AMAZING PEANUT BUTTER CHOCOLATE CHIP COOKIES YOU HAVE TO TRY
We had to share this recipe with you! It is a healthy, Paleo, gluten-free, dairy-free, clean eating, and protein packed cookie recipe our family loves. This is also a recipe we enjoyed when my Husband was losing the baby weight.  If you like Reese peanut butter cups then these peanut butter chocolate chip cookies will stop you in your tracks because they are so good!   This recipe contains only 3 ingredients and these cookies are super easy to make.   If you don't like chocolate chips just omit because they are super delicious without them too.  We hope you love this recipe as much as we do!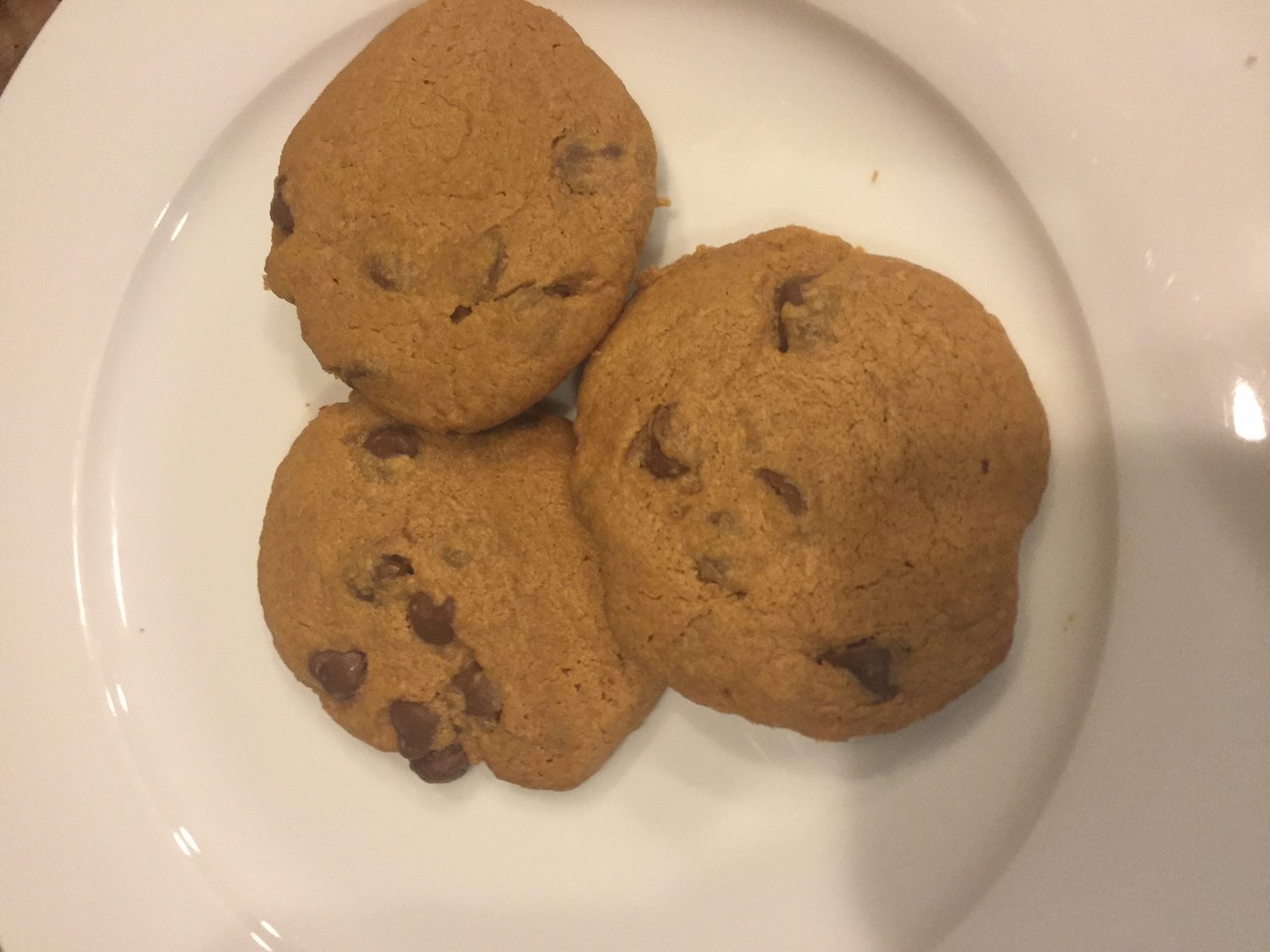 Serving size: 1 dozen cookies

What you will need:

1/2 Cup of Creamy Peanut Butter

2 Tablespoons of Egg White

2 Tablespoons of Semi-sweet Enjoy Life chocolate chips or for non-Paleo use whatever chocolate chips you enjoy
*** Optional-1 Tablespoon of Honey or Maple Syrup if using non reduced fat peanut butter.  If you use reduced fat peanut butter omit this step. 

Directions:
1.) Preheat oven to 350 degrees.
2.) Place peanut butter and egg whites into a meduim size bowl. Mix well. The peanut butter and egg should have a dough like consistency. 
3.) Stir in the chocolate chips. 
4.) Form into 1.5 diameter inch balls and flatten (shown below).
5.) Place onto ungreased baking pan. 
5.) Cook for 7-8 minutes (the bottom of the cookies will be lightly brown).
6.) Let cool and enjoy!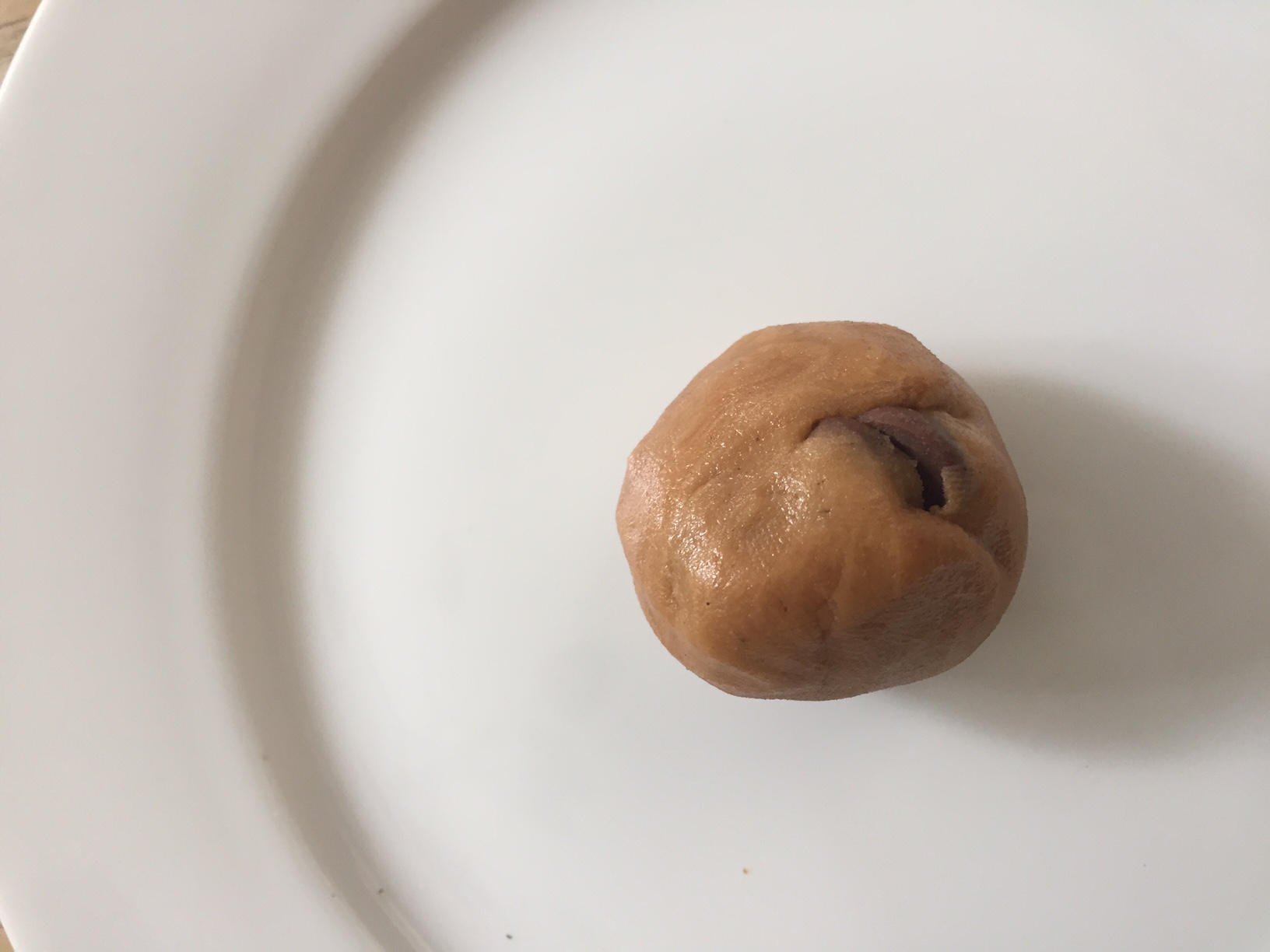 Dough should look like this.  If you add too much egg white the dough will be oily looking. Add in more peanut butter to adjust dough texture.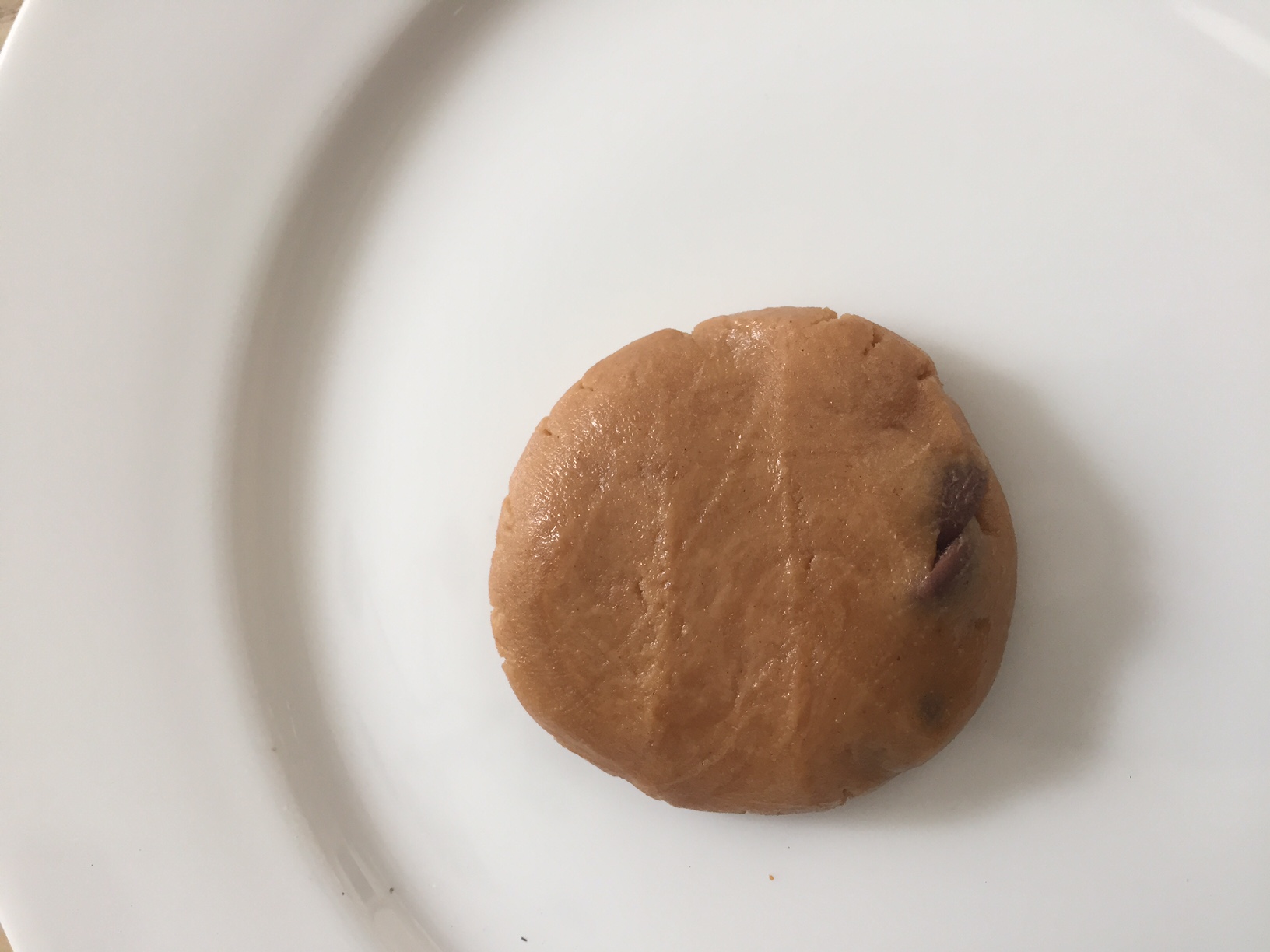 Flattened by hand.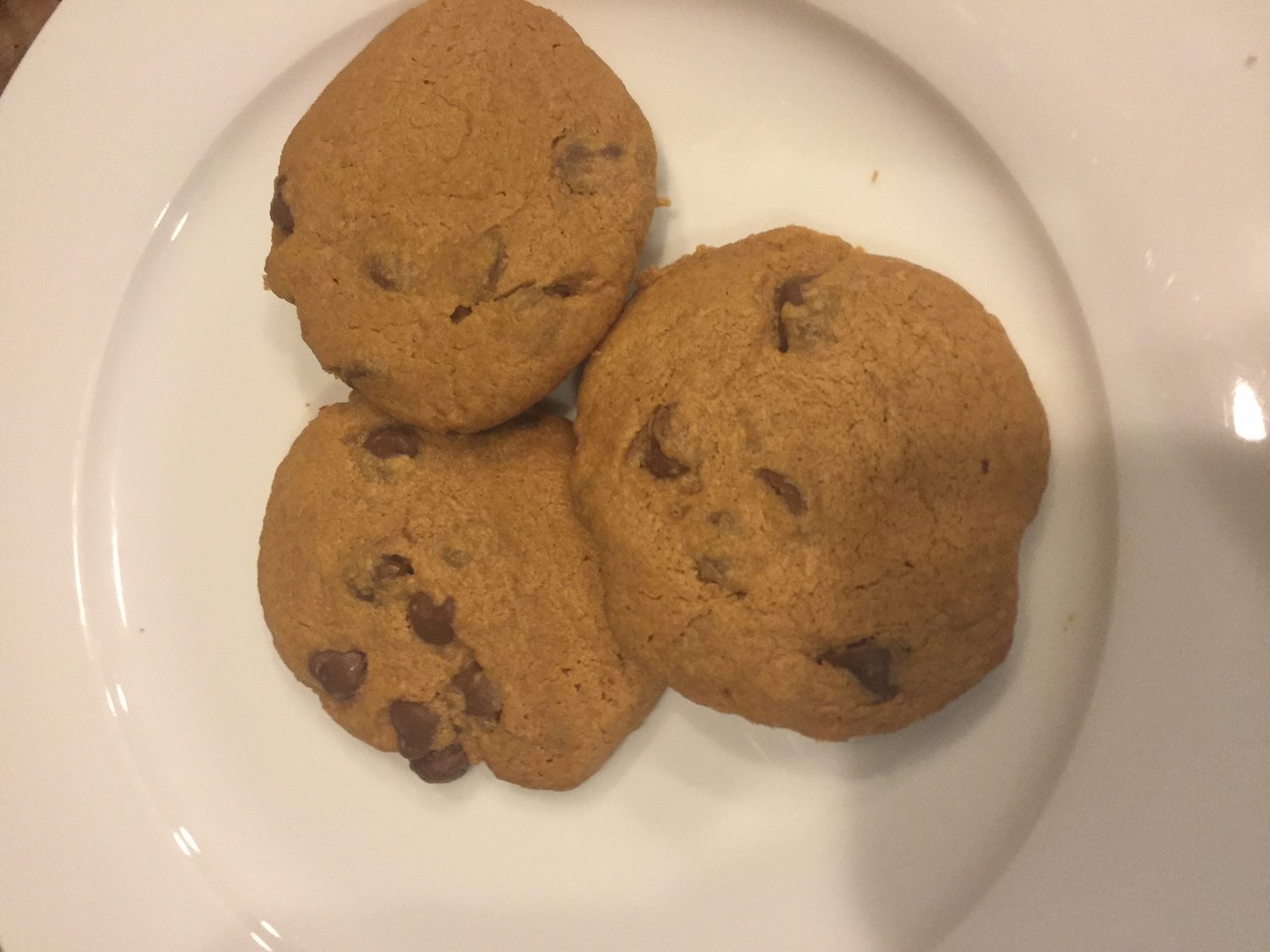 ***You can also add in nuts etc. These will last for 3-5 days in an air tight container unless they are all consumed before then!
Share this post. Pin it for later. Like our content? Subscribe!  Post a comment below.