"FIX IT FELIX, JR!"
The song "Fix it Felix, Jr." from Wreck it Ralph resonates, when I recall how my Father-in-Law, and Dad instinctively turned to YouTube to figure out how to fix their broken air conditioners.  It is mind-boggling that within the span of a week they both sought the same website for a finite answer.  And they both echoed the same sentiment of "I know what I'm doing—I'm just going to YouTube it!"
We were visiting my in-laws in MI last July and the temperatures were soaring into the high 90's. Our daughter complained of being hot and so we asked my husband's parents to turn on the A/C. They promptly did so but the A/C was not pushing out cool air.  My Father-in-Law then exclaimed, "I'll just You Tube It!" to figure out what is wrong with the air conditioner.
NO HVAC…RETREATING TO A HOT CAR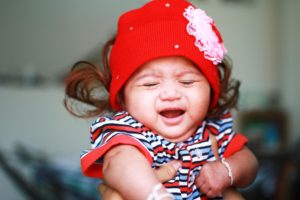 In the meantime, we took our daughter outside to our car to get a nap because she was sweating, fussy, and agitated.  And in Indian culture it is a no-no to suggest or whimper that we wanted to desperately go to a hotel to go to sleep.  Hence, with the air on full blast we were all able to get some shut eye in our soaking wet clothes. And with great determination, my Father-in-Law headed to the nearest hardware store and got the parts he needed to fix the A/C.  Eureka, six hours later the A/C was finally working!
SLEEPING IN A HOT HOUSE
Unknowingly, my Dad sought YouTube just like my Father-in-Law when he determined that he and my Mom didn't have any a/c on the first floor. The only exception is that he called a tech to their home.  The tech took less than 5 minutes to diagnose the problem with the air conditioner and quoted my Dad $800 to fix the issue.  My Dad went online and looked at the cost of the part and thought to himself $100 part with $700 labor. And then asserted I can install the part myself, "I'll just You Tube it!"  They waited  two days for the part to ship and slept upstairs where there was the comfort of a/c.  Once it arrived he it installed the part with the help of YouTube.
I would have never thought our Dads (one African-American and the other South Asian-American) had so much in common all these years later.  It's funny how a crying baby and hot house can motivate you.
Like our content? Subscribe! Do us a favor and like us on Facebook, Twitter, and Pinterest @growingupgupta and find us on Instagram @growingupguptas. Feel free to post a comment below. Do you have a similar story to share?
This post contains affiliate links. If you decide to make a purchase, Growing up Gupta gets a tiny commission that help us operate this blog.