INTERRACIAL/INTERCULTURAL MARRIAGE: HINDU WOMAN AND JEWISH MAN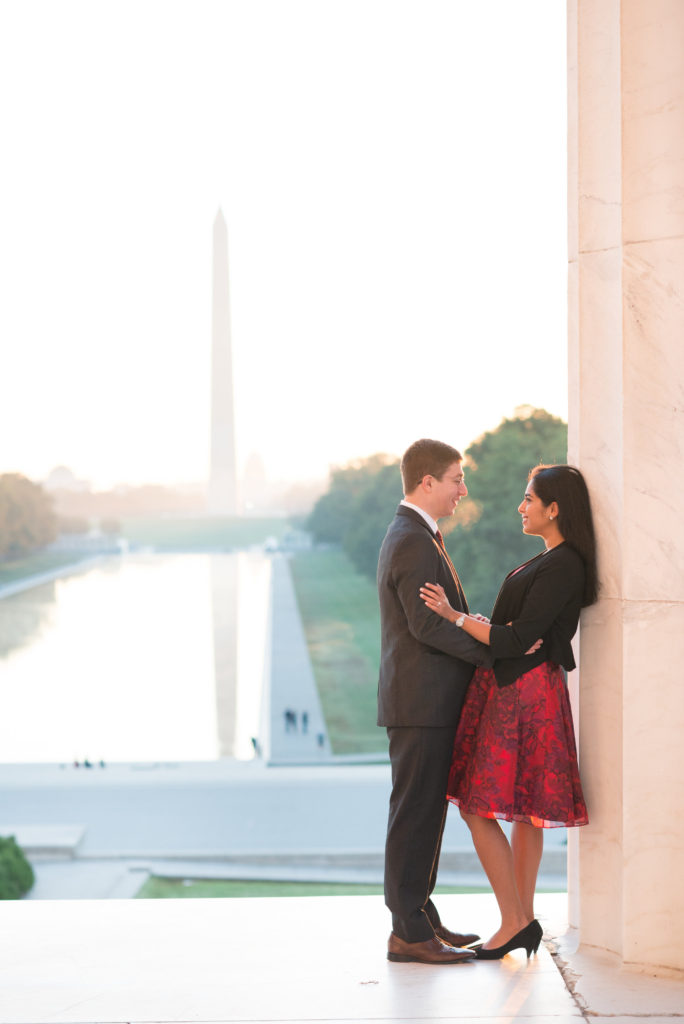 ABOUT US
Hi!   Our names are Deepika and Arthur and we are a Hind-Jew couple.   We have been together for 7 years.  Deepika was born in West Africa to Indian parents, and grew up in São Paulo, Brazil.  Arthur, was born and raised in Connecticut (a much shorter bio).  We had an intercultural, destination wedding in Mexico in November 2017.  Currently, we are living in Washington, DC where Deepika pursues her Graduate studies in Marketing at Georgetown, and waits for Arthur to bring home a corgi puppy.
HOW WE MET
Arthur and Deepika met their Freshmen year of College at American University.   Deepika says, they were introduced by a mutual friend (who was a maid of honor at our wedding!).  "I swear that we met over a group dinner our very first month in DC, but the others that I know were there, sadly don't remember me being present."  To this day, Arthur just says, "we met sometime in college…". Hopefully, one day their story will align!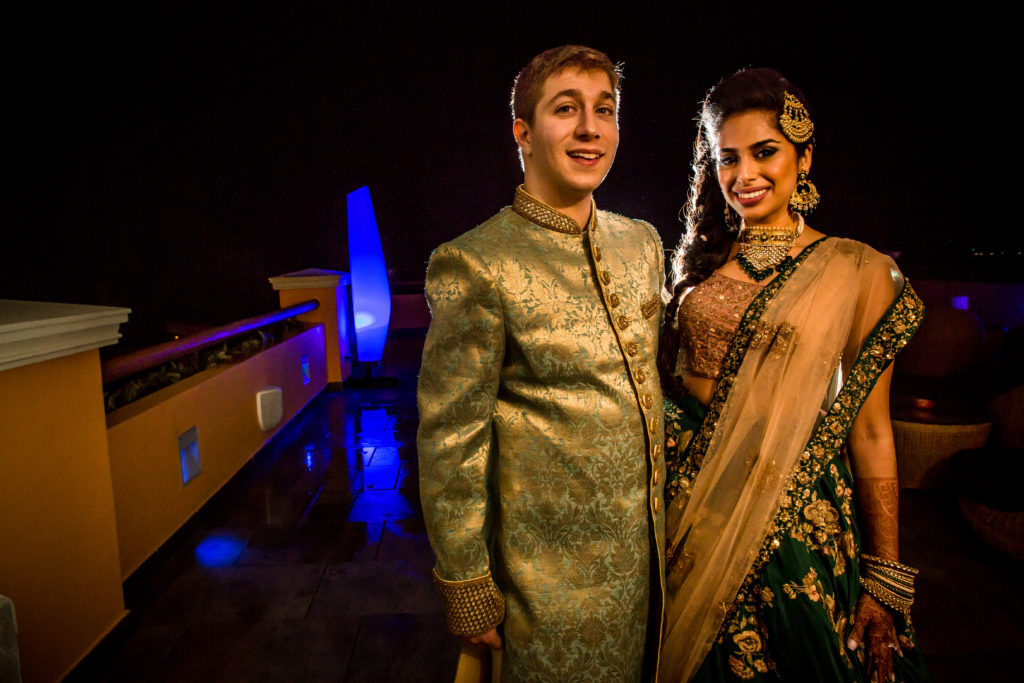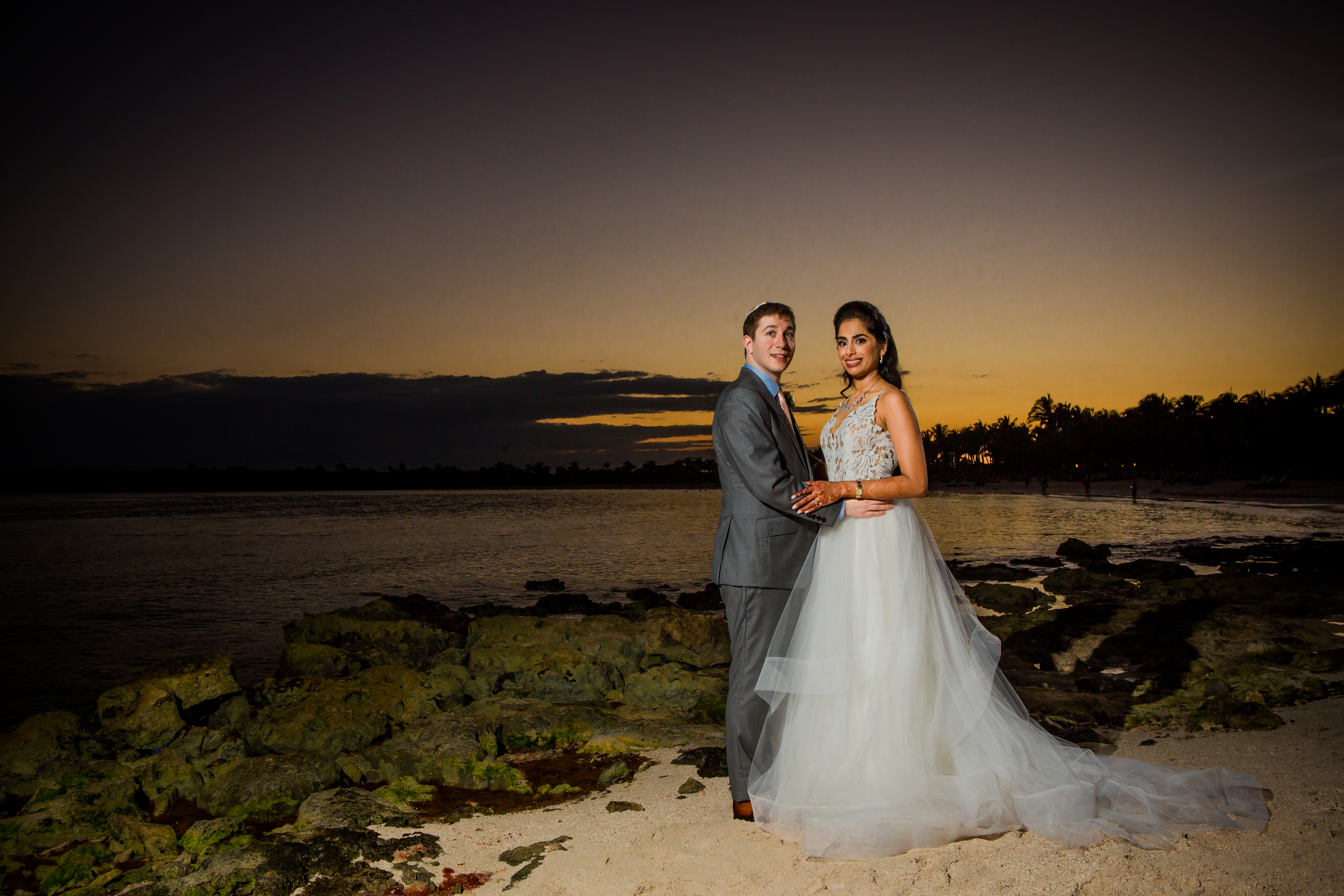 Open Communication
The foundation of any relationship is open lines of communication.  This is even more crucial when you and your partner come from different backgrounds–cultural or otherwise. T o make things work, you need to talk through what values are most important to you and make sure that your partner understands, and respect those values.  This is even more important as your building your life together. For example, if you want to have children one day, it's really important that you talk through how you want to raise them and what values you want to instill. We found that talking openly about what matters to us and sharing that with one another, not only brought us closer together, but allowed us to build a strong foundation for our relationship.
Open mind – be willing to try new things
An important part of being in an intercultural relationship is to be open to trying new things and being willing to participate in each other's traditions.  Everything from types of food to religious holidays are things that we like to share with one another. Arthur's spice tolerance definitely increased over the years and he now surprises himself (and me) when he asks for hot sauce when we go out for dinner.  We also celebrate Diwali together and had our first Hanukkah at home this past year.  Being able to enjoy each other's cultures and traditions is very important to making an intercultural/religious relationship work.
Find the similarities, and cherish the differences
When you enter into an intercultural relationship, you'll likely be shocked by some of the differences between your cultures.  That's why it's important to not only talk through those differences, but cherish them, and find the similarities between the two of you.  I found that my Indian family and Arthur's Jewish family shared a lot of the same values.  Jewish and Indian moms are very similar in the way they worry about their kids and take care of their families.  One of the things that made a difference in our relationship work was having our families get along.  Family values are important to both of us and when our parents first met—and liked each other—that helped to solidify our future together.  Finding the little things that overlap between your two cultures and religions will help bridge the gap and bring you closer together.
Congratulations Deepika and Arthur on your exquisite wedding and thanks for sharing your story with our readers!  What did you think about their love story and their tips for other couples?  Are you in an intercultural and interfaith marriage?  What tips do you have to share?  Comment below or write us at [email protected].
Like our content? Subscribe! Find us on Facebook, Instagram, and Pinterest at Growingupguptas and on Twitter at Growingupgupta.
This post contains affiliate links which support the operation of this blog!