7 Years In The Making
Interracial And Intercultural Dating: Jewish Woman & Hindu Man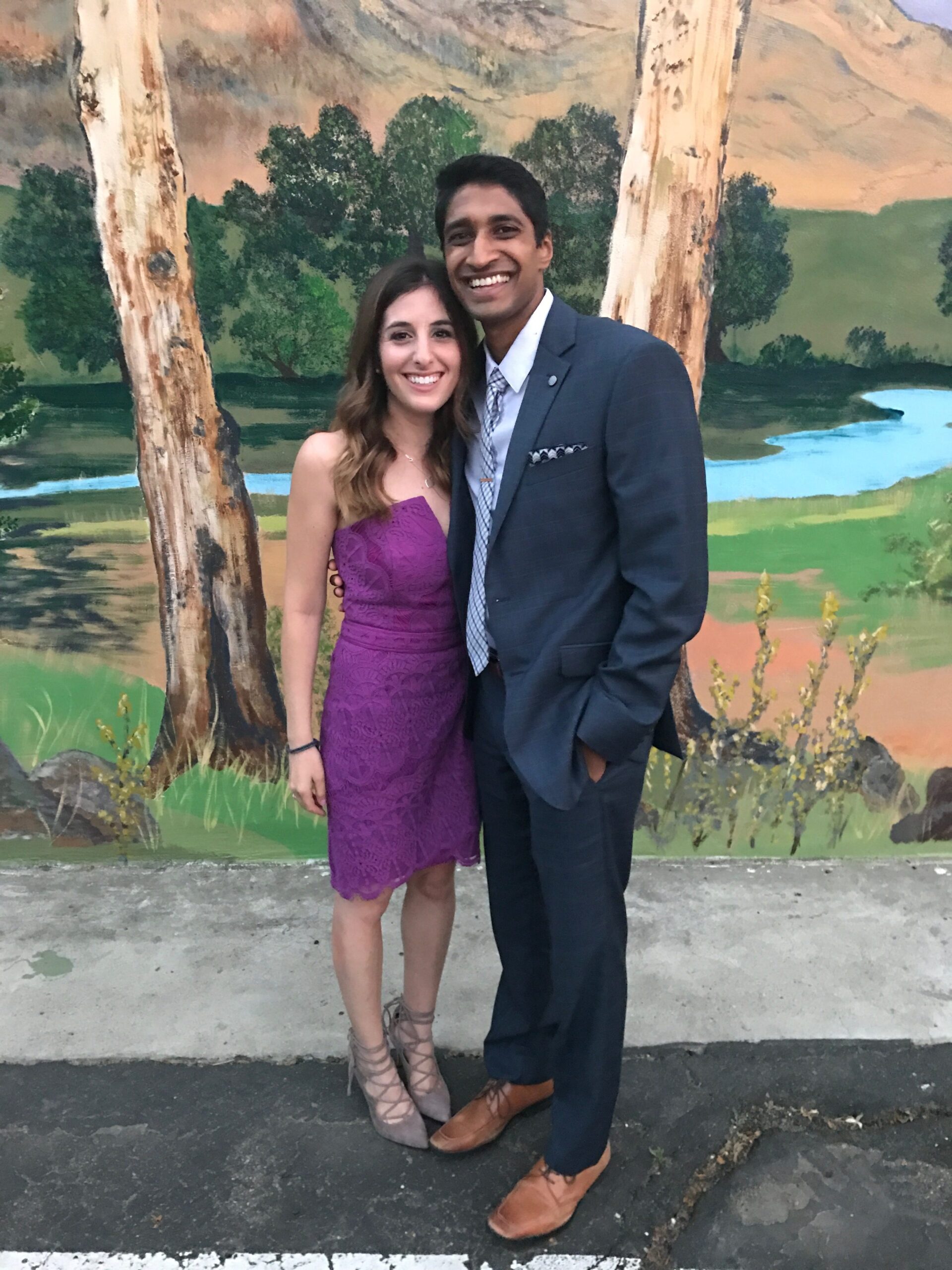 How They Met
Morgan and Pratish first met the day she moved into the dorms at UCSB; Pratish was her Resident Assistant (RA). He was the cool senior with a charming smile that her freshman self fell in love with. Morgan's mom helped her move in and made her talk to him to ask for directions to her classes.  Unknowingly, Morgan's mom did not sense what she started between them. 
How Long Have They Been Together
The simple answer is two years, and the complicated one is seven years. Morgan and Pratish were friends her first year of college and started becoming something more once he was no longer her RA. They dated casually for the next four years. Still, they were never in a serious relationship at that time because Pratish felt he needed to be with an Indian girl ultimately.
Eventually, they ended things for good, or so Morgan thought. After a nine-month break, Pratish came back into her life. He had told his family about Morgan and wanted to make them work regardless of the expectations people had (and that he had himself) of who he should be with. It's been an incredible two years since then for them.
Their Advice For  Other Couples
Being in an interracial and interfaith relationship keeps things fun and engaging for Pratish and Morgan:
When Morgan and Pratish go to his family functions, the adults mostly speak 

Gujarati

, and it can be challenging to communicate with them. Because Morgan is vegetarian, and most of Pratish's family is, they are able to bond over the commonality of food. You can't go wrong with that!

During last

 Hanukkah

, Pratish was traveling for work, and Morgan was bummed he wasn't going to be home to celebrate their first Hanukkah together. He surprised Morgan by giving her sister eight gifts to give to her every night. They even sang the prayer over FaceTime which was the best part – seeing him try to pronounce the words. Although they both don't consider themselves particularly religious, they try observing holidays from both faiths.

If you want a glimpse into Pratish's head on their relationship, watch Meet The Patel's! It is eerily similar to their relationship and explains the struggle of deciding between your heart or family expectations.

Are you in an interracial/intercultural/interfaith relationship? Does this couple's story resonate with you? Feel free to share this article and post a comment below.  Like our content? Subscribe!
Pin this post for later here!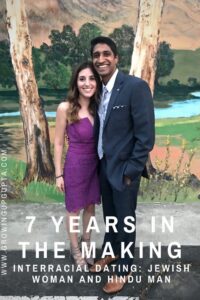 This post contains affiliate links which support the operation of this blog!
Find us on Instagram and Pinterest @growingupguptas, on Twitter @growingupgupta, and Facebook @growingupguptablog.
Check out and shop for multicultural home goods and I love masala me products!!!
***This post contains affiliate links which support the operation of this blog.