The Pryves Love Story
How They Met
Meet Styves and Priya Pryves.  Unlike the common love stories in the millennial lifestyle they did not meet online.  Instead it was at work where bonds are formed with less pressure over hours of working together synergistically towards one goal.  Getting to know each other at work made it a great way for them to learn about each other.  Because they were forced to learn about each other first instead of the: "Hey you are cute, do you wanna get a coffee… are you a Dunkin Donuts or Starbucks kinda person?"
Being In An Interracial And Intercultural Marriage
Being an interracial couple, Styves is from Haiti and Priya was adopted from India to an interracial couple. In essence, they are almost the definition of diverse when it comes to blended families.  Everything from: language, rituals, religions, food, and dress has been a learning process for both sides of the family. To say the word blessed would be an understatement. Both sides of the family have accepted the union with more than open arms and family events are something out of an unwritten movie that could be on the Lifetime channel called "Love at First Spice".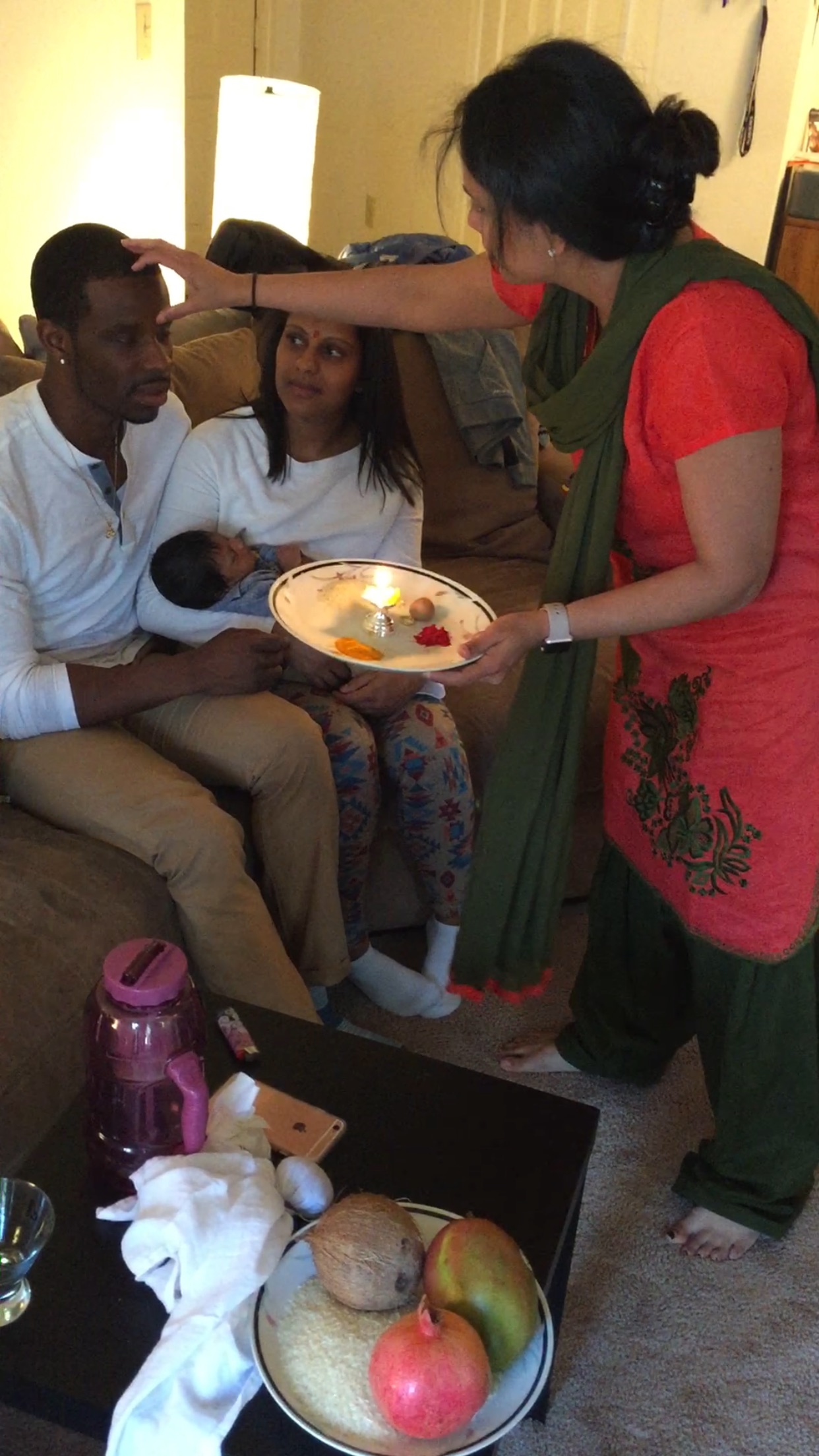 What Makes Their Union Beautiful
If Styves had to name something that makes him feel a part of this beautiful union, it would have to be how Priya's family includes everyone in the traditions and ceremonies. He could have prayed for a perfect partner, and he may not have gotten this close. Not only is Styves married to his soulmate, partner in crime, best friend, but family from all over the world fully supports their union.
Wow, such a warm and heartfelt story from the Pryves. And congratulations again on your little one! It is an aspiration for many of us in an interracial/intercultural relationship to know such immediate acceptance and love.
Feel free to share this article and post a comment below! Like our content? Subscribe!  This post contains affiliate links which support the operation of this blog!