GUEST POST BY NEENA ABRAHAM
TOP 5 BLACK AND SOUTH ASIAN CELEBRITY COUPLES
When two people join as a multicultural couple, a natural tendency is to research other multicultural celebrity couples. Seeing media representations gives such couples a sense of inclusiveness, guidance, and validation. Unlike researching White & Asian couples or Black & White couples, researching Black and South Asian couples is challenging. Relatively speaking, Black and Indian relationships are rare and their presence in the worldwide media is almost nonexistent. Various reasons could explain this, including, but not limited to cultural taboos. Despite their rarity, Black and South Asian couples exist and live content lives like other couples.
Here are our Top Five Black and South Asian couples:
1.) Jamaican English actor, Adrian Lestor, and Indian English actress/producer,  Lolita Chakrabarti.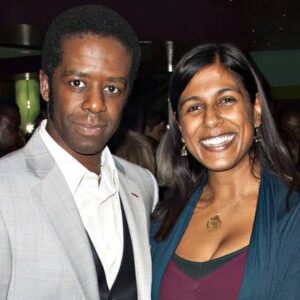 Photo source:
http://asianblackcouples.com/wp-content/uploads/2015/03/Adrian-Lester1.jpg
2.) East Indian model, jewellery designer, and actress, Reshma Bombayala, and West Indian world-renowned master mixologist, Dimi Lezinska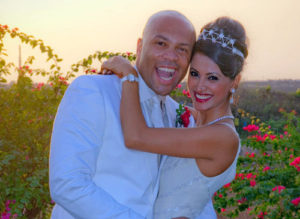 Photo source:
https://66.media.tumblr.com/639c34def80259070ccbf1da2a82337c/tumblr_nq86feczeg1t7zat2o1_500.jpg
3.) African-American conservative political activist, author, and former diplomat, Alan Keyes,  with  American social and political activist, Jocelyn Marcel Keyes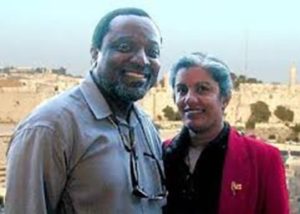 Photo source:
http://67.media.tumblr.com/9ced18ffbeeaef2868c8b40f5ee9219a/tumblr_np1vr1Ryok1t7zat2o1_500.jpg
4.) Actor and producer Michael Ealy and Actress Khatira Rafiqzada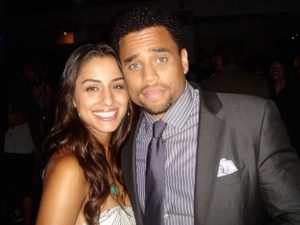 Photo Source:
http://img2-1.timeinc.net/people/i/2012/news/121231/michael-ealy-600.jpg
5.) Emergency physician, Dr. Aydin Huq, and businesswoman, entrepreneur, and producer of Married to Medicine, Mariah Huq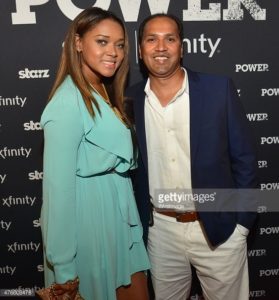 Photo Source:
I hope that more Black and Indian couples will be represented in mainstream media in the future. That way, individuals are encouraged to pursue such relationships in real life. The above examples show that despite cultural challenges, people should embrace, not fear, multicultural relationships if there is true love.  
Like our content? Subscribe! Are you in a relationship that is not represented in the media. Do you know of other Black and South Asian Celebrity couples? Post a comment and feel free to SHARE this article.