An Engagement Story That Will Make Your Heart Melt
Interracial And Intercultural Love: African-American Woman And Punjabi Indian Man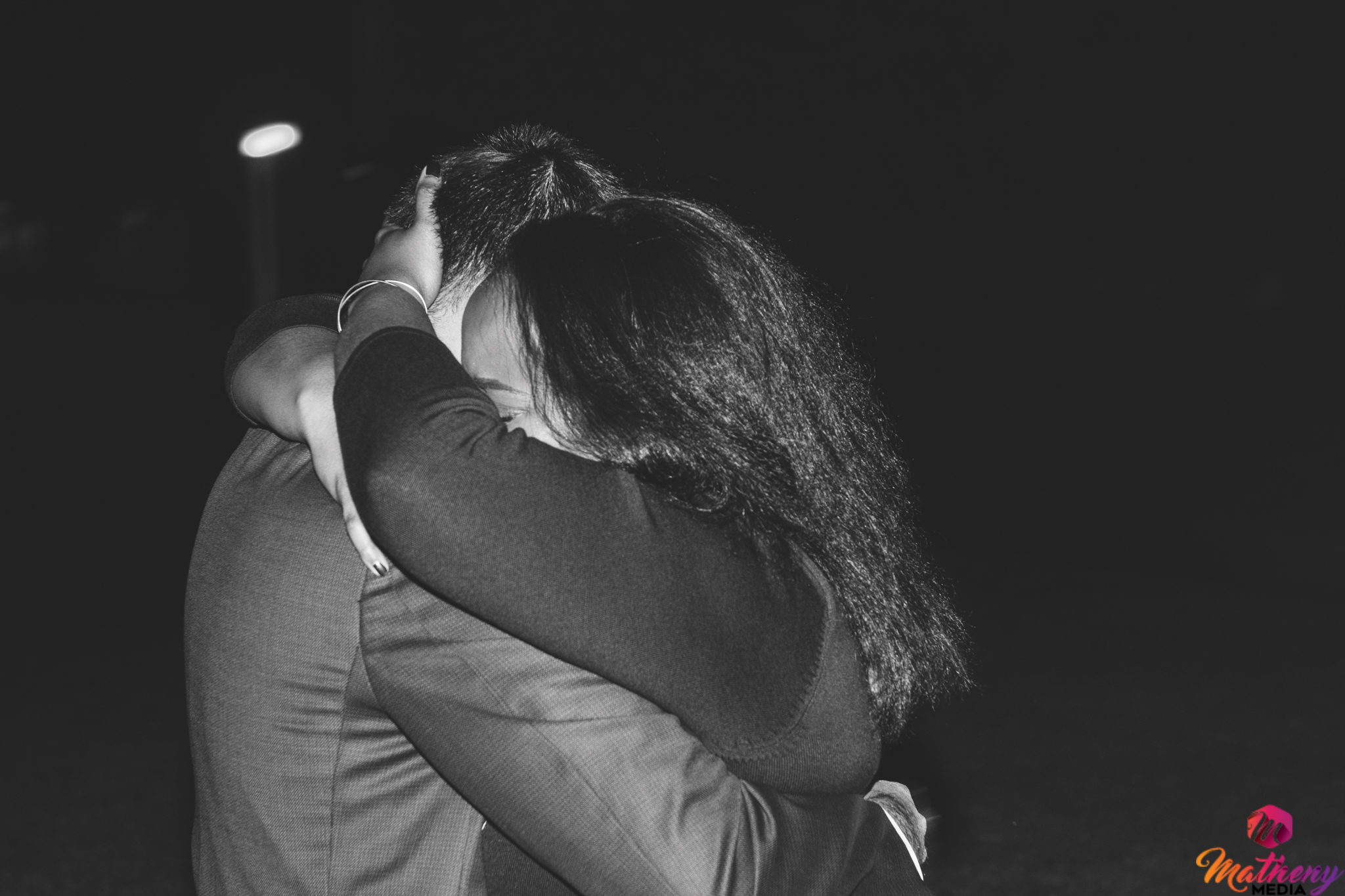 About
Meet Shae and Jay.   Jay was born in Punjab, India.  He moved to the U.S. with his family when he was around 8 years old.  Shae is African-American, and she was born and raised in North Carolina.  They will celebrate their 5th anniversary next month and they are getting married next year.
Shae and Jay are complete opposites but they complement each other well.  For example, Shae is more free-spirited and Jay is rigid.  He is also unbelievably stubborn.  Shae is open-minded and willing to try new things.  While Jay lives life by a strict schedule and she simply goes with the flow.  Their differences cause some friction but they always find a way to work through it or laugh about it.
How They Met
Jay and Shae met in college while pledging the same co-ed business fraternity.  Their pledge class was close so they spent a lot of time together as a group.  The following year, Jay and Shae began to hang out one-on-one but just as friends.  They had a great time going to the movies or grabbing a bite to eat, and their friendship blossomed quickly.
Shae and Jay attended a minor league baseball game in the summer of 2010.  Shae confessed that she was interested in him romantically.  He agreed that it was worth exploring.  However, they called it quits, not long after, when Jay gave her some unsettling news.  Jay informed Shae that his parents expected him to have an arranged marriage, and he feared that his family would disown him if they found out about her.  Shae didn't want Jay to deal with that type of pressure or loss.  She also refused to be his partner knowing that he already planned to marry another woman.  They tried to remain friends but their friendship was not the same. Jay and Shae ended their friendship as well.  Neither of them remembers how long the break lasted.
A Love Worth Fighting For
During the fall of 2012, Jay re-entered Shae's life.   They picked up right where they left off.  By March of 2013, they started officially dating again.  She was willing to make it work if he was willing to fight for their relationship.  They were finally on the same page.  The arranged marriage wasn't an option anymore and, although; Shae knew the choice was not easy she was grateful that Jay wanted their relationship to flourish as badly as she did.
Getting Engaged On November 25, 2017
Jay proposed to Shae on the campus of North Carolina State University where their complicated love story began.  It was the best surprise of her life.
In order to get her to campus without spoiling the surprise her cousin, Sonja decided that a photoshoot would be a good cover-up.  She convinced Shae that she needed her for a photoshoot for her photography business.  Shae disliked being photographed but she adores her cousin so she agreed.  If she had to be a part of a photoshoot she needed reinforcements.  Therefore, Shae enlisted her friend Bridgette to be in the photos as well. And as it turns out Bridgette was in on the scheme.
Sonja, Bridgette, and Shae arrived at her favorite area of campus, the Court of Carolina, for this photoshoot.  It was dark out so Shae was confused as to how they were going to get any good pictures without natural light.  Shae saw rose petals scattered on the grass.  A white poster board was set up along with a projector.  And before she could even gather her thoughts, tears of absolute joy began to fall and the following video began to play.
A Night Of Answered Prayers
Jay and Shae's engagement was so special and a complete dream come true.  Shae calls it the night of answered prayers. She knew for a long time that she wanted to be Jay's wife. It was just a matter of him asking her.  The night was full of moments that she will treasure forever and thanks to her cousin she will have photos of these moments as well.
Meeting Some Of Jay's Family For The First Time
Surprisingly, Jay's mother and older brother attended the engagement.  Shae can not even describe in words how amazing it was to finally meet them.   Jay also made sure that Shae's immediate family members and their closest friends were there to witness such a huge milestone for them.  Shae ugly cried the entire time and her heart was overflowing with joy.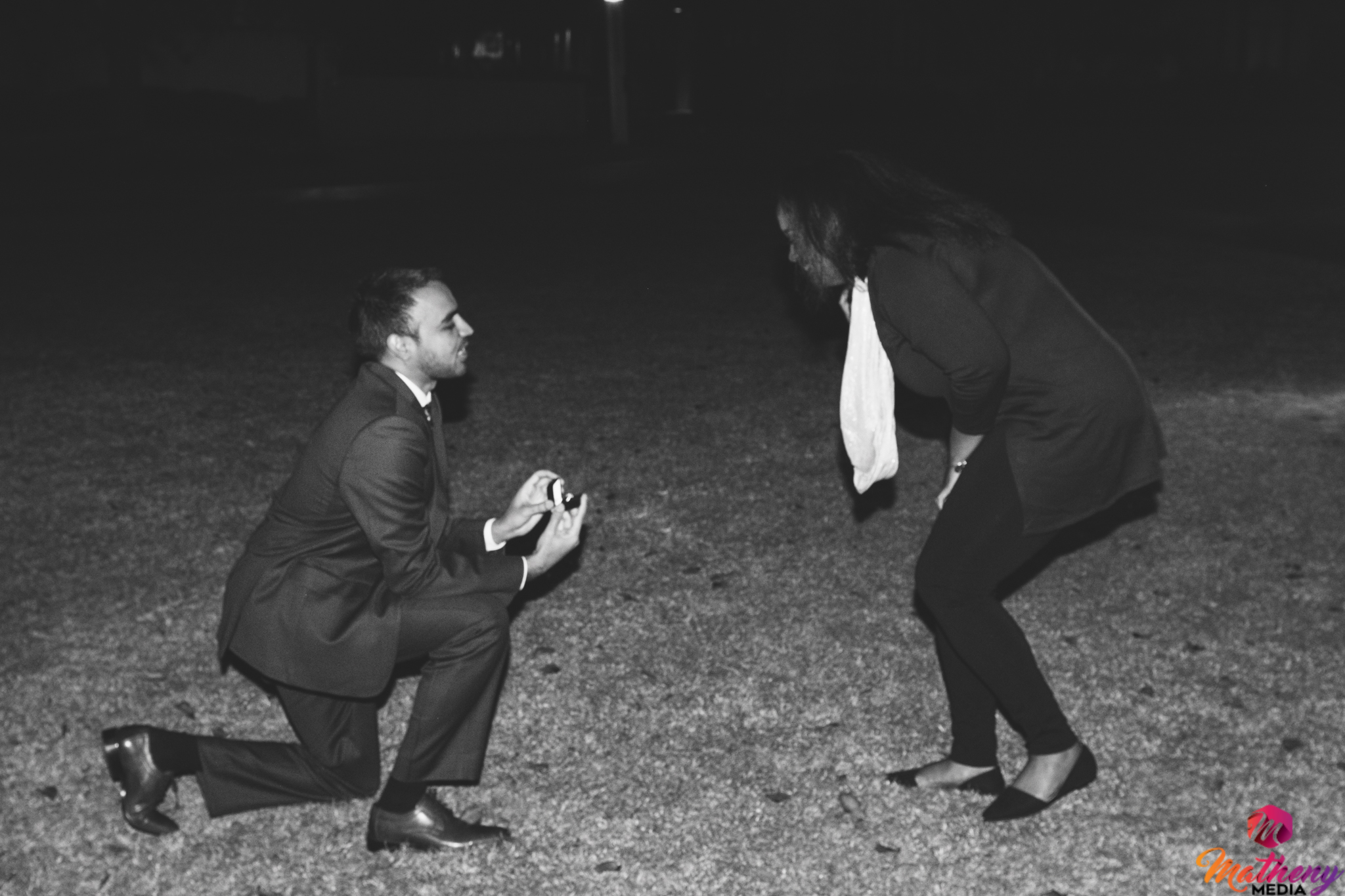 Their Advice For Other Couples
Do what is best for you.  No one else will have the answers for you.
Expose your partner to your culture.
Be honest and open with your partner throughout your relationship.
If you decide to go against tradition, or the wishes of your family prepare yourself, and your partner for the worst, and best-case scenario.
Know that you are not alone.  It might be helpful to find other couples that understand what you are going through.
What did you think of Shae and Jay's beautiful, tear-jerking, and all-around inspiring engagement story?  Please feel free to post a comment below!
Like our content? Subscribe! Like us on Facebook, Instagram, and Pinterest at Growingupguptas and on Twitter at Growingupgupta
This post contains affiliate links that help support the operation of this blog!