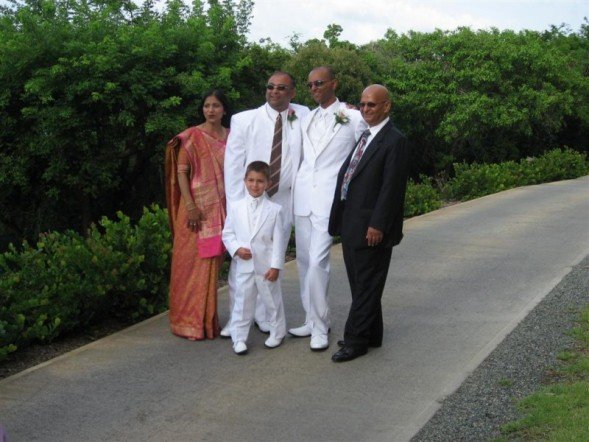 Source: www.growingupgupta.com
OUR WEDDING DAY
JUMPING THE BROOM
On August 15, 2008, after 4 years of dating/courting, and falling in love with each other we were married.  It was a day that neither one of us will ever forget.  WE DID IT! WE MADE IT!  With 35 of our best friends and family members in attendance in the US Virgin Islands (USVI), we said our I do's.  Neither of us was nervous because we were both ready!
Source: www.growingupgupta.com
After our Christian ceremony in August, which my dad officiated, we did have an Indian ceremony in September in Michigan, USA.  Michigan is where Sachin is from and while he was disowned,  we had agreed on our wedding date, although his family was not yet on board.  When they finally came around to the idea of our interracial/intercultural marriage, they wanted to make sure we could also celebrate my Indian husband's culture.
Both ceremonies are important to us and represent the intermixing of our African-American and Indian cultures.  However our ceremony on August 15, 2008 will forever stand out for us because not only is it Indian Independence Day, but it is also the day we had our first date 4 years prior.  Additionally it is the date we decided as a couple would be our wedding day.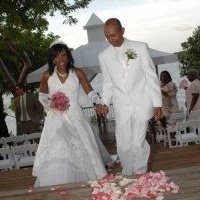 Mantra: Marry each other on your own terms.  Not the terms others place on you.–Sachin & Nikita Gupta 
Want to know about our Indian Ceremony and the preparation for that? Let's just say, as an African-American woman I didn't know the front from the back of a sari blouse.
 Want to know even more about being in an interracial/intercultural relationship? We have a guidebook! Check it out here http://amzn.to/2buyLNK
Like our content? Subscribe!  Share and/or post a comment about your own wedding day.