MULTICULTURAL WEDDING PLANNING: 10 EASY TIPS FOR CREATING A FUSION WEDDING
A question that we have been asked quite a bit is how did you fuse your cultures during your wedding(s)?   We had a Christian/American destination wedding  in St. Thomas, U.S.V.I., and an Indian wedding.  As many of you know, we did not originally plan to have an Indian wedding; hence, I decided to add some of my Indian husband's culture into our Christian wedding.  Why didn't we almost have an Indian wedding? See here.
As a result here are some tips on how we fused our cultures together for our big day in St. Thomas, U.S.V.I.  In addition, to the reason why we selected St. Thomas, U.S.V.I. as our wedding location.
10 EASY TIPS FOR CREATING A FUSION WEDDING
1.) Music-Play music from both of your cultures. We played Indian wedding songs and American hits and classics during our reception.  And many of the songs we played were a mixture of the two cultures, yes, an Indian song with an American beat added to it etc.
2.) Food-Serve a variety of cuisines. We had a buffet style plated dinner to suit an array of dietary needs and restrictions.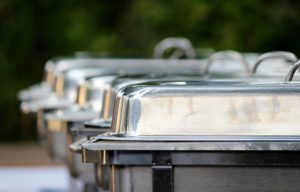 3.) Clothing-Wear garments from both of your cultures.  I wore a traditional American bridal gown and also a lehenga during our reception as a surprise for my husband.  Of course you can also have your wedding party wear attire from both of your cultures too!

4.) Jewelry and Shoes-Wear pieces that are meaningful to you.  I was gifted Indian bangles from my mother-in-law during my bridal shower and also wore my mom's silver bejeweled pumps.  These were my something new and something old.  Additionally, in Indian culture a bangle is one of the most important ornaments that an Indian woman wears. For married women, bangles hold a special significance as they are a sign of their suhaag.   It is mandatory for newly wed brides and would-be-brides to wear bangles made of glass, gold or other metals as they signify the long life of the husband. They signify good fortune and prosperity.
5.) Flowers-Use an assortment of flowers during your ceremony and/or reception that are expressive of both your cultures.  We picked flowers that have a symbolic meaning from my husband's culture and added them to my bouquet, had them sprinkled down the ceremony aisle, and nestled in our reception floral arrangements. Flowers that are of immense significance in South Asian culture are: jasmine, marigold, hibiscus, roses, and lotus.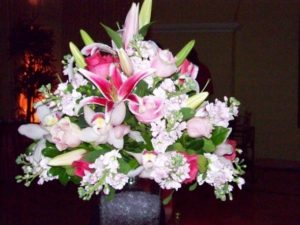 6.) Location-Select a location that is known for its diversity and/or that is important, or significant to the both of you. We selected St. Thomas in the U.S.VI.   St. Thomas is in the Caribbean and in the U.S.  Furthermore no passports are required!  And even more important to us is that the Caribbean culture has been historically influenced by that of African, European, Amerindian, and Asian traditions.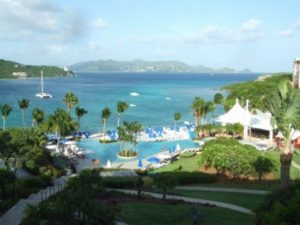 7.) Save the Date and Wedding Invitations-Select save the dates and invitations from both of your cultures. We sent out traditional American style save the dates with our pictures on them and our wedding invitations were gold wedding scrolls from India.
8.) Table Seating and Reception Décor-Integrate symbols, different aspects of your cultures, relationship, adventures you have been on as a couple etc into your table seating and reception décor. We picked different places we had visited for our table cards.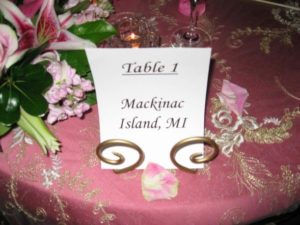 9.) Intertwine Cultural Traditions– Cultural traditions such as: jumping the broom which is an African and African-American tradition in the U.S. because slaves could not get married, customize your marriage ceremony script like Frannnelli recently did (if it makes sense), recite your marriage ceremony script and/or vows in each others native tongue/language.  I also enjoyed how a fellow multicultural blogger, from Let the Journey begin shared for her German and Latvian multicultural wedding they performed a typical Latvian tradition called the gates.   A typical Latvian tradition is to give a few challenges to the newlyweds. These are called the "gates" as they often symbolize the stages of life left behind, as well as forecast the things to come. The number of the gates depends on the imagination of the organizers; the tasks in each are associated with the theme of each gate, e.g. there can be a childhood gate, a youth gate etc., often the newlyweds are made to show their skills in tasks needed in the married life. All in all, the purpose of these tasks is to test the teamwork skills of the new couple and to provide a good laugh for all the guests.
10.) Wedding guest gifts-Who doesn't love a fantastic wedding keepsake?  It helps you recall the joys of the event, right?  We gave our guests mini silver chairs as keepsakes with their table number on it and also a box of fudge from our favorite fudge shop in Michigan.   In Indian culture metals like gold, silver, and brass are considered holy.
Did you have a multicultural wedding? If so, how did you fuse your cultures? Comment below and share this article! Like our content?  Subscribe!
This post contains afflilate links which help us in the operation of this blog.