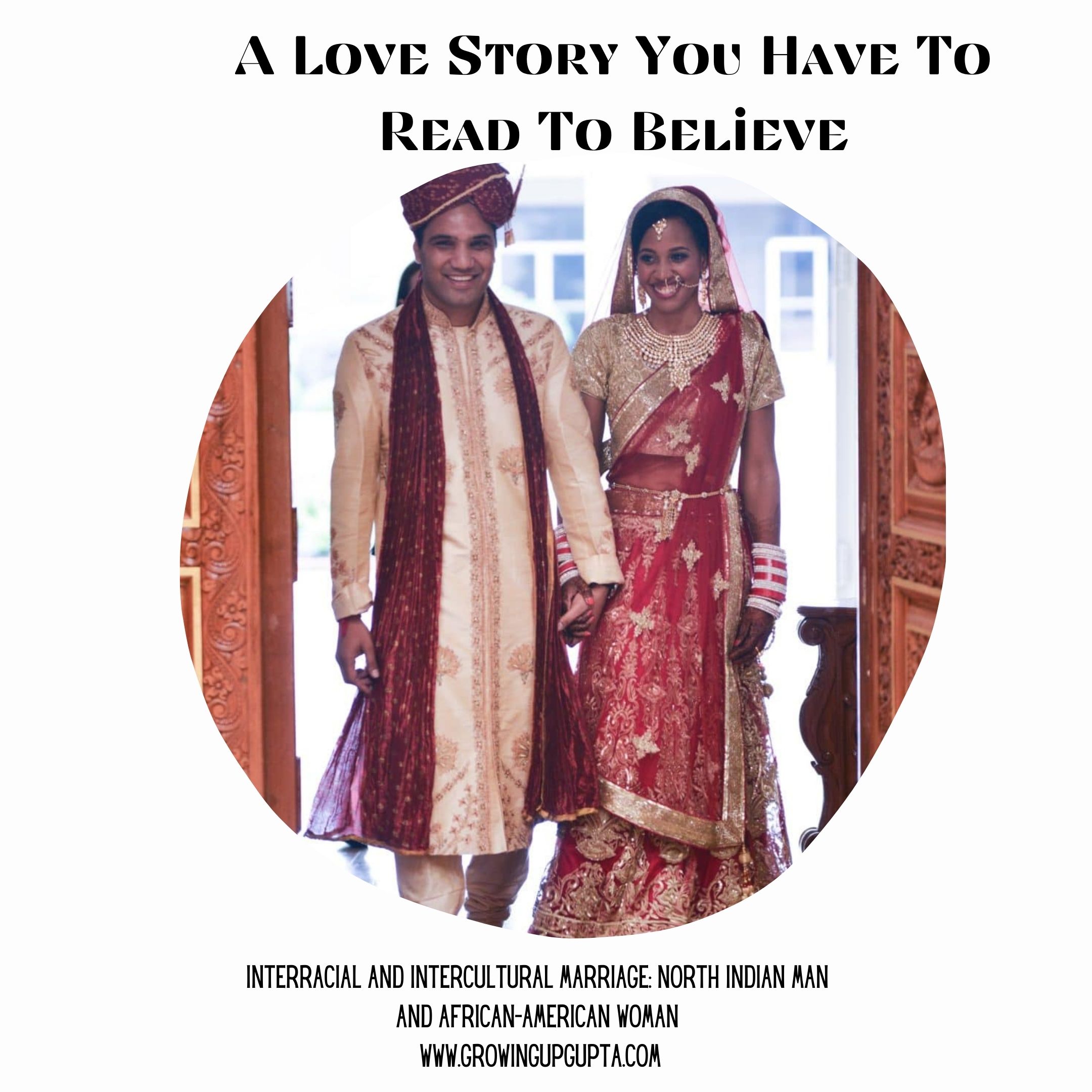 A Love Story You Have To Read About To Believe

"Love recognizes no barriers. It jumps hurdles, leaps fences, penetrates walls to arrive at its destination full of hope." -Maya Angelou
About
Meet Abhi and Nicole. Abhi is Indian, and he was born and raised in a very conservative Jain family in a small town in North India. His wife, Nicole, is Black, and she grew up in a Christian family in Indiana. They met seven years ago, got married in November 2015, and currently reside in South East Asia.
How They Met
Abhi and Nicole met in a Cuban salsa dance class in Texas.  At that time, Abhi was a better dancer than Nicole. So the first time they danced together, she stepped all over his feet. Nicole was so embarrassed that she messaged him later that night to apologize.  As time went on, they became friends, best friends actually.  They talked about everything from their: hopes, dreams, fears, work, and families. Abhi introduced Nicole to Indian food, and she introduced him to cheese and everything that contained sugar.  Neither of them imagined their friendship would turn into anything serious since Abhi was going to have an arranged marriage. Yet after they went to Cuba on holiday with a friend, things swiftly changed. It became apparent that they fancied each other, but neither of them made a move until they had "that moment." A moment at the airport when it was time for them to say goodbye to each other. They gave each other a long hug (the kind of hug you don't want to end), and then their eyes locked. It was like their eyes and heart spoke to each other without uttering a single word, and it was then that their relationship became serious.
A Trying Journey
Nicole and Abhi never had the blissful "honeymoon" period couples experience when they first date because Abhi's family found out immediately through the grapevine that they were together. In Abhi's village, everyone has an arranged marriage. There are no ifs and or buts about it, and then there was them-the exception.
Family Devastation And Heartbreak
When Abhi's parents found out, they were devastated and heartbroken. Abhi's mother had been dreaming about her perfect Indian daughter-in-law for years and there he was, taking that all away. They couldn't understand why he wanted to shame them. They wondered what they did wrong. They regretted sending Abhi to America to study. The biggest question was, "How could he do this to them?" Abhi, too, wondered how he could hurt the ones who sacrificed everything for him to have everything. The pain was too much for him, his family, and Nicole. On top of that, Nicole's father was extremely disappointed because he envisioned her marrying an African-American man.
Running Away
For the next four years, Nicole and Abhi went through many ups and downs. Abhi's family continuously tried to push him into an arranged marriage. Then, he voluntarily took work assignments in Africa, followed by Europe, for over two years. Abhi was running away from everyone because he simply could not choose between his family and Nicole. How could he make such a decision?  Abhi avoided Nicole for months at a time (no phone calls, no emails or texts), and he did not speak to his family for a year. Imagine, how could two people merely wanting to be married cause so much destruction to a family?
When Faith And Love Make A Way
Nonetheless, Nicole, aka Positive Pattie, never gave up. Instead, she decided to fast from her favorite comfort foods: French fries, gummy bears, and potato chips until they got married. It took 3.5 years from the point she began fasting for them to get married.
Additionally, Nicole wrote note cards every night proclaiming that Abhi's family will accept them as a couple, she became vegetarian, and she took Hindi classes. To keep her sanity, she volunteered at a ranch after work and continued to take dance classes. Nicole believed and had faith even when it looked like there was no way this would ever work. Abhi often told her she was foolishly optimistic. Her response was everything is possible-even us. And she was right!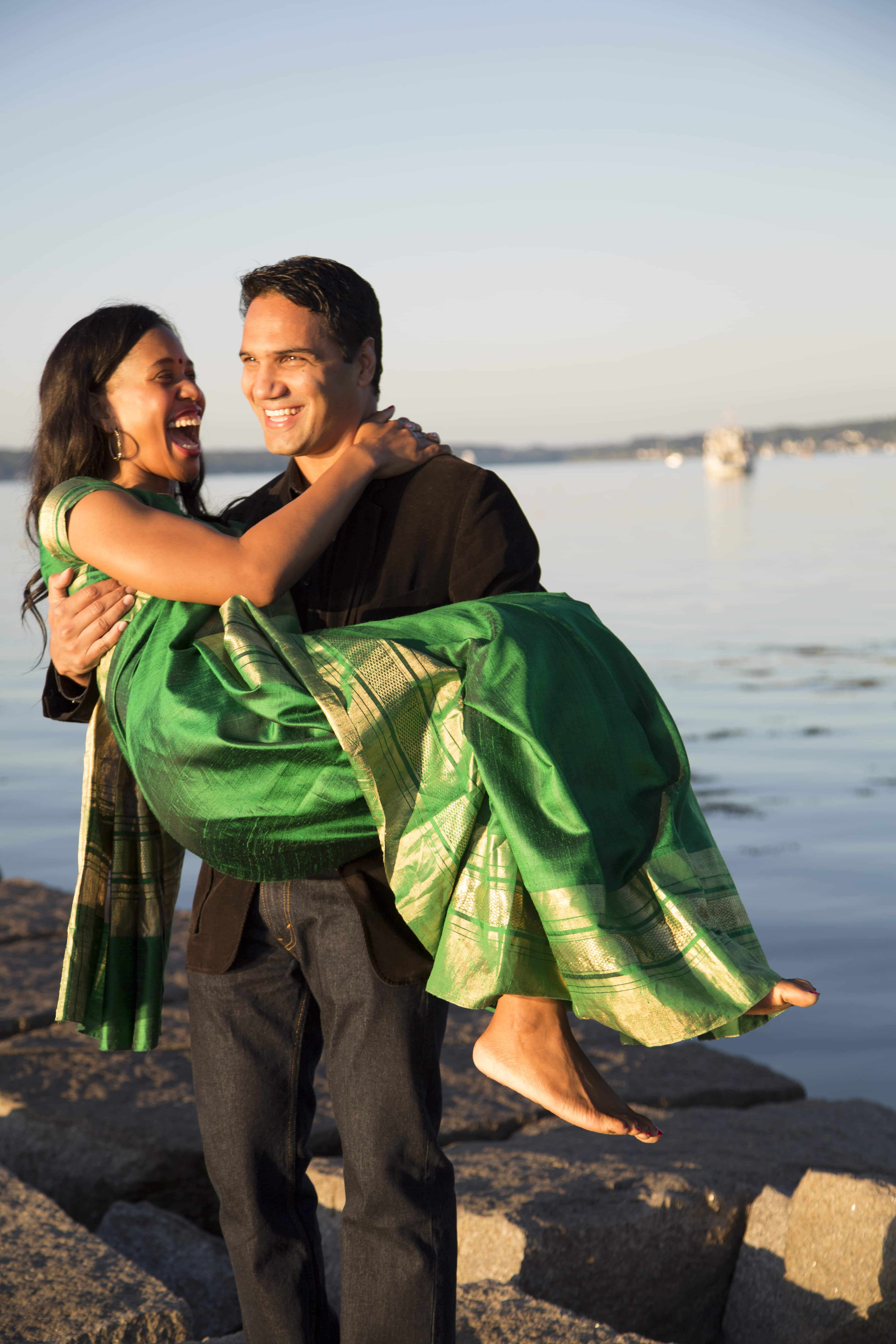 Secretly Moving In Together
Once Abhi's work assignment ended, he returned to the United States, and they decided to move in together (which they hid from both of their families). After spending so much time apart, they wanted to make sure that this is what they really wanted. They had many conversations about the complexity of Abhi's family, their expectations for a daughter-in-law, and the possibility of them never accepting their relationship. Abhi and Nicole also talked about how they would maintain their relationship, knowing there could always be some sort of strain or disappointment present.
Introducing Nicole To His Parents
Abhi eventually got the courage to introduce Nicole to his parents while they were visiting his sister in the United States. He was terrified and worried about what he would do if they didn't like her. Nicole was her usual Positive Pattie self, and their first meeting went well. Whew! They wanted to make sure that this is what Nicole really wanted. And if she could eat Indian food and wear Indian clothes.
The Proposal &  Wedding
The following year, without his parent's blessings per se, Abhi decided to just go for it, and he proposed to Nicole during spring break in a small village in Italy. Abhi finally realized his parents were never going to say, "son, we give you our blessings to marry Nicole." Though deep down, he did want that. Abhi wanted them to be happy too. It wasn't enough for just him to be happy. Abhi and Nicole were married later that year. Abhi's parents reluctantly attended their wedding, but they did and are making an effort to get to know Nicole and accept her as their daughter.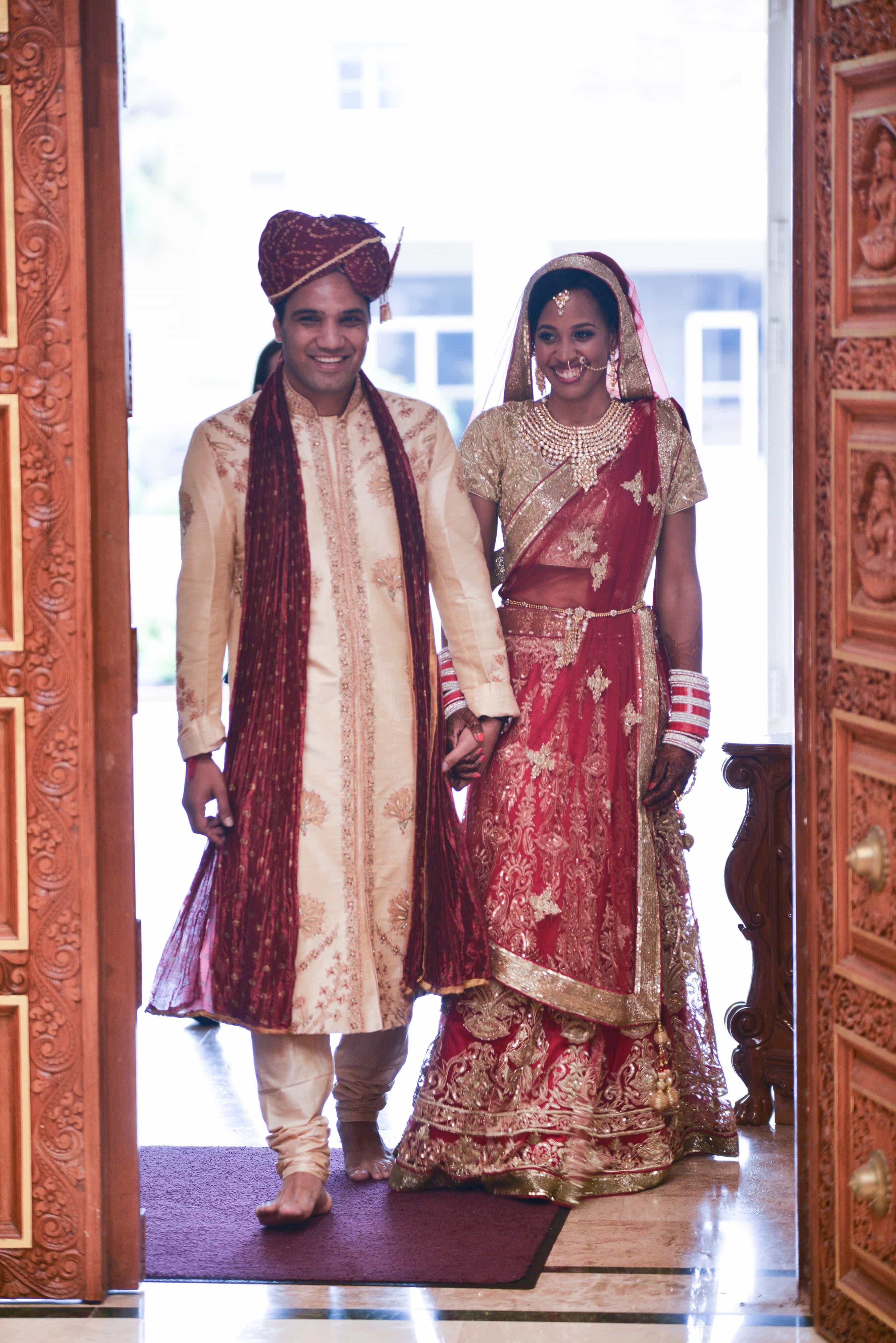 Pick your battles with family

. Making sure your spouse is comfortable around your family is essential. You must pick what comforts are the most important and deliver. Where Abhi is from, there is no such thing as "me time," "self-care," or privacy. These things are extremely important to Nicole. So when she comes to visit his family, Abhi makes sure she gets some "her" time every day, such as exercising, reading alone, etc. Nicole also does the same for Abhi when they visit her family.

You can adopt another culture and still maintain your identity as well.

 It is hard not to throw yourself into your spouse's culture, especially if you are the one who is trying to win everyone over. Abhi doesn't have to be American because Nicole is American, and she does not have to be Indian because he is Indian. They can be who they are while respecting each other's families and culture.

 Interracial relationships are hard

, but they are a blessing at the same time.

Most of the time, you will be going against the: wind, family, parents, society, friends, etc.  No, you don't deserve a gold medal for dating someone of a different race, but you do get to benefit from your partner's experiences that could be significantly different from yours. However, for that to happen, you have to continually work on your relationship and push through.
Thank you Nicole and Abhi for sharing your extraordinarily heart tugging and faith-filled love story with us. What do you think of Nicole and Abhi's love story? Is it not one that you have to read to believe? Like our content? Subscribe! Have a question for us or want to share your story to inspire others? Write to us at [email protected].  Find us on Instagram and Pinterest @growingupguptas and on Twitter @growingupgupta!
This post contains affiliate links which help support the operation of this blog!
Want to read more stories like this? Find them in our new book, here! 
Feel free to listen to this post and share it here!

Pin this post for later here!