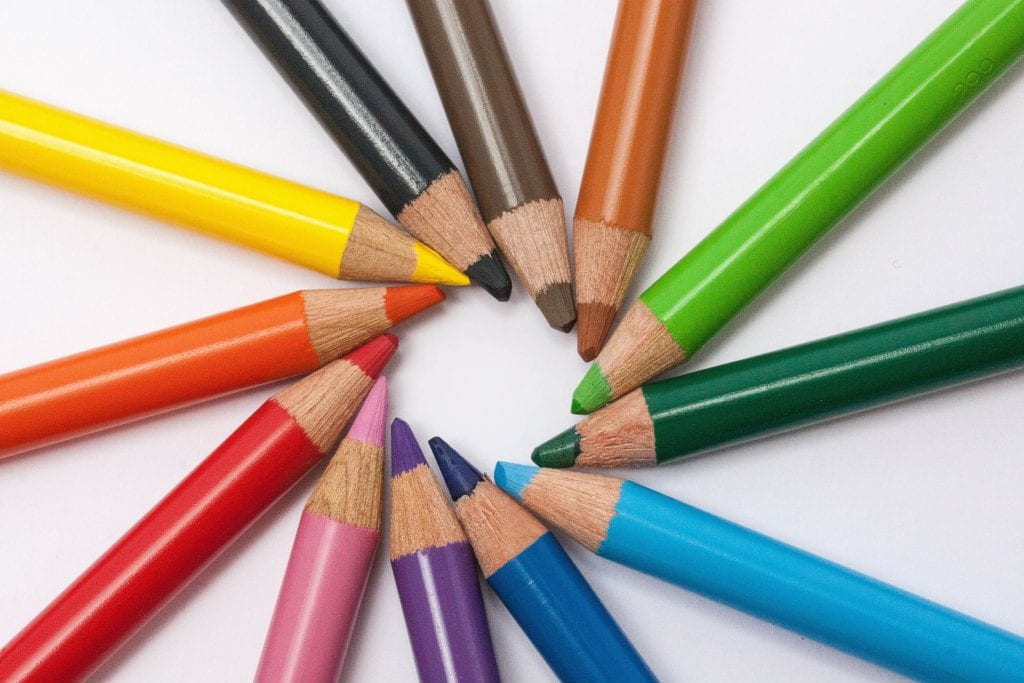 MULTIRACIAL PARENTING BOOKS
As an African-American and South Asian-American family one of the challenges we hear from other multiracial and multicultural families is how do you find the right cultural balance for your child?  We live in a world that is very race and culturally conscious but not competent.  As a whole our society/ world is not enlightened and seems to be reminiscent of the 1950's and 60's instead of 2017.  Everywhere you look across the internet, television, and radio race relations are being thrown in your face.  There is an us vs them mentality instead of "we".
What was shocking for us as parents is finding that our 3.5 year old biracial daughter is also racially and culturally conscious. She is already asking us about where is the diversity in the world? Her poignant question, was so "where are the kids that look like me"?   A question, that we could not have ever guessed our child would ask at such a young age.  And thanks to social media/ Instagram our answer was beautiful, short, and sweet.
However, we are certain that it is one of many questions about culture, ethnicity/race, and identity that we will have to be prepared for.  Thus, for those of you that are looking for some multiracial, multicultural, or transracial parenting tools to add to your library check out these top rated multiracial parenting books.  These books speak to the parent experience and provide tips, dialog, and education.
3 TOP RATED MULTIRACIAL PARENTING BOOKS
Author, Donna Jackson Nakazawa, Pages 240.
Summary: This book provides parents with conversational tools that will aid them in an array of race-based dialogs with their child/children.  It provides an outline for parents of how to deflect the objectifying attention multiracial children receive.
About the author:
"The author, a freelance writer, is from a western European background, while her husband is Japanese American. Although Nakazawa initially hoped to raise her son and daughter to be "color blind," they couldn't ignore the many comments made by both adults and children concerning Christian and Claire's appearance. When Christian was a toddler he was asked if he spoke Chinese.  And the author was assured that little Claire didn't "even look Asian."
Nakazawa decided to develop strategies to ensure that her son and daughter would be proud of their heritage and confident about their multiracial identity. Finding no useful book on the subject, she decided to write her own. Based on personal experience and interviews conducted with 60 other multiracial families, Nakazawa has skillfully combined anecdotal research with a strong knowledge of childhood and educational development philosophy to provide this useful guide for raising multiracial children in a color- and race-conscious world. Nakazawa believes that, although most three-year-olds are not racially aware, it is important to deflect insensitive comments from strangers about appearance.
As a child grows older, this early dialogue should deepen.  So that children will feel safe and comfortable discussing their racial identity with parents and be able to bring up any racially charged experiences that have occurred at school or with friends. Included are suggestions for the special problems that may arise during adolescence." Source: www.amazon.com
Author: Sharon H. Chang, Pages 245
Summary: Asian and multiracial people are the fastest growing self-identified groups in the United States. More than 2 million people indicated being mixed race Asian on the 2010 Census. Yet, young multiracial Asian children are vastly underrepresented in the literature on racial identity.
About the Author: "Sharon H Chang worked with young children and families for over a decade.  She is currently a writer, scholar and activist.   Sharon focuses on racism, social justice and the Asian American diaspora with a feminist lens. Her pieces have appeared in BuzzFeed, ThinkProgress, Hyphen Magazine ParentMap Magazine, The Seattle Globalist, AAPI Voices and International Examiner. She also serves as a consultant for Families of Color Seattle and is on the planning committee for the Critical Mixed Race Studies Conference." Source www.amazon.com
Authors: Amy Johnson (Author), Cathy Rodrigues (Author), Toni Schutta (Author), Janice Van Buren (Author), Marion Bloch (Author), Mary Ivory (Author), Pages 92
Summary: This book focuses on childhood development. It is a parenting guide which addresses the subjects of:  developmental stages, sexual development, multiracial children, special needs and more.
About the Authors: "The various authors of this book are therapist, coaches, parents and grandparents." Source: www.amazon.com
Do you have a multiracial, multicultural, or transracial parenting or educators book that you love? Have you read any of these books?  Write us at [email protected]! Write a comment below! Like our content? Subscribe!