---
Never Lose Faith
Interracial/Intercultural Marriage: Cuban-American Woman And Indian Man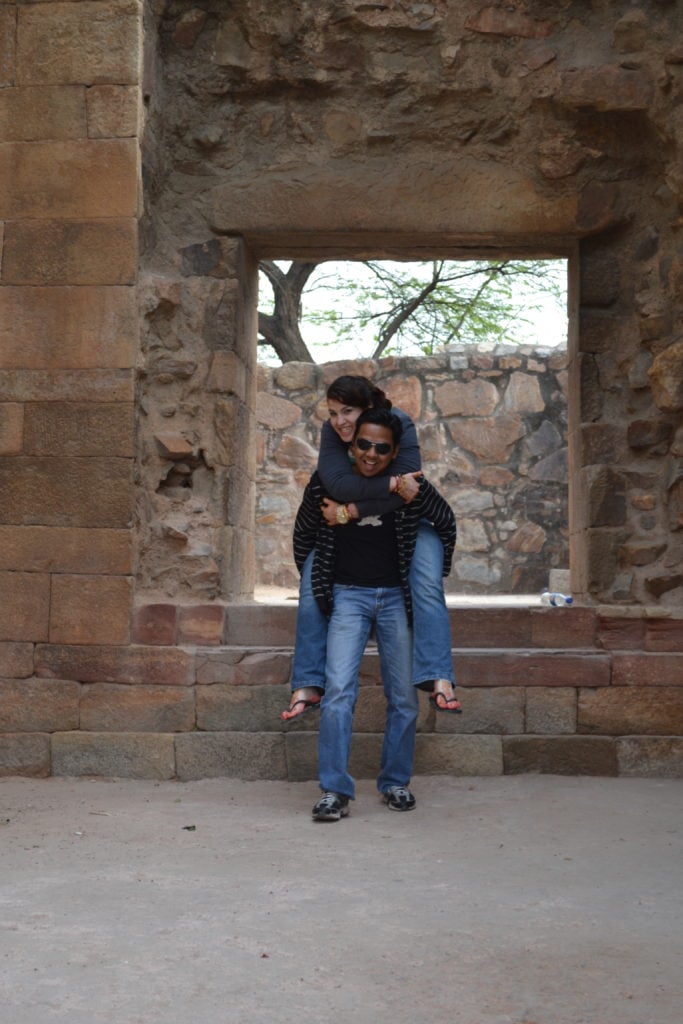 About
Meet Stephanie and Ranjeet!  Stephanie is a second generation Cuban – American woman married to Ranjeet, who is from India. Together they have two beautiful kids, Samaya who is 4 years old, and their newest addition, a son Avyaan who is 6 months old.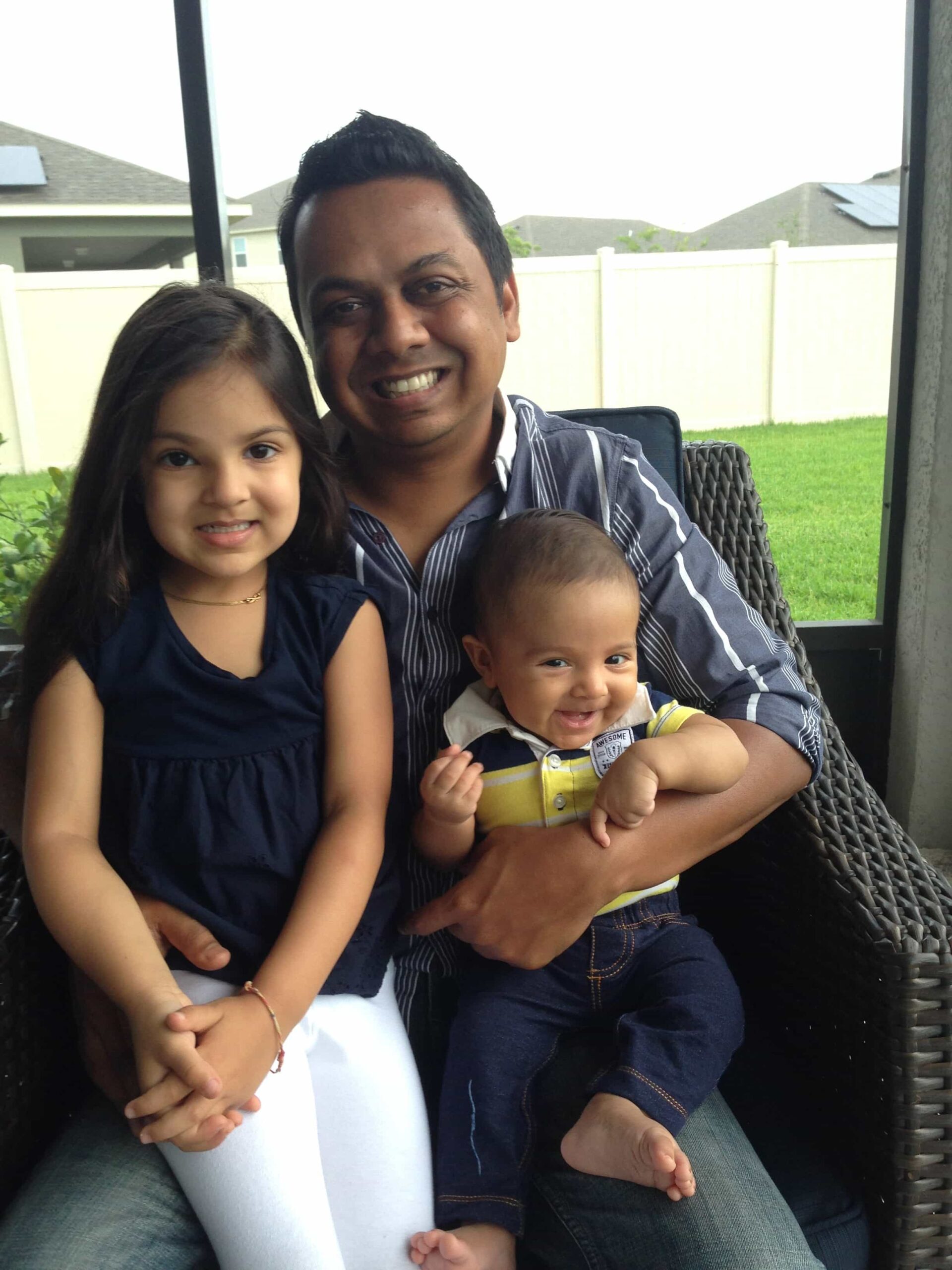 How They Met
Stephanie and Ranjeet and met in 2008, when meeting on the Internet was a bit unorthodox.  After talking though social media for a couple weeks, they learned a lot about each other.  They came to know that they were both living in the same city and decided to meet, and that is where their Bollywood love story began.
Ranjeet was working for a company in Miami, Florida while Stephanie was starting college.  They had really enjoyed spending time together and looked for any opportunity to meet.  Not long after  their  friendship started did Ranjeet ask her to be his girlfriend.
Their relationship was blossoming quickly, until it was time to tell Ranjeet's parents about their relationship. They were then faced with the hardship of his parents not agreeing to their relationship.  Even though, this hurdle presented itself in one of the happiest moments of  their  lives they kept a smile on their faces, and continued to see each other.
Long Distance: Ranjeet Goes Back To India
It wasn't until Ranjeet went back to India (during their one year long-distance relationship), and talked to his parents face to face that they finally agreed to them being together.  If it's one thing that they never lost was faith that Ranjeet's would see that they were meant to be.
How Long Have They Been Together
9 years and counting! They dated for 4 years before tying the knot, and have been married for 5 years.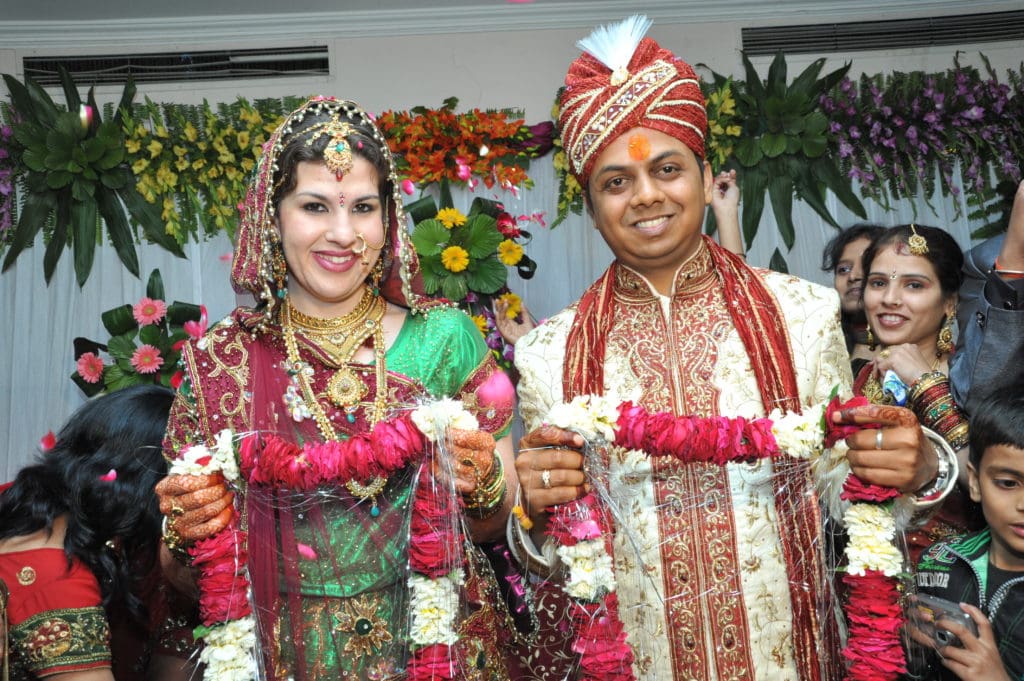 Their Advice For Others
Find what's important to you!  Since the beginning of Stephanie's relationship with Ranjeet, they have always talked about their values, and what was important to them.  Coming from two completely different places, religions, and cultures Stephanie wanted to make sure that both sides were always being represented.  Now that they have children it's even more important for them to learn both sides of who they are.  In their home they celebrate Christmas and Easter as well as Holi and Diwali.
Communication is key.  Since the beginning of their relationship  they always asked each others opinion, even on the smallest things. It's important for them to be able to figure things out together.  Communication has the power to strengthen a relationship, as one always feels valued.
Food: Food is such a big part of both their families. Food brings people together, and Stephanie secretly believes it was her cooking that ultimately made Ranjeet fall in love with her. She still remembers the first time her In-laws came to the US. Ranjeet had asked for Jalebi (an Indian sugar syrup funnel cake) for breakfast and her in laws were shocked that she knew how to make this, as in India it is never made at home and bought from sweet shops. It made Stephanie happy to make these for them as they don't speak much English so they don't get to communicate much by language, but through food everyone finds a voice.
Thank you Stephanie and Ranjeet for sharing your amazing love story and beautiful family with our readers.  And you are so right that food brings people together in so many ways. What did you think of Stephanie and Ranjeet's love story? Feel free to post a comment below and share this post! Like our content? Subscribe! Have a question for us? Write us at [email protected]
Pin this post for later, here!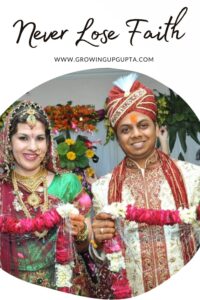 This post contains affiliate links which help us to operate this blog.