This post is part of the annual Diwali for Kids blog hop from Multicultural Kid Blogs! See the posts below for great ideas on celebrating Diwali with children. You can find even more ideas from last year's series and on our Diwali Pinterest board:
Maple and Marigold on Multicultural Kid Blogs: Celebrating Diwali in Canada
Discovering the World Through My Son's Eyes
7 AMAZING MULTICULTURAL DIWALI GIFT IDEAS
Diwali is the festive of lights. It symbolizes how only light can dispel darkness; good's victory over evil!   It is on  Oct. 30, 2016 this year.  It is a time for reflection, celebration, and gift giving (like New Years in the United States of America).  As a multicultural (African-American and Indian-American) family here are 7 Amazing Multicultural Diwali gift ideas we have used and loved over the years.
 Multicultural Diwali Gifts:
1.) Gift cards & Money.  These gifts provide the receiver with the freedom to choose a wonderful gift for themselves.  *Make sure to place one or both of these types of gifts into a gift envelope (like that shown below).  We use these envelopes every chance we can get because they are so beautiful!

2.) Clothing.  New clothing is traditionally worn on Diwali. For women receiving an elegant sari made from fabrics like silk, crepe, chiffon, and velvet makes a fantastic gift. The Sari's signifies a historical  and timeless beauty in Indian culture.  Men often dress in  classic kurta and dhoti.  Girl's are customarily dressed in lehengas, and boys wear suits or jeans and
shirts.  
3.)  A Namaste T-shirt or Sweatshirt  available at Amazon.  This clothing for men, women, and children is whimsical, fun, and all seasons.  The word Namaste is a formal salutation used when saying hi and goodbye in Hindi.  Furthermore it is a meeting of their minds. When we greet one another with namaste, it means, 'may our minds meet', indicated by the folded palms placed before the chest. The bowing down of the head is a gracious form of extending friendship in love, respect, and humility. Source: Hinduisum.com

4.) Candles.  Diwali is after all the festival of lights and lights and candles are lit for the festival.  Hand crafted with earthen clay & hand painted with by skilled artisans of India these candles are decorated with studded stones and colorful designs.

5.) A Diwali trunk. This is a gift that our biracial daughter and we as parents loved.  It teaches children the significance of Diwali and has many kid free crafts included. You can get one at www.festiveroots.com. Use promo code GUP5 for $5 off. They also have trunks for other Indian festivals and holidays on their website.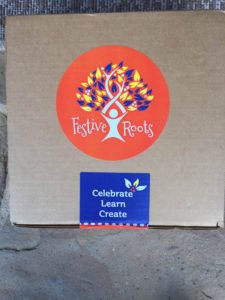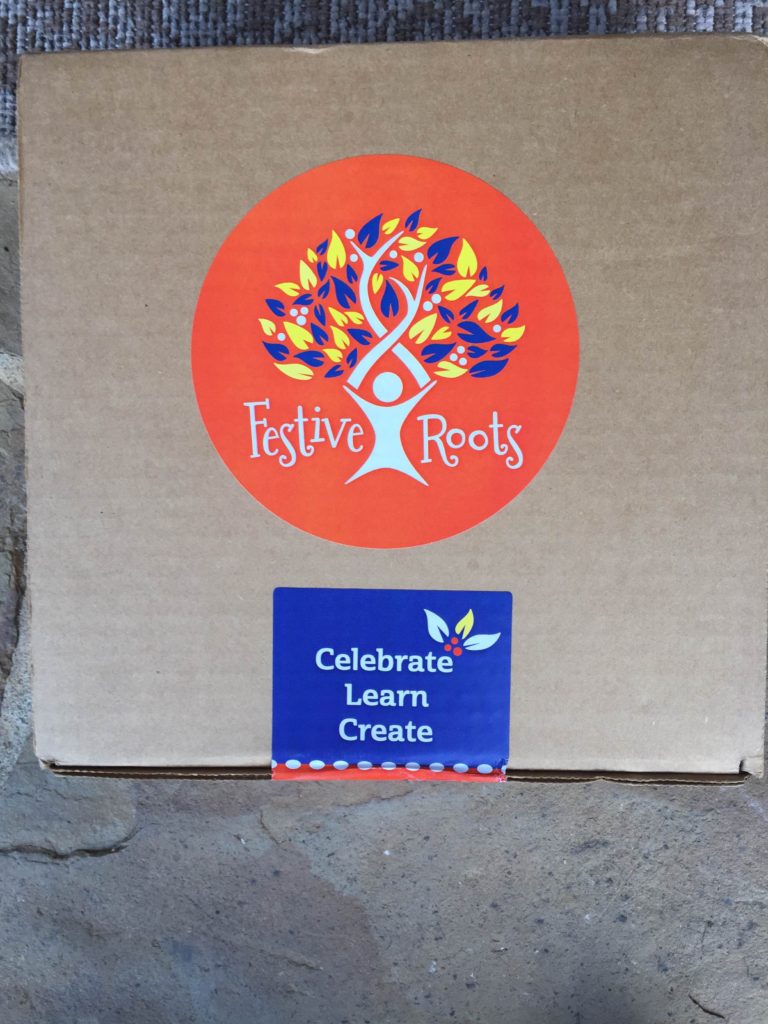 6.) Diwali children's books. Here are three fun and engaging books on Diwali for kids. All three are available on Amazon.
7.) Diwali Barbie.  Our daughter got a Diwali Barbie during her first Diwali which she loves. You can also find them on Amazon.

What other gifts have you given on Diwali that you have loved?  Like our content? Subscribe! Share and/or post a comment below!