LOVE FAMILY BOOK REVIEW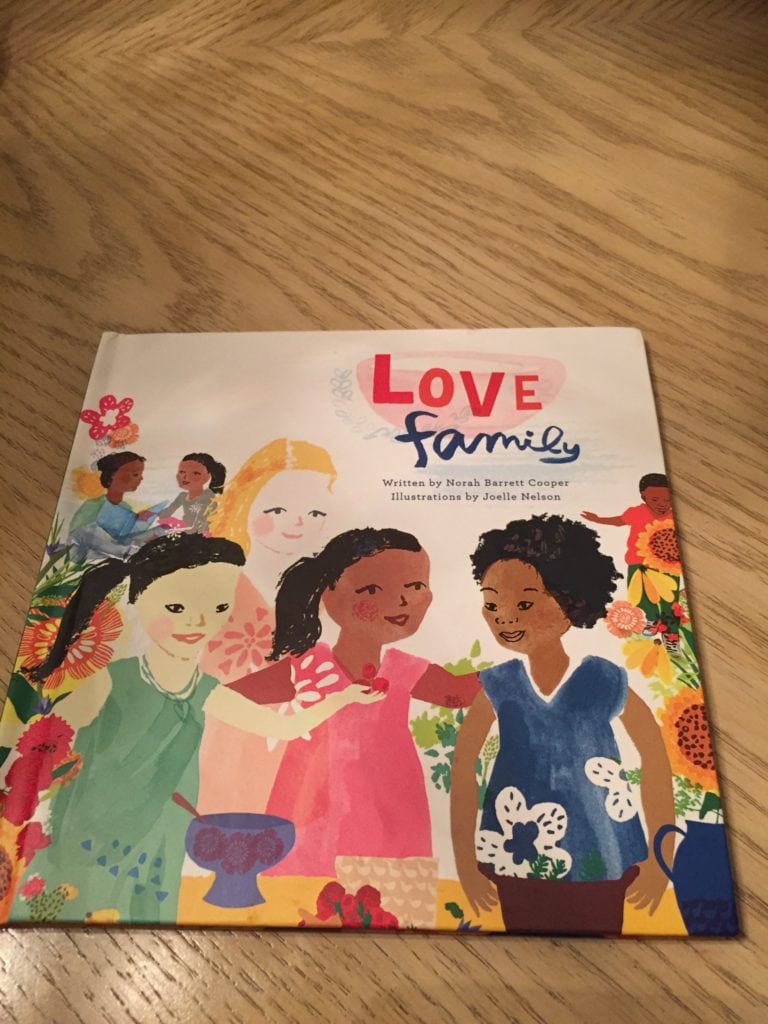 Book Review: Love Family
Author: Nora Barrett Cooper, Illustrations: Joelle Nelson
Book Publishing Company: Loving Lion Books
What if you could customize the main characters in a book for your daughter(s)?  A book that will become a family keepsake and that you could joyfully add to your family library of books?  Does it exist?  Well it does!
A book publishing company by the name of Loving Lion Books has created a book called Love Family.  Yes, the word Loving is in homage to Loving day.  What is Loving day you ask?  Loving day is celebrated on June 12th.  June 12, 1967 is the date the U.S. Supreme Court eradicated the anti-miscengentation laws remaining in sixteen U.S. states. The anti-miscengentation laws previously banned interracial marriage in the U.S.
The intent of this book is to provide families of all shades and colors the opportunity to create a book that looks like your family. I wish this book existed when I was younger!  As an African-American woman I would have loved to have a book to read as a child that showcased the various chocolate hues in my family.
HOW DOES IT WORK
You pick the ethnicity of the Mom, Dad, Daughter, and the Grandmother for your book.  For our book we selected an African-American mom, a South-Asian dad, a biracial child that looked most like our daughter, and a Grandmother that was the closest representation of both our moms.
THE VERDICT
The book arrived within 10 days. Upon opening it tears swelled in my eyes and my husband, and I agreed that this one of the best keepsakes for parents of biracial girls.  The book is beautifully illustrated and the characters looked exactly as depicted on the Loving Lion Books website.  The story centers around family and food.  Food makes and/or breaks an occasion in both our families and it also brings us all together.
TODDLER APPROVED
Once, our daughter got her hands on the book she tried to read the pages of the book on her own, and then settled on creating a story within the story.  My eyes widened and I beamed with delight as she spoke the words that is "Mom, Dad, and Amaya!"
It is such a gift to allow your child to see and have a book that emulates your family.  We hope more book publishers follow suit and that Loving Lion Books continues to create amazing books like these for multiracial/multicultural families like ours. Want to make a book of your own or for a friend/family member? Check it out https://lovinglionbooks.com/books/love-familyand mention Growing Up Gupta for a free gift!
Have you created your own Love Family book? What multiracial/multicultural books does your family enjoy? Like our content? Subscribe! Feel free to share this post and comment below!