BROWN SUGAR AND CARDAMOM INFUSED SWEET POTATO CASSEROLE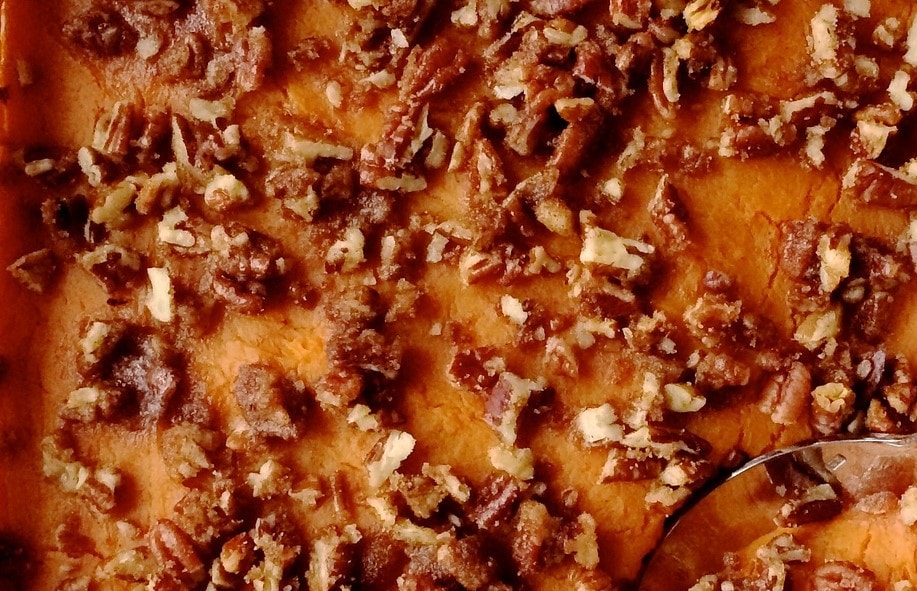 As a multiracial and multicultural family we love to create a new fusion recipe. I'm African-American and my husband is South Asian.  This recipe exemplifies the fusing of our cultures.
"Cardamom,  sometimes Cardamon or Cardamum,[1] is a spice made from the seeds of several plants in the genera Elettaria and Amomum in the family Zingiberaceae. "    Cardamom has a unique and aromatic flavor.   And it is often used in South Asian recipes; particularly teas, drinks, desserts, and curries.
Source: https://en.wikipedia.org/wiki/Cardamom
THE SWEET POTATO
The sweet potato is a  versatile vegetable.  It can be eaten alone,  accompany a meal, and even enjoyed as a dessert.  I grew up devouring and watching in anticipation as my mom, aunts, and grandmothers who are from the deep south made sweet potato pies every Thanksgiving and Christmas.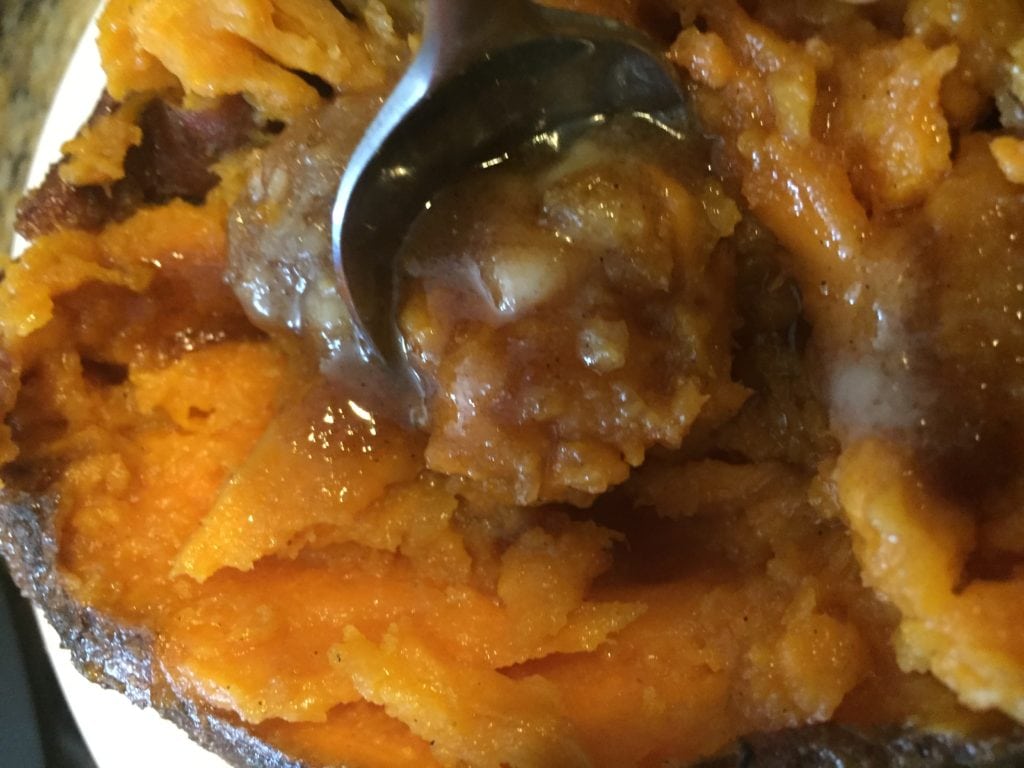 AN IMMERSION OF FLAVORS
This recipe knocked my husband's socks off and he isn't one that is slightly fond of vegetables.  Hence, if you are on the hunt for a unique and favor packed treat then you must give this recipe a try.  Double this casserole, and add in a few eggs, and milk product of your choice to make a sweet potato pie that will have everyone demanding extras.
BROWN SUGAR AND CARDAMOM INFUSED SWEET POTATO CASSEROLE
WHAT YOU'LL NEED:

2-3 Medium Size Sweet Potatoes

Salt

3 Tablespoons of Unsalted Butter or Ghee (a paleo option)

3 Tablespoons of Brown Sugar or Truvia/Stevia (a paleo option)

1/4 Teaspoon Ground Cardamom

1/2 Teaspoon Vanilla Extract

Extras/Add-ins (optional)

1/2 cup Pecans

1/2 cup Cashews

1/2 cup Marshmallows
DIRECTIONS:
1.) Preheat oven to 350 degrees. Lightly coat casserole dish with ghee, coconut oil spray, or butter.

2.) Add peeled and cubed potatoes to a large pot of cold salted water.

3.) Bring the potatoes to boil and then decrease heat to simmer for approximately 20-25 mins. 
4.) Drain potatoes and transfer them to a large bowl. Mash the potatoes in the bowl and add in butter or ghee, brown sugar or truvia/stevia, cardamom, and vanilla extract. Stir until all ingredients are well incorporated and mixture is smooth.

5.) Pour mixture into casserole dish and bake for 20-25 mins. 15 mins into baking you can also add on top pecans, or cashews, and/or marshmallows. Cool and ENJOY!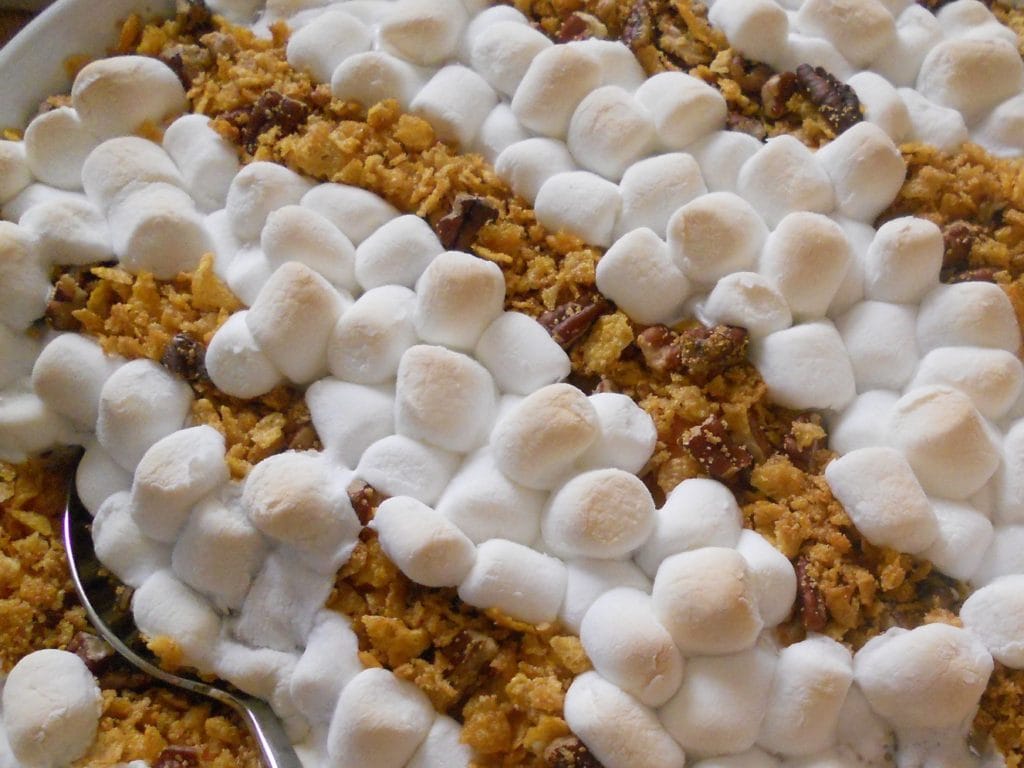 ****Want to turn this into a pie? Double the ingredients and add in 2 eggs and 1/2 cup of milk product of your choice; 4.5 ounces of evaporated milk can also be used for a creamier pie.  Place mixture into a pre-made pie crust and bake in the oven for 50-55 mins or until a knife inserted in the center comes out clean.

Have you created any fusion recipes? Post a comment below! Like our content? Subscribe!
This post contains affiliate links which if you purchase something help us in the operation of this blog.
Check out our new shop!!!
Buy t-shirts, mugs & gifts from my shop.