Quick And Easy Spinach, Onion, And Cheese Enchiladas You Have To Try Now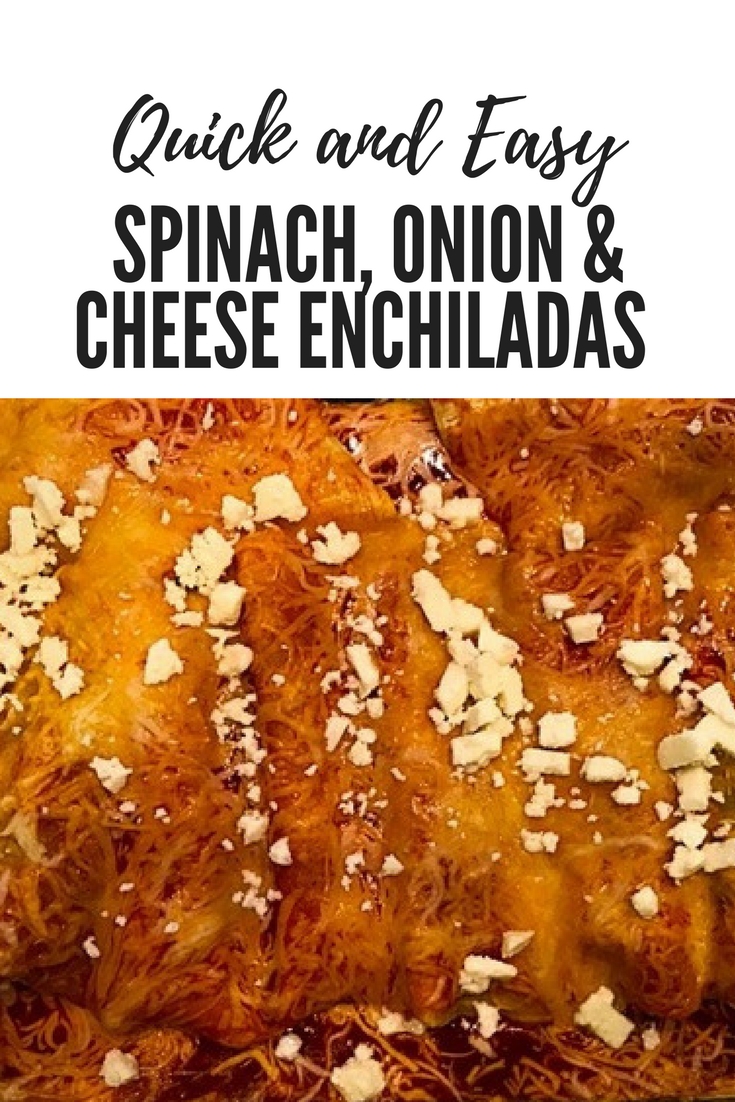 These enchiladas do not disappoint!  This is a recipe that was given to me by my husband's older brother.  We thought it was the perfect recipe to share given that Cinco de Mayo is right around the corner.  These spinach, onion, and cheese enchiladas will have everyone that tastes them raving about how good they are!  These enchiladas do not last in our home after they are taken out of the oven.  And they are also an excellent meatless Monday dinner or lunch recipe for your entire family to enjoy.  Write us and let us know how these turned out for you!  Yes, you can thank us later!
WHAT YOU'LL NEED/INGREDIENTS:
1 Bag of spinach
2-3 Garlic cloves minced or 2-3 teaspoons of garlic paste
1/2 Cup Chopped medium size red onion
1/2 Cup Cotija cheese crumbled
2 Cups of Extra sharp cheddar or 2% mexican cheese (if you are wanting a lighter alternative)
1 10 oz Can of red enchilada sauce or make your own
1 Teaspoon of olive oil or vegetable Oil
1 Teaspoon of mustard oil. If you can't find mustard oil at your local grocery store then use 1 teaspoon of prepared mustard and 1 teaspoon of olive oil mixed together.
Himalayan salt (to taste)
Black pepper (to taste)
1 Package of (6 inch Corn Tortillas)
OPTIONAL AVOCADO CREAM RECIPE:
2-3 Avocados
1/2 cup Sour Cream
1 bunch of Cilantro chopped
1/4 cup of Salsa
Serrano's (Optional)
Start by sautéing Spinach in 1 teaspoon of olive oil and salt and pepper to taste.  Add in a teaspoon of mustard oil and continue to sauté spinach until it starts to wilt. Take and put aside.
Place olive or vegetable oil in medium pan and briefly blanche tortilla in oil so they are just a little cooked but you are still able to roll them.
Place tortillas in a 9×12 dish and fill each one with onions, spinach, Cotija cheese and then some sharp cheddar or Mexican cheese and roll. Continue to fill and roll the tortillas until the dish is full. Top will red enchilada sauce, sharp or Mexican cheese and lastly with Cotija cheese. Place in Oven for 15 minutes until insides are cooked and cheese is melted.
 AVOCADO CREAM 
Prepare the avocado cream, by pitting the avocados and folding them or blending them into the sour cream.  Once smooth add the cilantro and Serrano peppers to give it some kick. Blend again until smooth.  Place in bowl and use as garnish on top of enchiladas.  Enjoy!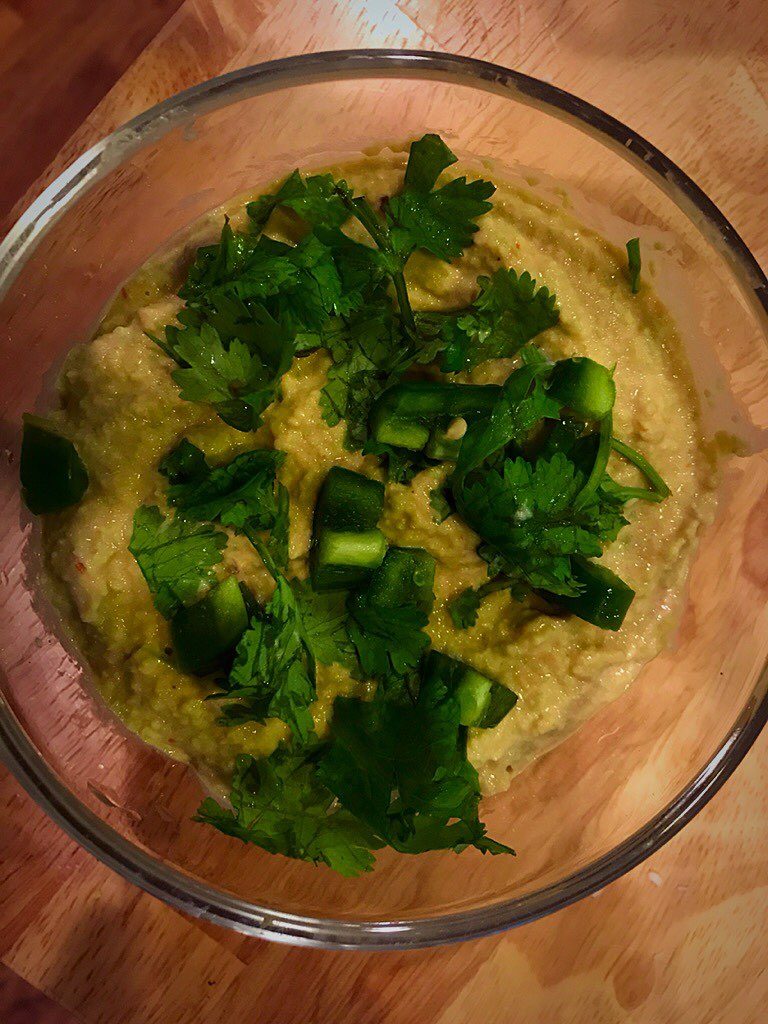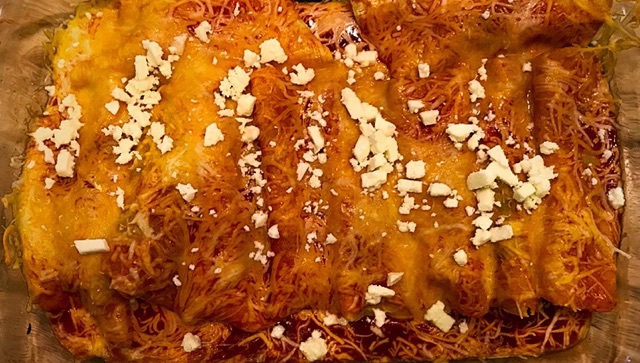 What recipes do you love for cinco de Mayo?  Like our content subscribe!  Have a question for us?  Write us at [email protected].