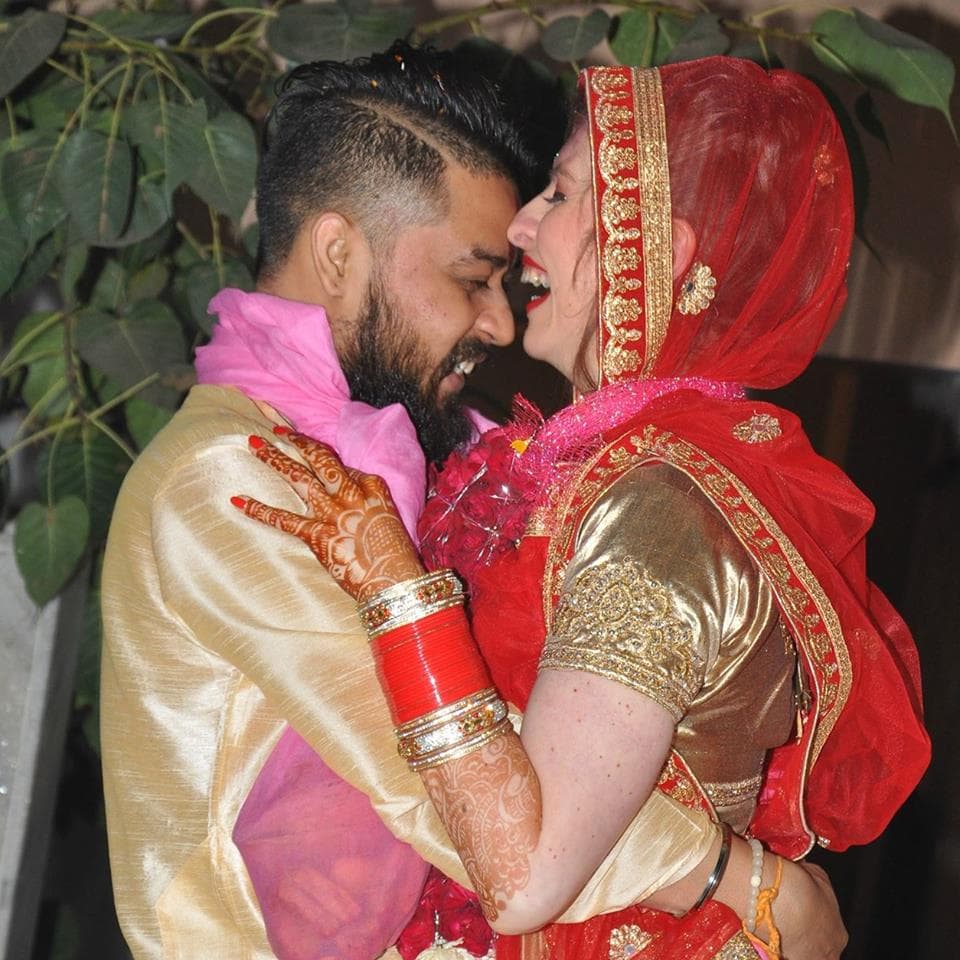 From OkCupid To A Long Distance Relationship And Marriage
Interracial/Intercultural Marriage: Polish Woman And Indian Man Aka Polindi Diaries
How We Met
Hi, we are Justyna and Abhi aka Polindi Diaries. Polindi Diaries came about because I am Polish and my husband is Indian.  We met online February 2016 via an online dating app called OkCupid.
We both logged on there not to look for big love, I think we just were lonely, and wanted to see what might happen. I had a question on my profile about my favorite tree and Abhi's first message was just "pine".  That evening we wrote for several hours.  A couple of days later we had our first Skype talk because Abhi promised to teach me English.  Again, we spoke for several hours and from that time we just spoke every single day.
Our Online Whirlwind Romance
It was a crazy and beautiful time. In May 2016, I traveled from Poland to India for the first time and at that time we knew that we wanted to spend the rest of our life together.  By August 2016, I headed to Delhi and then Abhi proposed.  Pretty fast right?  Well in our opinion if you meet your real love you just know that this is it!  You don't have any doubts and you do not worry how it will work.  It just happens with all the dramas and wonderful things intertwined.
Moving To Delhi, India
I moved to Delhi in the middle of November 2016, and on the 10th of December 2016, we were married. It was an awesome day.  We had a small ceremony in the temple.  My family unfortunately couldn't come to India due to expense so we did not have a big fat Indian wedding. At the end of the day, we just wanted to be wife and husband and this day was pretty perfect for us.
Managing A Long Distance Relationship And Marriage
And here we are 8 months married and 1.5 year's together fighting for a better life.  Because since last month we became a long-distance couple and I'm telling you, after marriage it's two times harder!  Right now, I am in Poland, I have job here and my husband is in India.  We would love to live in Poland but actually have not decided yet for sure.  Next month will show us our future actually.  But living apart after marriage is really hard and we hate it…but we are strong because we are sure that this is it. Respectively we've met the love of our life.
Some time ago, somebody told me that we are very lucky. I had to think about it for a longer time and actually it's true. We never had problems with our relationship (knock on the wood). With papers and the Indian Bureaucracy yes, but it's a totally different story.
Finding Acceptance
Our families accepted us without any problem. My mother-in-law always wanted to have a daughter so you can imagine that she is treating me better than her sons ;)!  My in-laws speak English so I never had problems with communicating them. My mom secretly learned English also so at least she could talk with Abhi a little when we were in Poland together.  Nobody pushes me to do anything. I don't have to wear Indian clothes, sindoor or a mangalsutra, instead I do these things because I love it.  So I adorn sindoor and wear my mangalsutra every day.  My husband never asked me to do this.  But I know he is happy that I do. I love wearing a bindi because I feel pretty with it and I have them in all colors of the rainbow!
But of course interracial/intercultural relationships are a little harder. The problem for us is with distance. There is always somebody who will be a little sad/sometimes unhappy because will live far away from our family. Maybe the resolution is to live in totally different country so nobody will be in a worst situation?
In my opinion, everything is about balance. It can't be that you are married to an Indian man and you are changing into a Indian. Or it shouldn't be. It's like loosing yourself. I am a European woman and always will be and my husband will always be an Indian man.  That's why we are celebrating Navratri or Holi, but also will have a Polish style Christmas or Easter Eve. We are cooking Indian and Polish food.  Or actually food from all around the world, and we will raise our kids in both cultures.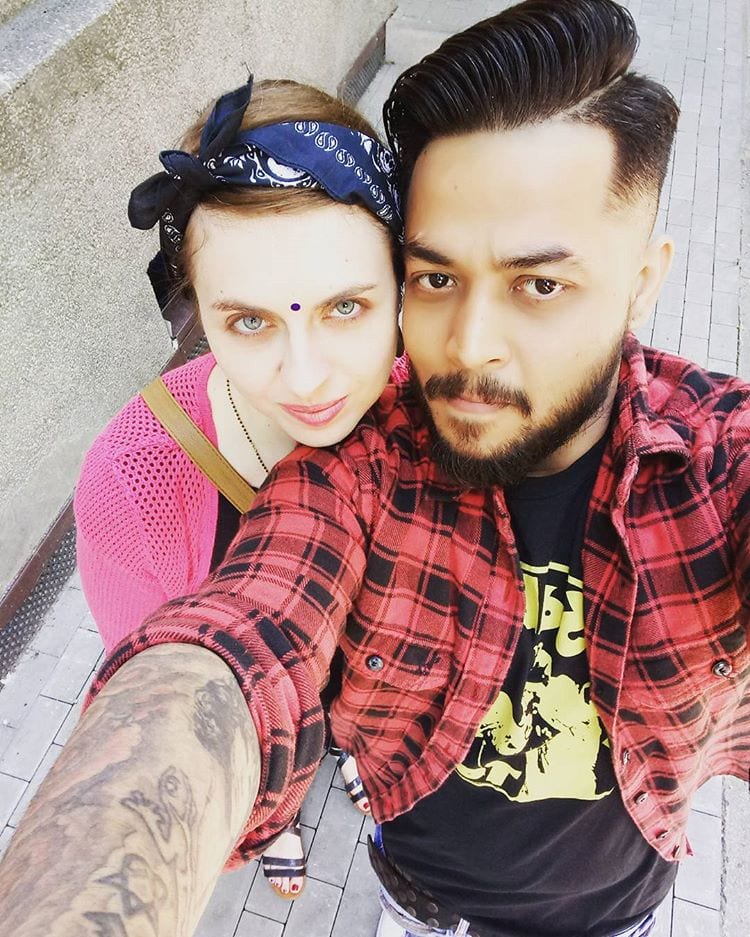 Interracial/Intercultural Marriage Our Advice
What we want to tell you is never forget about love. That's why you are together, that's why you have all the strength to fight with problems, that's why you are fighting sometimes really badly with each other, and that's why you are smiling every morning when you see the face of that beloved person.  Love is the solution, love is an answer. Always!
Thank you Justyna and Abhi for sharing your whirlwind love story with us.
What did you think of Justyna and Abhi's story?  Write a comment below! Have a question for us? Write us at [email protected]. Like our content? Subscribe!
This article contains affiliate links which help us in the operation of this blog.