We Need Black And Brown Solidarity More Than Ever
Let's Stop Discounting Kamala Harris
"If you are fortunate to have opportunity, it is your duty to make sure other people have those opportunities as well." ~Kamala Harris
History was made on Tuesday.  For the first time, in U.S. history, a woman of Black Jamaican and South Asian descent is the Vice Presidential nominee on the Democratic ticket. Talk about shattering the glass ceiling! Attaining the most unattainable nomination and position in Americana as a woman of color! Dreaming big! And showing the world what (the face of) America represents! My biracial (African-American and South Asian) daughter, your daughter, our daughters, can do the same one day!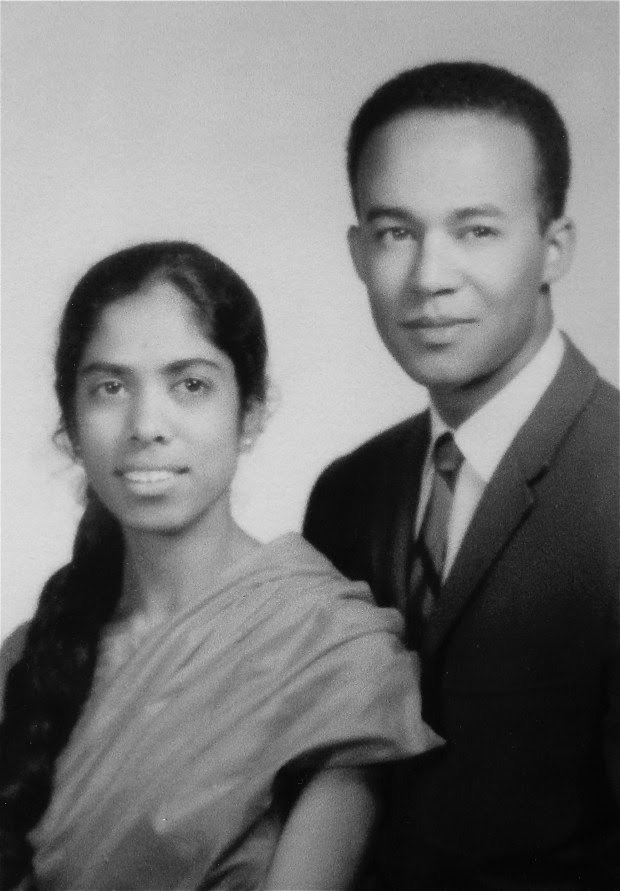 Controversy And Naysayers
Certainly there are a plenitude of naysayers in regards to Kamala's policies. How she gained access to the top?  How she chooses to identify racially?  Is she American? Her parents are immigrants (launch the birther reel)? Her true objectives, etc.?  However, show me a politician and even more so a person of color that has not been ridiculed for the same?
Moreover, does not Kamala Harris have the same right, a human right, might I add to evolve too?  Instead of frowning upon her past, why don't we make sure that the policies that she helps to put in place are representative of our values as Americans?
Rightfully so, without pause, tenacity, and fervor Kamala Harris became:
The first woman and first Black person to serve as the Attorney General of California from 2010-2014.
The first Black and South Asian person to be elected to the Senate from California since 2017.
The Second Black woman and first South Asian person to be elected to the U.S. Senate.
Established the first office of recidivism reduction and reentry and pioneered the nations' first open data initiative to expose racial disparities in the criminal justice system.
Recipient of the Bipartisan justice award in 2016.
The first Black and South Asian woman to be nominated to be Vice President of the United States 2020.
Therefore, at this time, continuously "breaking her down" (all pun intended) is akin to igniting a fire to a building that is already on fire. Deceitfully leading us all to overlook what truly matters right now.
America Is Embattled And Crying Out
We, the people, are crying out. A pandemic is sweeping the earth. Over 168,000 people have died in the U.S, nearly 750,000 across the world.; jobs have been furlong and lost. Systemic racism and oppression, separation of families, gender bias, inequity, and more continue to decimate our nation, and we are collectively lamenting that enough is enough. Hence now is the time to act. And to stop balking at the possibility of a Black and Brown woman being the next Vice President of the United States because her stances on all the issues do not equally match our own.
Unless, of course, we want 2016 to repeat itself?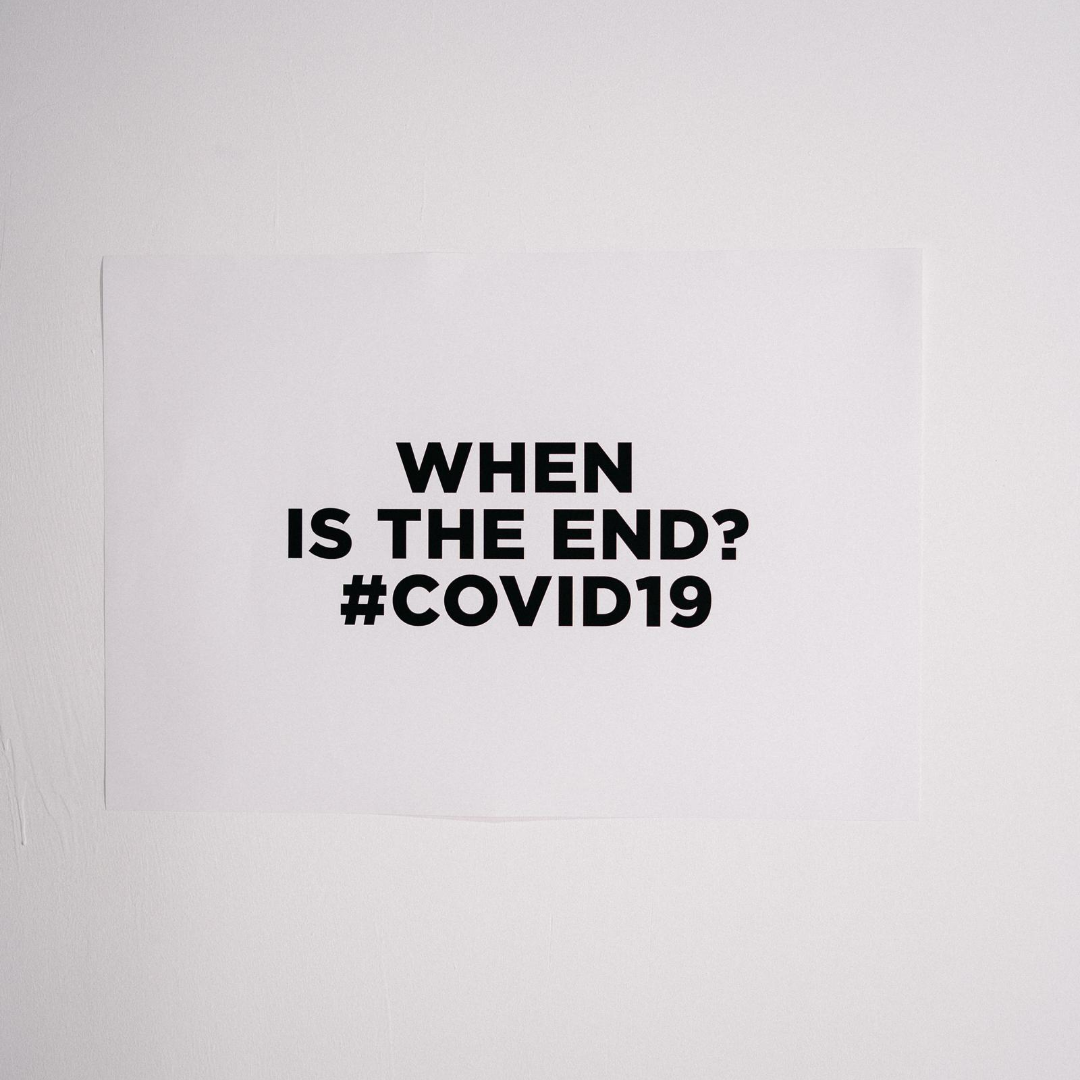 Black And Brown Solidarity
If there ever was a time for Black and Brown solidarity, it is now. And if Black and Brown solidarity were a person, it would be Kamala Harris. Although Kamala is Black and South Asian, it is her "unique right" as a multiracial woman to self identify as an African-American woman.
Then again, maybe Kamala, akin to Marco Glorious Khare (who is also Black and South Asian), has been singled out and labeled as too Black too be Indian.  She has found that there is no Black and Brown solidarity within the corridors of America like there should be. Thereby instead of denouncing her for how she chooses to self identify based on her multiracial experiences in America, let's congratulate her on potentially ascending to one of the highest offices in the land. Let's hold her accountable if she becomes the next Vice President of the United States, and show our Black and Brown daughters the possibility of doing so too.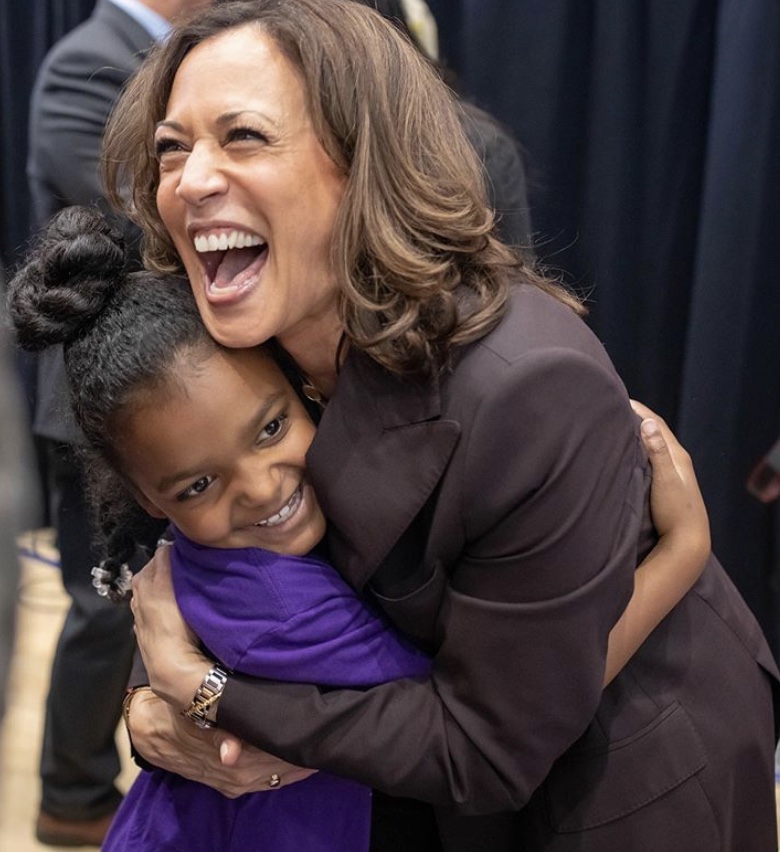 Share your thoughts below!
Pin this post for later here!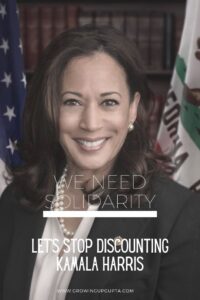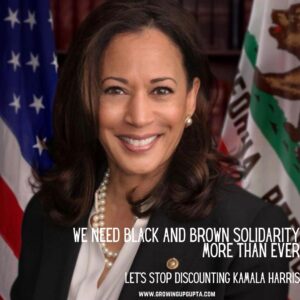 Are you following us at www.growingupgupta.com yet? Find us on Instagram and Pinterest @growingupguptas and on Twitter @growingupgupta, Facebook @growingupguptablog.
This post contains affiliate links that support the operation of this blog!