My Heart Approves Of Pennsylvania
Interracial/Intercultural Marriage: Indian Man And Caucasian American Woman
About
Meet Ravi, and his wife, Emily. Ravi is Indian, and he was born and raised in Hyderabad, India. Emily is Caucasian American, and she was born and raised near Scranton, Pennsylvania, USA.
How They Met
Ravi moved from New York to Philadelphia, and he was looking for hiking groups in central PA; when he met Emily in a hiking group. Initially, they didn't utter a word to each other. Then one day, they exchanged phone numbers and started texting each other constantly. After a couple of weeks, Ravi got the nerve up to ask Emily on a date.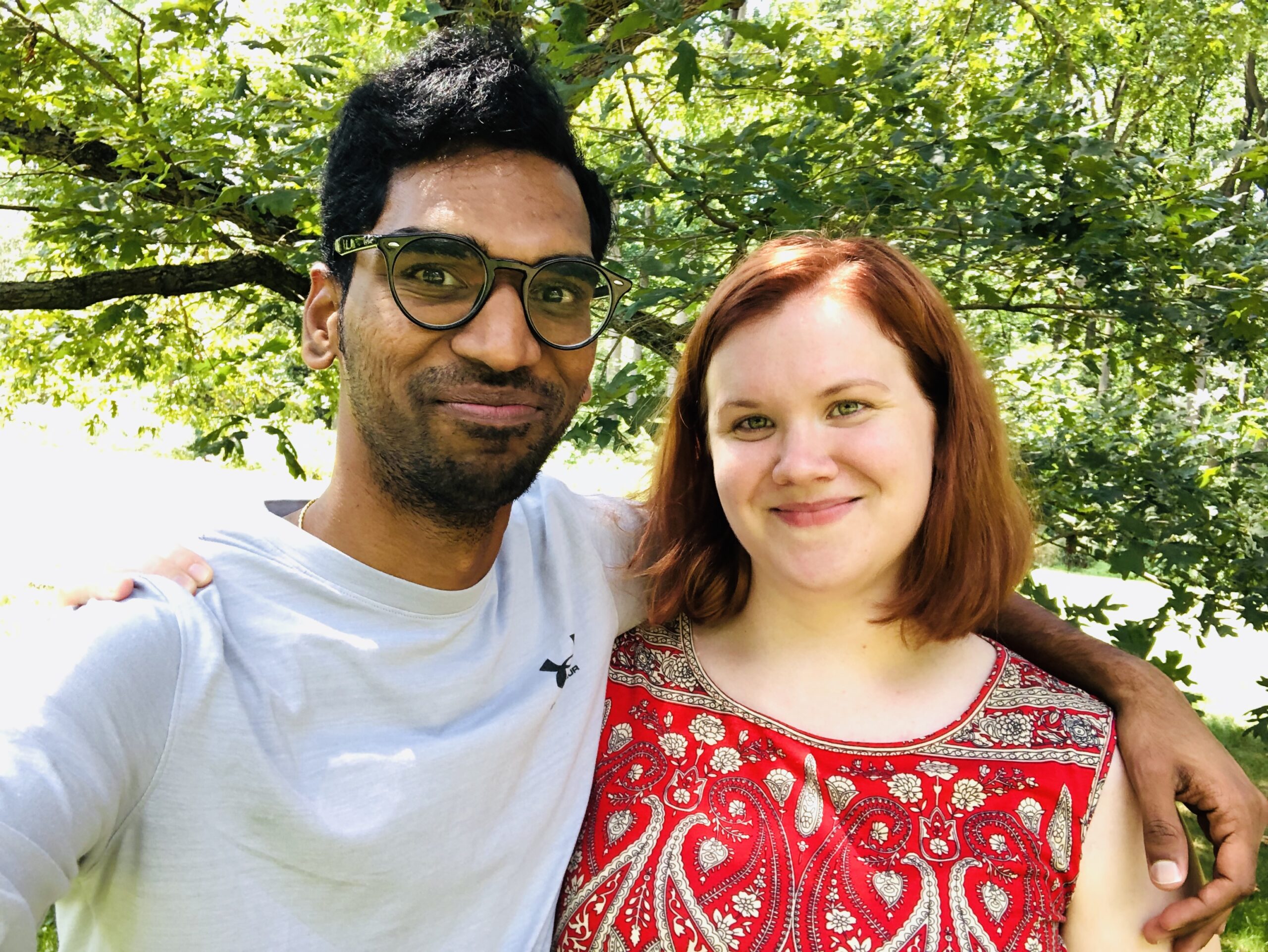 How They Knew They Were Meant To Be Together
Emily's sister had just had a baby, and so she was cooking meals for her, and she asked Ravi to help prepare meals on their first date. Therefore they ventured to Wegman's grocery store to buy groceries. After their first date, Ravi and Emily couldn't stay away from each other, and they immediately planned their second date at Ruby Tuesday's and third date at Hershey Park.
Since things were going so well, Emily planned to come to Philadelphia to see Ravi's place and to hang out for the weekend, but she caught a stomach bug. So Ravi decided to stay with Emily all weekend and cook for her and clean her apartment. They stayed in bed all day and night watching tv, and it was then that they bonded and decided to be a couple. Over time Ravi and Emily became inseparable, and whenever they met each other, they were always happy and laughing, so they decided to move in together.
How Long Have They Been Together
Ravi and Emily have been together for over four years. They got married in 2020 during the pandemic after being engaged for one year. They initially planned a big wedding with both a Hindu ceremony and an American wedding. Still, due to covid-19, they decided to have a courthouse wedding and small reception with close friends and family.
How Was Meeting Ravi's Parents For The First Time
Emily has never met Ravi's parents in person. She has only met them via WhatsApp video calls.
How Was Meeting Emily's Parents For The First Time
Subsequent to dating for a few weeks, Emily asked Ravi to meet her parents. And rather than an intimate one-on-one interaction, they decided to go to the Philadelphia Zoo and have a brief introduction. Once they left the zoo, Emily and her parents went to Ravi's home to celebrate Mother's Day, and they played board games, laughed, ate dinner, and her parents got to know more about him. Emily and her parents went back to their hotel, and the next day they all went to breakfast.
Shortly after that, Emily invited Ravi to her parent's home for a family get-together in rural Pennsylvania outside of Scranton, which was a culture shock/very new for Ravi. He was comfortable with her parents since they met in Philadelphia. Thus, on the day of his arrival, they played board games and had a late-night conversation. And then, on the day of the family gathering, Ravi found himself nervous because he was about to meet all of Emily's family (aunts, uncles, sisters, niece, nephews, and family friends). Fortunately, Ravi is great at sports and games, and so when it came time to play corn hole, he was good at it, and Emily's family helped him along the way.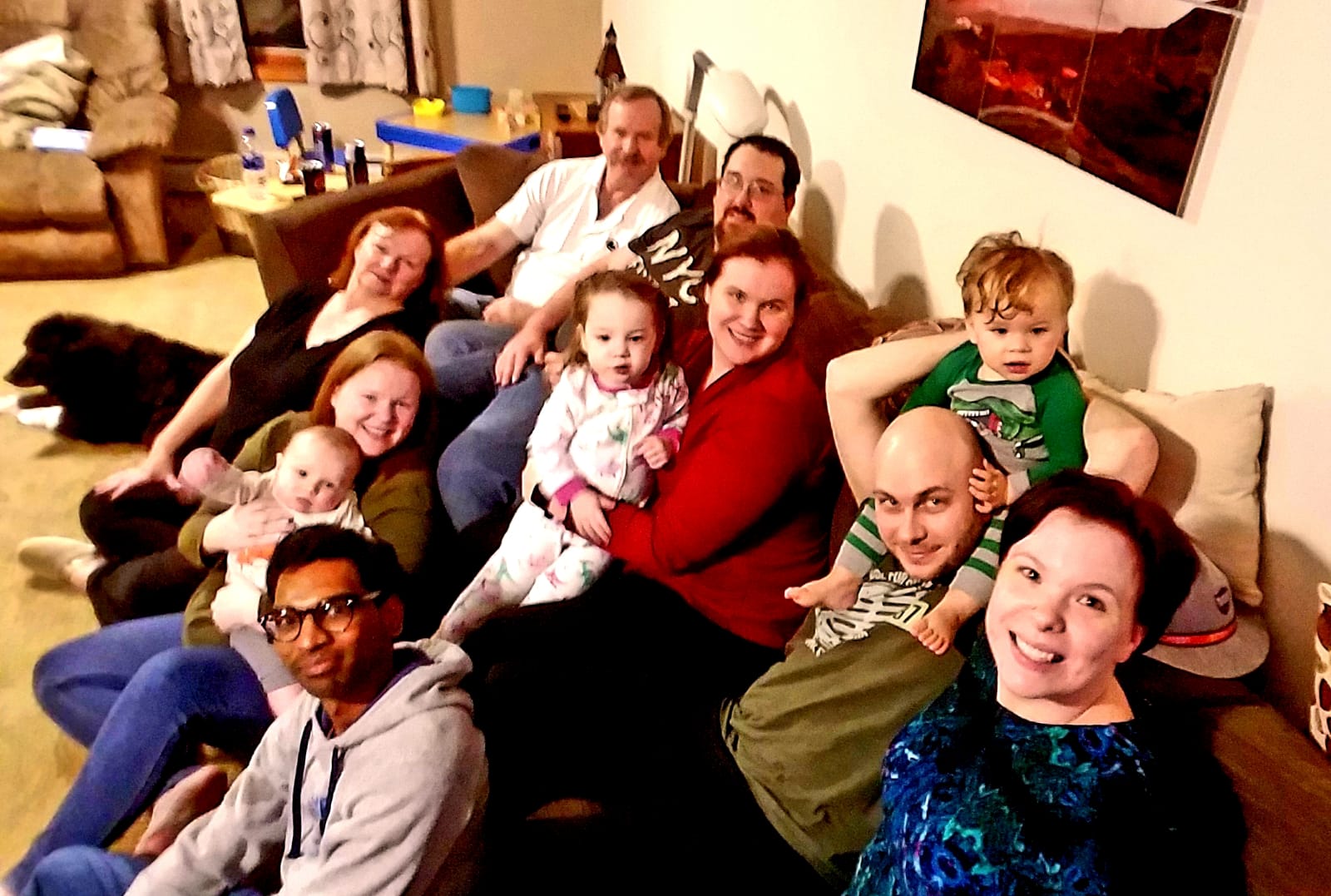 What Obstacles Have They Had To Deal With As An Interracial Couple
The biggest obstacle Emily and Ravi have encountered is convincing his parents about their relationship. Ravi's parents are very conservative, orthodox, and traditional Hindus. So he was ill-prepared for how they would react when he told them that he was in a relationship with someone of a different culture and religion. One thing that every person who grows up in India faces is that their parents start looking for an arranged marriage from their caste, region, and religion. Therefore, Ravi's parents raised so many questions and objections on how his and Emily's relationship will work, especially when there are so many differences?
For this reason, Ravi's parents didn't take his relationship with Emily seriously. Instead, they kept telling him to marry someone of the same race, region, and religion. Deep down, Ravi knew that his parents would have a problem accepting Emily, and so after many months of convincing them that he wanted to be with her, they yielded and gave him the green light. Ultimately, Ravi's parents realized that there is no such thing as an obstacle when you are in love. Today, Ravi's parents love Emily very much, and they can't wait to meet her.
Engagement And Wedding Tips They Wish They Knew Beforehand
Ravi believes that the future groom should understand what his bride-to-be likes and dislikes because the engagement is about her, even though it will be a lifetime memory for both of you.
They both advise that you should know each other's ring sizes before ordering rings.
Give a considerable amount of thought to what type of venue you want for your wedding. For Ravi and Emily finding a wedding venue was extremely difficult, and her parents had to step in to help with this and the food.
If you have a Hindu ceremony, try to find a place to have your Indian attire altered beforehand. In addition to an Indian priest and all things required for a Hindu ceremony, this doesn't exist in many rural areas in the USA.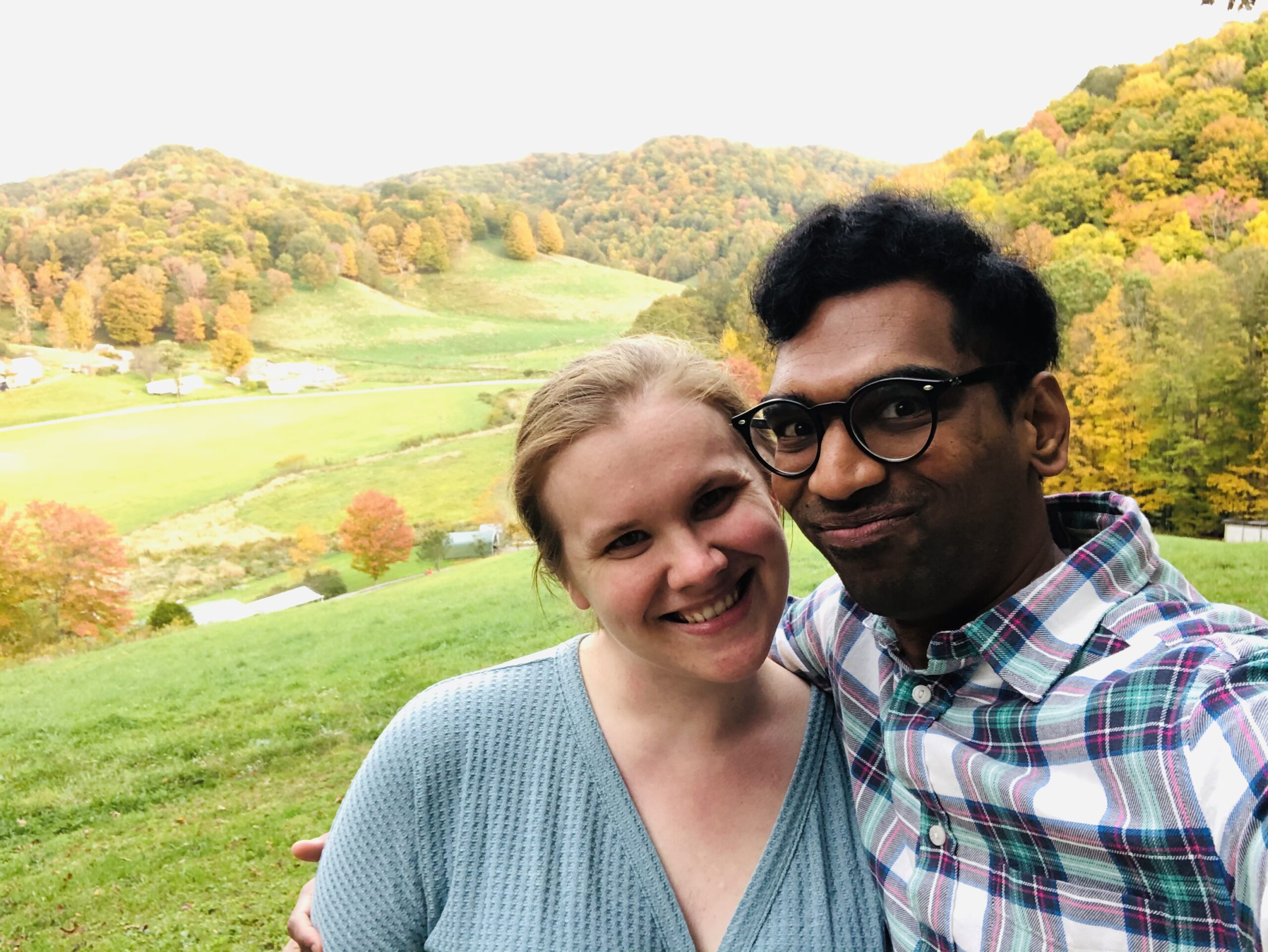 Their Advice For Other Couples
When it comes to interracial/intercultural relationships, respect your partner's culture. Go with the flow and get to know about each other's cultures and whenever you get a chance, try to ask and learn without fear. Always try new things together, such as cooking, watching movies, wearing traditional clothing, etc. You may be surprised about what you find out about your parent. For example, while cooking together, Emily learned that Ravi doesn't eat red meat.
What They Love About Being In An Interracial/Intercultural Relationship
Ravi and Emily love that they are learning something new about each other all the time. Emily has educated Ravi about Christmas movies, camping, grilling, and Thanksgiving turkey. And he has taught her about the Hindu festivals that occur each month. Ravi had his first Thanksgiving at his in-law's home, where his mother-in-law showed him how to cook turkey, and his father-in-law took him golfing. He also celebrated his first Christmas at his in-law's house, where he helped his father-in-law put up a Christmas tree and lights. What's more, Emily celebrated Diwali with Ravi, and she went to the Hindu temple with him and had some Indian snacks.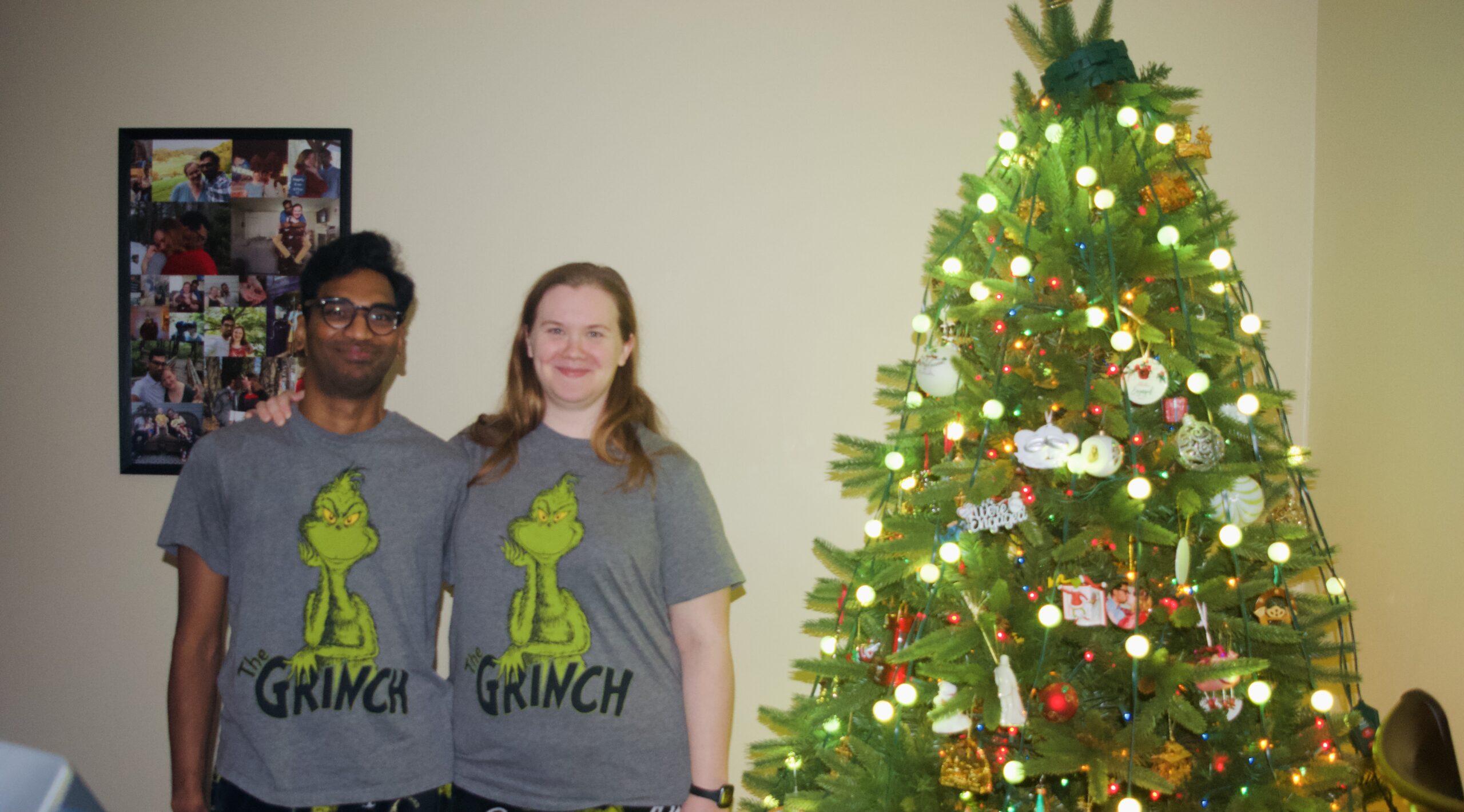 What They Are Still Learning Together
Emily has had a hard time understanding Telugu, which is Ravi's native language. When he speaks to his parents over the phone, she doesn't understand a bit. The goal now is for her to learn Telugu. Ravi has taught Emily a few words and phrases for greeting people, festival wishes, and birthday wishes. She still has a way to go so that she can adequately communicate with Ravi's parents.
Anything Else They Want To Share To Help Others
There are always some hurdles in any relationship and far more for interracial/intercultural relationships, but being happy matters. If there is pushback from either side of your families, do what you believe in and stand on what you decide to do together. Try to travel more and do as many activities as you can together. Make time for each other and try to get involved in cultural events reflecting both cultures.
What did you think about Ravi and Emily's love story and advice? Thank you both for writing and sharing your journey with us! Congratulations again on the baby! If you two have Instagram now please do tag this post!
Want to share your love story with us? Write to us at [email protected].
Pin this post for later here!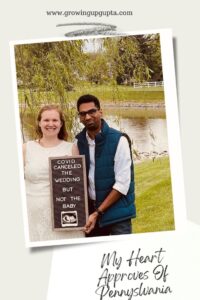 Are you following us at www.growingupgupta.com yet? Find us on Instagram and Pinterest @growingupguptas and on Twitter @growingupgupta, Facebook @growingupguptablog.
This post contains affiliate links that support the operation of this blog!