45 Movies To Watch In Celebration of Black History Month
As an African-American and South Asian family, we chiefly believe that if you don't understand your past how can you build upon your future?  The substance of African-American history is often marred or unfound in American history books.  In essence, you have to seek out much of the historical content and context in which African-Americans helped to shape America.
Nevertheless, this is our collective history; America's history.  And so in celebration of Black history month, we are sharing 45 sensational movies you have to watch.
Hidden Figures is the phenomenal and untold story of three African-American women who helped launch NASA into space.
2.) Amistad
Amistad is based on the true story of the events aboard the slave ship La Amistad. Mende tribesmen were abducted and forced into slavery. They managed to get control of their captor's ship off the coast of Cuba. A legal battle ensued after they are captured by the Washington, A U.S. revenue cutter.
3.) The Story Of Jackie Robinson

The Story Of Jackie Robinson is the biography of Jackie Robinson, the first African-American major league baseball player.
Malcolm X is the biography of Malcolm X aka Malcolm Little, a revolutionary African-American leader.
Roots chronicles Kunta Kinte's life as he is abducted from African village, sold into slavery, and taken to America.  This series also includes the lives of his children and grandchildren, for the next 130 years.
The Color Purple is based on Alice Walker's Pulitzer Prize-winning novel.   This movie tells of the life of Celie, a Southern African-American woman sold into a life of servitude to her husband.
Lee Daniels, the Butler, is a 2013 American historical film about Cecil Gaines.  Cecil serves eight presidents during his tenure as a butler at the White House.
The Rosa Parks Story tells the story of civil rights activist, Rosa Parks.
Boycott is a behind-the-scenes look at the famous Montgomery Bus Boycott of 1955.
Separate But Equal is a made for TV movie depicting the historic battle to desegregate the school system in the South, U.S.
Ali is a movie about Muhammed Ali, who is regarded as one of the greatest boxers of all time.
12.) Introducing Dorothy Dandridge

Introducing Dorothy Dandridge is the biography of Dorothy Dandridge.  This movie follows her career and nomination as the first African-American actress to win a Best Actress Nomination in 1954.
Thurgood is a movie based on Thurgood Marshall.  He is a young lawyer for the NAACP, who works to defend innocent African-Americans from unjust court indictments.
14.) The Bingo Long Traveling All-Stars And Motor Kings

The Bingo Long Traveling All-Stars And Motor Kings is a sports comedy about a team of ex-African-American league baseball players in a time of racial segregation.
Get On The Bus is a movie that places men of all ages and different backgrounds together as they head to The Million Man March.
Night Catches us is a movie set in the 1960s.   It focuses on an ex-Black Panther Marcus, who returns to his home in Philadelphia in 1976 and reconnects with the widow of a Panther leader.
Glory is about the first all-African-American regiment, the 54th Massachusetts Volunteer Infantry.
18.) Panther


Panther is a semi-historic movie about the origins of The Black Panther Party.
Rosewood is an American historical fiction drama.  It is based on the historic events of the 1923 Rosewood massacre in Florida.
Ghosts Of Mississippi covers the final trial of Byron De La Beckwith, the assassin of heroic civil rights leader, Medgar Evers.
21.) Red Tails


Red Tails is a movie about the Tuskegee Airmen. A group of African-American, United States Army Air Forces servicemen during World War II.
The Imitation of Life is a movie that deals with issues of race, class, and gender.  A struggling widow and her daughter take in an African-American housekeeper and her fair-skinned daughter. Together the two women launch a successful business, but face familial, identity, and racial issues.
A Solider's Story is about an African-American officer who is sent to investigate the murder of an African-American sergeant in Louisiana during World War II.  It is a story about racism in a segregated regiment of the U.S Army.
The Long Walk Home brings to life the events in 1955-1956 in Montgomery, Alabama.  In which African-Americans boycotted public transportation in the U.S.
The Great Debaters is a true story about, Melvin B. Tolson.  Melvin is a professor at Wiley College who transforms a group of underdog African-American college students into a historical powerhouse that took on the Harvard elite.
Goodbye Uncle Tom depicts slavery in the United States from 1789 to 1861.  It shows in graphic detail the slave trade as it unfolded in the United States.
The Hurricane is a 1999 American biographical movie about a former middleweight boxer who was wrongly convicted for a triple murder in a bar in Paterson, New Jersey.
The Help is a story is about African-Americans working in white households in Jackson, Mississippi, during the early 1960s.
12 Years A Slave is an adaptation of the 1853 slave memoir Twelve Years a Slave by Solomon Northup.  Solomon is a free African-American man in 1800s New York.  He is kidnapped and forced into slavery on a plantation near New Orleans, LA.  Later, he fights for his freedom with the help of a Canadian abolitionist.
Selma is a true story about the thunderous three-month period in 1965 when Dr. Martin Luther King, Jr. led a dangerous campaign to secure equal voting rights for African-Americans in the U.S.
Loving is based on the true story of Richard and Mildred Loving.  They are an interracial couple that fought the U.S. supreme court to legalize interracial marriage.
Black Girl is a movie that involves the psychology of colonization for Africans and Europeans.  It explores identity and racism.
Tuskegee Airmen is based on the true story on the first African-American military aviators in the U.S. Army Air Corps.
34.) Black Panther

Black Panther is the first superhero of African descent in American comics. It is also the first superhero movie to receive a SAG award for best picture.
Antwone Fisher is a biography about a young navy man who is forced to see a psychiatrist after a violent outburst against a fellow crewman.
Ruby Bridges is the real-life story of young Ruby Bridges.  She is one of the first African-American children to attend an integrated school in the Deep South.
37.) Being Elmo: A Puppeteer's Journey

Being Elmo: A Puppeteer's Journey is a documentary about the first African-American Puppeteer, Kevin Clash.
38.) Garrett's Gift


Garrett's Gift is the inspirational story of African-American inventor, Garrett Morgan.  Garrett Morgan invented the traffic signal.
39.) Dancing In The Light: The Janet Collins Story
Dancing In The Light: The Janet Collins Story is based on the true story of Janet Collins. She is the first African-American ballerina in the U.S. to perform at the Metropolitan Opera House.
Henry's Freedom Box is the true story of the underground railroad.
41.) Words By Heart/And The Children Shall Lead

Words By Heart/And The Children Shall Lead is a movie about the way children persuade their parents to change their opinions in a racially segregated town.
42.)Barry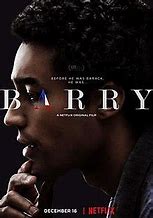 Barry is a movie that highlights the early life of Barack Obama, prior to him becoming the President of the United States.
Betty And Coretta centers on the lives of Coretta Scott King and Dr. Betty Shabazz, the wives of Dr. Martin Luther King and Malcolm X. This is their story after their husbands' assassinations.
44.) The Gabby Douglas Story


The Gabby Douglas Story is the true-life story of Gabby Douglas.  She is the first African-American to win gold in the individual all-around gymnastics event.
Race is the incredible story of Olympic legend, Jesse Owens.


What Black History Movies have you watched on this list? What Black History Movies do you love/recommend?  Feel free to share this post and comment below.  Find us on Instagram, Facebook, and Pinterest @growingupguptas and on Twitter @growingupgupta.