To Turkey With Love
Interracial/Intercultural Marriage: African Woman and Turkish Man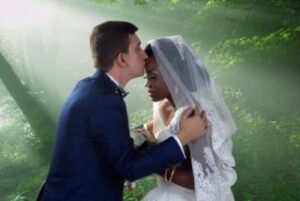 About Us
Our names are Floride and Omer Faruk. Floride is from Benin Republic, West Africa, and Omer is from Turkey.  Currently they reside in Turkey.
How We Met
Omer and Floride met in Beijing, China. They were both participating in a one-year emerging markets training program.
After several months of dating, Floride met Omer's parents. And as a couple, they were confronted with their first obstacle; it was not about race but religion. Floride was Christian, and her husband is from a conservative Muslim family. Therefore she would have to convert to Omer's religion and learn to pray with his family to marry him. In the end, after going on holiday with Omer's family and them getting to know Fl
oride, they gave her the chance to enter their family.
How Was Meeting Floride's Parents For The First Time
Floride's parents were terrified. Unfortunately, they believed all white men to be racists and that Omer would not take care of her. They asked Floride not to marry Omer.  Eventually, her mom told Floride she was old enough to know what is right for her.
What Obstacles Have You Had To Confront For Being In An Interracial/Intercultural Relationship
Floride lost her uncle's love because she insisted on being with Omer and marrying him.

How Have you Adapted To Life In Turkey As A Married Couple
Adapting to Turkish culture has been difficult for Floride.  Living in Turkey as a Black person has two aspects.  Some Black people live in Turkey for business and some for dirty business.  Those conducting dirty business are mostly known.  Where Floride resides in Turkey, there are not any other Black people; therefore, everyone wonders who she is.   People are curious and open to learning about her race.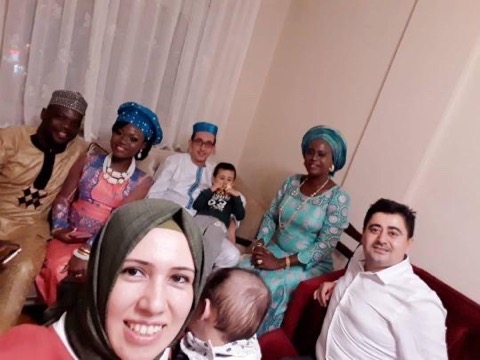 What Is The Most Shocking Thing You Both Have Heard Since Living In Turkey
What Tips Do You Have For Adapting To A New Culture
Their number one tip is to do your best to learn your spouse's culture. Especially if you decided to reside in your spouse's country, make sure you are respectful of the culture as this will automatically affect your relationship.
Are You Raising Your Son To Know Both Of Your Cultures Since You Live In Turkey
They have found that their cultures are not that different if you exclude religion. Floride still has some difficulty getting used to solely teaching their son Turkish culture because they live in Turkey. Thereby she relies on her husband for help.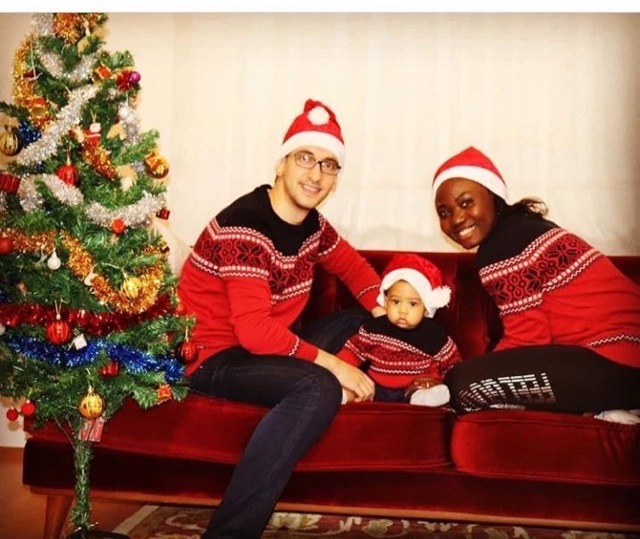 What Advice Do You Have For Others In Interracial/Intercultural Relationships
 Love does not have a border.

When you truly love someone fight for it. But fight in the most respectful way. Your significant other's parents might not like where you are from, but rise above their negativity. Show respect, use your education, and let your personality shine in light of immediate acceptance. 

Be Yourself always.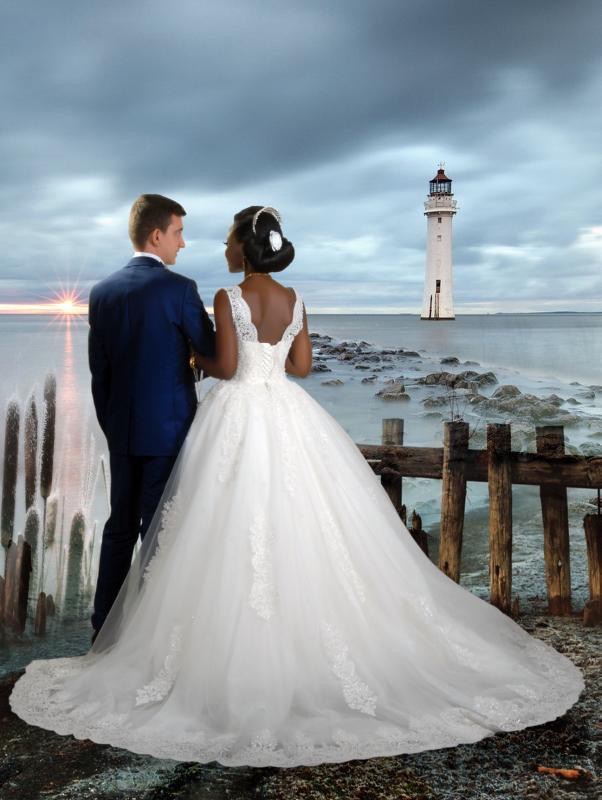 Thank you Floride and Omer for writing to share your forthright and engrossing love story with us. What did you think of Omer and Floride's love story?  See more of their son on Instagram @erdem.onol.prens.
Are you following us at growingupgupta yet? Find us on Instagram and Pinterest @growingupguptas, on Twitter @growingupgupta, and on Facebook @growingupguptablog.
Pin this post for later here!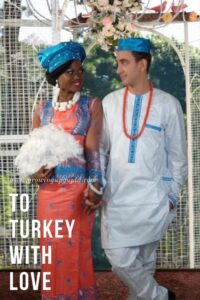 This post contains affiliate links that support the operation of this blog!