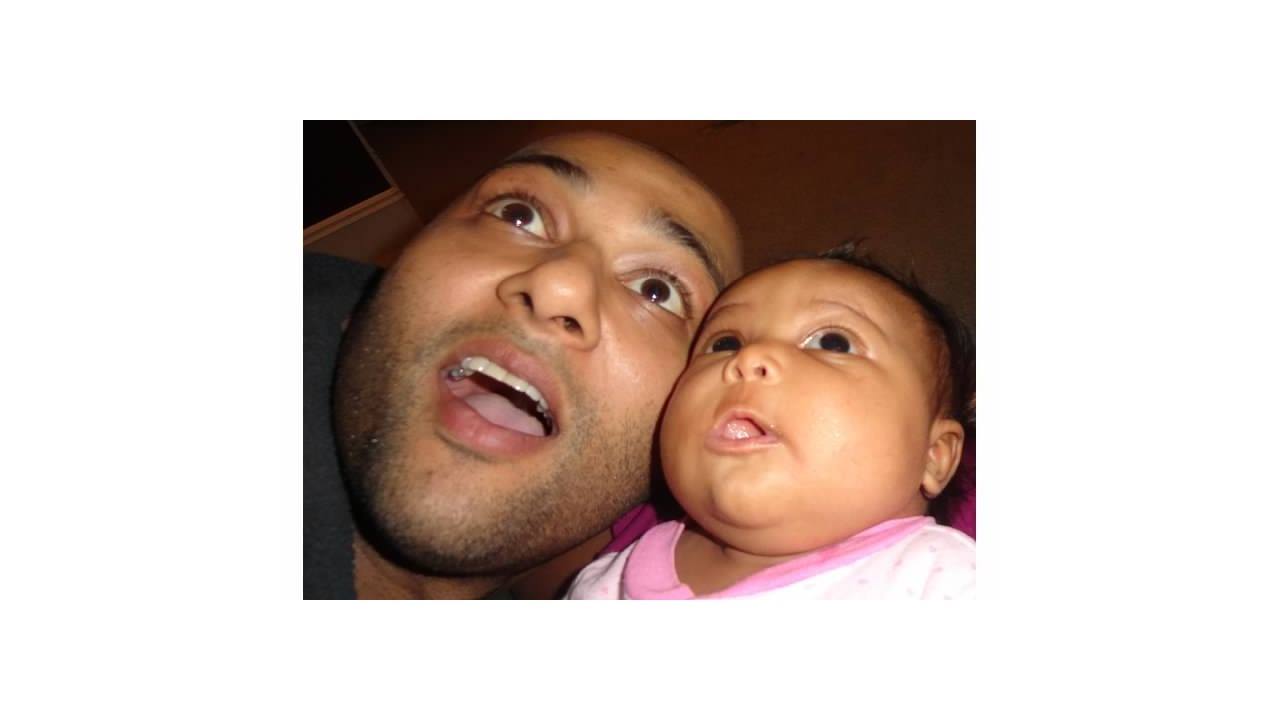 Biracial Parenting.
Why I Was Glad Our Daughter Looked Indian And Not…
Let me preface this by saying, this post was not written to incite or advocate colorism.  And my Black is beautiful for all those thinking or waiting to decree that I am self-loathing.  I love being an African-American woman with a  phenomenal culture and history.  My African-American culture and history is something I plan to teach my biracial daughter about in addition to her father's culture.
However, I am also an African-America woman and woman in general that is married to an Indian man (his parents are originally from Northern-India) and our relationship is still very taboo in the Indian community.  And let's be honest, being an African-American in America is not a walk in the park.  It is an ethnic identity that comes without blatant discrimination at times (see disowned, see lessons learned, see 7 remarks interracial couples hate to hear).
The discrimination that my parents prepped me for at an early age and that I abruptly encountered after my parents moved from the inner city of Chicago to the N.W. suburbs of  Chicago.   I can remember it like it was yesterday because it was the first time I would be called the N-word.  While playing outside during my 4th-grade school recess a Caucasian boy came up to my sister and I and said no #N#$$@%S on the slide and pushed my sister down. I fought back against the boy and we ran to tell the teacher and later our parents what happened.
After that,  I studied and became entrenched in my African-American culture and talked with my family members about the struggles they faced "being Black in America."  I also befriended people of many different cultures/ethnicities outside of my own.  Years later, I met my Indian boyfriend who became my husband and 5 years into our marriage we decided to have a child.
Preparing For Our Biracial Child
Prior, to us getting pregnant my husband always told me that he couldn't wait for our daughter to be born. He hoped she looked exactly like me, his African-American wife.  However, deep in the back of my mind, I hoped that she looked Indian.
Why do you ask?
No, not so that she would have "good hair?"   Good hair meaning that it wouldn't be kinky, textured, or African-American hair like mine.  No, all hair is good hair if it taken care of regardless of texture.  It wasn't even so that she would have a lighter complexion.  My Mom and sister have lighter complexions than I do.
What was it then?
Instead, it was because we had been through so much turmoil in our intercultural/interracial relationship (find out more on this in our new book on this, The Art of Interracial Dating. I'm Dating, Indian. Now, what?).   I wanted our child to destroy all preconceived and racist notions about race, genetics, and mixed-raced kids.  I secretly thought in the words of Taye Diggs, "she could be a chameleon who belongs nowhere and everywhere at the same time."   Additionally, that perhaps if our daughter looked Indian and not Black that she would have acceptance within her own Indian family and community that I could never truly have.
An acceptance/inclusion in the Indian community that the Almost Indian wife, Madh Mama, and others in Indian intercultural relationships akin to us discuss and understand all too well.  Not that mountains had not been moved in my relationship with my in-laws and my husband's extended family.  They had and have.  Yet, when you have been repeatedly called out your name and know what it feels like to be treated as a second class citizen/not a human being because of the color of your skin it is something you think about.
Thus, when our daughter was born I glanced over at her and saw that her skin tone was not like mine.  She was much fairer in complexion. For the most part, in the black community, we gauge what color our child will be/become by the color of their ears. Our daughter's ears were also fair in complexion.  Furthermore, she didn't look like me at all. She looked like her father and had a Eurocentric appearance to her hair (straight with a slight wave and silky).  The hospital immediately identified her as Asian-American although I had circled African-American as my race and wrote in the words human.    Startled, it was then that I thought about what about me? I know I hoped for her to look Indian because maybe it would give her a greater acceptance among her paternal family members but I did not want to be excluded as her African-American mother.  After the shock had worn off and  I promised myself our family was not going to be a remake of the movie the"Imitation of Life".   My husband finished his chuckles about the matter and told the hospital staff that she is Biracial.
Acceptance
Our Daughter Meets Her Grandparents For The First Time
When our daughter's Indian grandparents saw her for the first time they were bewildered that she did not look like me. I think that there was an expectation that just because I'm African-American that our biracial child would have predominately African-American features.  Their newest grandchild did not.
She Looks Like Your Mom Or Sister Then…
My in-laws then looked on at my African-American Mom, who was helping us with her new granddaughter.  My Mom has a complexion that is lighter than my own but not as light a hue as our daughter's.   They then asserted, in somewhat of a eureka manner, " she will look like your mom then or maybe your sister."  My sister is also fairer in complexion than me.  I don't think so, my mom and I responded in unison.  My Mom added on,  "she doesn't look like me or Nikita's sister as an infant." " I see, a little bit of Nikita in her eyes but she looks like your son."  All the more confused, my in-laws bellowed, "OH!" It was at that moment that I actually caught them studying our daughter's face more and my husband proudly acclaimed that, "I make a beautiful girl, huh?"
My mother-in-law and father-in-law swiftly remarked,  "I can't believe it!"  They pulled out pictures of my husband from his childhood albums and he continuously pointed out similarities between our daughter and him in: complexion, facial features, etc.   His parents shortly replied, "yep, you are right, she does look like you!"
***This is not an article about colorism or light skin vs dark skin. It is an article to highlight overcoming cultural discrimination and expectations.
SHARE and/or POST A COMMENT BELOW.