A Time For Love
About Us
Our names are Charis and Mahesh. Charis is Caucasian-American, and she was born and raised in the love farmlands and horses on the East Coast in Pennsylvania, USA. Mahesh is Indian, and he was born and raised in different parts of India. We go by the moniker I Am Naidu on Facebook, Instagram, Youtube, and TikTok.
How We Met
We met at a friend's party in DC while out celebrating our graduation. Charis told Mahesh that she was graduating from her University that coming week, and they got to talking more about his travels and cricket. Charis liked that Mahesh was into sports so much and told him about her sport of vaulting (gymnastics on horseback).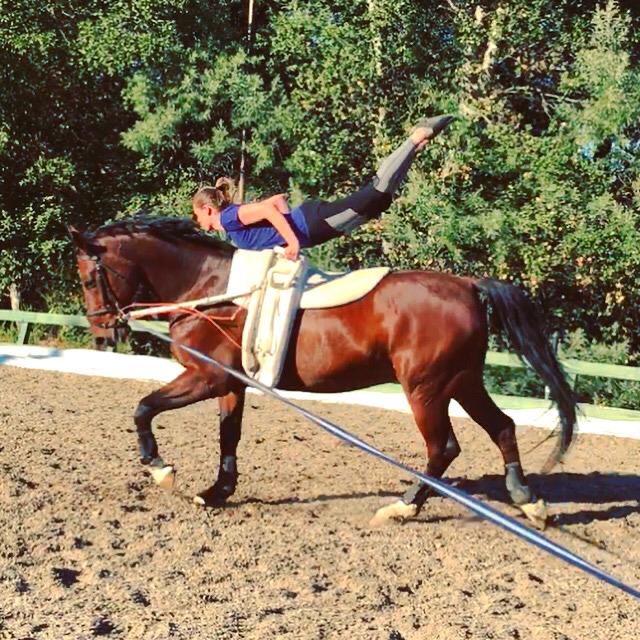 How Did You Know You Were Meant To Be Together
We enjoyed each other's company, culture, and interests. We were curious about each other's sports (vaulting and cricket). Also, we both loved traveling and seeing new places. What made it even better was that Charis loved and owned horses. Mahesh was really into the idea of horses and horseback riding since three generations of his maternal family has also been into professional horse racing in India.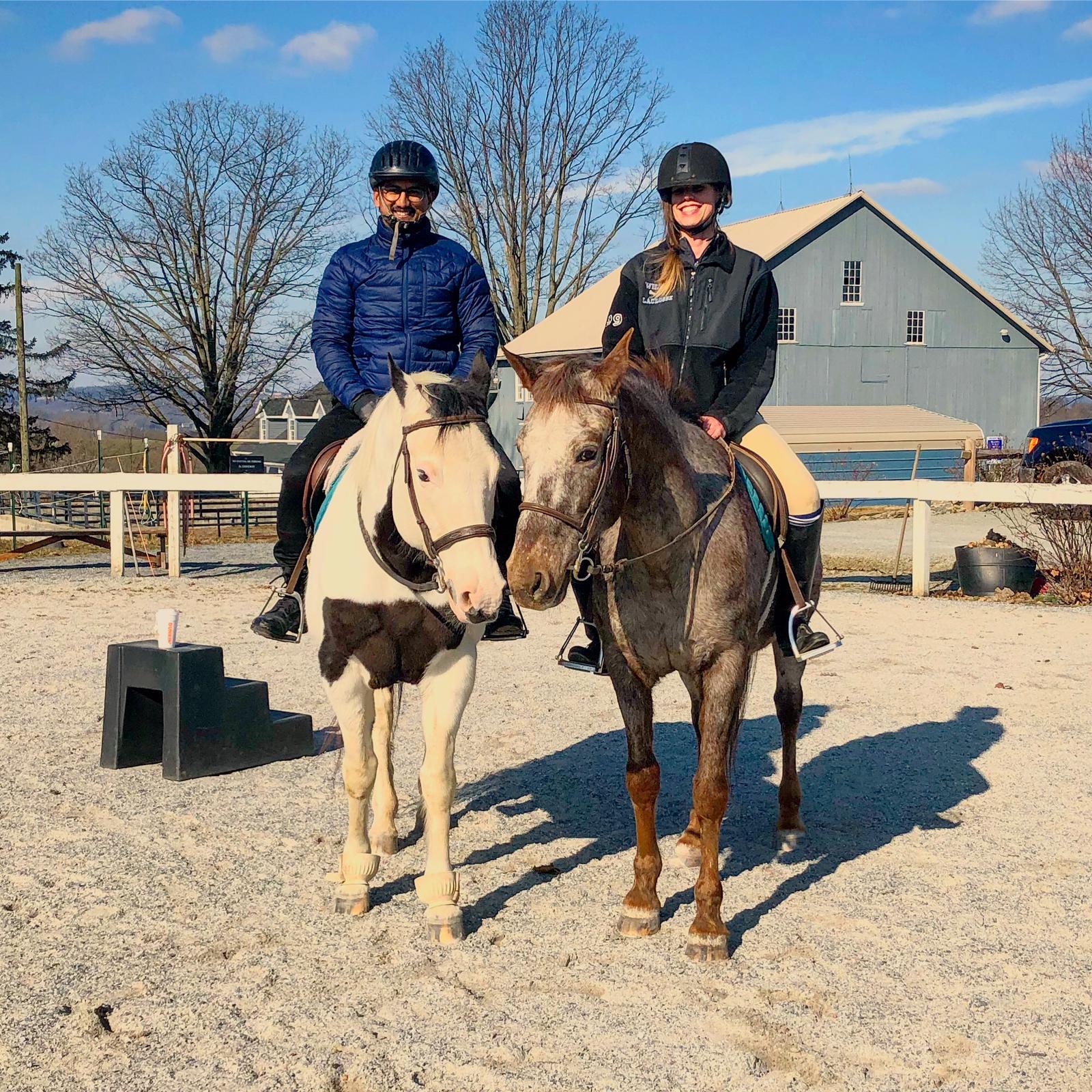 How Long Have You Been Together
We have been together for about three years now and are newlyweds.
How Was Meeting Charis's Parents For The First Time
Mahesh met Charis's parents for the first time after a few months of dating (we were in a relationship by then). Her parents were okay with the idea of her relationship with him. Her parents did not question her decisions growing up, and they took a liking to him. And before they wed, Mahesh met all of Charis's aunts and uncles on her father's side that lived in the area, and they all loved him!  
How Was Meeting Mahesh's Parents For The First Time
Charis met Mahesh's mother for the first time a few days before he proposed. His mother welcomed her with open arms into the family. They will be meeting the rest of the family on their travels to India later this year, where they plan to get married again as per India customs.
Always have help planning the wedding, doing it from the other side of the country is not easy and the same goes for planning a wedding in another country as well. We had our Christian wedding reception in July 2019, and we will be having our Indian five-day wedding in December 2019- January 2020. All this is being managed by our friends and family in Pennsylvania and India, while we are currently living in California.  
What Obstacles Have You Encountered For Being In An Interracial/Intercultural Marriage & How Are You Overcoming Them
Well, most of the time, we have noticed people staring at us because we are an interracial couple. Mahesh became aware of the glances when we started dating. Frankly, we don't care what other people think of us as an interracial couple; we laugh at the responses we get from people. To us, love is love, and it's colorblind.
Our Top Tips To An Interracial/Intercultural Marriage
Respect each other's cultures and upbringing. 

Take time to understand each other's differences. 

Talk about your differences and try to compromise on things that you can. Communication is key. Don't assume your spouse would understand things without sharing that with them. 

Be open to hearing and changing things where needed is essential, and having this flexibility is the key to a great interracial marriage. 

What Do You Love About Being In An Interracial/Intercultural Marriage
Charis loves the cultural richness that comes with marrying into Indian culture. Not only has she learned to cook tasty Indian dishes, but the clothing is also amazing. Though most of all, marrying Mahesh doesn't mean she married just him, she got a new family with their marriage. 
Mahesh loved the Christian wedding and was excited for every part of the celebration, including the dancing, receptions, decorations, planning, etc. He also loves American dishes like green bean casserole that Charis makes. It's the best of both worlds.
What Are You Still Learning From Being In An Interracial/Intercultural Marriage
Things take time, communicate as much as possible. Learning a new language takes time. Additionally, Charis had to learn not to call Mahesh's relatives by their name because that isn't acceptable in the Indian culture. Furthermore, Indian families are very tightly knit. Family members like to know and share minute-to-minute details about their daily lives. This way, they can tackle problems and find solutions together, which helps better than dealing with them by yourself.
Anything Else You Want To Add To Help Others 
Just remember differences can be worked out no matter where the person is from. You are a team and need to work together for you both to succeed. Be willing to give that extra attention to sort out any little differences that creep in from time to time.  Last but not least, always love and respect each other's cultures and beliefs.
Find and connect with them on Youtube: https://www.youtube.com/channel/UCvnbg1sGhFC1PZYUI5d3tUQ , Instagram: https://www.instagram.com/i_am_naidu_007/?igshid=z4ll4zbceman, Facebook: https://www.facebook.com/pages/category/Personal-Blog/I-Am-Naidu-2236471299805010/ Website: https://iamnaidu.wixsite.com/wanderlustnaidu.
Thanks, Charis and Mahesh for sharing your endearing love story with us! What did you think of their love story? Congratulations on your first wedding ceremony, we can't wait to see pictures of your Indian wedding in December!  Want to share your story/voice? Write us at [email protected].
This post contains affiliate links which support the operation of this blog!
Pin this post for later, here! Are you following us at Growing Up Gupta, yet?  Find us on Instagram and Pinterest @growingupguptas and on Facebook @growingupguptablog.com, and Twitter @growingupgupta.  Check out our new Amazon store here!