The Day We Met
Interracial And Intercultural Marriage: South Asian Woman And African American Man
About
Meet Sneha and Michael! Sneha is South Asian, and her husband, Michael, is African American. They were both born (at the same hospital four years apart) and raised in the San Jose, California Bay Area.
How They Met
They met through a mutual friend. Their friend called Sneha and told her that "there is a guy she wants her to meet.' He is really nice." And then their friend contacted Michael over instant messenger and told him that there is a girl that he has to meet.  Knowing their friend, Michael asked, "what's the catch?" And that is when he found out that she was 17-years-old (Michael was 20 at the time). Hence, Michael hesitantly said, "okay, you can give her my number." After Sneha got Michael's phone number, she gave him a call. Michael picked up the phone while he was out with his cousin. So he politely asked her if he could call her back. She told him, yes, and he called her later on that evening, and they talked the entire night. Michael usually hates being on the phone, but there was something about Sneha.
Unexpectedly, the next day, their mutual friend called both of them for a casual hang out. Neither one of them was ready to meet each other, but they both accepted. During the meetup, they both watched their friends play basketball. They were reluctant to look at each other because they were both shy, but they agreed to hang out again on their own. And once they decided to see each other again a few days later, they never stopped.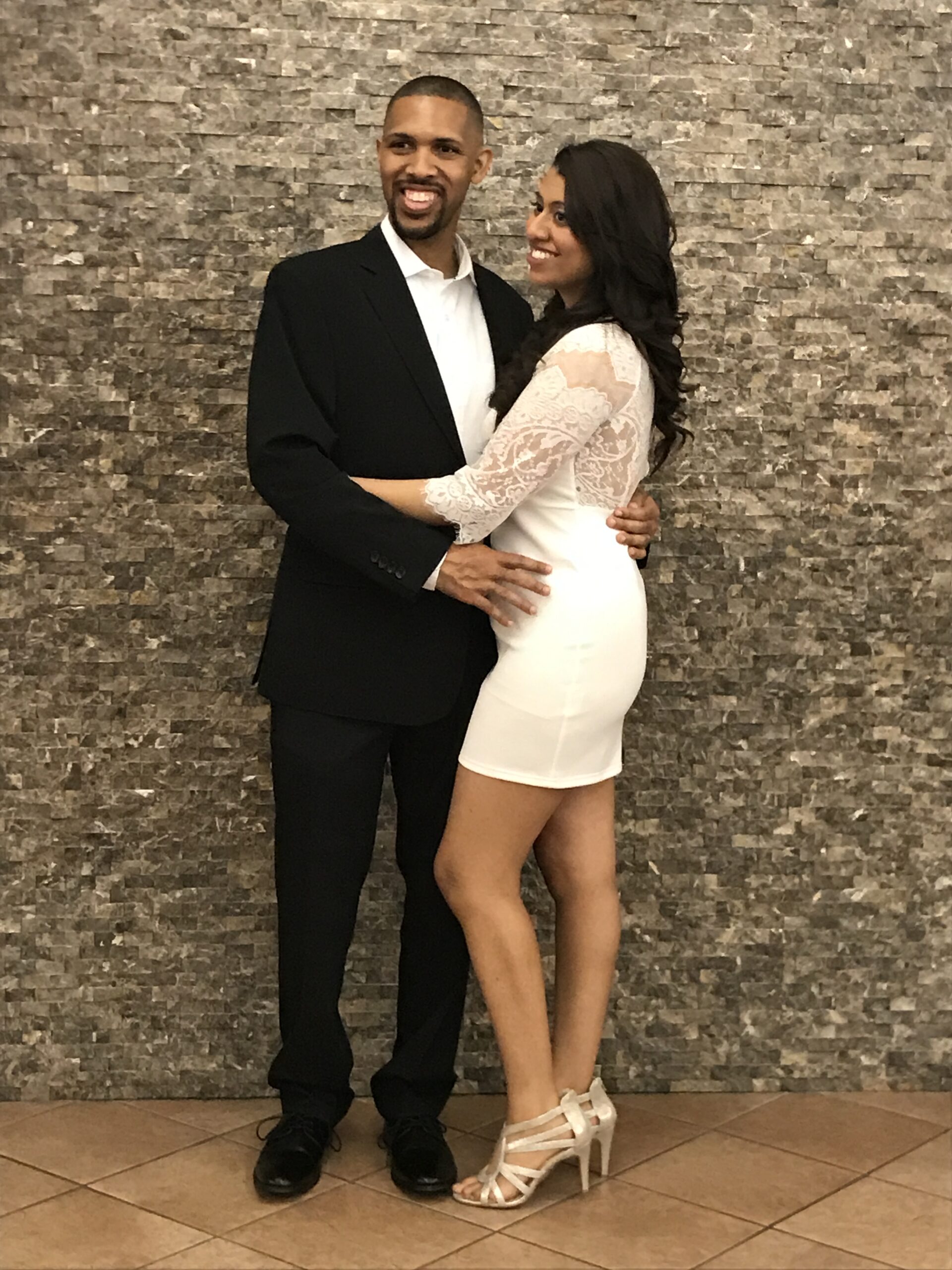 How Long Have They Been Together
They have been together for eleven years,( since July 22, 2009), and married for three years (since July 28, 2017).
How Was Meeting Michael's Parents For The First Time
Meeting Michael's parents was nerve-racking for Sneha. Michael is an only child, therefore to ensure he was in good hands, they grilled her on everything, from religion to school, to life goals.
How Was Meeting Sneha's Parents For The First Time
Meeting Sneha's parents wasn't too bad for Michael. During their initial meeting, Michael let her parents know that he was an open book and that he would never do anything to hurt their daughter.
How Did They Build A Relationship With Each Other's Parents
It has taken some time for them to build a relationship with each other's parents.  Nonetheless, through consistency, attending family gatherings, and spending time with their respective family and friends, they have built an indestructible trust.
What Obstacles Have They Encountered For Being In An Interracial And Intercultural Relationship
Sneha and Michael had to dismantle the stereotypes that are associated with their respective cultures. Additionally, they had to substantiate their love to their families. Michael found that South Asians can be a very unwelcoming group. Often not wanting to accept outsiders. Culturally speaking, dating and marrying a person who is African or African Americans is taboo.
Similarly, Sneha found that Michael's family was very protective and close-knit. As an African American family, they did not welcome outsiders into their family unless they affirmed that they would be suitable for the family. Thus, since Michael is an only child, and beloved by his family, Sneha had to prove that her loyalty and intentions were pure of heart.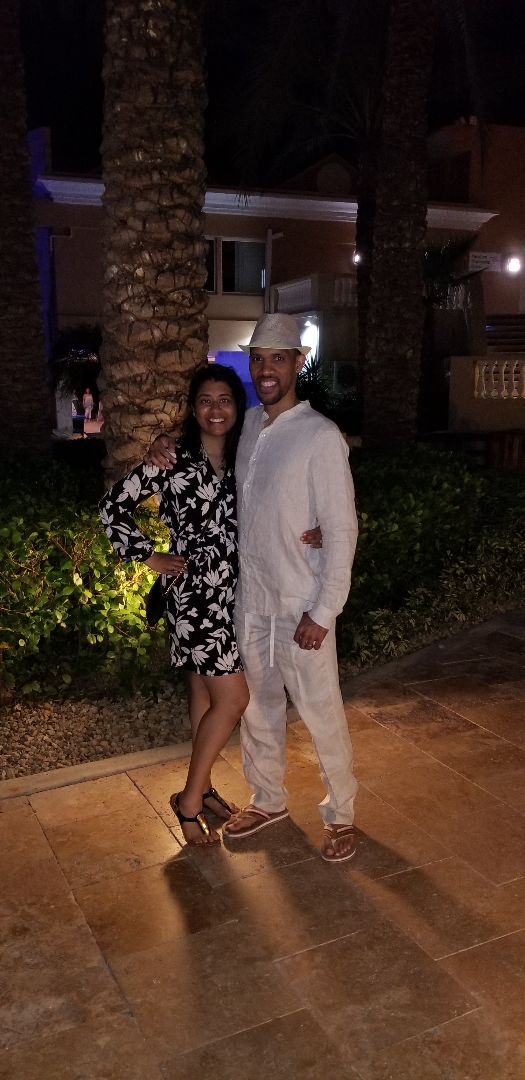 How They Overcame The Family Obstacles
Sneha spent a lot of time with Michael's family to show them how welcoming and warm-hearted she is. She also attended family gatherings, holiday parties, birthdays, and other festivities to break bread with his family. Over time Sneha learned to love and appreciate his family, culture, food, etc. And if something was important to Michael's family, it was important to her.
Likewise, Michael had to work hard to show Sneha's family that he is a good man who would look out for Sneha's well-being. Thereby, he spent as much time with her family as he could to show how much he loved and appreciated her culture as well. Moreover, Michael learned to understand Sneha's family language and cuisine with ease so that he never feels out of place.
Wedding Tips They Wish They Knew Beforehand
They suggest that you and your partner should discuss everything beforehand and share it with your family as a united front.  This should ensure that there is less family drama. Also remember, at the end of the day it is "your" big day.
Top Tips To An Interracial And Intercultural Relationship
Be open to the things you do not understand.
Learn to accept the things you cannot change about your partner's family and make sure you discuss the significant issues of: marriage, kids, family celebrations, and dreams before getting married. It saves everyone from a lot of grief and discomfort later on down the road.
Don't be afraid to have hard conversations.
Always be calm.
At all times, try to put yourself in your partner's shoes.
Remember to laugh and breathe because nothing lasts forever.
You are both on a journey together.
What They Love About Being In An Interracial And Intercultural Marriage
They love how diverse and colorful it makes their family and world.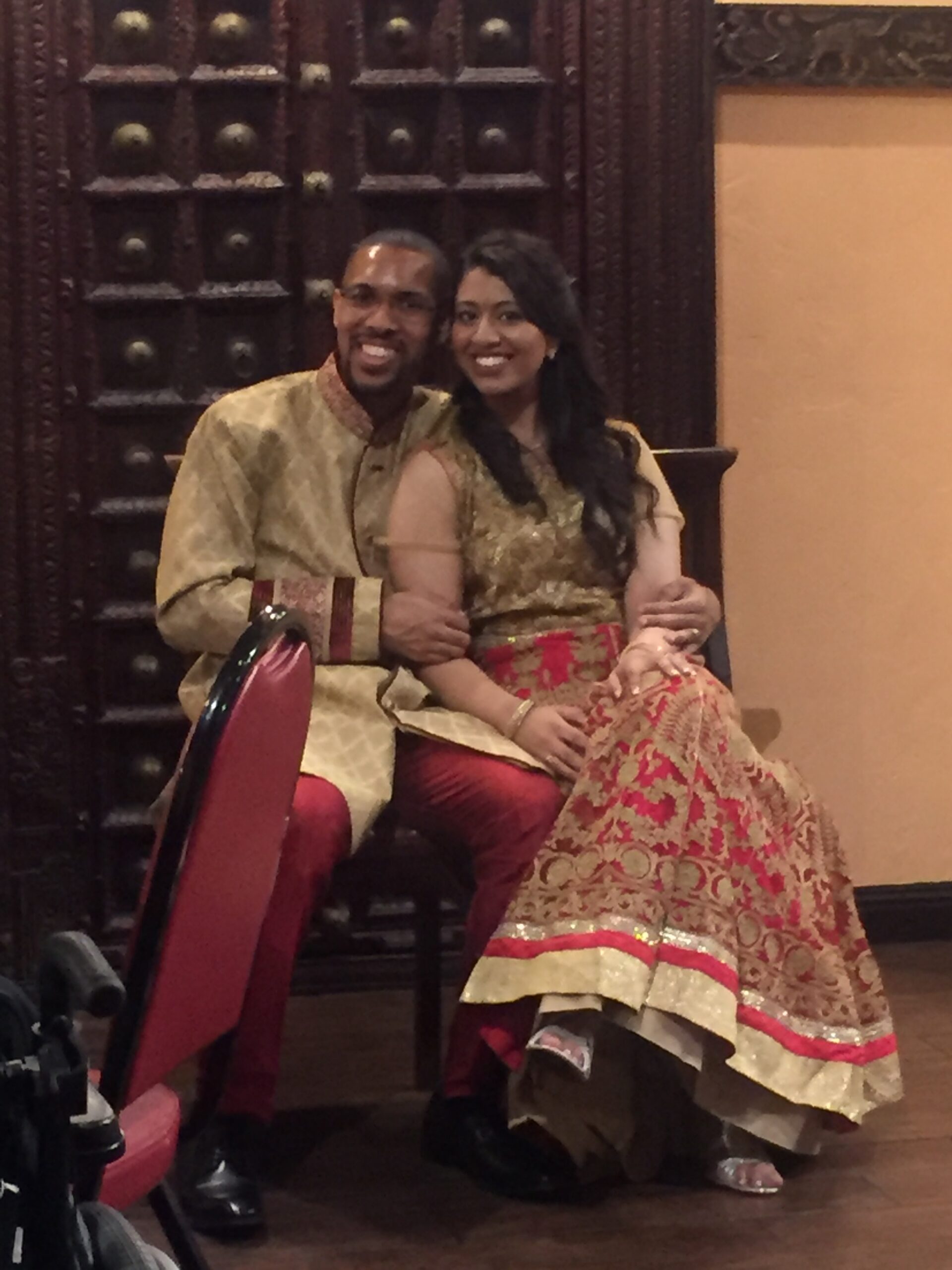 What They Are Still Learning As A Couple
They are still learning the importance of living life on their own terms. There are times when they are given a particular situation, and they both go back to their vault of experience growing up and want to tackle it as they have seen their families do it. However, they stop themselves, discuss their options, and create their hybrid version of how to handle it.
What Else They Want Others To Know
Find happiness in the small things.
Never forget to laugh or smile with each other.
Enjoy each other's company because it can help you get through the toughest of situations.
Thank you Michael and Sneha for sharing your charming and meaningful love story with us! What did you think about their love journey?
Are you following us at www.growingupgupta.com yet? Find us on Instagram and Pinterest @growingupguptas and on Twitter @growingupgupta, Facebook @growingupguptablog.
Pin this post for later here!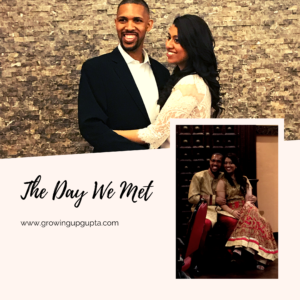 This post contains affiliate links that support the operation of this blog!