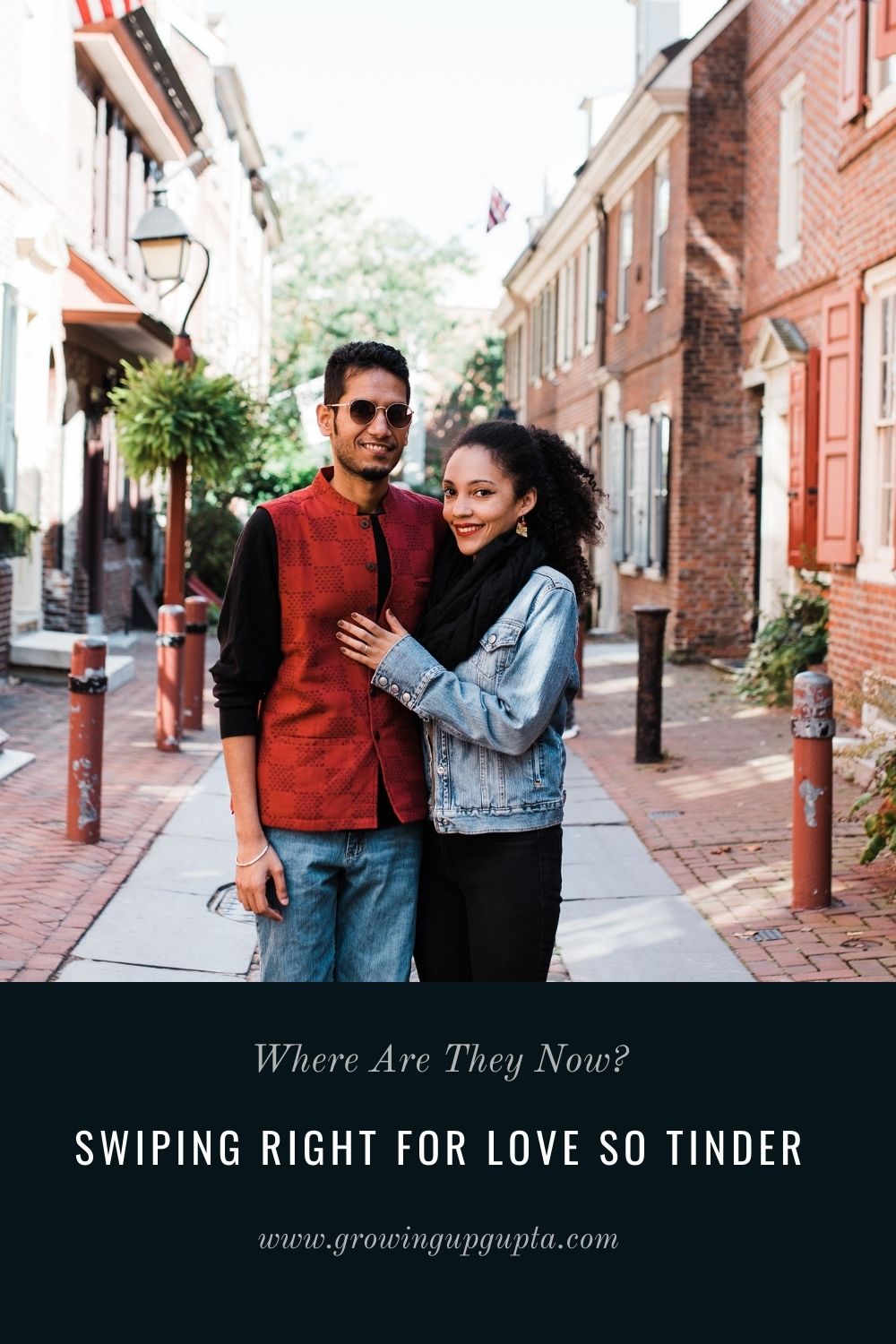 Where Are They Now
Swiping Right For Love So Tinder
In May of 2019, I introduced you to Simone and her husband, Debmalya.  Simone is African-American and Caucasian, and Debmalya is Bengali. In 2016, Simone visited her cousin in upstate New York, 3 hours from New Hampshire, where she lived. Debmalya was living in the same town, studying for his Ph.D. A few years prior, he had come to the USA  for his master's degree. And so, while Simone was waiting for the other girls to get ready to go out for drinks and dancing, she decided to go on Tinder.
Simone did not know why she went on Tinder because she was leaving the following day and presumed that she would not return for a long time. Yet, in an instance, Debmalya and Simone swiped right, and he ended up coming down to one of the bars that Simone was at with her cousin. They would continue to see each other on the weekends and take vacations for a year before deciding to live together and to wed in 2017.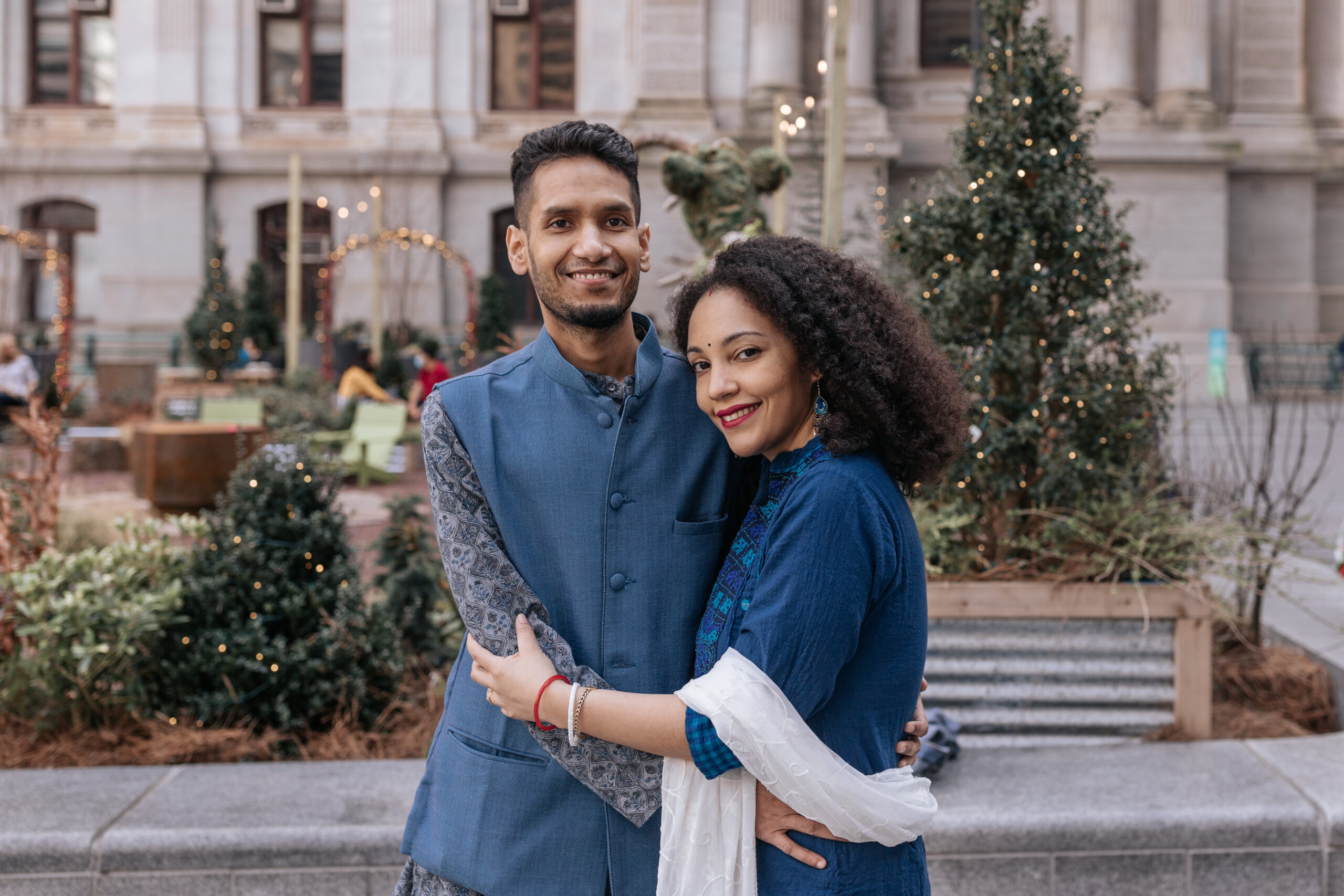 Moving, Buying A House, And Welcoming Meesha
Since 2019, Simone and Debmalya have moved to Delaware. They were fortunate to welcome Simone's parents while hosting Debmalya's mom and sister from India in their current apartment. Furthermore, Simone and Debmalya have been blessed with the addition of a little furry baby in the form of Meesha, their 2-year-old cat.
Given the state of the world, 2020 had not been easy for them, but they made it through by being more attentive to each other's needs and wants and communicating more clearly. Simone and Debmalya also recently bought a new house and are in the process of moving there. They hope and plan for a near future where family and friends can visit and spend time in close quarters. Lastly, as hard as the present pandemic has been on them, their family and friends, and the world, they are happy to be safe and healthy and ready to move forward.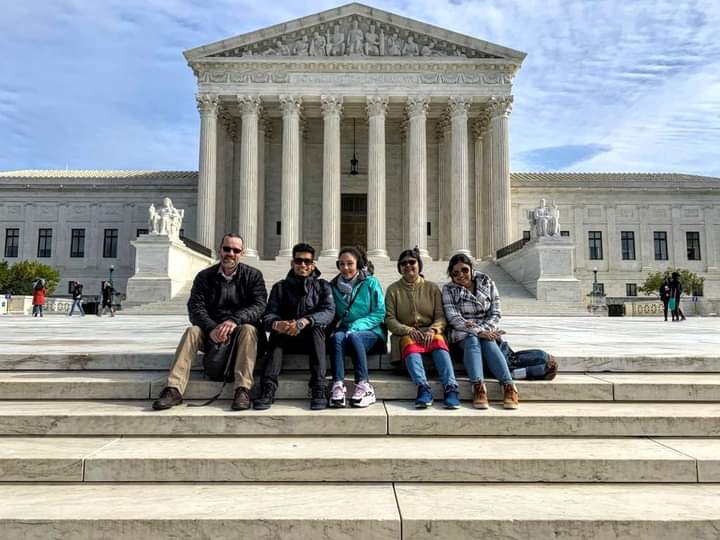 Find Simone and Debmalya on Instagram.  Read their original love story from 2019 here!
Pin this post for later here!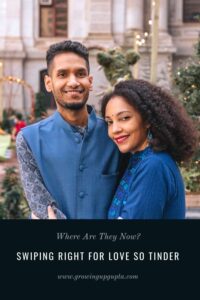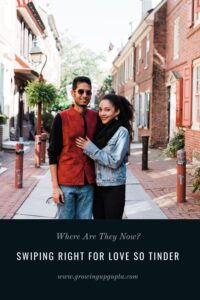 Find us on Instagram and Pinterest @growingupguptas, on Twitter @growingupgupta, and Facebook @growingupguptablog.
Check out and shop for multicultural home goods and I love masala me products!!!
***This post contains affiliate links which support the operation of this blog.