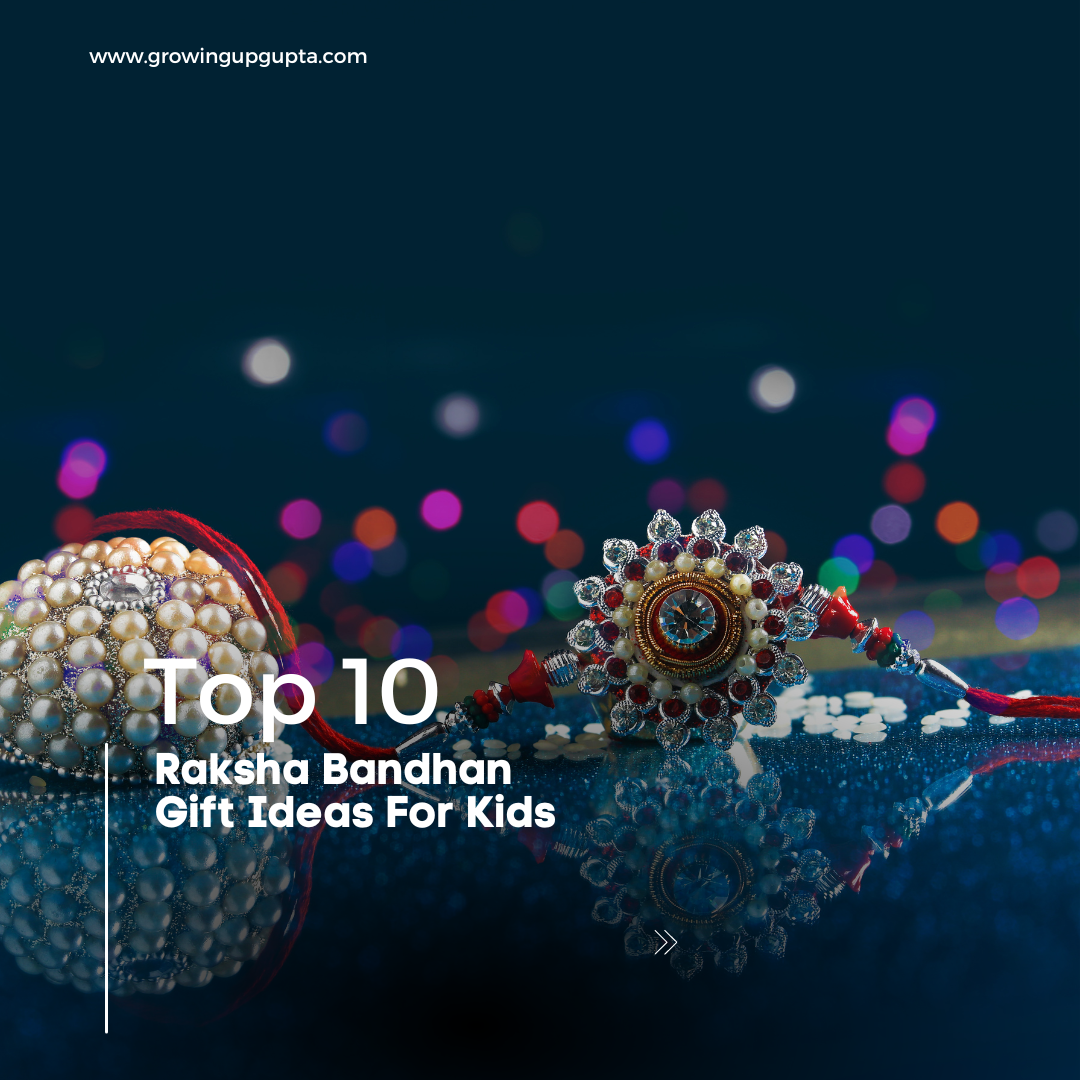 Raksha Bandhan is an Indian festival that celebrates the bond between brothers and sisters. The name "Raksha Bandhan" means "bond of protection." On this day, sisters tie a protective thread called a "Rakhi" around their brothers' wrists, symbolizing their love and the brother's promise to protect and care for his sister. In turn, brothers shower their sisters with gifts. Raksha Bandhan is an auspicious festival that is intended not only to commemorate and strengthen the sibling relationship but also to showcase the importance of family.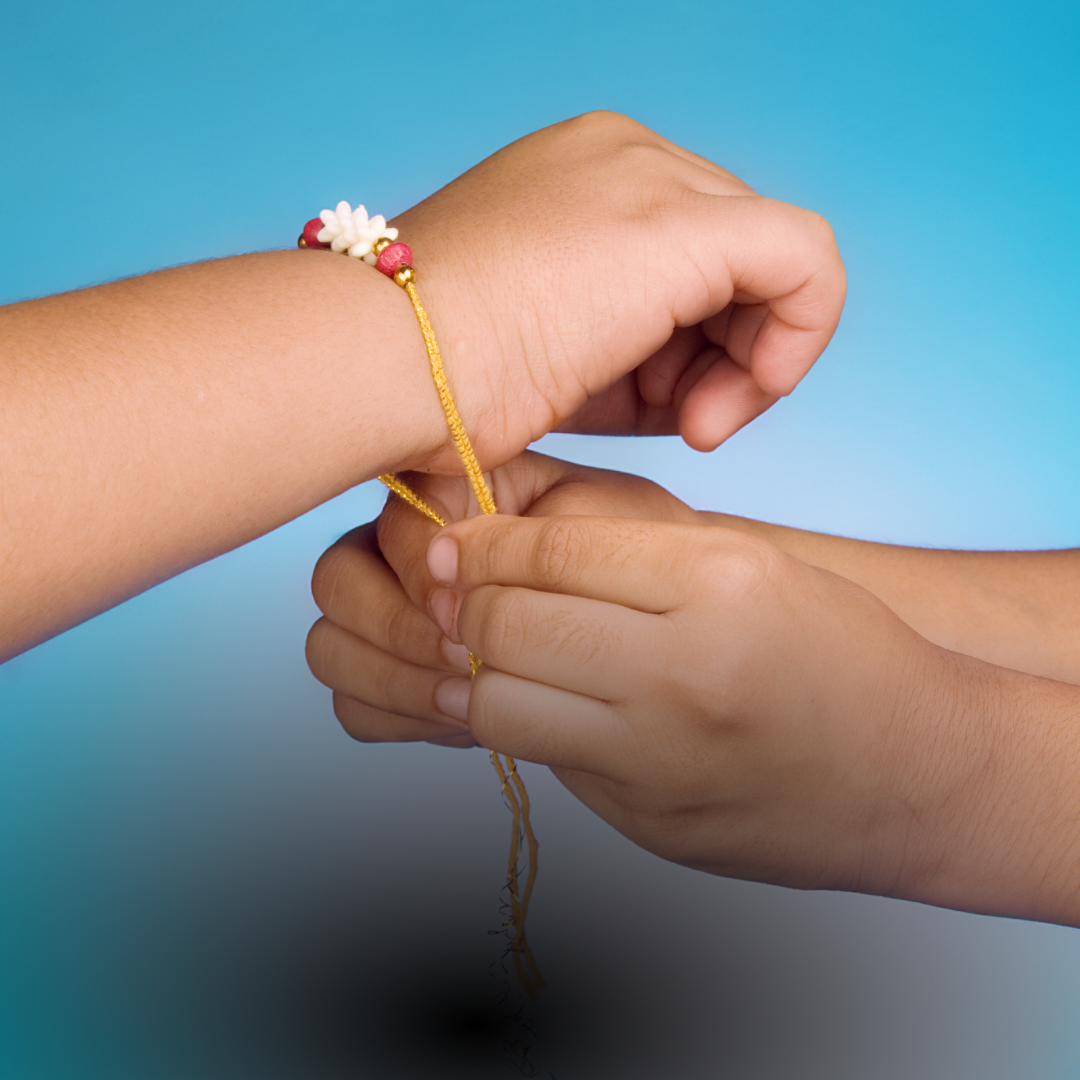 Top Ten Raksha Bandhan Gifts Ideas For Kids
If you are still fretting over gifts for Raksha Bandhan, here is a list of ten top gift ideas for kids.
1.
Toys And Educational Learning Kits
Toys and educational learning kits promote cognitive development, strengthen problem-solving skills, stimulate creativity, and encourage hands-on learning. Choose fun, engaging, and age-appropriate toys and educational learning kits.  Some excellent educational kits can be found at, Tokabox, Little Passports, Becauseofthemwecan, and Inkidzco.
Candy/Indian sweets are beloved by most kids.  Some popular options for candy gifts include traditional Indian sweets (Burfi, Gulab Jamun, Ladoo, etc.), gummy bears, lollipops, chocolate bars, and sour and fruit-flavored treats. Just make sure to consider any dietary restrictions/allergies and then go ahead and pick their favorite candy, put it in a gift basket, and you are all set.
3. Coloring Books And Craft Supplies
Most kids enjoy coloring and creating new things. Coloring books and craft supplies are not only educational and entertainment resources, but they also amplify fine motor skills, hand-eye coordination, and concentration for kids. Additionally, coloring and craft supplies spark creativity and self-expression.  You can find an assortment of coloring books and craft supplies online or in the store.  Check out our new coloring book we just created for kids below!
4. Clothing
Kids outgrow clothing quickly!  There are some amazing places to get Indian children's clothing online and at your local retail store(s).  Some of our favorite online shops for traditional Indian clothing for kids are Little Muffet, Aarika's Closet, and Amazon.
5. Personalized Gifts
Who doesn't enjoy a personalized gift with their name on it? You can customize items such as name-engraved accessories, t-shirts, personalized storybooks, and more!
6.
Gift Cards
For kids who are picky and have their own taste, go safe and give them a gift card. This, way they can go ahead and buy whatever they want.
7. Board Games
Board games provide for quality and screen-free family time.  They also aid in social interaction and bonding, enhance critical thinking, strategy development, and problem-solving. Board games make a great gift for children of all ages.
8.
Books
Books are impactful statement gifts.  Make sure to select age-appropriate books that reflect the recipient's interests. After doing so, proceed to pack them up to give the gift of knowledge.
Puzzles stimulate children's problem-solving, critical thinking, and spatial reasoning. They also improve hand-eye coordination, fine motor skills, and patience as kids work to fit the pieces together. Puzzles make a delightful present that can be enjoyed alone or as a shared activity with friends and family. Be sure to consider the recipient's interests and age when choosing a puzzle.
10.
Money
If you are completely out of ideas and don't have time to grab one of the gifts above, then grab a beautiful Indian envelope and put some money in it. Money is always a generous and timeless gift idea.
What would you add to this list? Happy Rakhi to those observing!
Pin this post for later here!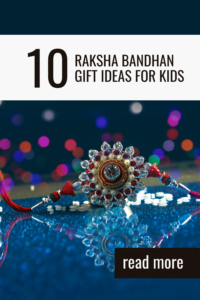 Are you following us at www.growingupgupta.com yet? Find us on Instagram and Pinterest @growingupguptas and on Twitter @growingupgupta, Facebook @growingupguptablog.
This post contains affiliate links that support the operation of this blog!