The Ultimate Tips For Planning A Disney Vacation For Under $2K  
"I instantly thought to myself, who can afford to go to Walt Disney World then…?"
About a month ago, our family headed to the inglorious world of Disney. Our daughter had recently turned the great, big, three years of age. Every day we wonder if she is three or three going on 16?! In any regard, she has an absolute obsession for all things Minnie Mouse and Princess related these days. This trip was intended to be a surprise trip for her in tandem with a work and relaxation trip for my traveling husband. He had a work-related conference in Delray Beach, FL for a couple of days and was on vacation from Wednesday evening through Sunday.
Hence we decided to make a family vacation out of his trip. We live in Charlotte, North Carolina and are approximately 500 miles from Orland, FL, so the decision to drive was a no brainer for us. And if you know anything about our family we are more than accustomed to driving!
My husband took on the task of on doing the upfront digging on costs for our trip. And yes, my jaw dropped when he blurted out that each theme park ticket was over $100 per day/ per person; yes even for a three-year-old. I instantly thought to myself "who the hell can afford to go to Walt Disney World and really enjoy themselves then?" Running some quick math together, my husband, and I calculated that for a family of four heading to Disney with the cost of theme park tickets, hotel/resort lodging, food, airfare and/or gas, and souvenirs easily amounts to over $5,000 for 5 days. Or that's right, $1,000 per day!
Thus for those looking for some tips for planning your vacation to Walt Disney World and saving some money at the same time here are our seven tips.
 7 Tips For How We Enjoyed And Planned Our Disney Vacation For Under $2K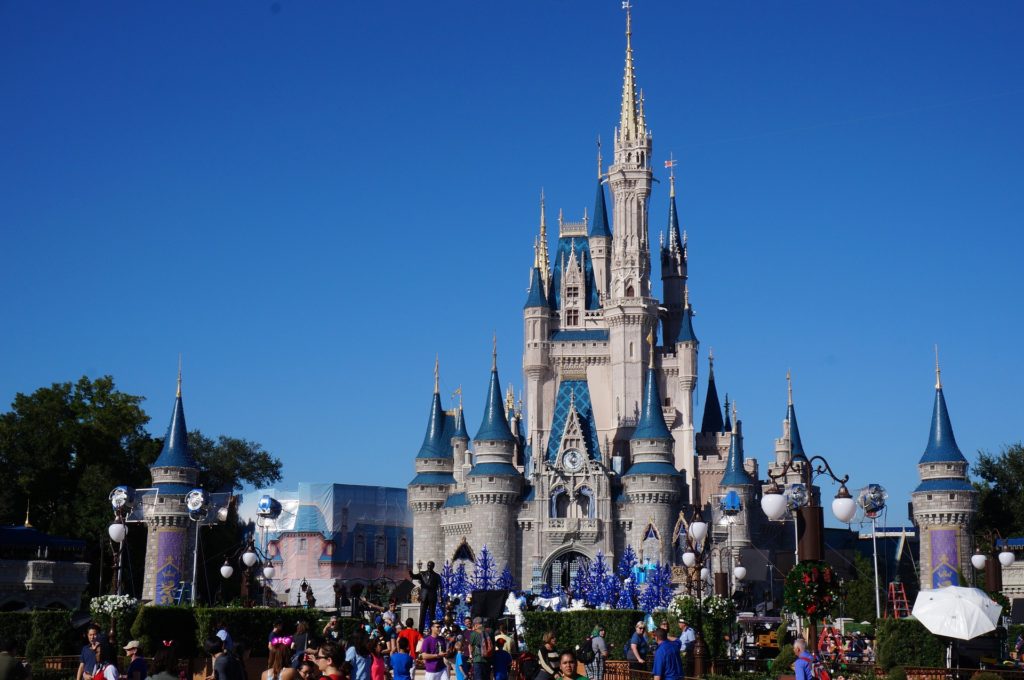 1.) Head to Walt Disney World during their off-peak season, and you will get to see more and do more as a family. Off-peak is September-Jan!
2.) Plan ahead. Download the Walt Disney park app and select your fast pass options as soon as possible. This way you won't have to wait in long and tedious lines to meet with the different Disney characters or go on rides. The fast pass is FREE! You get three free fast pass selections per ticket/per day! During the busy season, you might have to select you fast pass selections months in advance.
3.) Bring your own food for breakfast and/or lunch to the theme park you are visiting and splurge on Dinner. Walt Disney World theme parks allow you to enter with your own food! This was perfect for us because our daughter is a picky eater at times and also the lines for the restaurants and fast food can seem endless! If you decide to splurge on Dinner, there are lots of great options: Princess Castle and Be Our Guest is amazing but make sure to get a reservation well in advance of your trip!
4.) Drive to Walt Disney World if you are up to a road trip. This choice is excellent for most new parents and those that can stomach road trips because it enables you to bring all the much-needed necessities for your child/children.
5.) Select a hotel close to Disney that offers a free shuttle to the different theme parks–this is instant savings on parking and driving to the theme park(s) each day. The cost of parking adds up fast! **** Don't want to wait in line for a hotel shuttle or spend money on parking? Take an uber! It cost us $10 each way and saved a world of time! Yes, Disney has uber parking, pick-up, and drop off but they don't advertise it!
6.) Check with your company/employer on discounts for Walt Disney World theme park tickets. Some employers offer 50%+ off discounts!
7.) If your kid'(s) are under 12, opt to enjoy animal kingdom and magic kingdom. Epcot center is really more focused on adult entertainment!
Have you been to Walt Disney World? What was your experience like? Do you have any other tips for saving while looking to enjoy and relax during you Walt Disney World vacation? Post a comment below! Share/Pin this post! Like our content? Subscribe! Find us on Instagram, Facebook, and Pinterest @growingupguptas and on Twitter @growingupgupta.