Indian Fusion Holiday Recipe Round-Up
It's no secret that the holidays this year will be different than those prior. Many of us are looking for creative ways to add some oomph or uniqueness to make this year special. You can achieve this by spicing things up. Trying new cuisine and mixing in cultural elements can make any dinner an exciting memory. Win over your picky eaters with these selections for incorporating Indian fusion this holiday season.
Bread
Try Naan or roti instead of traditional rolls this year. Naan and roti are moister and heartier than conventional dinner rolls. They are also full of micro-nutrients that you need throughout the day.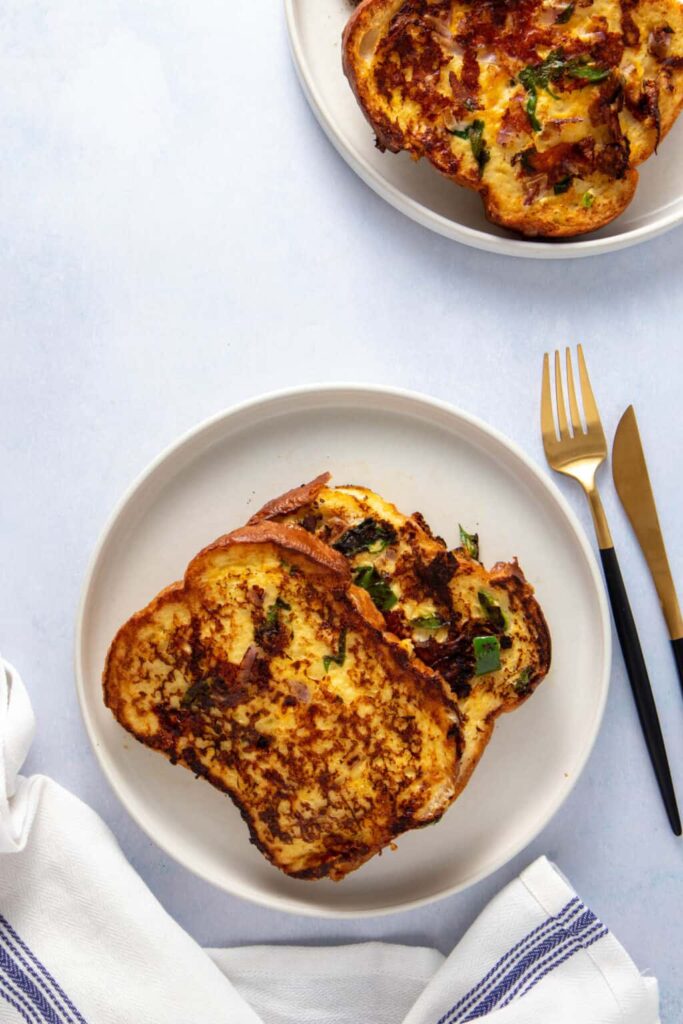 Not a fan of Naan or roti? Or do you want to try something new? Check out Bombay toast. Bombay toast is savory, Indian French (i.e., masala French toast). This recipe has jalapenos, red onions, cilantro, and cheddar cheese!
Link: Savory Bombay Toast (Masala Toast) – Urban Farmie
Chai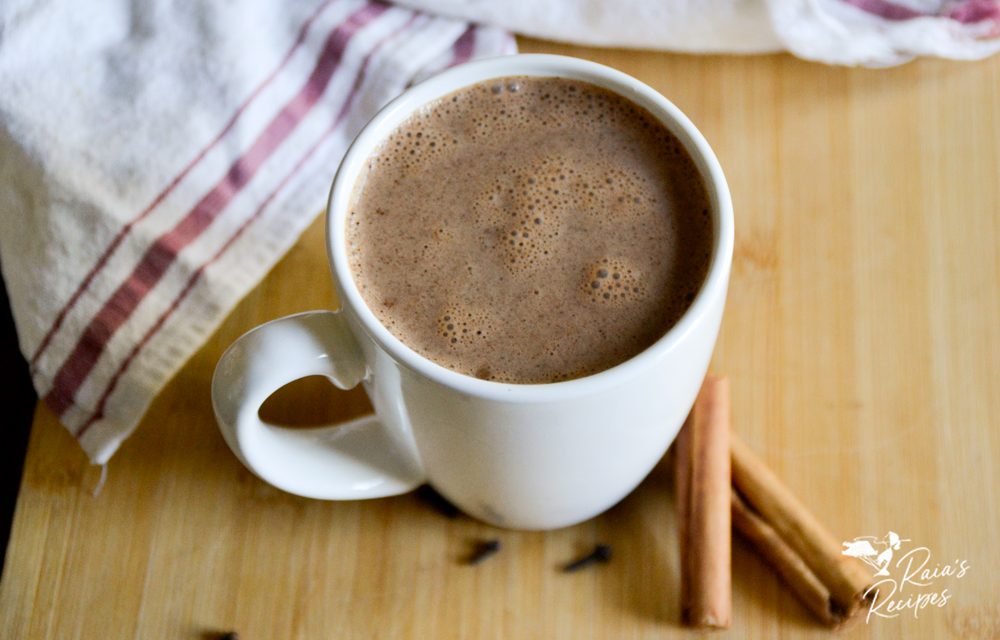 If you love chai, then you must try this hot buttered chai hot chocolate. Creamy and delicious, with just the right amount of spice, this primal and full GAPS-friendly buttered chai hot chocolate is sure to breathe new life into your hot chocolate relationship.
Link: https://raiasrecipes.com/…/buttered-chai-hot-chocolate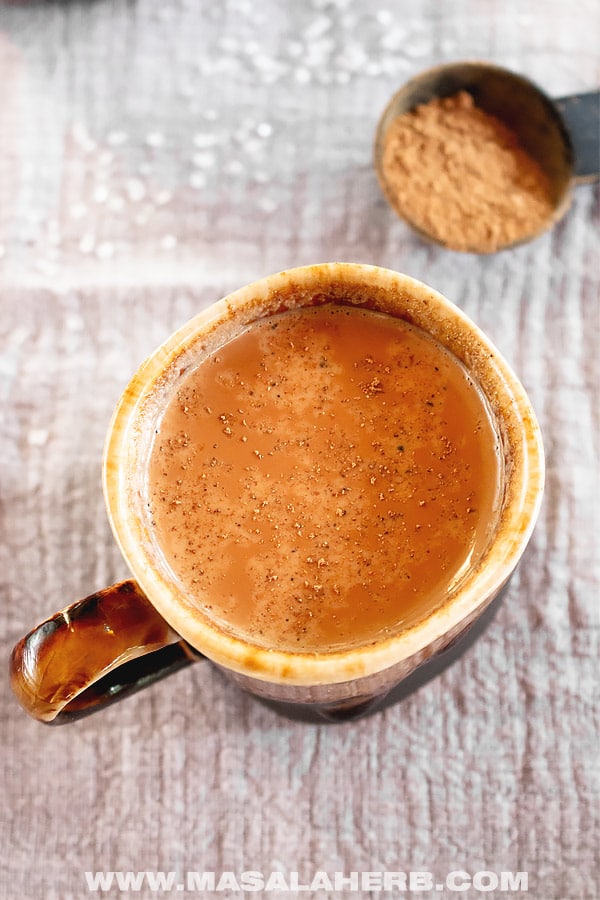 A cup of hot Pumpkin Spice Tea between your hands will warm up your cold bones. Comfort is guaranteed with this 5-minute homemade spiced pumpkin spice chai tea recipe.
Link: Chai Pumpkin Spice Tea Recipe [+Video] ☕ – Masala Herb
Creamy Coconut Hot Chocolate With Coffee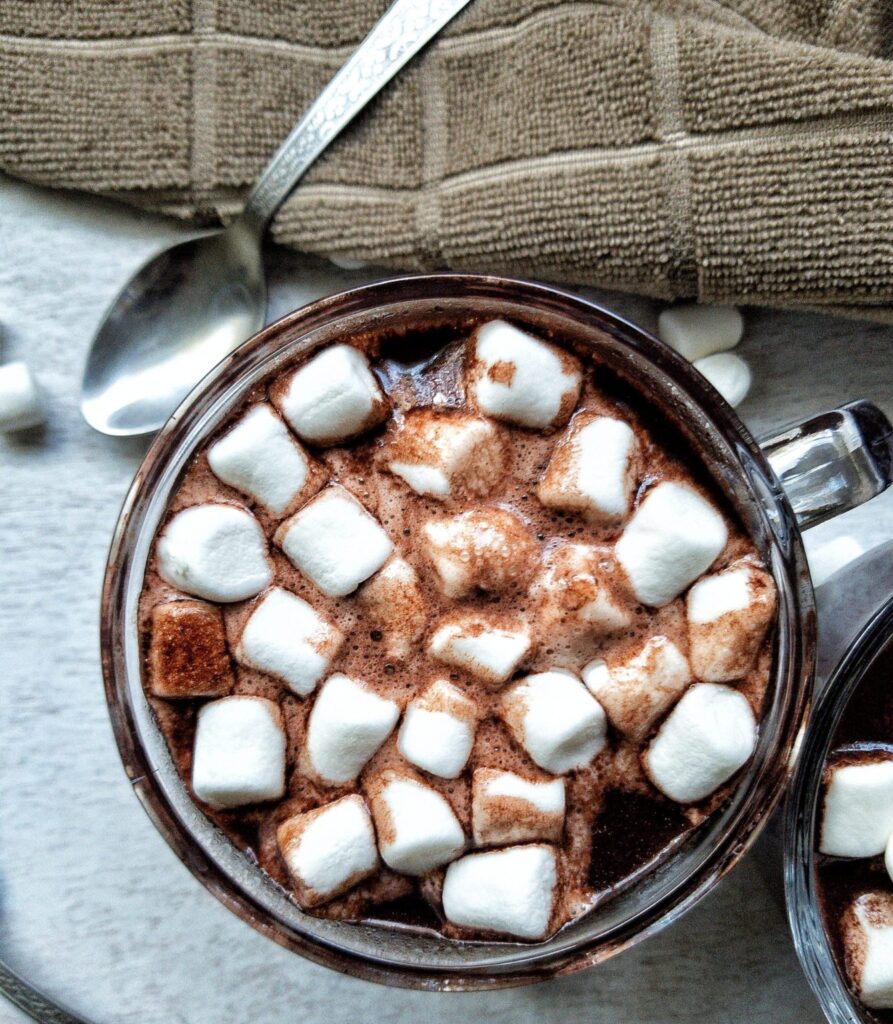 As the temperature settles and cools, it's time to whip out your pantry ingredients to create a creamy coconut hot chocolate with coffee. This recipe is dairy-free, easy, using affordable ingredients.
Link: Creamy Coconut Hot Chocolate With Coffee | Plant Based And Broke
Appetizers (Snacks)
A mixture of crunchy snacks that pairs perfectly with chai or coffee. Yum!
https://www.youtube.com/watch?v=p3fMZtLdg0U
Link to the full video: https://www.youtube.com/watch?v=p3fMZtLdg0U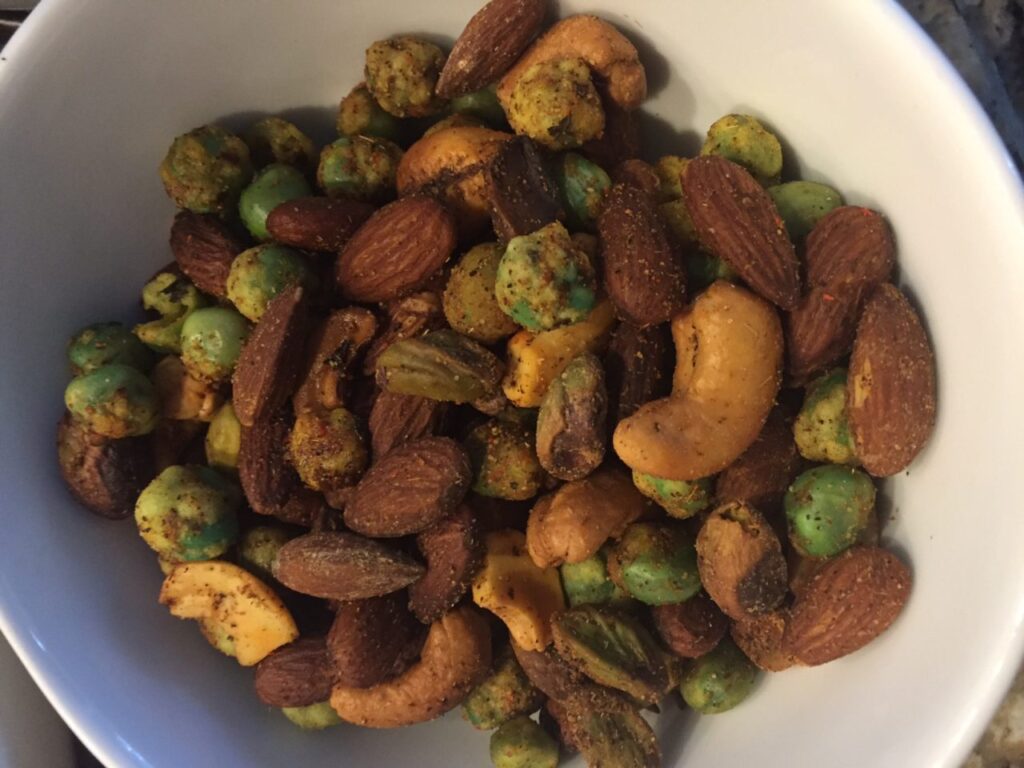 This is a nut mixture infused with Indian spices and also a family favorite.
Link: Masala Trail Mix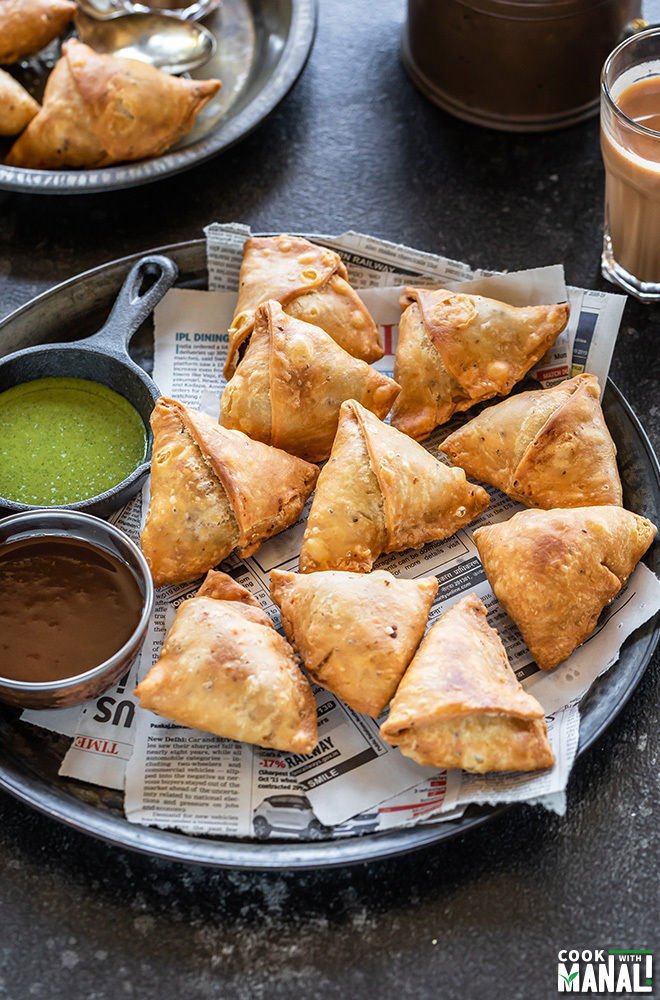 Samosas are one of the most popular Indian foods, and for a good reason. It has a flakey crust, spicy potatoes and is usually filled with other goodies like nuts and meat. This appetizer is also finger-food friendly and therefore can be quickly served at parties. This option is filled with traditional spices and is pretty straightforward since sometimes it can be a little difficult for beginners to make.
Link: Samosa Recipe – How to Make Perfect Samosa – Cook With Manali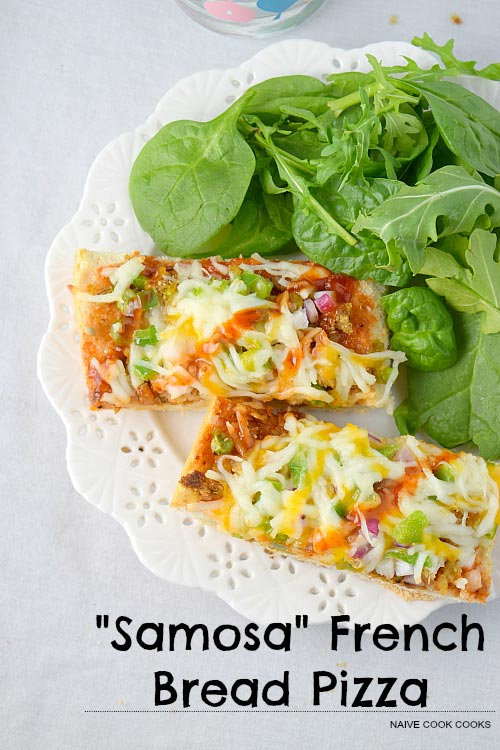 If you love samosas then you need to try this french Bread Samosa Pizza.
Link: French Bread Samosa Pizza | Naive Cook Cooks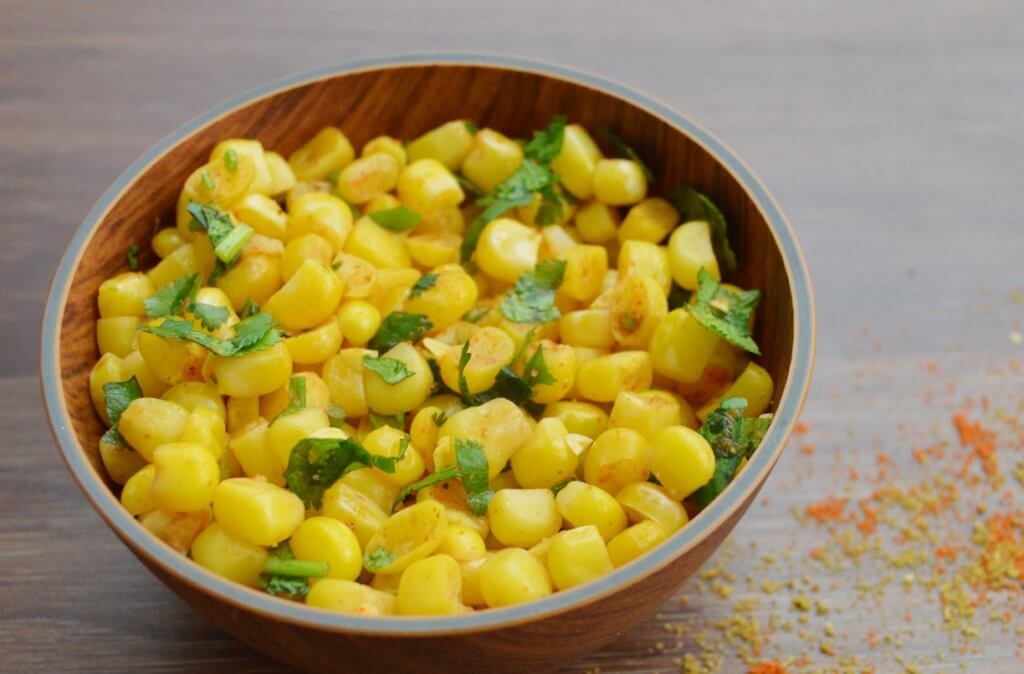 Masala Corn is a spicy and flavourful street-side snack prepared with sweet corn, lemon juice, and a few Indian spices. It is one of the quick and easy dishes to prepare that gets ready in 10 minutes.
Link: Masala Corn (Easy Sweetcorn Recipe + Video) – Flavors Treat (flavourstreat.com)
Best Fusion Entrees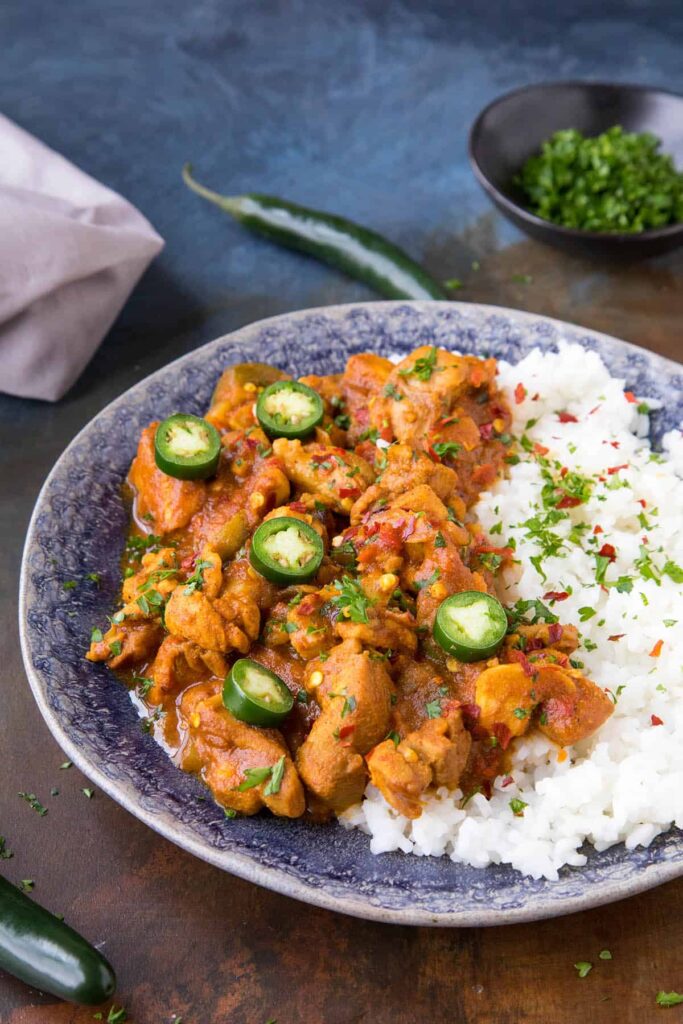 Chicken Vindaloo is a kitchen staple in most Indian households. Pair it with basmati rice, and you have a traditional dish that looks as good as it smells.
Link: Chicken Vindaloo Recipe – Chili Pepper Madness
Indian flavors inspire these spicy lamb Burgers, and they get served with pickled red onion chutney, kachumber salad & raita.
Link: Indian Spicy Lamb Burgers with Red Onion Chutney | Krumpli
Slower Cooker Leftover Turkey Curry
Try this healthy turkey curry using the leftovers from Thanksgiving. Ideal for an easy to prep one-pot dinner and tastes terrific.
Link: Slow Cooker Leftover Turkey Curry | recipe This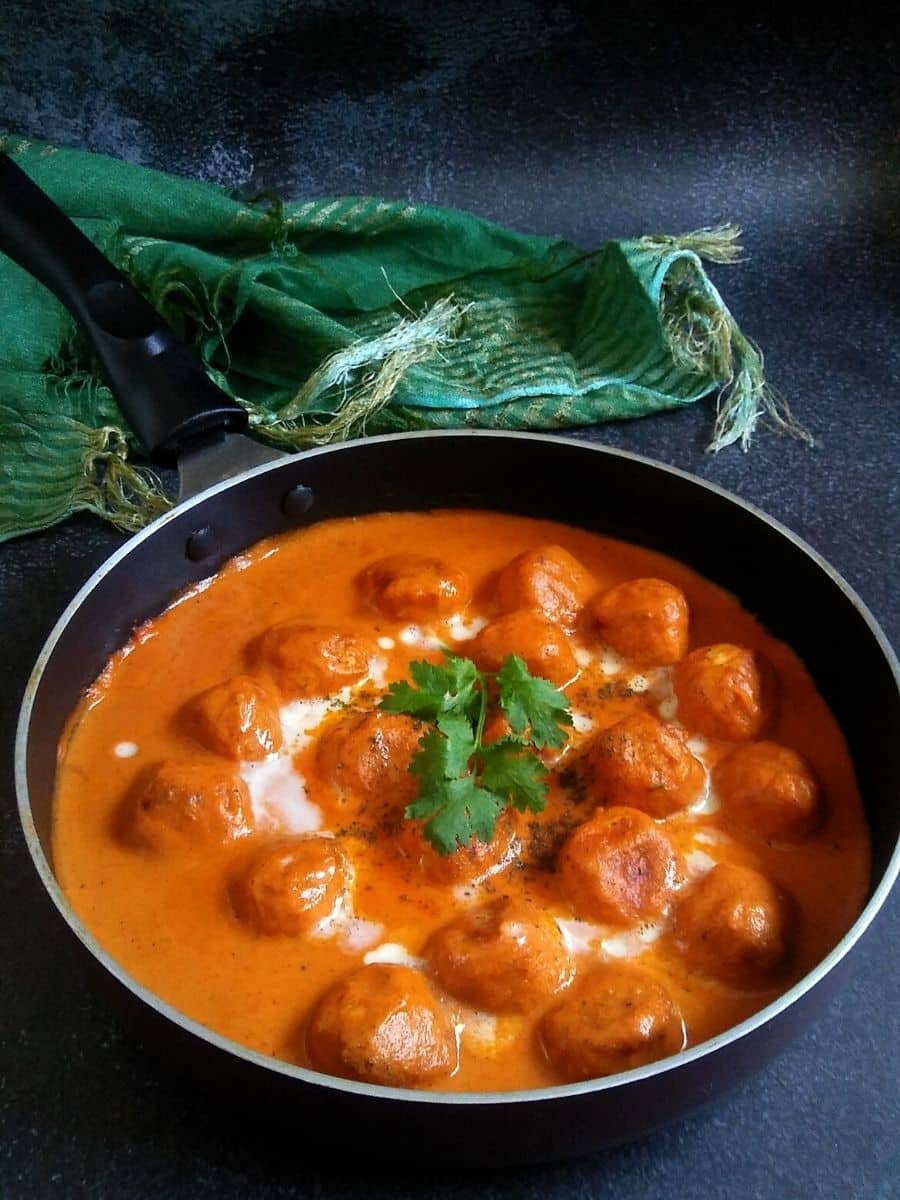 Chicken meatballs are cooked in a creamy, buttery, silky smooth Indian butter sauce/makhani gravy. A creamy, flavor-packed, & super delicious dish that will be a real treat for any occasion.
Link: Butter Chicken Meatballs Recipe – Spoons Of Flavor
Side Dishes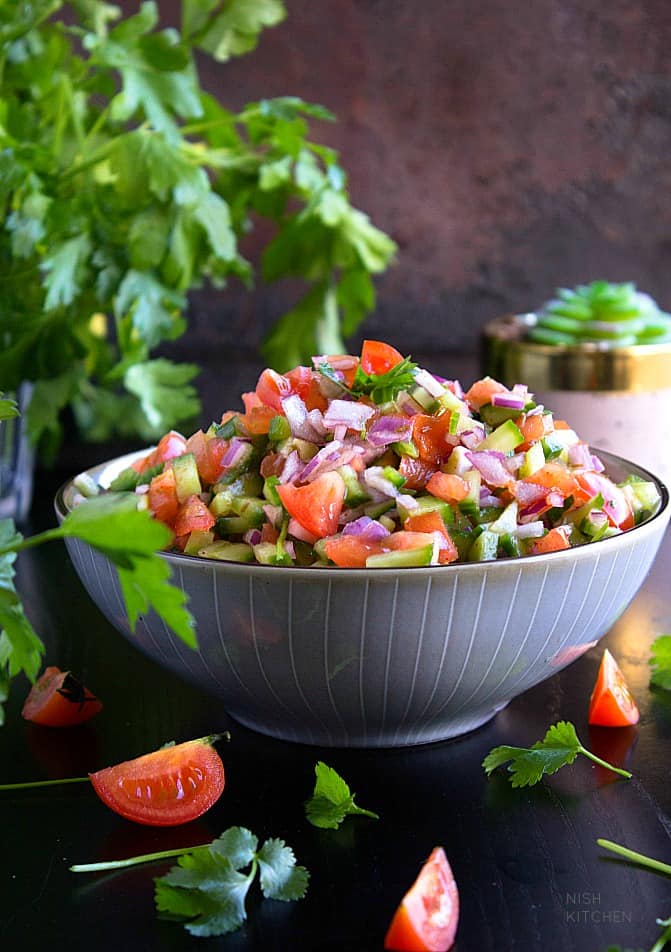 Cucumber (Kachumber) salad is a healthy option for the holidays, usually when calories and carbs overtake the kitchen. This refreshing salad mixes the freshness of cucumber with the traditional Indian spices of cumin and chili powder. A quick tip: to make it more authentic, add more of these spices than you would traditionally use. The dish will taste more lively and fill up the kitchen with a familiar aroma.
Link: Kachumber | Indian Cucumber Salad | Video | Nish Kitchen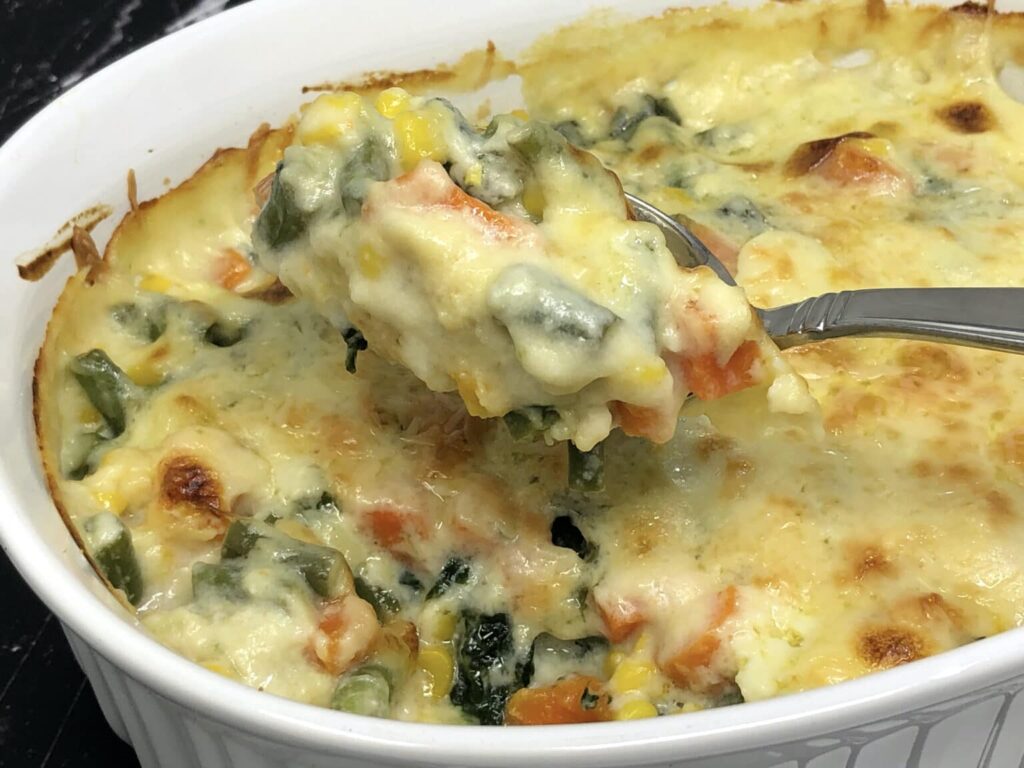 This mixed vegetable casserole is a great idea for any occasion, be it holidays, get together or a potluck. The melting taste of steamed mixed veggies in white sauce, baked to perfection with some cheese on the top, is sure to please many taste buds!
Link: https://culinaryshades.com/vegetable-casserole-recipe/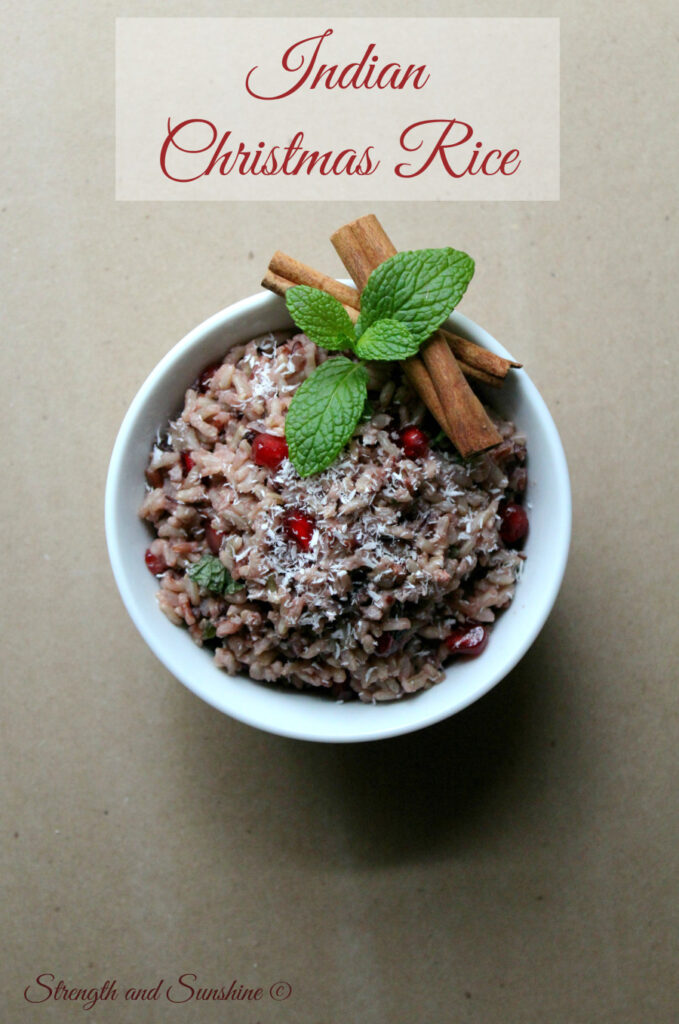 A simple recipe with the most common whole grain, rice infused with glorious aromatic flavors and its beauty will take your breath away.
Link: https://strengthandsunshine.com/recipe-redux-14-indian…/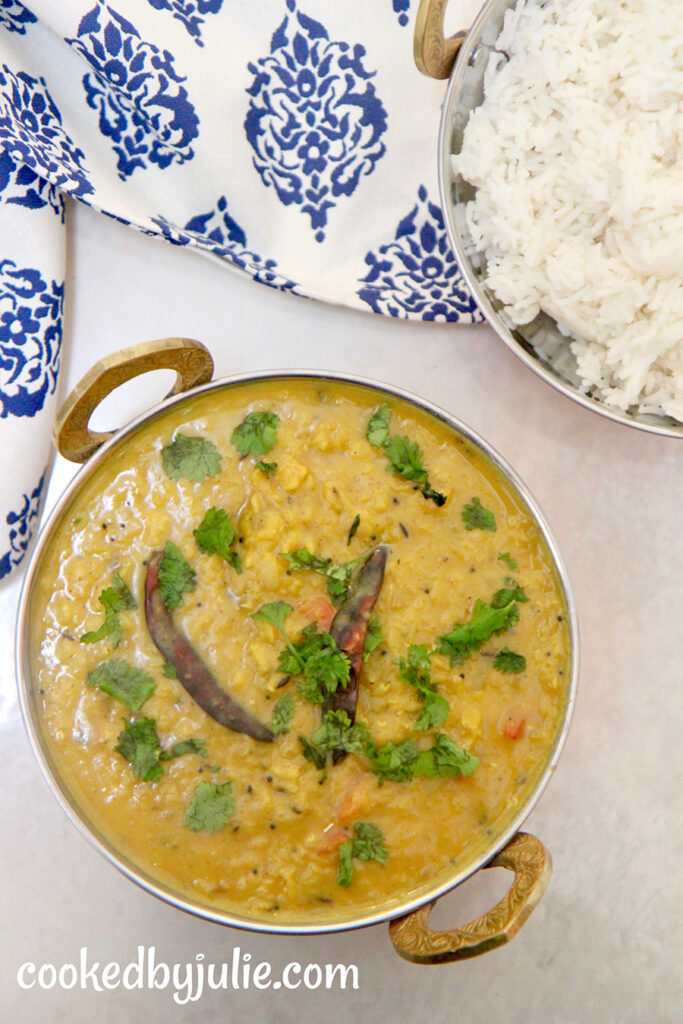 If you've never tried Indian style dahl, you've been seriously missing out. Nothing beats a hot bowl of homemade Indian style red lentils. The best part about this recipe is that it's gluten-free, vegan, and super easy to make.
Link: Spiced Indian Lentils (Dal Recipe) – in 20 minutes – Cooked by Julie
The palak chole recipe is like the North Indian chole curry and just has the addition of spinach.
Link: Palak Chole, Indian style spinach with chickpeas | Dassana's Recipes
This Chickpea and Spinach Curry is a vegan recipe packed with veggies, protein, and fiber, and it can be cooked from start to finish in 20 minutes.
Link: Chickpea and Spinach Curry | FoodLove.com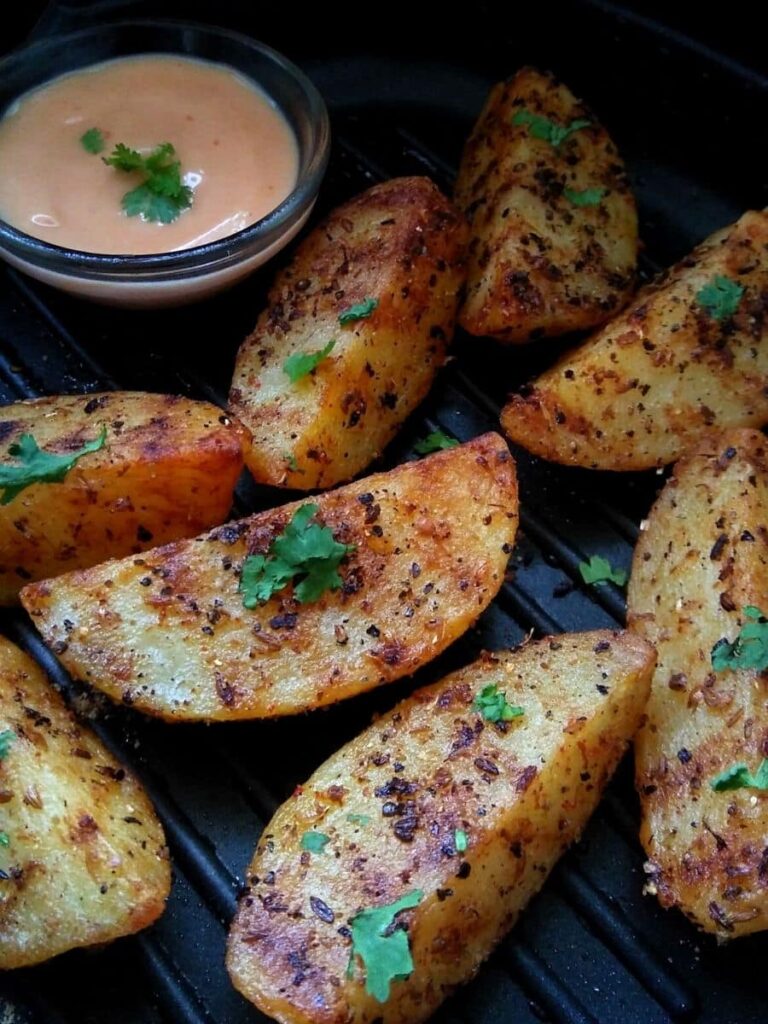 These potato wedges are light, flavorful, and addictive. They are made with a few common Indian spices; these grilled potatoes are an excellent option for side dishes, snacks, or even appetizers.
Link: Grilled Potato Wedges (Indian) – Spoons Of Flavor
Dessert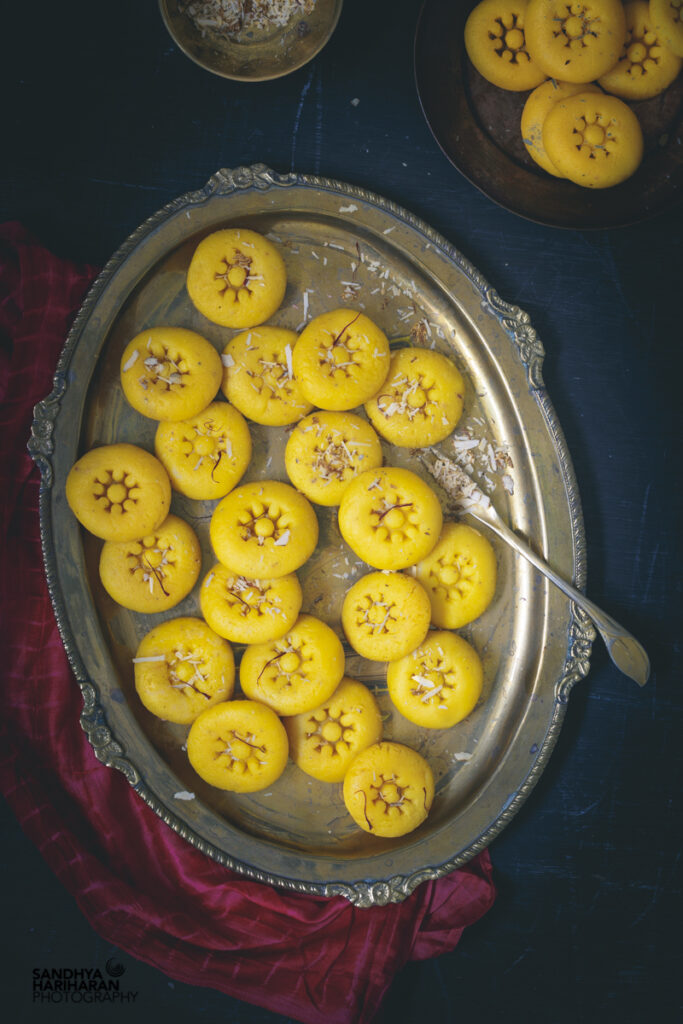 This recipe features saffron-infused milk fudge that will please everyone at the table. This sweet treat's yellow color makes any dessert platter brighter and adds a recognizable touch of India. Bonus: It's ridiculously easy to make, so even if your cooking skills are a little rusty, you'll be able to figure this out without destroying the kitchen.
Link: Instant Kesar Peda | Saffron Infused Milk Fudge | Easy Peda Recipe (sandhyahariharan.co.uk)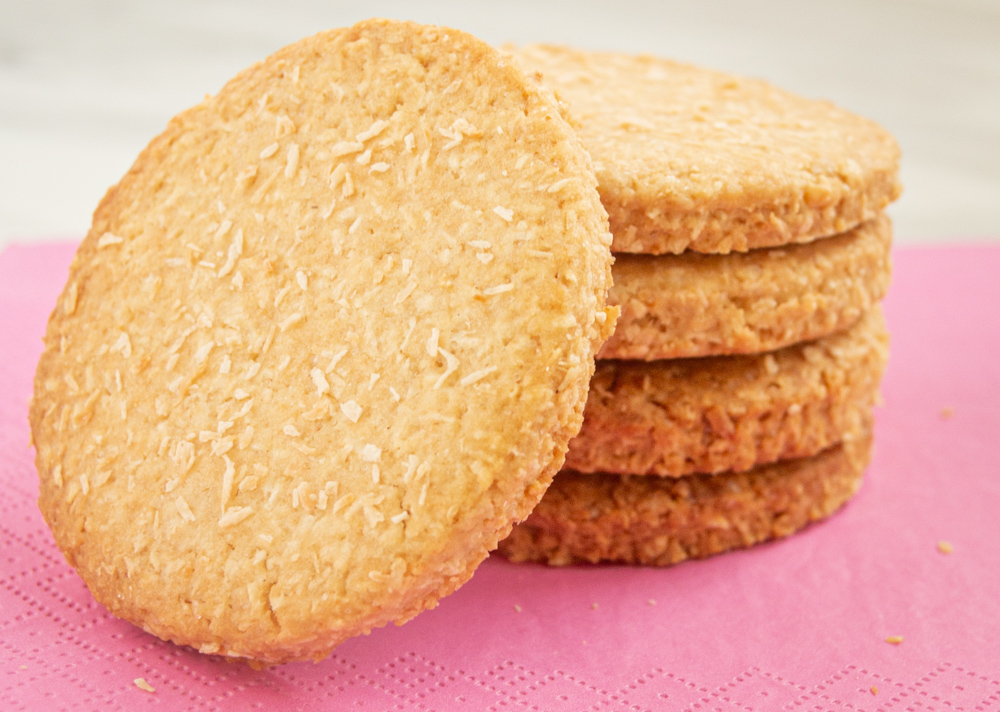 This is a simple, tasty, crunchy, and easy recipe made from pantry ingredients. Delicious coconut butter cookies with coconut flavor, coconut texture, and nutty aroma is a delightful treat for coconut lovers.
Link: Butter Coconut Biscuits (Eggless Atta Biscuits + Video) – Flavors Treat (flavourstreat.com)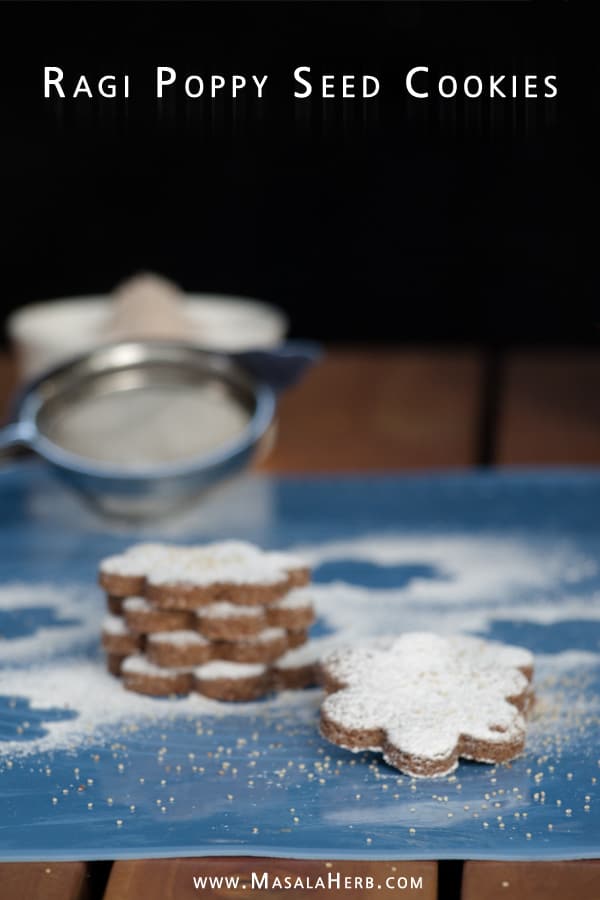 The ragi poppy seed cookie is easy and quick to prepare and with a very much misunderstood and underrated grain.
Link: https://www.masalaherb.com/ragi-poppy-seed-cookies/
Kheer is creamy with just a touch of sweetness; it's easily flavored aromatic spices, chopped nuts, or dried fruits and tastes delicious warm or chilled.
Link: Kheer Recipe (Indian Rice Pudding) – The Forked Spoon
Brown Sugar And Cardamon Infused Sweet Potato Casserole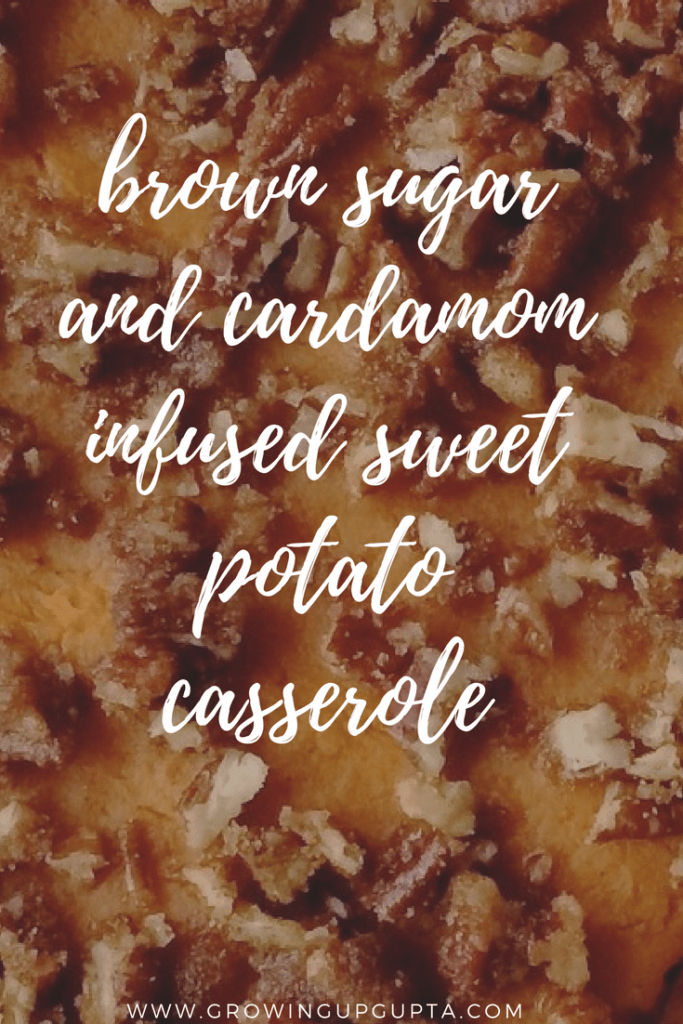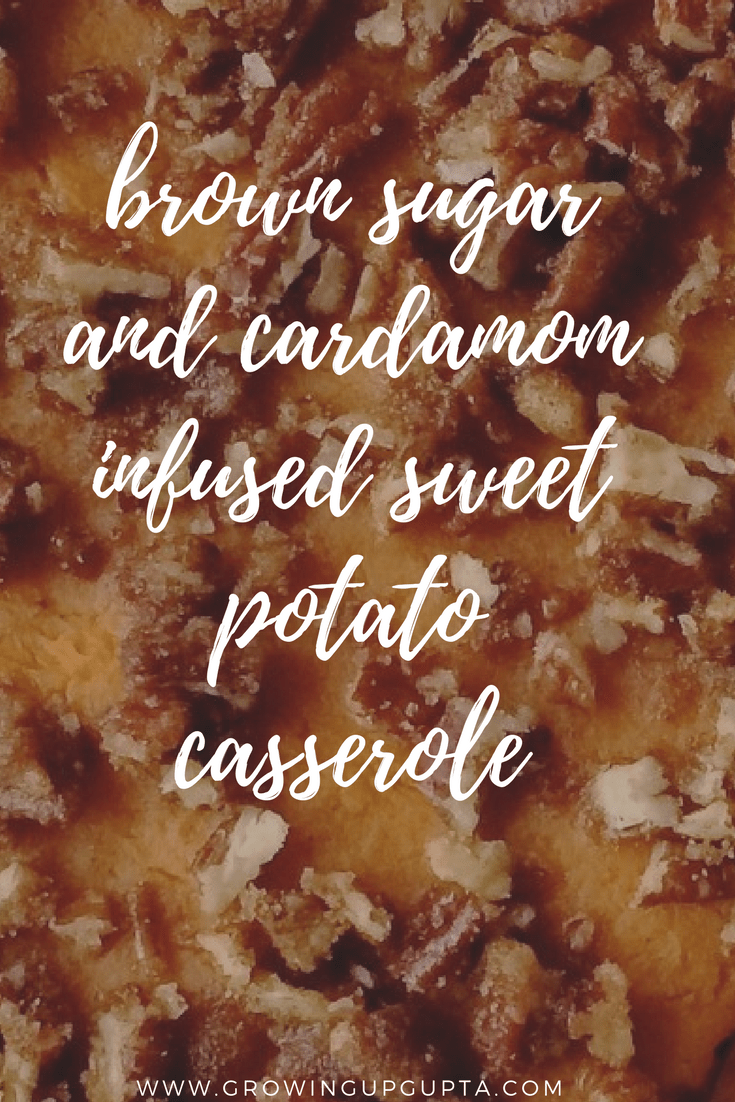 There is something amazing about the fusing of brown sugar, cardamon, and sweet potatoes. Give this fusion recipe a try, you won't be sorry!
Link: https://growingupgupta.com/quick-and-easy-brown-sugar-and-cardamom-infused-sweet-potato-casserole/
Surprise your family with any of these tasty delights inspired by Indian cuisine. The holidays are a time to create new memories and eat good food so fill the kitchen with aromatic spices and colorful dishes. Just be careful with these recipes as you may be asked to make them again and again.
Pin this post for later, here!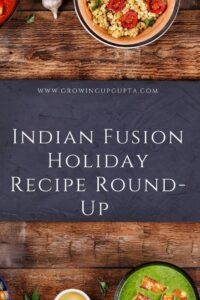 Are you following us at www.growingupgupta.com yet? Find us on Instagram and Pinterest @growingupguptas and on Twitter @growingupgupta, Facebook @growingupguptablog.
This post contains affiliate links that support the operation of this blog!