Teaching A Multicultural Child About Holi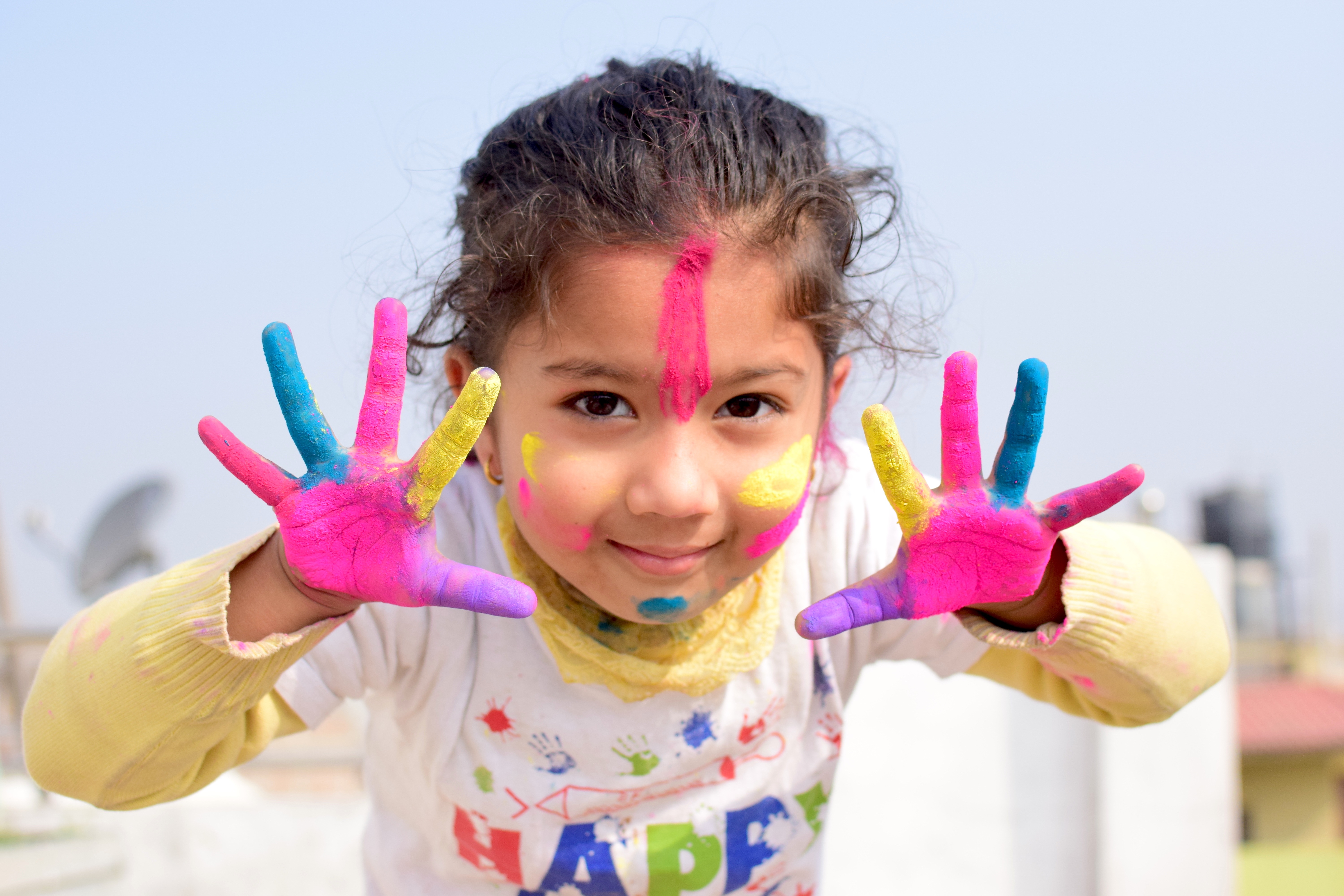 Raising a Multicultural & Biracial Child
My husband's parents are from Northern India, and they are Hindu.  They came to the United States from India in the 1970s. The preservation of their culture here in the U.S. is imperative to them. And it is also of the utmost importance to my husband, and I as we raise our biracial (African-American and Indian) child.  Therefore, we intentionally celebrate customary traditions and festivals from both of our cultures and Holi is, in fact, one of the festivals we enjoy.
How Is Holi Pronounced
I'm not going to kid you and say that I pronounced Holi the right way when I first heard of it.  So how is Holi pronounced?  Well, Holi is pronounced like the word Holy (see the video below).
What Is Holi
Holi is similar to Diwali, in that it is a celebration of good over evil.  However, unlike Diwali, Holi signals the retreating of "old man winter," and the ushering in of Spring.  With it comes the vibrancy of Spring and all of its alluring colors.  Hence Holi is also known as the Festival of Colors.
When Does Holi Start
Holi is a National Holiday that is observed in India.  This year Holi starts at sundown on March 28th and ends on March 29, 2021.
Holi Rituals and Customs
Holi is said to be the least religious of the Hindu holidays.  There are no usual offerings and there is also a relaxing of conventional social restrictions tied to status, age, sex, and caste.   Plainly put, Holi is a holiday that brings people of different socioeconomic backgrounds together.
Holi Colors And What They Mean
Holi is a great time to introduce early-learners to colors and textures.  Remarkably, every color has a particular meaning in Indian culture.  What does each Holi color mean?
7 Holi Must-Haves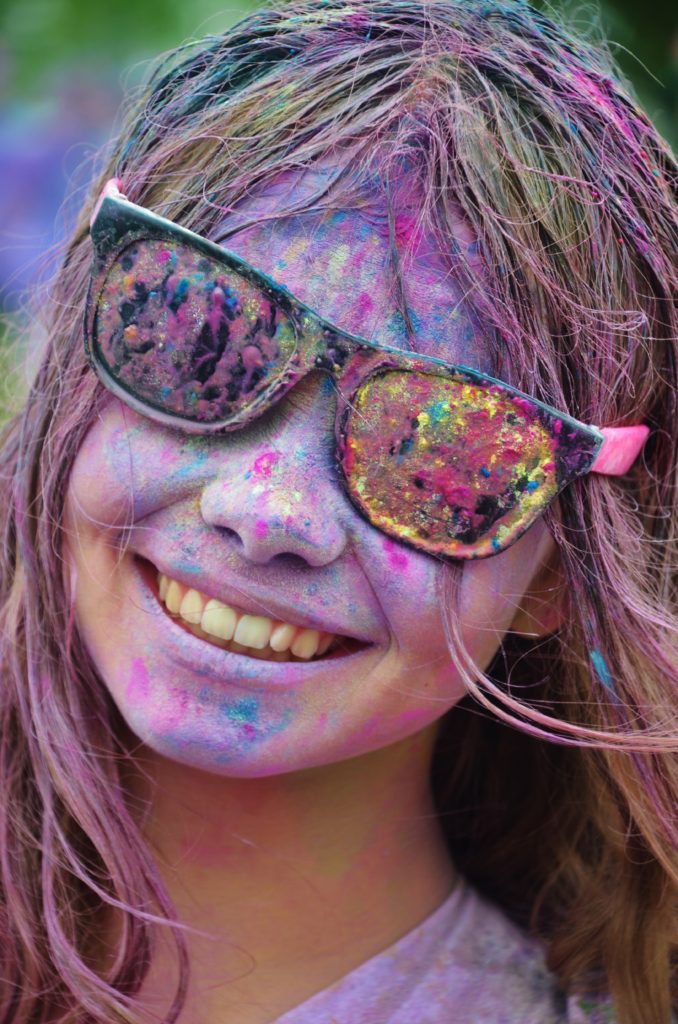 Looking to celebrate Holi this year?  Need to know some must-haves for this celebration?  Here are 7 must-haves for Holi.
1.) Holi powder.
This is the colorful powder that makes this celebration so exuberant and fun.  Make sure to get Holi powder that is anti-allergic,  skin friendly, washable, and non-toxic. Here are some we like that are available on Amazon.


2.) Water balloons, water guns, water sensory beads, and bubbles.
What child does not love water play?  These are great items to have on hand for kids to spray Holi colors onto each other.  And they are great accompaniments to a Holi celebration.

3.) Books, Games, Activities & Crafts for Kids.
We love this fantastic list of Holi Crafts and Activities for Kids from Multicultural Kid Blogs.
And one of our favorite subscription boxes for kids, Toka Box has some excellent Holi books/resources for kids to enjoy. Check them out here!
We were recently introduced to this book called Let's Celebrate Holi and it is a phenomenal book to help kids learn about Holi. Purchase it here at Amazon.  Additionally get a FREE and downloadable Holi celebration activity kit @culturegroove.com/Holi.

4.) Holi Party Accessories/Clothing.
Some Holi Party clothing and accessories we recommend are family T-Shirts and Face Masks.
The face mask are great to not inhibit the spread of Covid-19 but also for those sensitive to Holi powder or outdoor allergens etc.
Food is integral to this celebration: Pakora, samosa, burfi ,etc!  Here are 10 kid friendly Holi Recipes from My Little Moppet.
6.) Holi Music And Songs For Kids.
Our family loves music.  Holi music has a way of transporting you to India and enhancing your celebration.
Here are some fun children's Holi songs.
Here are some special Holi songs and hits available on Amazon.
7.) Family and/or friends to enjoy the festival with.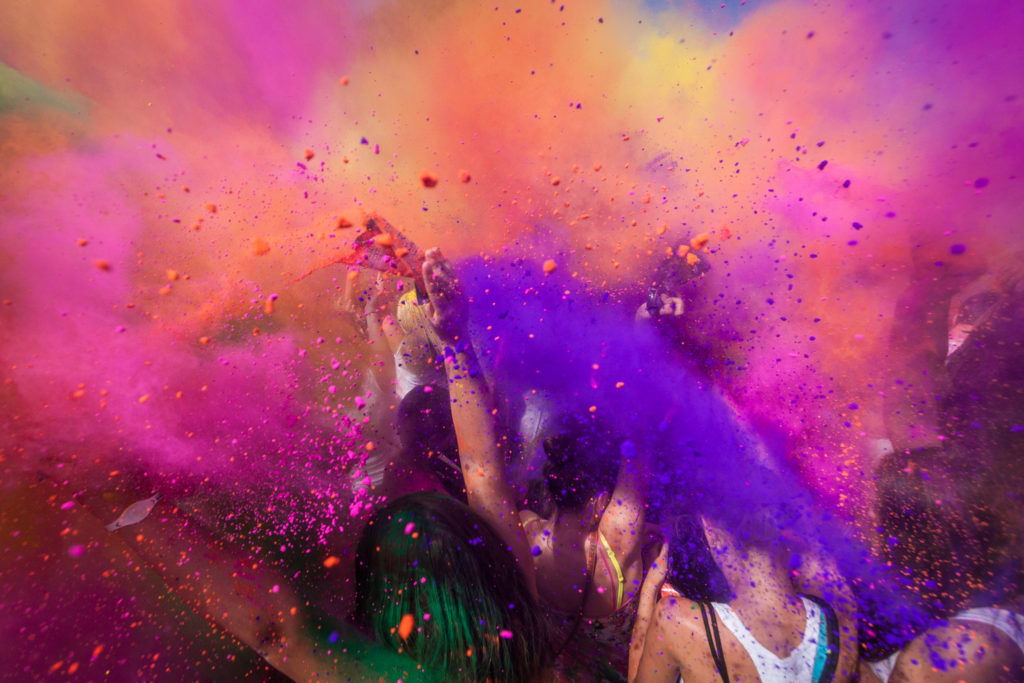 p.s. Don't forget your camera or phone to capture all the Holi fun.  Happy Holi/Holi Hai!
Do you celebrate Holi?  It is such a fantastic time to teach kids about colors, textures, culture, Indian mythology, and to enjoy a fun festival with friends and family.  What are your must-haves?  Like our content? Subscribe! Find us on Instagram, Facebook, and Pinterest @growingupguptas and on Twitter @growingupgupta.
Pin this post for later here!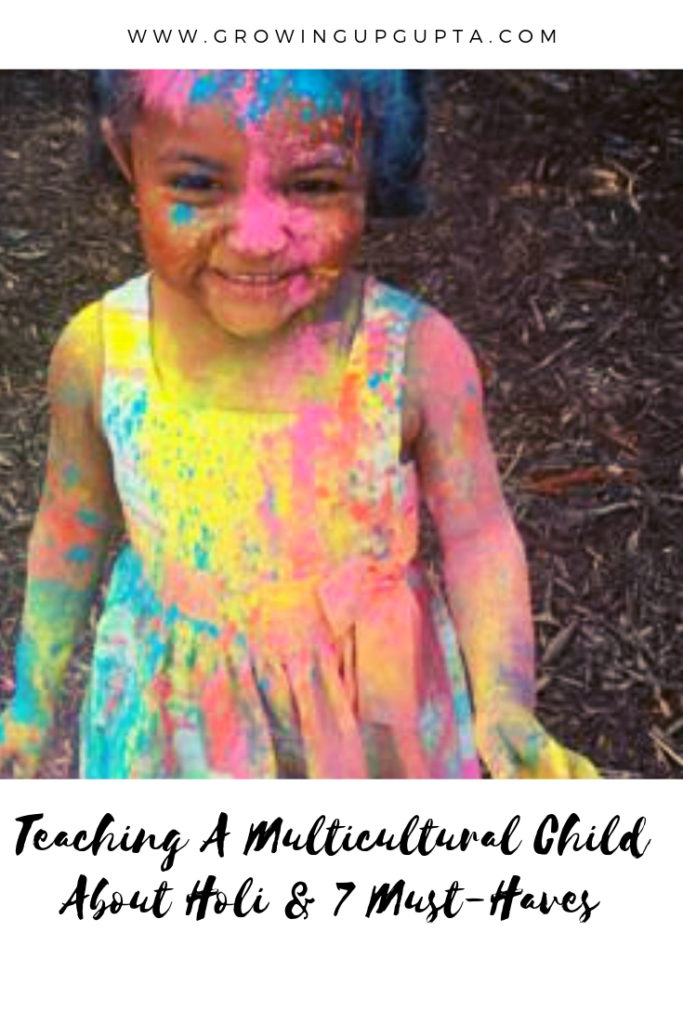 Check out and shop for multicultural home goods and I love masala me products!!!
***This post contains affiliate links which support the operation of this blog.