Trials And Tribulations Of Multiracial Kids Hair Care
Hair Daze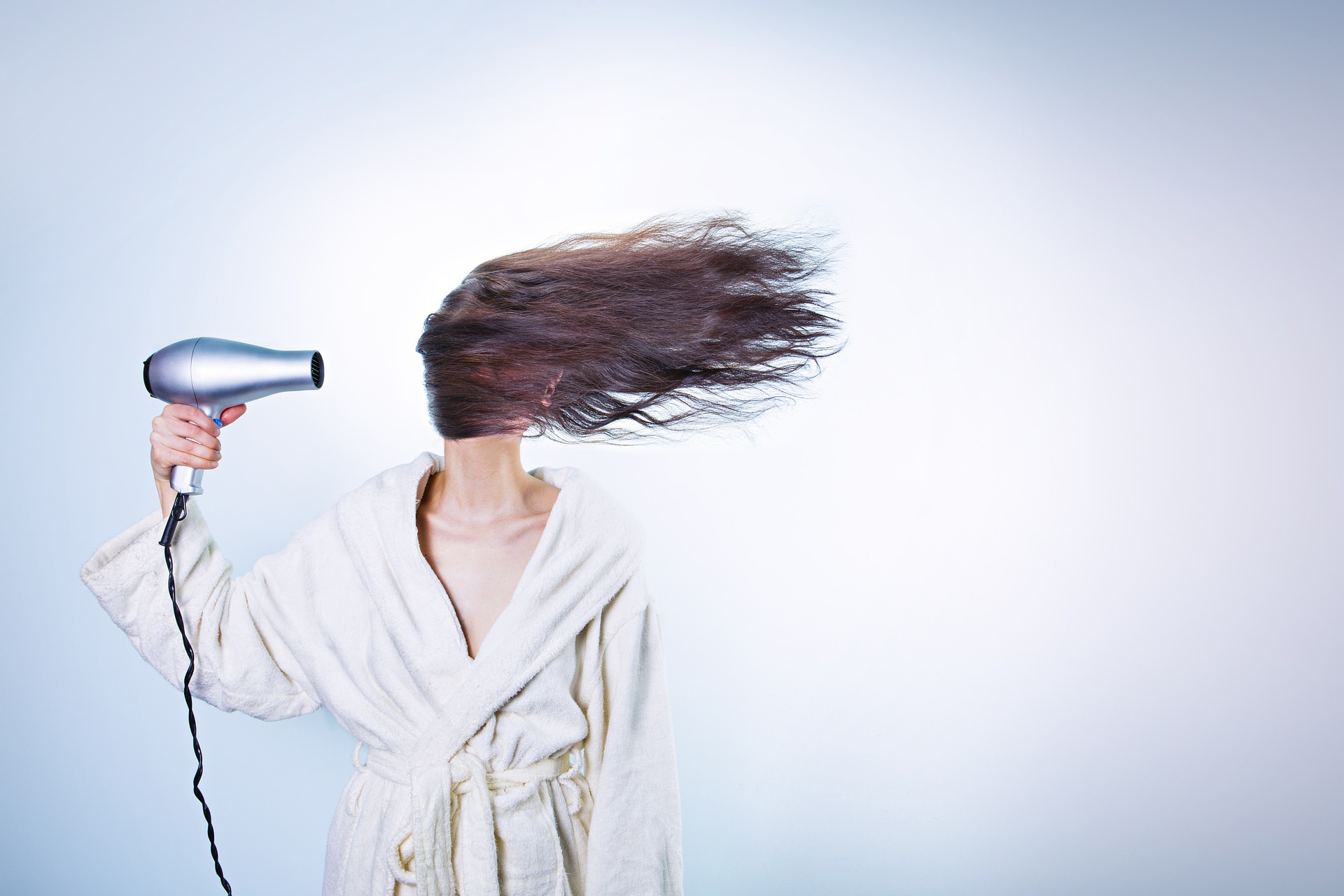 After our biracial (African-American and Indian-American) daughter was born, I presumed that taking care of her hair would be a breeze.   No, it's not the notion that because she is "mixed" that her hair would be easy to comb and style etc.  One of the labor and delivery nurses's entered into our room with our new baby girl bundled in her arms.  She headed towards the sink and said, "okay now I'm going to show you how to wash her hair."  The nurse grabbed a soft paddle brush and infant comb that was nestled in a cabinet and said, "Mom and Dad you are going to need to lightly dampen her hair with water and then gently brush it."  Somewhat in disbelief, I questioned her because I knew that a baby's hair could change in texture as they grow in age.   I remembered my mom telling me that as a baby my hair was softer in texture than it is now and that the change happened months after I was born.
However, I watched and emulated what the nurse did to our daughter's hair, and it worked.  Still, with some lingering hesitation, I thought, ok, maybe I won't have to agonize over the right moisturizing hair care products for her biracial hair.  Maybe her hair will be much easier to take care of than my own because her texture is not as dry or coily as mine.  Additionally, there are a lot more multicultural kids products available in the U.S. now.

The infant brush and comb set.
Learning About Multiracial Hair Textures
At first, our daughter's hair was shiny, soft, and straight when dried, and had a gentle wave in it when wet. Her hair looked more like her Indian Father's hair (when he had hair) than it did mine.  Still, her hair was not a breeze like the nurse made me believe it would be with the use of a soft paddle brush and water.  At around six months of age, I noticed that our daughter has three textures of hair in her head. Her hairline is stick straight, the top and middle portions are soft, silky, and curly in texture. And finally, there is a back bottom portion/quadrant of her hair that is curly and dry/more textured like my own. It is a section of hair that easily breaks and frizzes when it doesn't have enough moisture added to it. Stunned at the differences of hair on her head I spoke with her pediatrician about using my hair care products on her hair.  She told me that would be fine; she, in fact, has children that are Caucasian and Indian. Feeling empowered as a Mom, I did as she instructed and our daughter's hair turned out an oily mess because my hair care products are a lot heavier/more moisturizing than her hair needs.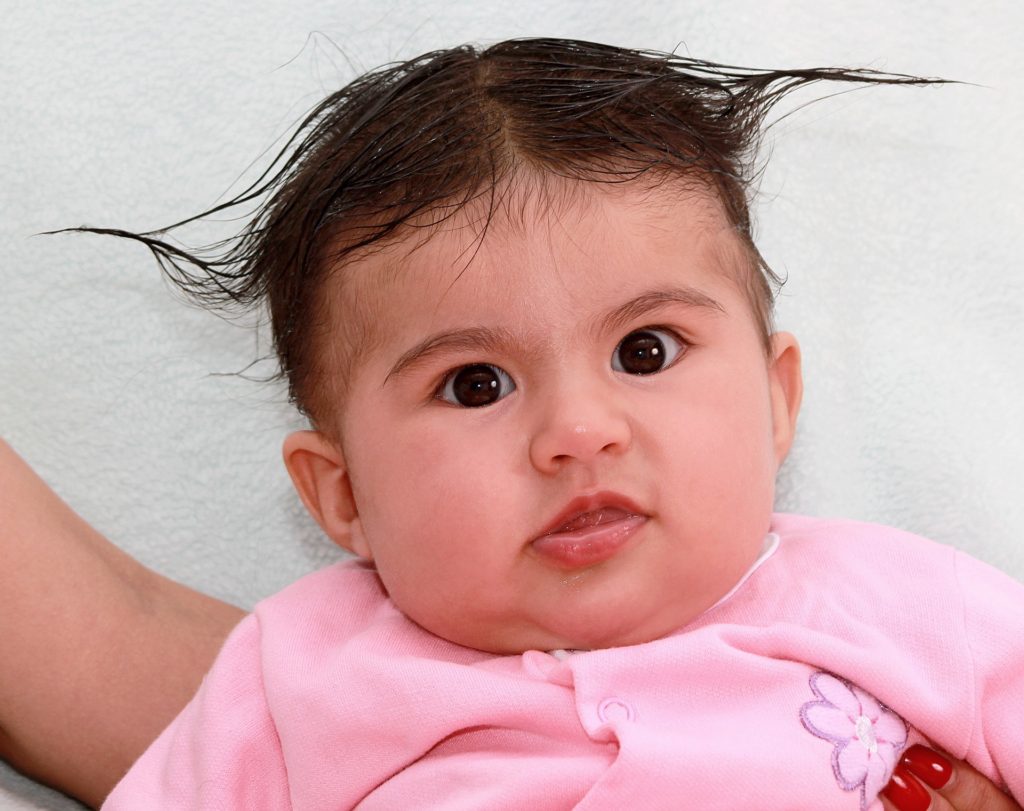 What Next
Now feeling disempowered, I decided to take matters into my own hands for our daughter's hair care needs. I researched multiracial and biracial hair care online and "hung out "in the hair care aisle of multiple stores. Following an array of trials: just using leave-in conditioners and water, shampoo and leave-in conditioners, etc, I decided to get broader advice from my own hair stylist. My hairstylist asked me what I had used on her hair, and I told her the results. She asked me to hold on a minute, and she jolted over to another hairstylist with biracial children. She came back with a laundry list of some great products for me to try and after using them, we finally had a "that's it" moment where our daughter's hair was frizz free, moisturized (without looking flat and oily), and beautifully coifed.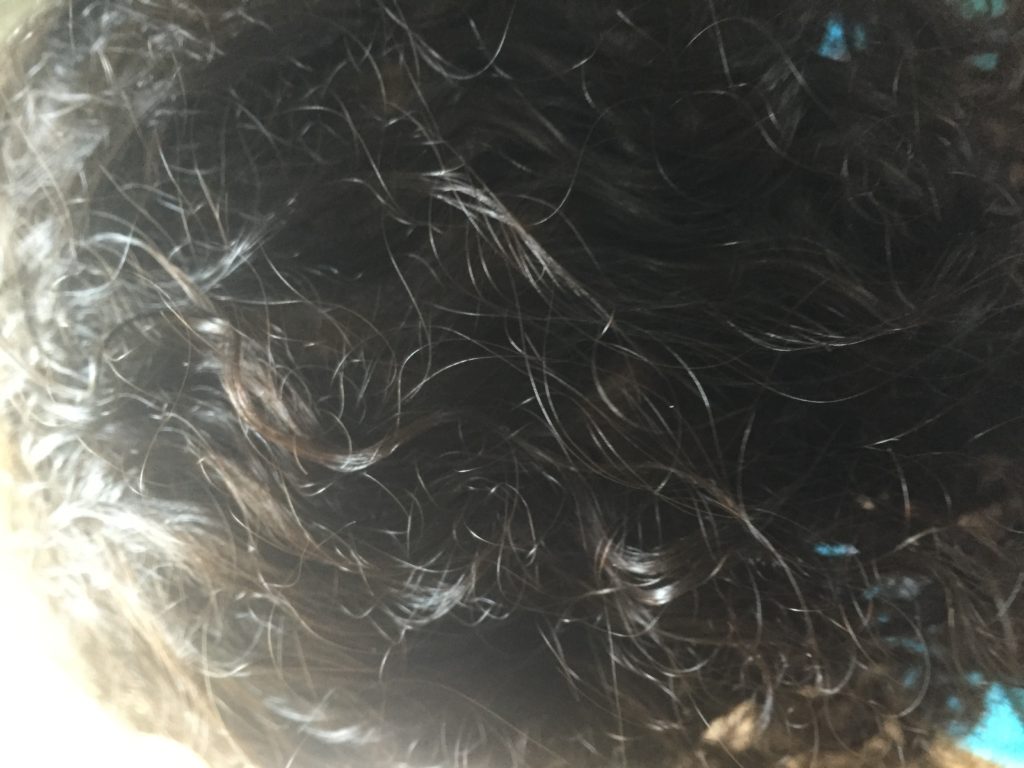 Multiracial Hair Products For Kids That Work
Mixed Kids Quad Pack-These products worked on our daughter's hair early on (6months -1 years old).  Yet, they didn't provide enough moisture to maintain our daughter's hair style throughout the day as she got older.
Ouidad- these products are amazing, worth the investment, and last a long time!  Below are the products we still use today.

Below is our daughter's hair after using Ouidad products.   I can leave her hair down without it frizzing-a huge triumph.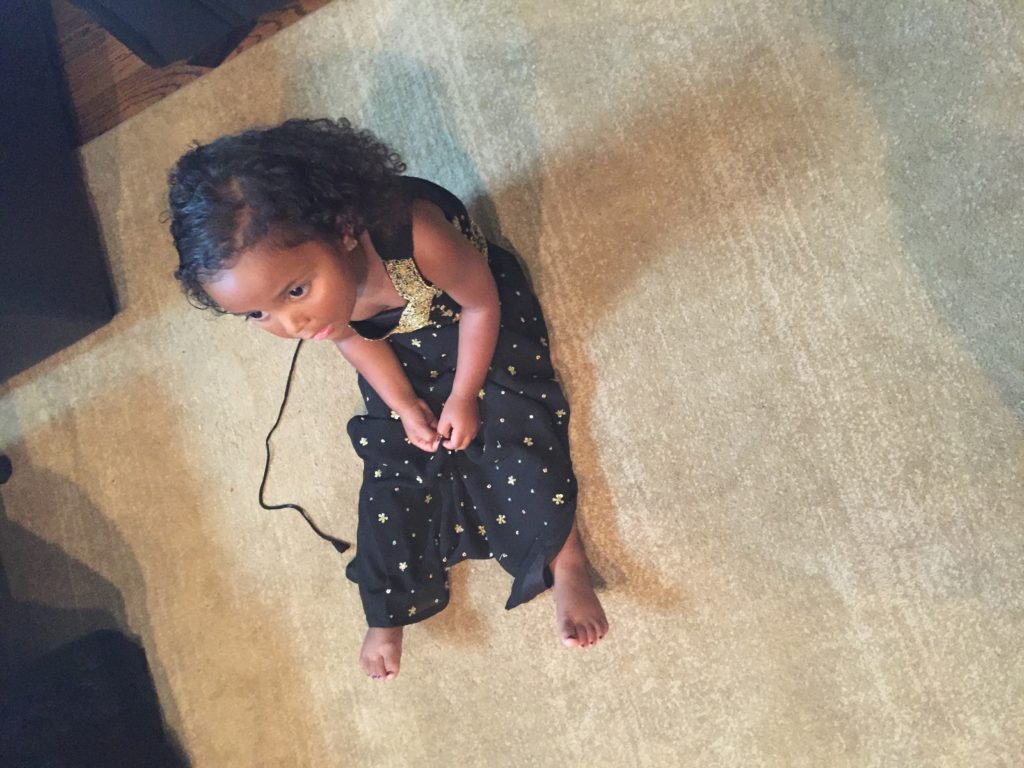 Dark and Lovely AU Naturale Moisture L O C Super Quench-Leave in Spray, 8.5 Fluid Ounce.  This is another leave-end conditioner/detangler that I found via another mom with biracial kids.  This product is fantastic and I switch between it and the leave in conditioner/detangler for Ouidad.  Why? I have found that they are comparable, we use this daily,  it is easier to find, and less expensive.
Deep Conditioning
Kenra Moisturizing Conditioner –This is somewhat of a holy grail product for our daughter's hair. She loves to swim and be in the pool which can be horrible for the hair.  This product effortlessly detangles her hair without the use of a comb and moisturizes the  back bottom portion of her hair that is more like my own.

*** A few more details-I use a soft boar paddle brush to smooth (when we are putting her hair up), comb (when needed) and detangling denman paddle brush daily.
This post is not sponsored.  It is just a Mom's journey into multicultural haircare.   Are you a parent of a biracial/multicultural child or children? What has worked for you?  Have more questions for us ? Write us at [email protected]. Like our content? Subscribe! Share this post and please write a comment below! Find us on Instagram, Pinterest, and Facebook @growingupguptas and on Twitter @growingupgupta.
This post contains affiliate links that help support the operation of this blog.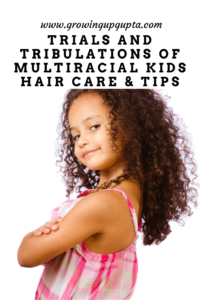 .