Going The Distance No Matter What
Interracial And Intercultural Marriage: Black Man And Punjabi Woman
"The problem is that he is black. He's going to leave you.  He may meet all the criteria and be good in other aspects, but he's black. She's crazy for doing this; she must be an ABCD (American born confused desi). Harjot knows a lot about her culture/religion; she knows how to read, write, and speak Punjabi and some Hindi as well). What you both have is not love…"
About
Meet Alex and Harjot. Alex is Black American, and he was born and raised in Austin, TX.   Harjot is Punjabi, and she was born in Punjab, India.  She moved to Orange County, California, for several years and then finally to Dallas, Texas.
How They Met
They met during undergrad at the University of North Texas in Denton, Texas, in 2010 through a mutual friend.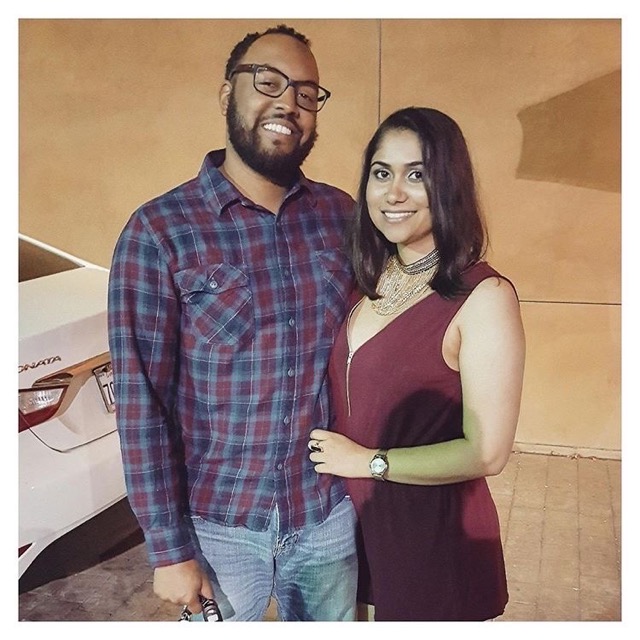 How Long They Have Been Together
They have known each other for a total of 9 years & 6 months. Initially they were friends, then officially started dating in 2014. Alex and Harjot got married in August 2017.
How Was Meeting Alex's Parents
Alex's parents embraced Harjot from the beginning.
How Was Meeting Harjot's Parents
Harjot's parents had hesitations about Alex. He met Harjot's parents on multiple occasions as it was difficult for them to accept their daughter dating outside the culture/race, so it took them a while to come around.  To date, their relationship with parents and family members is good.
What Obstacles Did They Encounter For Being In An Interracial And Intercultural Relationship And How Did You Overcome Them
The First Obstacle
One of the first obstacles that they encountered were from people not being accepting of their relationship.  Some things they heard from people not being accepting of their relationship were:
"The problem is that he is Black."
"He's going to leave you."
"He may meet all the criteria and be good in other aspects, but he's Black."
"She's crazy for doing this; she must be an ABCD (American born confused Desi)."
"Harjot knows a lot about her culture/religion; she knows how to read, write, and speak Punjabi and some Hindi as well."
"What you both have is not love."
She's a Sikh though; she's not Christian, so she believes in multiple Gods or what (in Sikhism there is One God), she's not Christian so she must worship the devil."
Overcoming This Obstacle
Alex and Harjot had to stay strong and pray. When things like this were said, they had to explain over and over again about who they are as individuals and as a couple. They could not and did not let this break them because they had already worked on and built a strong foundation. People honestly need to stop being ignorant and educate themselves on different cultures/backgrounds/religions and be "good" humans for once.
A Second Obstacle
Another obstacle they faced was that once we started dating, they ended up in a long-distance relationship (long distance from 2014-2017). Alex started his first job out of undergrad in California, and Harjot started the Physician Assistant program in Texas.
Overcoming This Obstacle
Being long-distance was difficult, but they focused on communication and making sure they still worked on their relationship.
Both people have to be patient with each other.
You have to be understanding about the relationship, each other individuals, personal life goals, and the type of relationship you are trying to build.
Be committed and loyal to each other.
Make sure to have open and honest communication about everything.
Their Advice To Other Couples In Interracial And Intercultural Relationships
Talk about the differences and similarities within the cultures, faiths, upbringing, and dietary restrictions.
Communicate about how you will raise your children and where you see yourself as a couple.
Don't ignore any of the issues mentioned above because they will come back, and it will only make things worse.
Go to couple/marriage counseling or reading marital books before getting married and continue to do so even after you get married.
It may be hard at times, but you have to stand up together and be 100% fully committed to the relationship.
At the end of the day, we are all humans with different backgrounds, but love does not see color, nor does it have any boundaries.
What They Love About Being In An Interracial and Intercultural Marriage
Learning new things, seeing things from a different perspective, learning new cultures, languages, fashion, foods, etc. It shows humanity, love, and God at its core. We are more than just our outward things.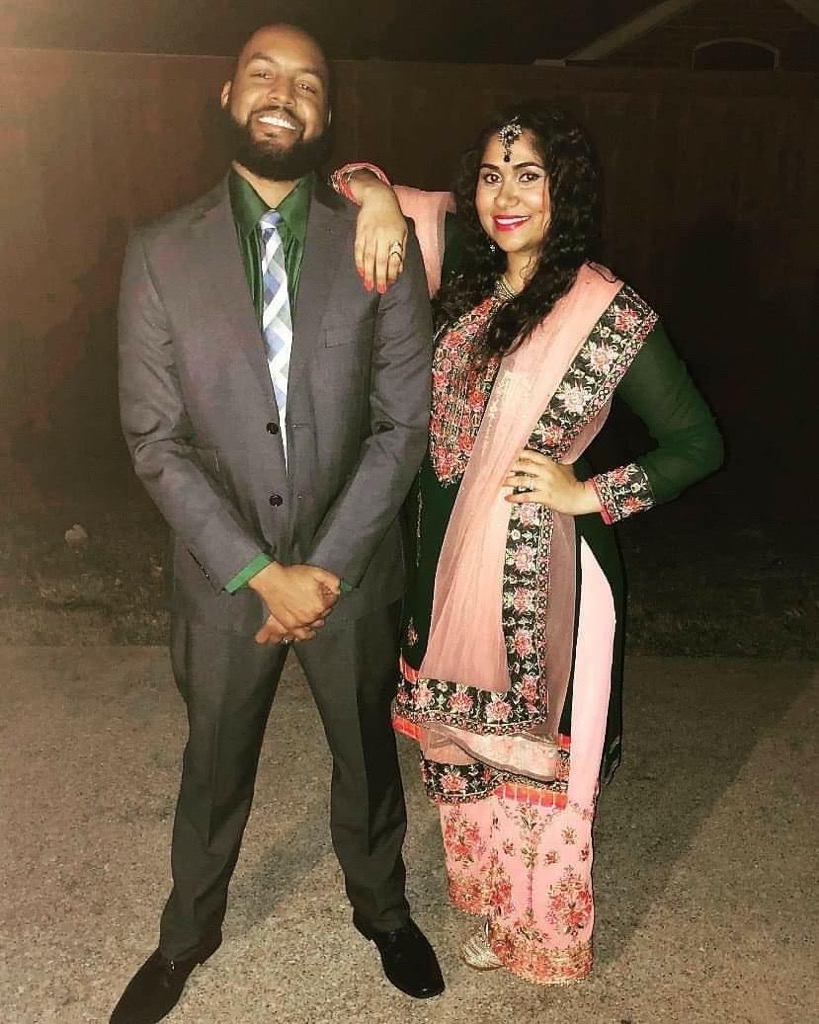 Anything Else You Want To Add To Help Others Reading This
No matter what your differences are or what outside negative noise, people are trying to project your way, keep working at it, and move forward.
Most things are just negative and not accurate.  So ignore it, push through and continue to build the bond that you both have.
If the other individual makes you happy, cares for you, takes care of you, unconditionally loves you, puts God first in your relationship, is willing to work on the relationship, and is willing to choose you always, then nothing else matters.
Thank you Alex and Harjot for sharing your love has no boundaries love journey and advice for other couples.
Pin this article for later here!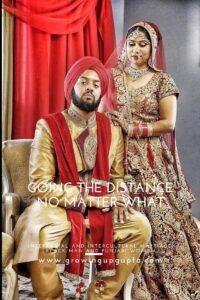 Are you following us at growingupgupta yet? Find us on Instagram and Pinterest @growingupguptas, on Twitter @growingupgupta, and Facebook @growingupguptablog.
This post contains affiliate links that support the operation of this blog! Thanks for your support!