From Excite.com To Love Worth Fighting For
About
Meet Shekhar (Shay) and Theresa. Shay is Indian, and he was born in London (UK) and raised for the most part in California. His wife Theresa, is African-American, and she was born and raised in San Diego, California.
How They Met
They met through the personal ads on excite.com. Shay responded to Theresa's ad.
How Long Have They Been Together
They have been together for 17 years, and married for almost 14 years.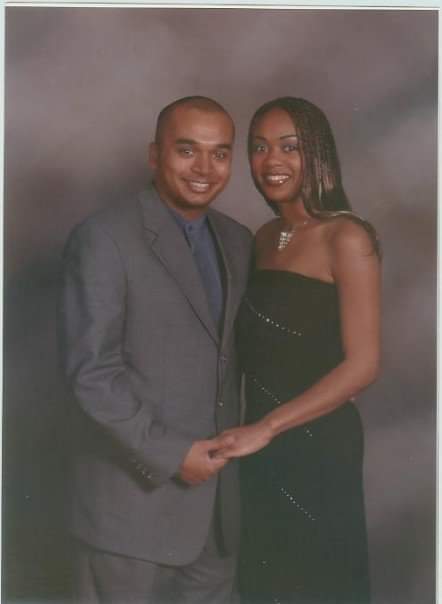 How Was Meeting Theresa's Parents For The First Time
Meeting Theresa's mother for the first time was easy breezy for Shay. They initially met in the summer of 2002. Shay stayed at Theresa and her mom's condo in San Diego, where they had a barbecue.  Afterward, Theresa and her friends took Shay to Los Angeles to celebrate his birthday. Her mom was super warm, friendly, and loving.
How Was Meeting Shay's Parents For The First Time
Meeting Shay's parents was very hard and stressful. Shay's parents first met Theresa at his MBA college graduation, and they completely ignored her.  Shay's parents felt withdrawn and out of place during the first meeting.
What Obstacles Did They Encounter For Being In An Interracial And Intercultural Relationship And How Did They Overcome Them
Their foremost challenge was convincing Shay's parents that their love was real and serious. They stuck with each other through this difficult period by staying positive, strong, and devoted to each other.  Subsequent to sharing the news of their courting to Shay's family, they were utterly devastated that his parents wanted to disown him. After a year of grief, turmoil, and endless fights with his parents, Shay chose to stay with Theresa. And he told his parents that they would lose him forever if they did not accept the situation. Within a few days, they invited Theresa to their home in Kansas for a meet and greet.  This ended up being a huge step in moving forward in their relationship.
Engagement Or Wedding Tips They Wish They Knew Beforehand
Looking back, they wish they pared down their wedding guest list as they don't interact with a large number of those guests today. Their advice is to invite those who are genuinely near and dear to your heart. And brides do stand your ground with what you want.  However, try your best to incorporate both traditions.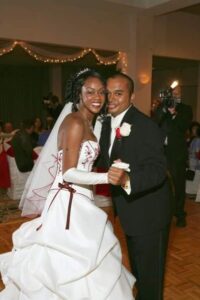 Must-Know Advice To An Interracial And Intercultural Marriage
Be open-minded.

Be supportive of each others' cultural differences.

Stay

ready and willing to step out of your comfort zone.

Compromise and communication are key.

Give your very best every day.
What They Love About Being In An Interracial And Intercultural Marriage 
The ability to celebrate two different cultures. Double the fun!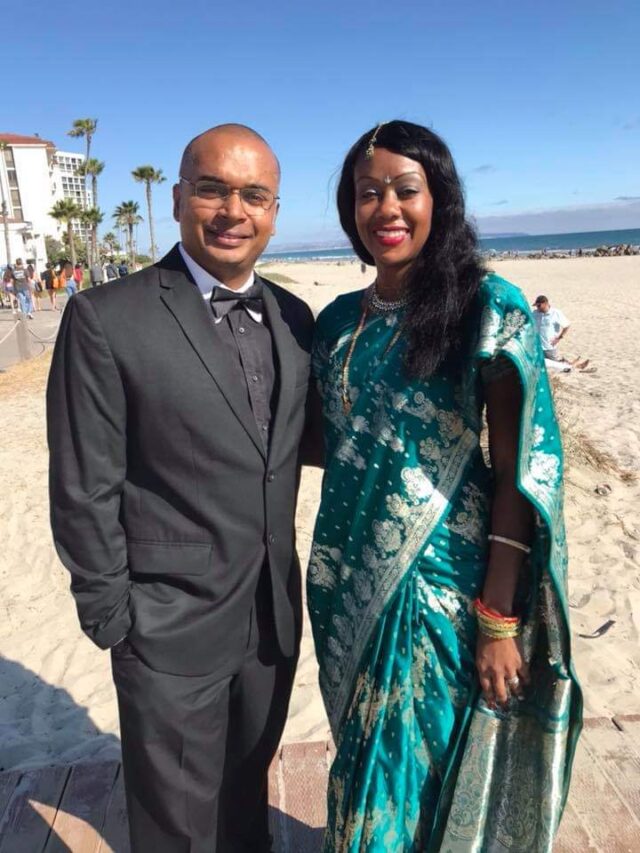 What They Are Still Learning From Being In An Interracial And Intercultural Marriage
Shay shares that he is continuing to try to be a better spouse.  As well as a better parent, and to balance relationships with parents, family, and friends. 
Shay and Theresa are trying to raise their kids to be happy, righteous, kind, empathetic, and God-fearing above all else. They believe attending cultural events is a significant source of education, socialization, good food, and fun! Luckily San Diego is home to many nationalities and therefore hosts very colorful festivals throughout the year.
Anything Else They Want To Add To Help Others Reading This
Unfortunately, know that you will both be continuously tested. Enjoy each other, and be the best team player possible. Embrace the ups and downs as life is one big learning experience. Travel frequently as the beauty is in the journey and not the destination.
Thank you, Shay and Theresa for sharing your love conquers all journey with us! Your story mirrors my husband and my story in so many ways. What did you think of Shay and Theresa's love story and advice?
Are you following us at growingupgupta yet? Find us on Instagram and Pinterest @growingupguptas, on Twitter @growingupgupta, and Facebook @growingupguptablog.
Pin this article for later here!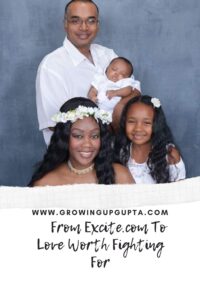 This post contains affiliate links that support the operation of this blog! Thanks for your support!