From Wales To Delhi-Falling Madly In Love Abroad
Interracial/Intercultural Marriage: British Woman And Indian Man

About Us
Hi everyone!  Our names are Lowri and Jay.  I, Lowri am British and I was born in Wales, UK.  My husband, Jay is Indian, and he was born in India.
How We Met
Lowri shares that we met in Delhi, India at work. Lowri traveled to Delhi for three months to work in the office. She met Jay on the first day, who works as a manager, in the office.  And they started dating a month or so after meeting until Lowri went back to the UK.  However, three weeks later, Lowri traveled back to Delhi, India and the rest is history.
Did You Date Long Distance
We dated long distance for a year. During this time, Lowri was in Bangalore and Jay was in Delhi.
How Long Have You Been Together
We have been together for two years, married for roughly four months. We currently reside in Delhi, India.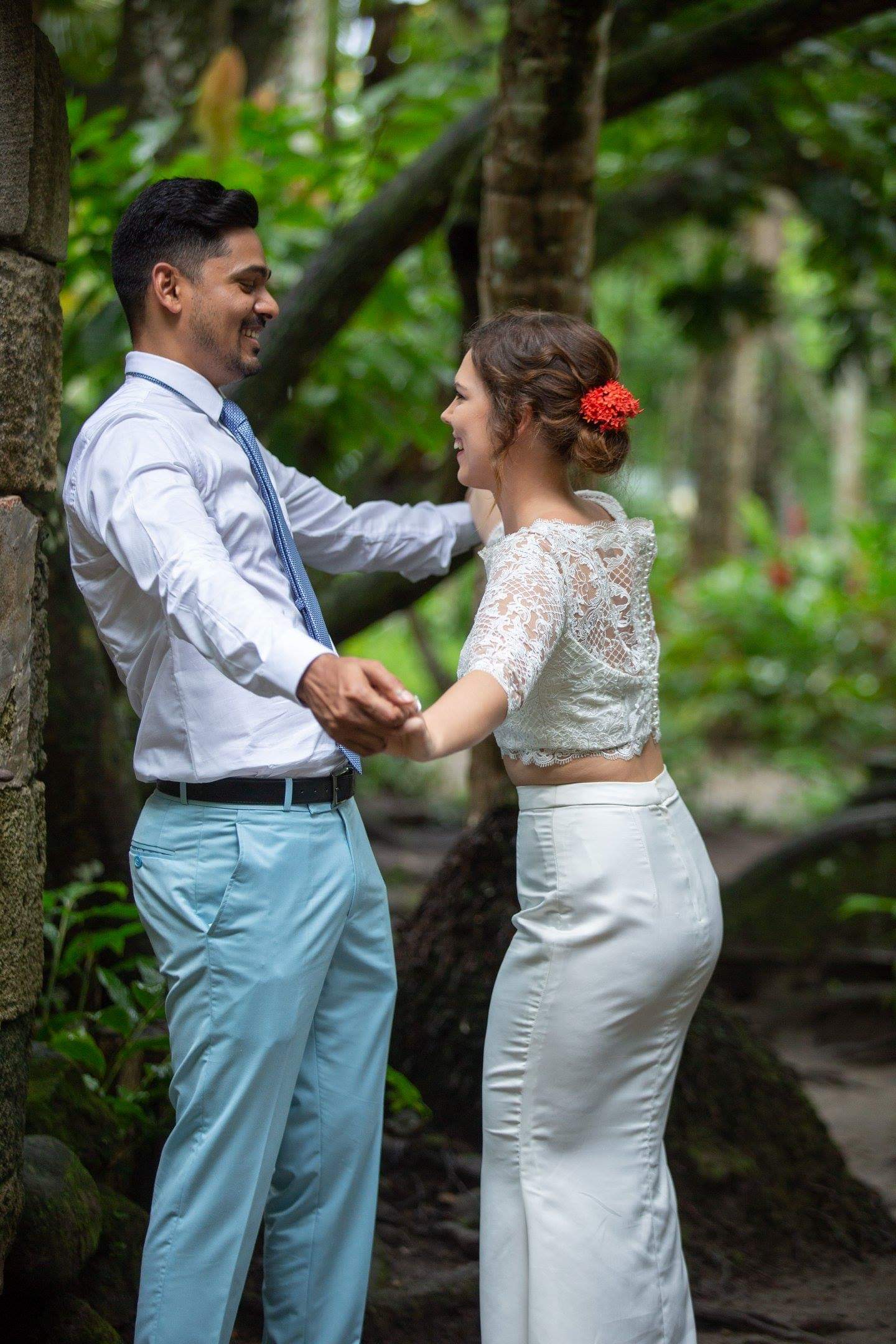 How Was Meeting Jay's Parents For The First Time
Lowri states that my first meeting with his parents was in our home. I was getting ready for our Indian wedding reception. Jay was out shopping at the time, and I went into the living room on my own to meet them. They don't speak English, so we talked in my (limited) Hindi and his brother translated. The conversation was full of laughs and a lot of pictures shown of each other's families and my life in the UK. I have to say that I was so nervous before meeting his parents, but they put me completely at ease. They gave me gifts for the wedding and vice versa. They immediately made me feel like part of the family. When Jay came home, they told him how lovely I was and that they were so happy that we were getting married.
How Was Meeting Her Parents For The First Time
Jay shares, I met Lowri's parents in their home in Wales. We spent a week with them as a holiday. I was extremely nervous before meeting them, but it was very calm and casual. We all sat together and spoke about everything. And in the evening, the neighbor, Lowri's sister and nieces came to visit, and everyone was so welcoming to me. I proposed to Lowri a few days later.
What Obstacles Did You Encounter For Being In An Interracial/Intercultural Relationship
Lowri states that our friends were very supportive when they heard of our relationship. However, we had some people from work in Delhi that made it clear that they were not happy with our relationship, and I was made to feel uncomfortable at work because of it.
Additionally, we naturally get looks walking through Delhi, and people do stare. I've had a few comments in my time in India from Indian people who have assumed I'm a prostitute because I'm with an Indian man.
Provide Any Engagement Or Wedding Tips You Wish You Knew Beforehand?
Lowri details that they were fortunate to have two weddings! One in St Lucia with my family and one in India with Jay's family and friends.
Why We Chose St. Lucia
We chose St Lucia because it was a place I had always wanted to go to and the marriage seemed easy to do there. It was a luxury resort, and the weather was meant to be great that time of year (although it did rain the entire wedding day!).

Wedding Tips
Do your research if you're getting married abroad.
If you are different nationalities, find out if you're marriage certificate is valid in both countries. Try to find somewhere who sorts out all the paperwork and legal work.
Relax and enjoy everything!
Our Advice To Being In An Interracial/Intercultural Marriage
Be patient with each other. Growing up with entirely different backgrounds and experiences will reflect throughout your relationship.
Have an understanding of each other's cultures and family. There will be different mindsets, and expectations ingrained but develop an understanding.
Act as a team. Many people have been against our relationship. You cannot let outsider's opinions tear you apart.
Enjoy the traditions. Each person will celebrate different holidays and festivals. Enjoy each of them!
Compromise. There will be times and circumstances which are difficult. Find common ground.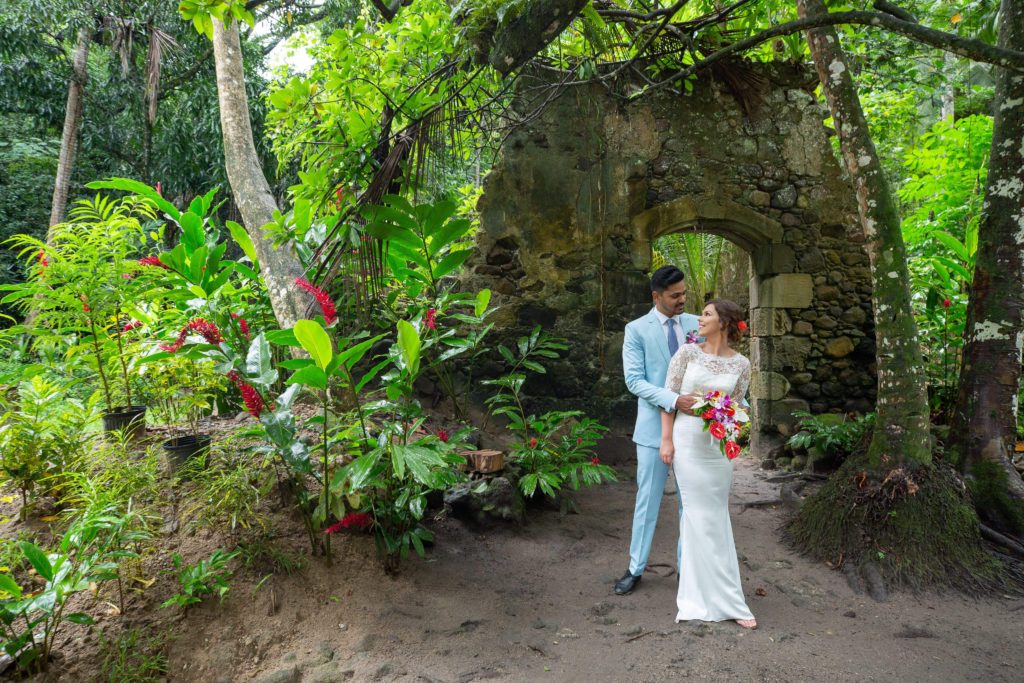 What Do You Love About Being In An Interracial/Intercultural Relationship
Lowri exclaims that being in a relationship with an Indian man while living in India is fascinating. I love the festivals and family feeling amongst friends. I love that they call me Bhabhi (sister in law) and the respect they give. I'm currently trying to learn Hindi and having Jay as a teacher is great.   Furthermore, I love that I'm able to live in India and go traveling around the country with Jay and both of us exploring different countries together.  And I also love learning about the culture, religion, and language.
What Are You Still Learning From Being In An Interracial/Intercultural Relationship?
There will always be challenging moments being in an interracial/intercultural relationship.  People will not always understand why you're together.
We are both learning not to try to change people's mindsets as a lot of people will choose not to understand.
Laughably, and candidly we are also still learning to cook each other's dishes and learn each other's languages too! (Welsh and Hindi)
Anything Else You Want To Share
Being with Jay is the best decision I've made. I'm very excited to build a life together!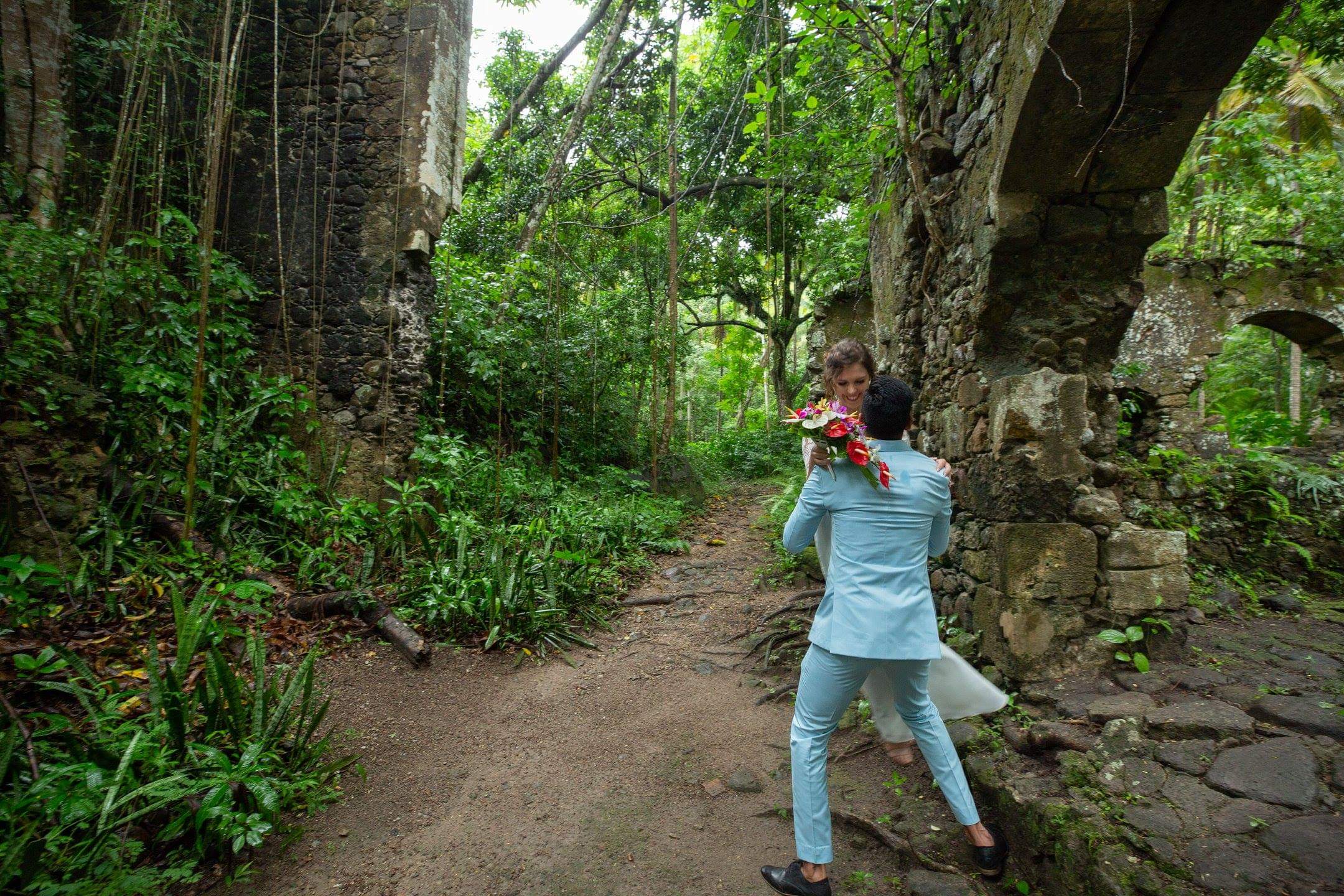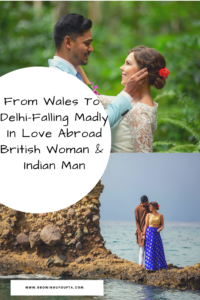 What did you think of Lowri and Jay's love story?  They are such a beautiful couple, aren't they?  Thank you, Lowri and Jay for sharing your touching and earnest love story with us.  Have a question for us?  Write to us @[email protected]
Find us on Instagram, Facebook, and Pinterest @growingupguptas and on Twitter @growingupgupta.
This post contains affiliate links which support the operation of this blog!