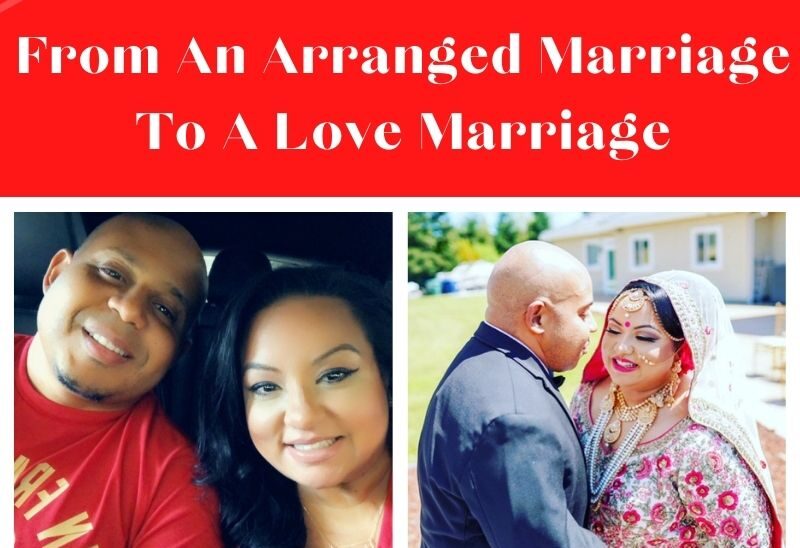 From An Arranged Marriage To A Love Marriage
Interracial And Intercultural Marriage: Black American Man And East Indian Woman
About
Meet Bryan (@bposted) and Angelina (@gina.is.love) Fields! Bryan is Black American, and his wife Gina is East Indian. They were both born and raised in the Bay Area, California.
How They Met
They met on Tinder.com and Match.com and became friends.
How Long Have They Been Together
Five years.
How Long Have They Been Married
They have been married for three and a half blissful years.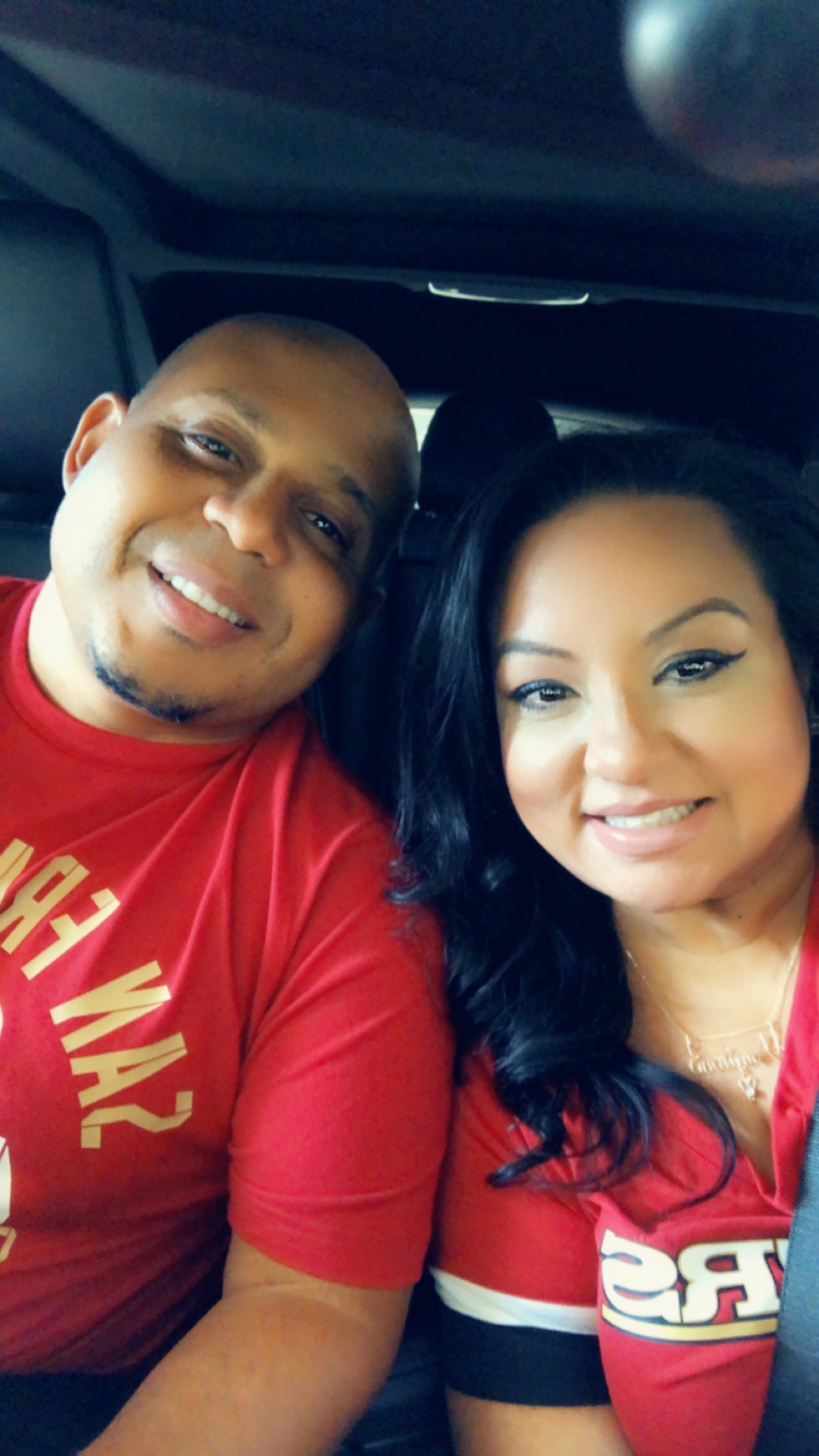 How Was Meeting Gina's Parents For The First Time
Bryan was a bundle of nerves because he thought Gina's parents wouldn't accept him as a Black man. A few Indian people he knew informed him that typically Indian parents aren't accepting of their daughters marrying outside of their race or Black men. However, in this case, they were wrong. Gina's parents were beyond welcoming.
How Was Meeting Bryan's Parents For The First Time
Gina was greeted with open arms by Bryan's parents at their initial meeting. She was not worried about gaining their acceptance or them not liking her. What's more, she did not openly disclose to them that she had been married before until later.
How Did Bryan's Parents React To Gina Being Married Before
A lot of people didn't know that Gina was previously married. Bryan's parents weren't too concerned per se, but they did wonder why she was divorced. Once she shared the reason behind her divorce, there were no further conversations.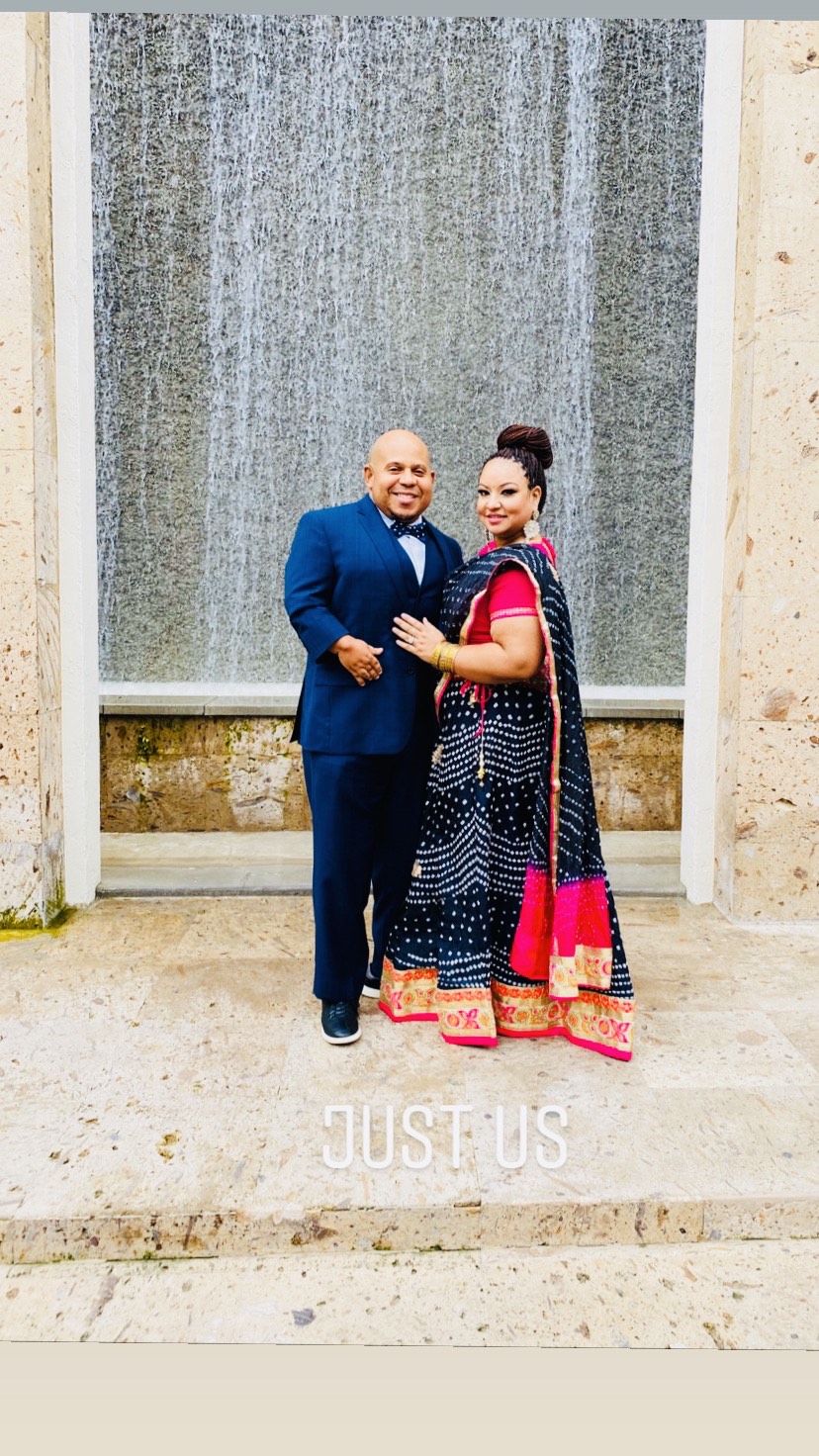 Did Gina Always Know Her First Marriage Would Be Arranged
Not really. Gina had finally freed herself from a five-year-long abusive relationship. Then at the age of 23, she felt a lot of pressure from her paternal grandmother to get married (otherwise, she would be too old to be of interest to other men.) At that time, Gina didn't realize that she was just a baby. So after her abusive relationship ended, she didn't trust her judgment. Furthermore, seeing that the most successful marriages in her family were arranged, she thought maybe that would be the better route.
How Did The Idea Of An Arranged Marriage Progress
At the time, Gina's best friend was having a man-bashing conversation with her over dinner, and she casually mentioned that she wouldn't be opposed to an arranged marriage if someone knew of a good guy in Fiji. A few days later, her best friend and her mom called Gina to talk to her about her cousin in Fiji. They believed that he would be a good match for her and that he is a great catch.
Gina's ex-husband's aunt arranged their marriage. She went to talk to Gina's parents and informed them about him and his family and their background. She then called his parents from Gina's home and had her parents speak to them. Eventually, he sent his pictures from Fiji, and Gina sent her photos from America. They ended up exchanging emails and phone numbers.
Gina and her ex-husband talked over the phone for a little less than six months before she flew to Fiji in May of 2008 to marry him. They had started talking in December of 2007 via phone.
Why Did Gina's Arranged Marriage Breakdown
America was very fast-paced for Gina's ex-husband. She was a very American girl, and he was a very Indian-Fijian man. It was difficult for them to combine their lives because he would rarely be home. He spent a lot of time out with men from the temple and would spend a lot of time at the Kava shop. Eventually, he got caught up in substances and drinking, and that fizzled their marriage out.
Did Gina Think About Having Another Arranged Marriage
After getting divorced, she did not think about marriage at all. Gina was content on being in a relationship that didn't require her to "say I do". And her family and friends were all for her finding love on her own.
How Does Being In A Love Marriage Compare To An Arranged Marriage
Bryan became Gina's friend before they were ever romantic. And she feels that this is a significant part of marriage.  Conversely, in an arranged marriage, it doesn't always work out this way. In her arranged marriage, she did not have a genuine friendship with her ex-husband. They spent very little time in person really getting to know each other. As a result, Gina ended up discovering a lot about him after they were married.
On the other hand, in her love marriage, she got the opportunity to learn a lot about Bryan and his habits before they tied the knot. She used to cry on his shoulders about all the bad dates she went on, and like the champ he is, he could turn her frown upside down.
How Was Bryan And Gina's Engagement And Wedding
They didn't have a formal engagement or wedding because they ended up eloping late at night in Vegas on 4/20/17. Bryan took Gina there to celebrate her 35th birthday. They did have a formal ceremony a year later on their first anniversary with their friends and family.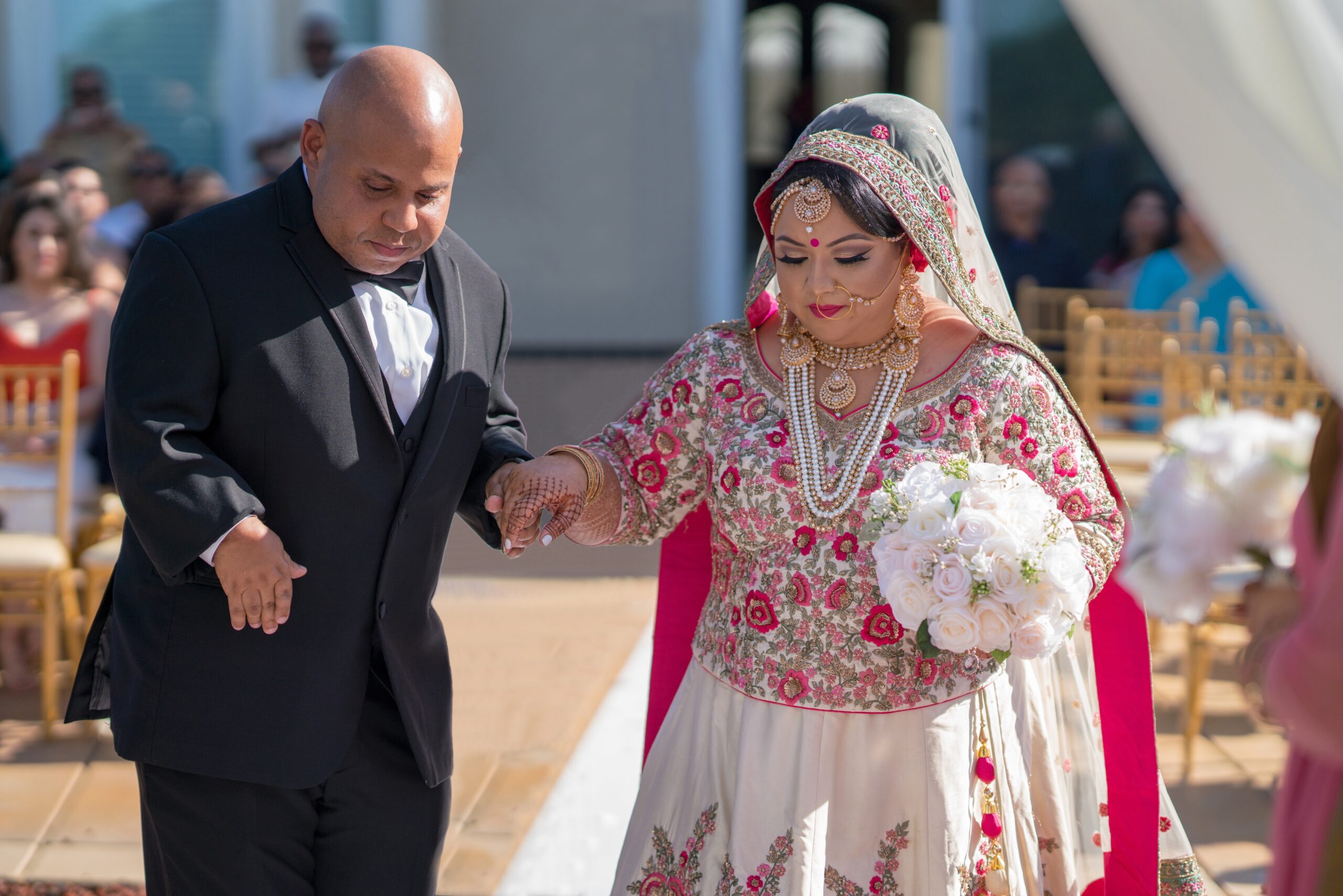 What Obstacles Have They Confronted For Being In An Interracial And Intercultural Relationship
It has been blatant and unexpected discrimination. After Gina started dating Bryan, she had a Black female coworker tell her that she should leave Black men alone and look for her own kind. Because Black women struggled enough in relationships, and so she should leave their men alone. Gina solely expected this kind of discrimination from her ethnicity/race, so she was quite surprised when she heard this from her colleague.
How They Overcame This Obstacle
Bryan's and Gina discussed what happened, and his family assured Gina that there is nothing wrong with marrying the person you love. Furthermore, perhaps her coworker was projecting her personal insecurities onto her. After that day, Gina didn't care much about what anyone thought.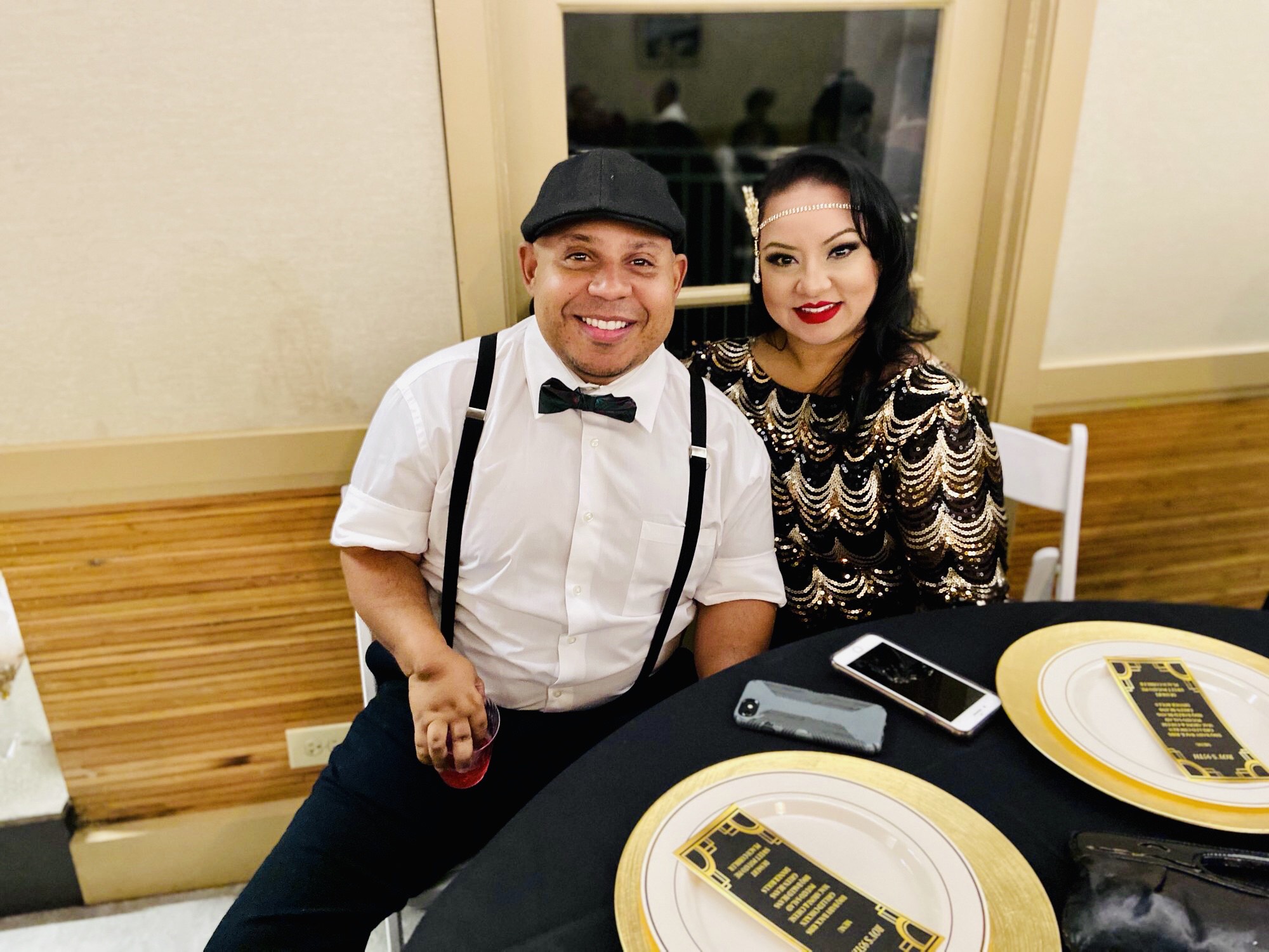 Their Advice To An Interracial And Intercultural Marriage
Honestly, love is love. You can't help who you fall in love with at the end of the day. When they combined their worlds, they agreed to respect and embrace their cultures. And one day, when they have a family together, they will raise their children to understand both cultures' beauty. When you marry each other, your priority should always be the two of you first above all else.
What They Love About Being In An Interracial And Intercultural Marriage
They love that they are combining the forces of both our cultures. Gina adores that Bryan tries to learn words in her language, watches Indian movies with her, and hums along to Indian songs when she plays them. Moreover, how Bryan partakes in family events and functions as if he were Indian too.
Alternatively, Bryan loves sharing his heritage and background with Gina. Together they enjoy attending shows and reading books about Black culture and his ancestors. With all that's happening in this world, Gina has been very active with him during the Black lives matter movement. And she is continuously educating herself about Black history so that their future children have the right education.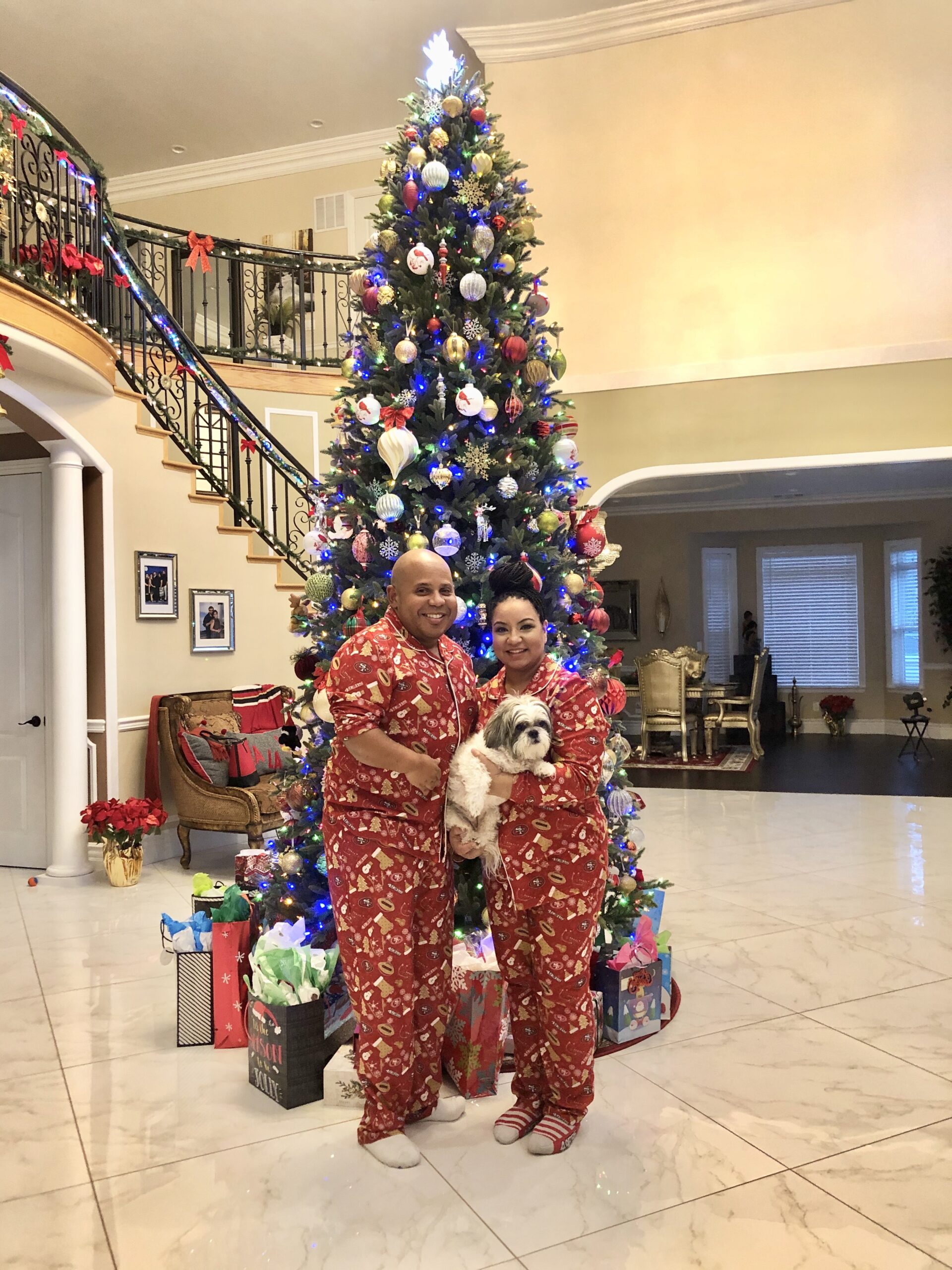 What They Are Still Learning
Ultimately all that matters are Bryan and Gina. Not everyone in the world will understand their love. Yet they can show them that love is love and to live and let live. Sometimes the going gets tough, and that during those times, they support each other culturally and advocate for one another in times of cultural distress.
Thank you Bryan and Angelina for sharing your intriguing, heart tugging, and purely captivating love journey with us! What did you think about their love story?
Are you following us at www.growingupgupta.com yet? Find us on Instagram and Pinterest @growingupguptas and on Twitter @growingupgupta, Facebook @growingupguptablog.
Pin this post for later here!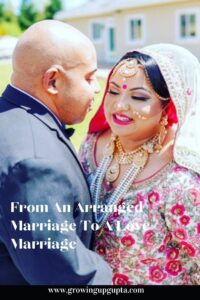 This post contains affiliate links that support the operation of this blog!