Culture: Are We More Alike Than Different?
My husband and I have been together for 12 years, and married for  8 years.  In this time, we have come to realize that culturally speaking we are more alike than different. I think that many people presume that since two cultures are different that there are no or very few similarities. Yet in our experience this is the furthest thing from the truth.
How are we similar you ask? Well, I am African-American and my husband is Indian (his parents are originally from Northern India). Here are our 5 humorous but truthful ways on how our cultures are similar although different:
1.) Both of our cultures love fried food (if you recall Indian Snack attack I talk about this more as an outsider looking in).  Growing up my African-American Mom made the most amazing soul food (a cuisine that originated from the deep South, U.S.) on Sundays.  Our traditional after church delights consisted of: fried chicken, fried catfish, fried okra–did you notice the fried part? And for my Indian husband his family's daily cuisine of choice was Indian food.   A daily Indian meal ritual including snacks and dinner consisting of fried Pakora, fried Samosas, fried Aloo Tikka—you get the point.
2.) Being raised in an African-American family you get accustomed to being late to events (parties, weddings, etc).  And in the course of being late to events you tell the other attendees, yeah, we are on C.P. (Color People) time today.  In my husband's Indian family he also found his family being late to events and them echoing to other attendees, yeah, we are on I.S.T. (Indian Standard Time) today.  Both our cultures know how to be late for events and justify it with comments like C.P. Time and I.S.T.  Yes, if you are wondering, as a couple we are collectively on C.P. and I.S.T. time so we are always late!
Our mantra for Non-Indian and Non-African-American events we attend.
3.) Both our cultures understand the importance of family.  In my African-American family we were raised to respect our elders, have manners, and to understand that family (although there maybe occasions that you don't like them) is family.  In my husband's Indian family this also rings true.  You touch your elders feet out of respect, eat something at an Indian Auntie or Uncle's home out of respect.  You showcase your best manners at all times because you are a representation of your family.  Your family is your family for life.
4.)  Both our cultures have strong held belief systems. I grew up in a Christian family going to church on Sundays. My Indian husband grew up in a Hindu family attending Temple.  The importance of knowing and seeking a higher power is of the utmost importance in both our cultures.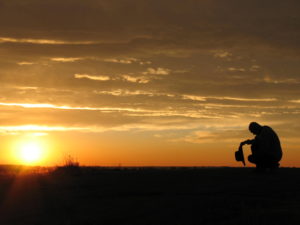 5.)  In both our cultures music, movies, and books were vehicles of communication/cultural awareness that our parents used to teach us more about our culture.  In my African-American family this consisted of watching my parents sing and dance to R&B (like this), seeing movies like Roots and the Color Purple, and reading books such as Toni Morrison's the bluest eyes, Beloved,  Great speeches by Fredrick Douglas, Book T. Washington's up from slavery  to the autobiography of Malcolm X.  In my husband's Indian family he watched his parents sing and dance to Bangra (like this), and watch movies such as: Aasha, Dayavan, Qurbani, and read books such as Gandhi.  All with the purpose of respectively aiding us in understanding the importance, beauty, strength, durability, longevity, and uniqueness of our cultures.  Cultures that through our eyes are seemingly more similar than different.
Do you and your significant other reign from different cultures but after being in a relationship you are finding that your cultures are more similar than not? Post a comment. Like our content subscribe!  Want to know more? Find it in our new book: The Art of Interracial Dating. I'm Dating, Indian. Now, what?