Where Are They Now
An Engagement Story That Will Make Your Heart Melt
In 2017, I introduced you to Jay and Shae. Jay was born in Punjab, India. He moved to the U.S. with his family when he was around eight years old. Shae is African-American, and she was born and raised in North Carolina.  They are complete opposites, but they complement each other well.
How They Met
Jay and Shae met in college while pledging the same co-ed business fraternity. Their pledge class was close, so they spent a lot of time together as a group. The following year, Jay and Shae began to hang out one-on-one but just as friends. 
In the summer of 2010, Shae and Jay attended a minor league baseball game, and she confessed that she was interested in him romantically. He agreed that it was worth exploring. However, they called it quits not long after when Jay gave her some unsettling news.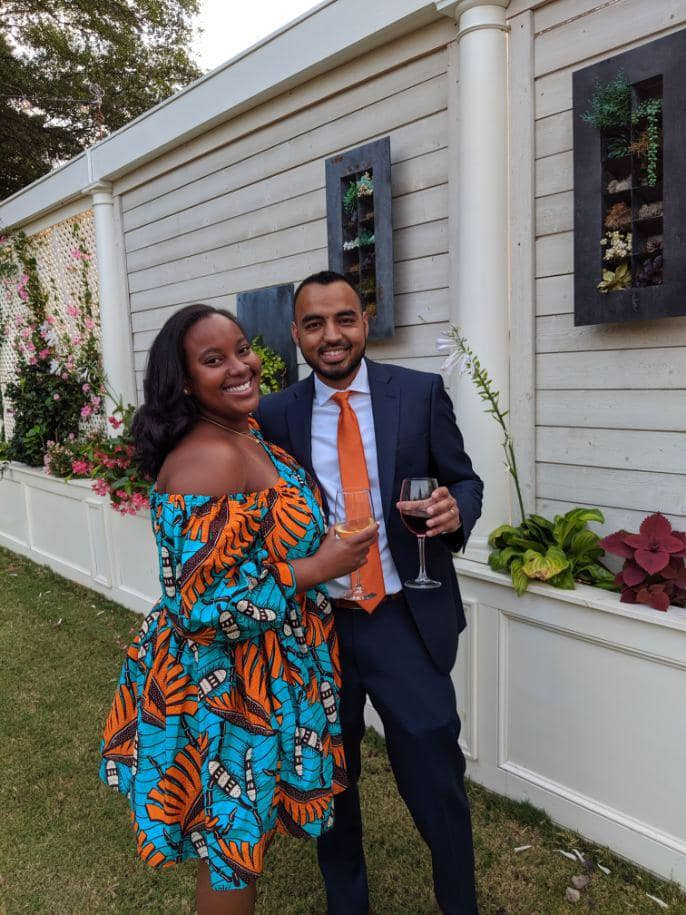 Jay Was Expected To Have An Arranged Marriage
Jay informed Shae that his parents expected him to have an arranged marriage, and he feared that his family would disown him if they found out about her. Shae didn't want Jay to deal with that type of pressure or loss. She also refused to be his partner, knowing that he already planned to marry another woman. They tried to remain friends, but their friendship was never the same. 
Love Worth Fighting For
During the fall of 2012, Jay re-entered Shae's life. They picked up right where they left off. By March of 2013, they started dating again. She was willing to make it work if he was willing to fight for their relationship. They were finally on the same page. The arranged marriage wasn't an option anymore and, although; Shae knew the choice was not easy, she was grateful that Jay wanted their relationship to flourish as badly as she did.
Jay proposed to Shae on the campus of North Carolina State University, where their complicated love story began. For Shae, it was the night of answered prayers. She knew for a long time that she wanted to be Jay's wife; it was just a matter of him asking her. 
From Engaged To Married
After getting engaged in Nov 2017, Shae and Jay had a short 4-month engagement. They decided to get married at the courthouse to save money for a home. They didn't have a wedding reception and took photos of their big day on their phones. Shae and Jay concluded their wedding day with food, wine, and a Bundt cake with Shae's immediate family and two of their dearest friends.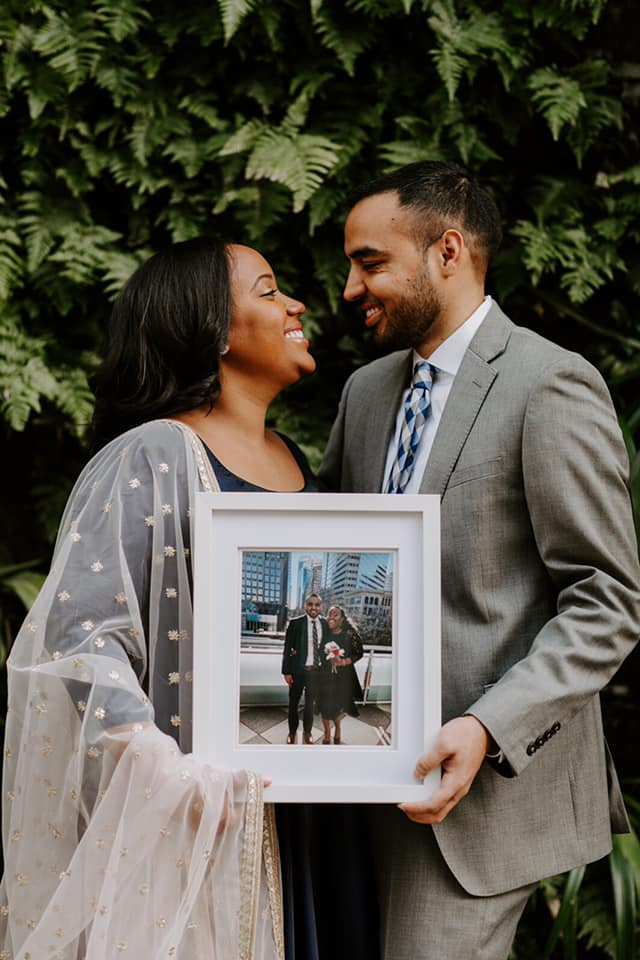 Moving Into Their New Home And Rescuing A Puppy
A few months after their wedding, Shae and Jay moved into their new home. It was a new build; hence Jay would check on the home's progress at least once a week. He was fascinated by the building process. 
The following year, in 2018, Shae and Jay rescued a puppy named Luke. He's named after Luke Kuechly. Luke followed Shae around the house like a shadow for the first few days, but it didn't take him long to become a daddy's boy.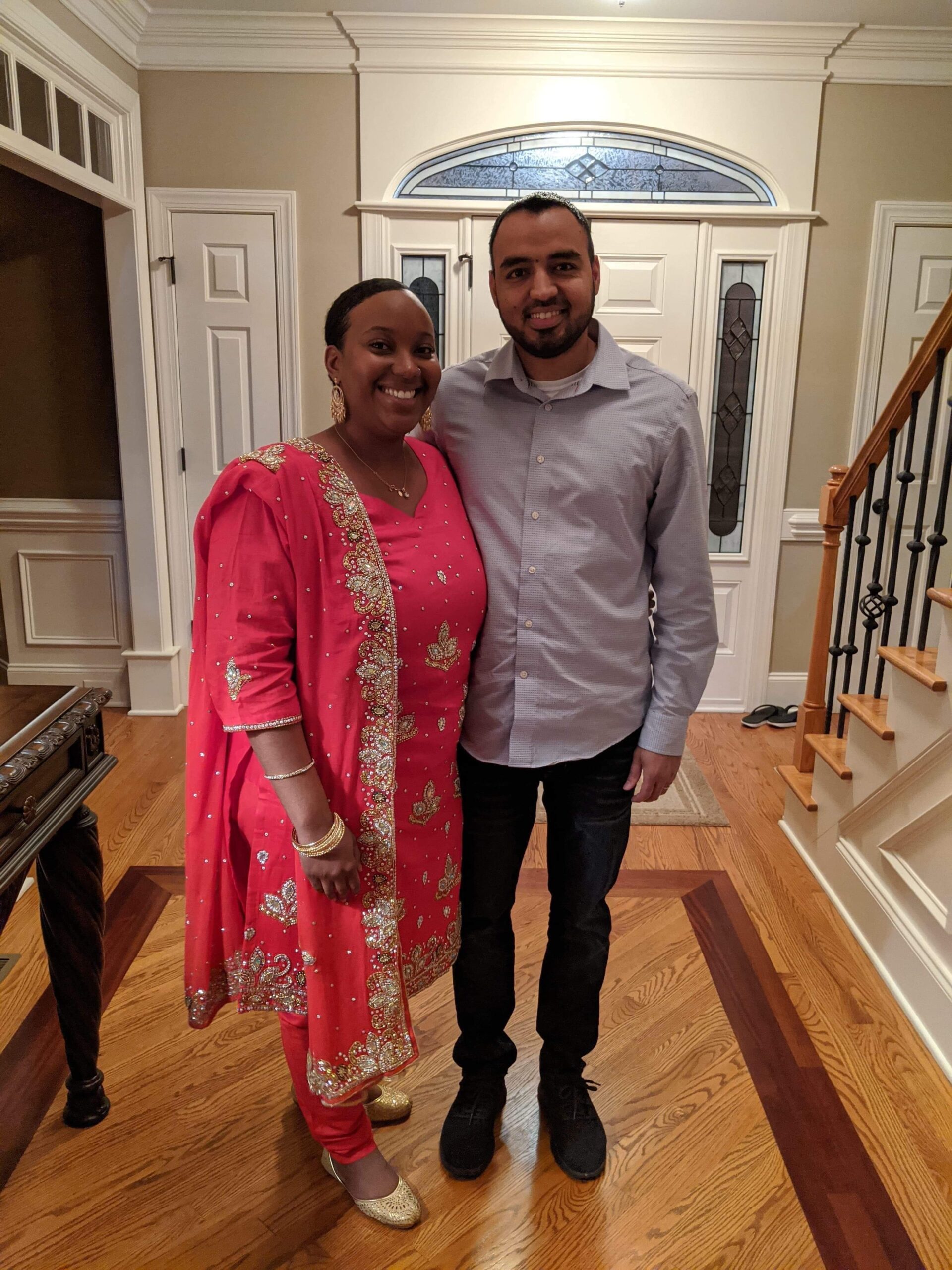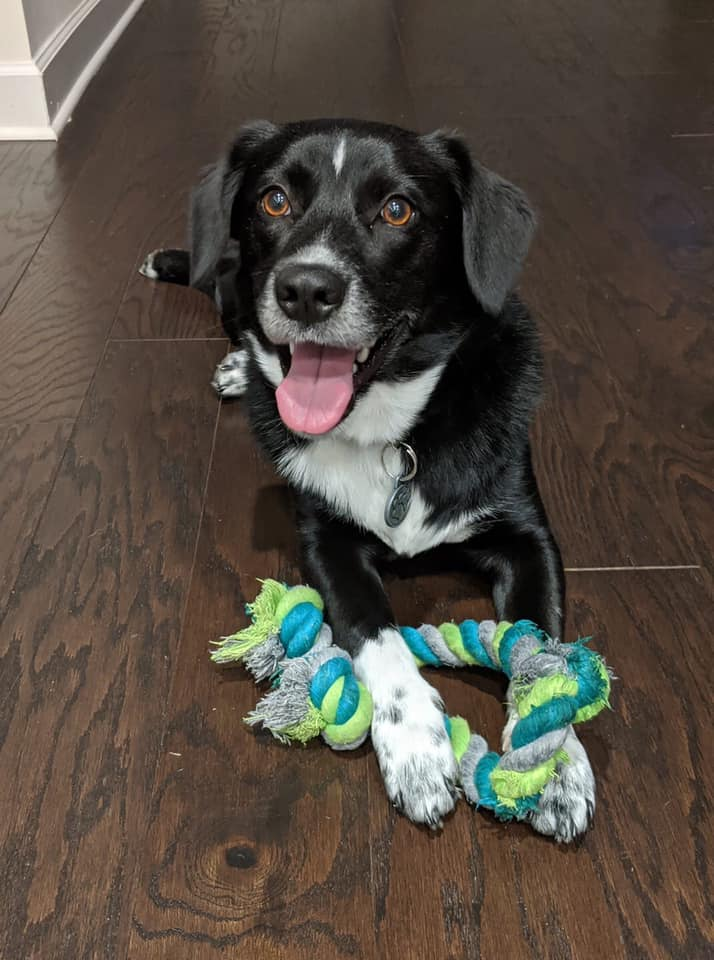 Pandemic Life And Preparing For The Arrival Of A Baby Girl!
Shae and Jay spent the majority of 2020 inside – quarantining, working from home, and taking advantage of the additional time together. Currently, they are preparing for the arrival of their baby girl! They can't wait to meet her later this year. As you can imagine, their family is so excited, and Shae can't wait to see the man she loves so much become a father.
What did you think about their update? Our family is so very excited for them! Comment below and share this post!
Pin this post for later, here!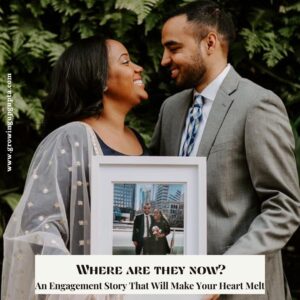 Are you following us at www.growingupgupta.com yet? Find us on Instagram and Pinterest @growingupguptas and on Twitter @growingupgupta, Facebook @growingupguptablog.
This post contains affiliate links that support the operation of this blog!