i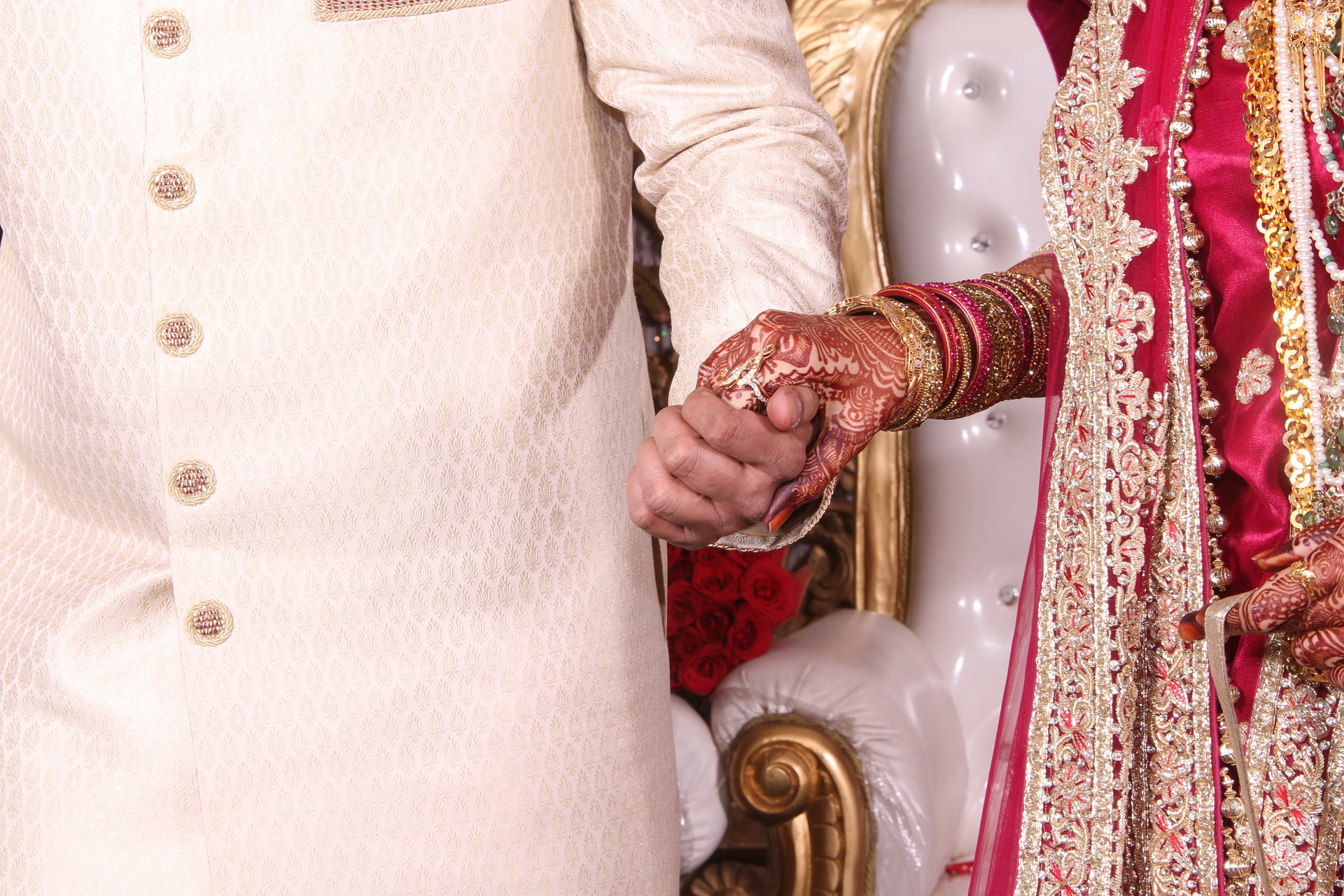 WHAT NO ONE TELLS YOU ABOUT PLANNING AN INDIAN/INTERCULTURAL WEDDING
Exactly one week ago, September 6th, 2008 was our Indian wedding ceremony aka "Big Fat Indian Wedding."  It has now been 8 years since that date; how time flies.  August 15th, 2008 was our Christian ceremony in St. Thomas, U.S.V.I.  We had two separate ceremonies on two different dates because my Indian husband had been disowned by his parents for choosing to be with an African-American woman. However after 6 months had passed his parents had a change of heart about wanting their son in their life and so our Indian wedding plans unfolded.


Standing at the top of my future-In-Law's door step I was ready for the worst. My Fiancé (now Husband) pressed the door bell and his Parents ushered us into their home. He hugged them and they said welcome to our/your home Nikita.  Dressed in a lavender Indian Salwar Kameez I touched their feet out of respect and we all retreated to the living room and sat down.  His Mom took out a jewelry set his Parents had purchased for me and extended it in my direction.  "Welcome to the family!", she exclaimed.  I got up and hugged and thanked her for the gift, and she told me to "call her Mom."  My Husband's Dad followed suit, and said "call me Dad."  I thought, yes, I can finally exhale.
However, as I went to do so a string of jeopardy trivia questions ensued from my future-In-Laws: "Have you had Indian food before?"; "Do you eat Indian food?"; "Do you like it?";  "We heard you like Indian clothes?"; "What do your parents do?";  "Where did you go to school?";  "What did you go to school for?"; "What was your final degree in?"  As I answered with focus and drive, like I was studying for my GMAT again, my Future In-Laws then said, "great we want to have an Indian Ceremony for you two as well."  With jubilee my Fiancé and I agreed.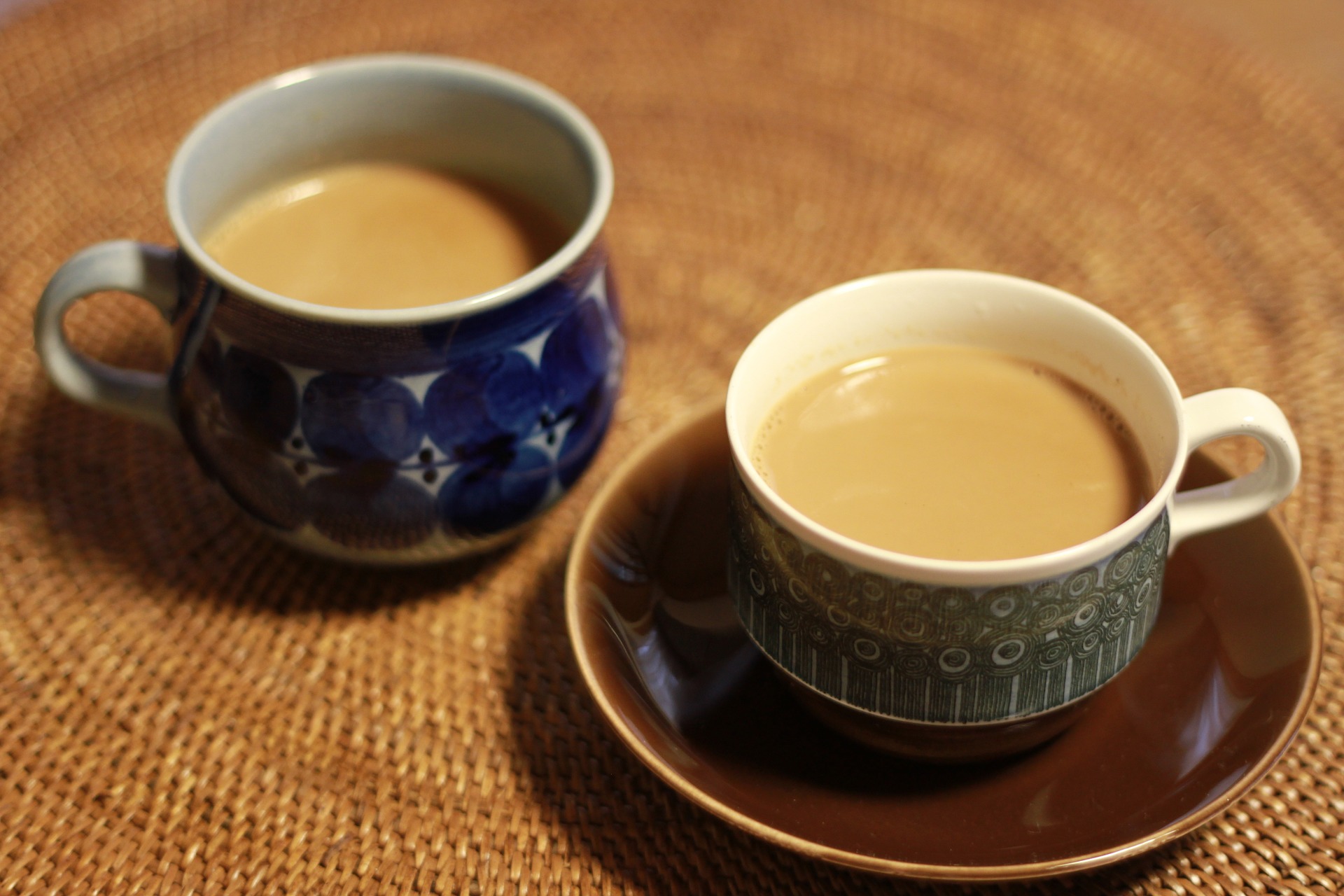 LET THE CHAI AND WEDDING PLANNING BEGIN
My future Mother-In-Law proceeded towards the stove to make chai after a short conversation in Hindi between her and my future Father-in-law.  My Fiancé nudged me to go help his Mom serve the chai once it is done.  I asked, "Mom, is there anything I can help with?"  "Not yet", she replied and bustled up the stairs to the second floor of their home.  Minutes later she came down with an Indian Saree blouse for me to try on.
Indian saree blouse with metal clips/closure in Front
As I hurried into the bathroom at her request  I placed my arms into the blouse, but I could not decipher which side was the front vs. the back as the necklines were the same. In the U.S. the metal clips are traditionally in the back of a garment so I put the blouse on and called my Fiancé's mom to the door.  Upon opening the door she chuckled and said it is on backwards.  Oh, no, I thought to myself and quickly closed the door. Attempting to gain composure I took the blouse off and tried to close the metal clips and found that only the first two would close. I again called out, Mom and opened the bathroom door.  She looked at the blouse and took note that I couldn't get the last two clips to close.  She then uttered, "oh, that is too bad" and then proceeded to adjust the top and take my measurements.  I later found out that the Indian blouse she had me try one was from her wedding.  And of course, I wanted to belt out "well it would have fit if I took off my undergarment" but held my breath and decided to give it no further consideration.
Back in the living room my future Mother-In-Law gestured that the chai was ready and I scrambled back to the kitchen to help her bring it into the living room.  As I handed my future Father-In-Law his chai my future Mother-In-Law stated that she was going to be heading to India to get our Indian wedding clothes.  I secretly wanted to go too but could not think of articulating such because we had gone through so much to get to this point.  I also wanted to see, feel, touch and try on the bridal garments to make sure they would look amazing on me because it was for our Indian wedding after all.  At last,  an Indian wedding that as a Non-Indian woman I finally had a rite of passage to and they as parents had awaited for their son.
TOP 5 LESSONS LEARNED FOR PLANNING AN INDIAN/INTERCULTURAL WEDDDING:
Take things one step at a time.  Accepting and marrying someone of a different culture is still a big deal and even taboo in many cultures.  Whether you have been embraced into their family or not from the beginning it says a lot when people are willing to try to change for the better.
Get to know your future extended family and let them be your guide.   Thoughtfully ask questions to understand the who, what, where, when etc of wedding preparations and other ceremonial details and activities.  ***If the relationship was not initially accepted you may find yourself doing most of the work in relationship building with your significant other's family.  If you are thinking so I have to prove myself–that is pretty much a yes because a white flag has been raised.  Go at a pace that is right for you with your significant other's help/input.
If you are trying on garments for your wedding/ceremony and the blouse is an Indian garment the metal clips/closure is worn in the front.  In addition, relax and breathe.
Show your excitement, vocalize your preferences on certain specifics that are important to you, and take an active role in planning if desired.   I waited until I was asked about specific details for our Indian ceremony because of the sensitive nature of our relationship.   Nonetheless, I was very active in planning our ceremony once my future Mother-In-Law came back from India. All of this will resonate with your future family members and show that you are eager to embrace their culture too.
Be prepared to be the guru on the wedding and all other intricacies' for your own family if there was/is no previous knowledge of the who, what, where etc.  If you think about it this is a big step for both families involved and everyone is learning something new.
Mantra: "All progress takes place outside the comfort zone."–Michael Bobak
Part II is coming soon–I felt beautiful in the heavily embroidered and historically royal attire called a Lehenga choli.    My future Father-In-Law said to me, "you look like an Indian Princess."  My own Father quipped, "what, dowry?"
Are you in an interracial/intercultural relationship or marriage? Did you have two weddings? What was the planning process like? Post a comment below. Like our content? Subscribe! Want to share your story? Write us at [email protected].