Interracial/Intercultural Marriage:  Indian Woman & African-American and Jewish Man
LATHA & ADRIAN'S LOVE STORY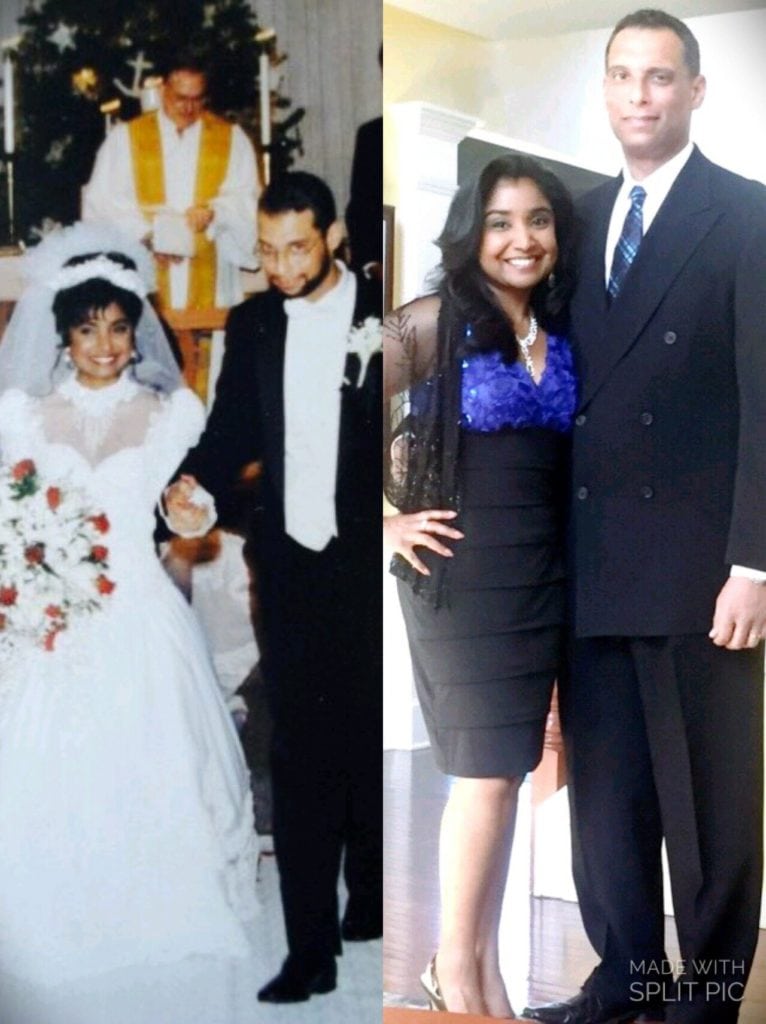 My name is Latha Boyd. I am of Indian descent, born and raised in Chicago, IL.  My husband's name is Adrian and he is of African-American and Jewish descent.  We have a sweet and beautiful Black and Indian (Blindian) daughter named Nicolette.
HOW WE MET
Adrian and I met at work.  I am a pharmacist and he was a pharmacy technician.   He, by fate, accepted an offer for a tech position at the hospital pharmacy I worked in.  We started working together,  hit it off right away, and became friends.
My parents are both from Kerala, India, and were raised Catholic.  They were actually pretty liberal parents compared to my Indian friends' parents.  But, due to certain stereotypes, I was not allowed to date certain races or religions.  African Americans and Jews were among them!  So Adrian was a double whammy there!
SECRET DATING
After a really cool friendship, we decided to "secretly" see one another.  I was technically his superior at work, so dating and working together would be a conflict of interest.  I put secretly in quotes because all of our co-workers knew, but knew not to say anything.  As our relationship became more serious, I decided to introduce him to my parents.  His mom already knew me and we had met earlier while dating.  There were no issues on his side.
INTRODUCING HIM TO MY PARENTS
Surprisingly, my dad had no problem with my dating Adrian, in spite of his ethnic background.  My mom was a little hesitant.  But once they met him, they loved him.  We did hit a few obstacles along the way, due to personal reasons.  Those reasons were enough for my dad to threaten to kick me out of the house if I decided to keep seeing him!  Not going into detail, these are situations that a young Indian girl, marrying for the first time, would reject if it was an arranged marriage proposal. But, once my parents knew that I was set on marrying him, there was no convincing me otherwise.  My parents soon accepted him as their own and treated him as such.  My brother and husband get along like brothers!
20 YEARS LATER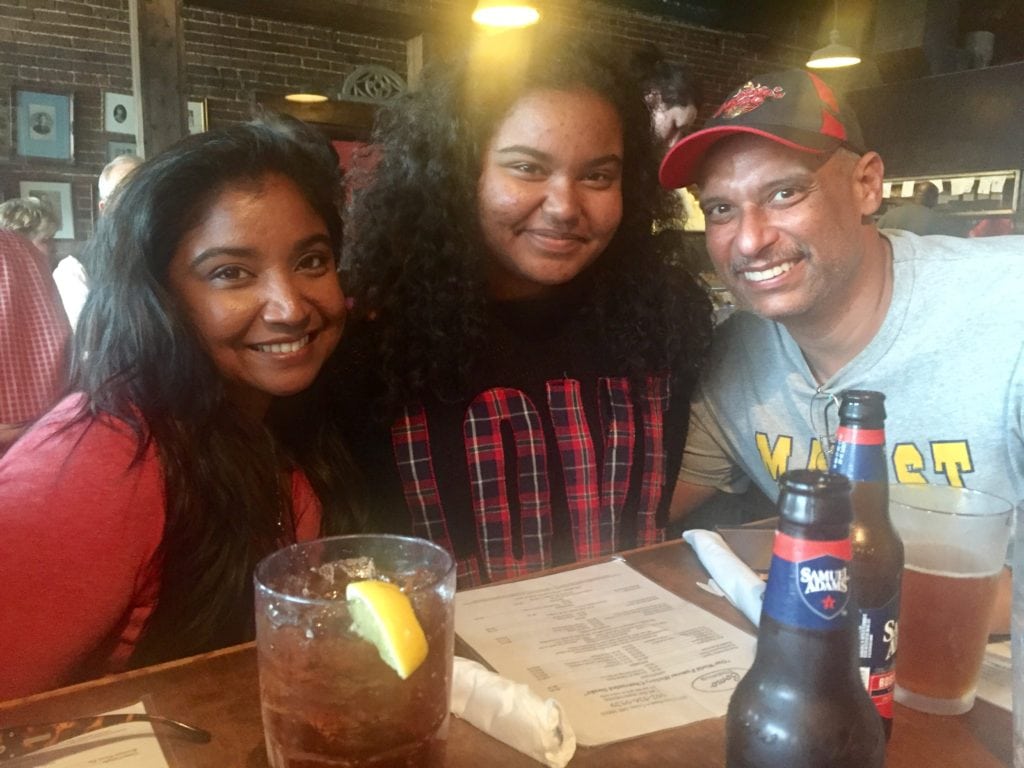 Fast forward twenty years later and we are still together!  My dad passed away 17 years ago, shortly after our daughter was born.  He was so excited about her and loved her deeply during the three short months he knew her.  He became the dad to Adrian he never knew.   Adrian was devastated when he passed.  Obstacles we faced during marriage were more cultural than anything.  We faced many ups and downs as with any marriage.  But, it's the love and respect we share that has pushed us to persevere in our marriage and cling to each other even tighter through the worst of storms.
If I had been closed off to dating outside of my race, we would not have experienced the beautiful life that we have today.
KEY TAKEAWAY TO AN INTERRACIAL/INTERCULTURAL MARRIAGE
My takeaway from this is to not allow your fears to control your decisions in life.  Follow your heart and face your fears.  You might be surprised how unfounded they are and how much more amazing your life can be.
Are you in an interracial/intercultural relationship or marriage? What did you think of their story? Thank you Latha for sharing your love story with us. Part II of their story coming  later this week where they share some key tips to raising a multiracial/multicultural child.
This post contains affiliate links which help to support the operation of this blog.