A Love Story That Will Blow Your Mind
Interracial/Intercultural Marriage: African-American Man And Indian Woman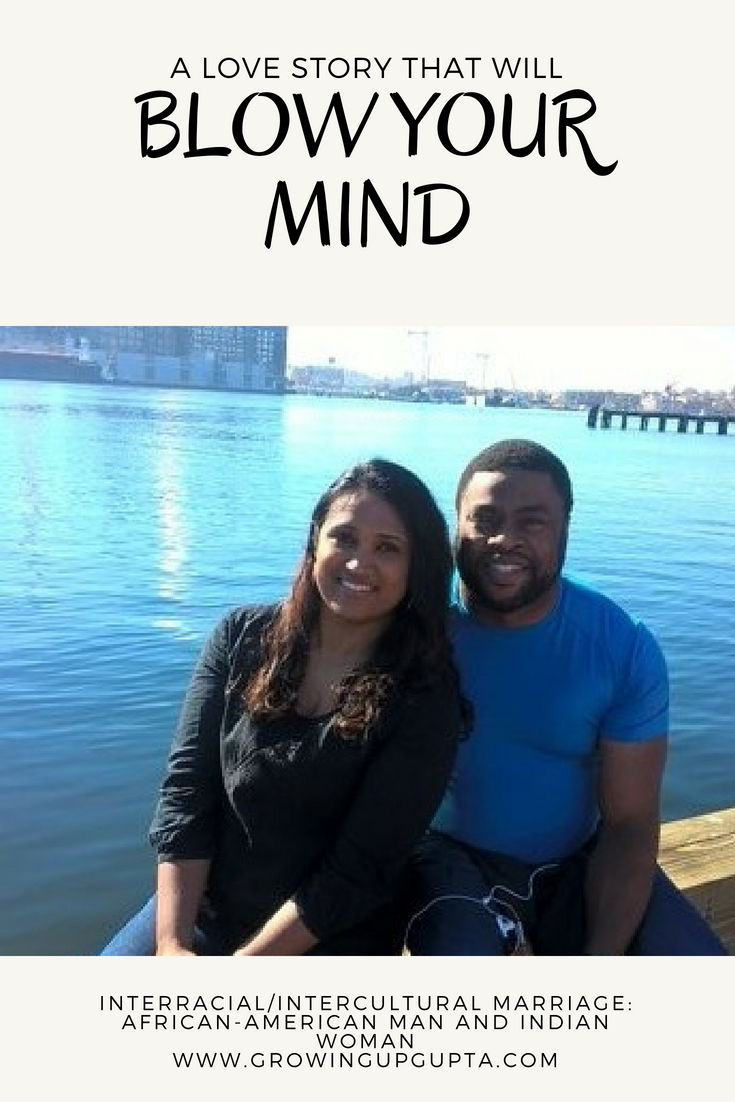 About Us
Hi! Our names are Carl and Lata. Carl is an African-American man, and he was born in Mt. Clemens, MI. His beautiful wife, Lata, is Indian, and she was born in Bhopal, India. Carl lived in California for two years, other than that in S.E. Michigan his entire life. Lata moved from India to Detroit, MI, when she was about nine years old. She lived in the city of Detroit, MI, for a few years and then moved to Roseville, MI, and eventually, Troy, MI. 
How They Met
Lata and Carl met on Sunday, June 30, 1991. The 63091 in Carl's online name represents the day that they met. He had just graduated, and his church had taken him out to eat at a restaurant, which was also Lata's place of employment. It was Lata's first day on the job that day, and she was so gorgeous to Carl. Carl's entire church had come in, so instead of training her, they decided to sit her down until "the rush was over."
 While she was sitting there, Carl wanted to talk to her, but he was scared. So he sent his friend to ask her for a few things: straws, spoons, extra napkins, etc. She was more annoyed than amused because she didn't know where anything was. Finally, Carl asked his friend to ask her for her phone number. She sent back her answer. NO! Carl was devastated, embarrassed, and humiliated, but he managed to eat, LOL! After everyone ate, they all left the restaurant.
Then just before, Carl left, he walked past Lata, and she said that she would take his number! Carl was excited, so he gave it to her, and he walked out of the restaurant so happy. A few days later, she called, and they arranged their 1st meeting. After that it was a wrap/they were together.
How Long Have They Been Together
This coming, June 30, 2018, they will be together for 27 years.
The Challenges They Faced Head On
They, of course, had to sneak and date one another. Lata told Carl early on that she was not at all allowed to date, call members of the opposite sex, or have a boyfriend. Her father had been killed by a drunk driver shortly after they moved to Detroit, MI, so she lived with her mother and two sisters. Therefore, they had to avoid the Indian American Community altogether. They would meet at her friend's house about a half a mile away.
And after two years of successfully secretly dating, Lata's mother's suspicions were validated by Lata, and she came clean. Afterward, she called Carl because her mother had called her uncle over to take her back to India. When Lata told Carl that he went over to their new house to see if he could help in any way, when he arrived at the door, Lata's mother cried hard for nearly an hour. She just insistently kept saying," We don't do this…"
Lata Already 

Has A Husband Chosen

For Her!  So It Is Us Or Him
Eventually, Lata's mom calmed down, and they did begin to talk. It did not go well. As it turned out, Lata's mom revealed that she had already chosen a suitor for her daughter. She bought the brand new house that they were in, and she was going to bring him to live there once he married her. She circulated the man's picture, and Lata was ultimately told that if she continued to see Carl, she would not see her mother, or her younger sisters again (Lata is the oldest child). Lata and Carl talked, they cried, and they thought, and ultimately, it was Lata's decision. And Lata courageously left with Carl.
 Lata's Family Vanished
Lata's mom had (it seemed) made good on her promise. She had taken Lata's two sisters, and she just vanished after a while. They couldn't understand it. She had just bought a house and then disappeared. As it turned out, she had to go back to India and settle things with Lata's "husband-to-be family." To complicate matters, Lata had to stay with a friend of theirs when her mom first left because Carl had not yet had his own place. Upon her return, Carl was intentional in trying to have Lata patch things up with her mother. But they would not have a significant relationship until Carl and Lata had their first child in 1995. After that, Carl was tolerated.
What Carl's Parents Thought Of Lata
There were no challenges from Carl's family. Lata was embraced immediately.
Carl And Lata's Top Tips To An Interracial/Intercultural Relationship
1.) Carl shares to proceed with understanding. There will be angst and ire. Yet understand the reason why you're bucking against a centuries-old culture! I can't tell you how many times that I've had to say, Carl, you're the 1st African-American man in the family ever. So suck it up and exercise some understanding!
2.) Carl states that there will be culture clashes. But understand why you were born on two different hemispheres and/or have two different family ways of doing things/thinking.
3.) Lata shares to start your relationship as friends, as your foundation, and stay focused on what you fell in love with during your courtship.
4.) Carl explains there will be a myriad of different relational challenges. For example, Lata's dad passing when she was around 10. My parents divorced when I was 10. If our relationship was going to be successful, then we had to forge our own destinies.
Carl and Lata have four boys. For them, combining cultures for the benefit of their children was easily done after they had fully embraced each other's cultures. When Carl was dating Lata, he would spend hours in the encyclopedia studying India. She was the first Indian person that he had met in his life. She was the first exposure that he had to Indian: music, food, people, clothing, and language(s), etc.
Additionally, both cultures must be acknowledged and celebrated, but not one amplified over the other. Lata had embraced Christianity; although, she was born and raised Hindu. After her father passed, they would attend Hindu temples less and less. Carl was born and raised in the church, and he had been a "church boy" all of his life. Lata says this gave him an advantage because they both have very similar values on life and even love. Themes such as purity and righteousness were themes that they had embraced through different religions, but once they had children, they could both model and teach their children together. And eventually, Lata's mom converted to Christianity as well.  Lastly, they are intentional in making sure that Indian movies and music was/is played in the house. And they remind the boys that they have two different bloodlines and cultures within them.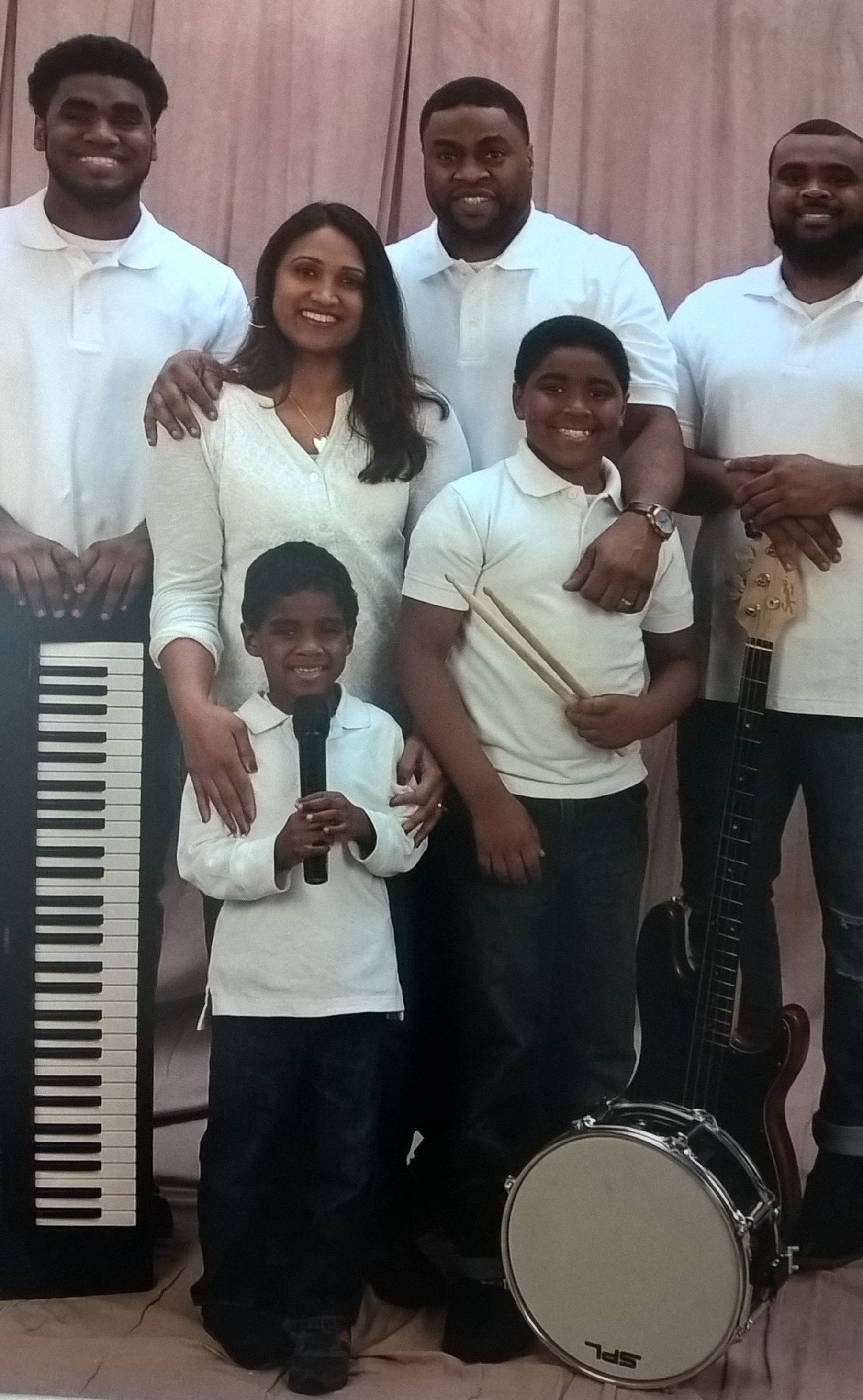 Their Must-Know Parenting Tips
1.) Lata says to teach your children both cultures.
2.) Carl and Lata both advise you to begin and to keep your own family traditions.
3.) Carl adds as it relates to raising multicultural children, it may not be all bad that they see you struggle and disagree, as well as, make-up and keep loving one another. It does take a village to raise children. Lata and I have two different sets of children (23, 19, 11, and 6…we tried to get a girl, lol!) And the beauty in that, today, is that we can speak with our older sons like young men, and be very transparent. They have seen and heard a lot from us and life. Looking at us and looking out into the world that they live in can lend a compass for where they will seek their own life's directions. The second set will be that much easier to rear because they have, not only their parents but their older brothers from which to form and embrace their own family values. 
 I'm at a loss for words and completely rattled right now! What a compelling and mind-blowing love story. Thank you, Carl and Lata, for sharing your love story filled with a roller coaster of raw emotions and priceless parenting tips! Congratulations on your upcoming wedding anniversary of 27 years! How phenomenal is that!
What did you think of Carl and Lata's love story? Write a comment below!
 Have a question for us? Write to us at [email protected]
 Find us on Twitter @growingupgupta and Facebook @growingupguptablog, and Pinterest, and Instagram @growingupguptas.
This post contains affiliate links that help support the operation of this blog!