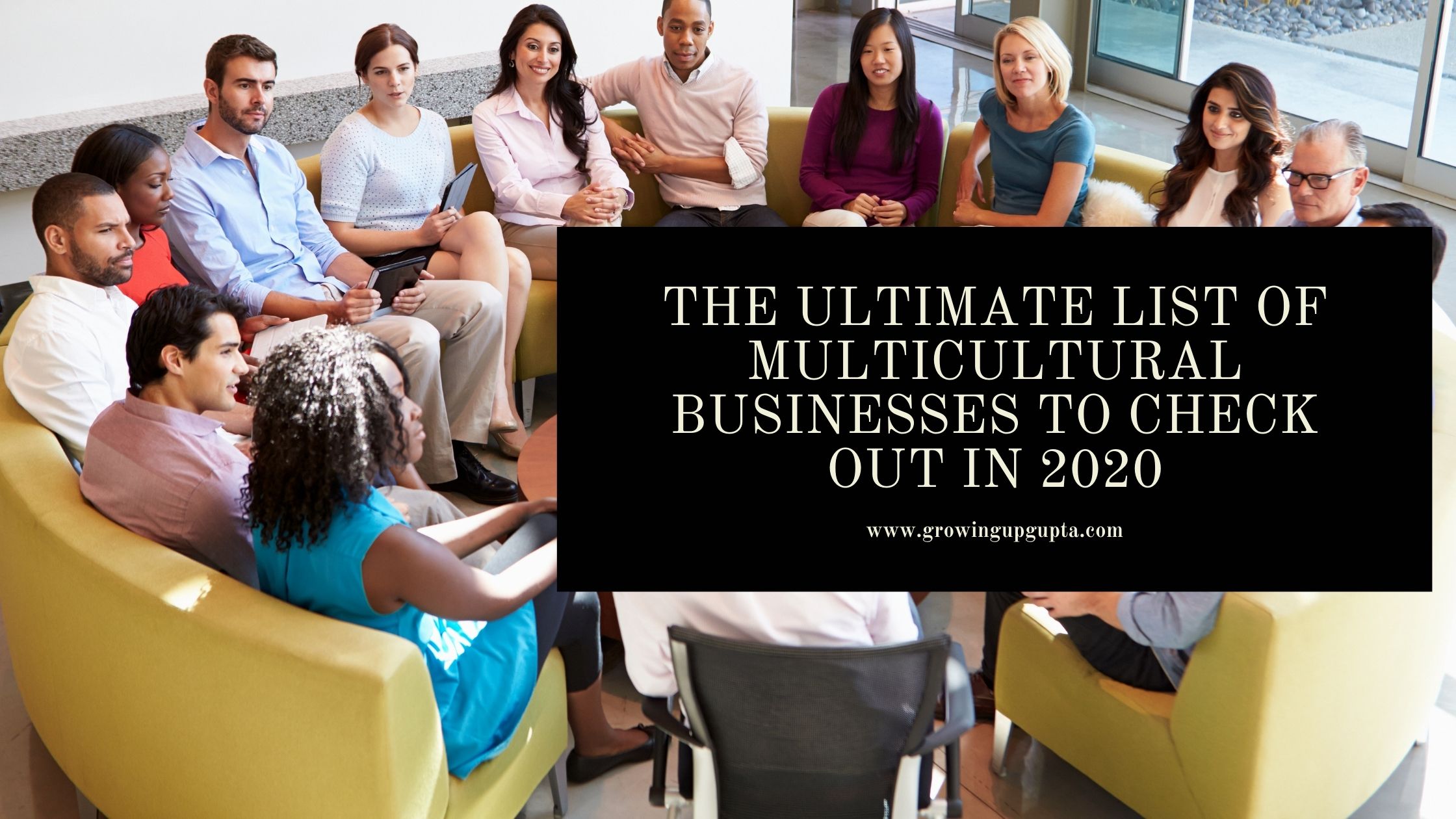 The Ultimate List Of Multicultural Businesses To Check Out Now
Where are the multicultural businesses? How do you find them? Have these questions sprung to mind in your multicultural family home? Since the inception of this blog, we have sought diverse and inclusive family resources. Today, we are sharing a directory of multicultural businesses (including authors, bloggers, vloggers, etc.) that you should know about. Let's just say this is the ultimate list of businesses that you should check out, pass along, and save.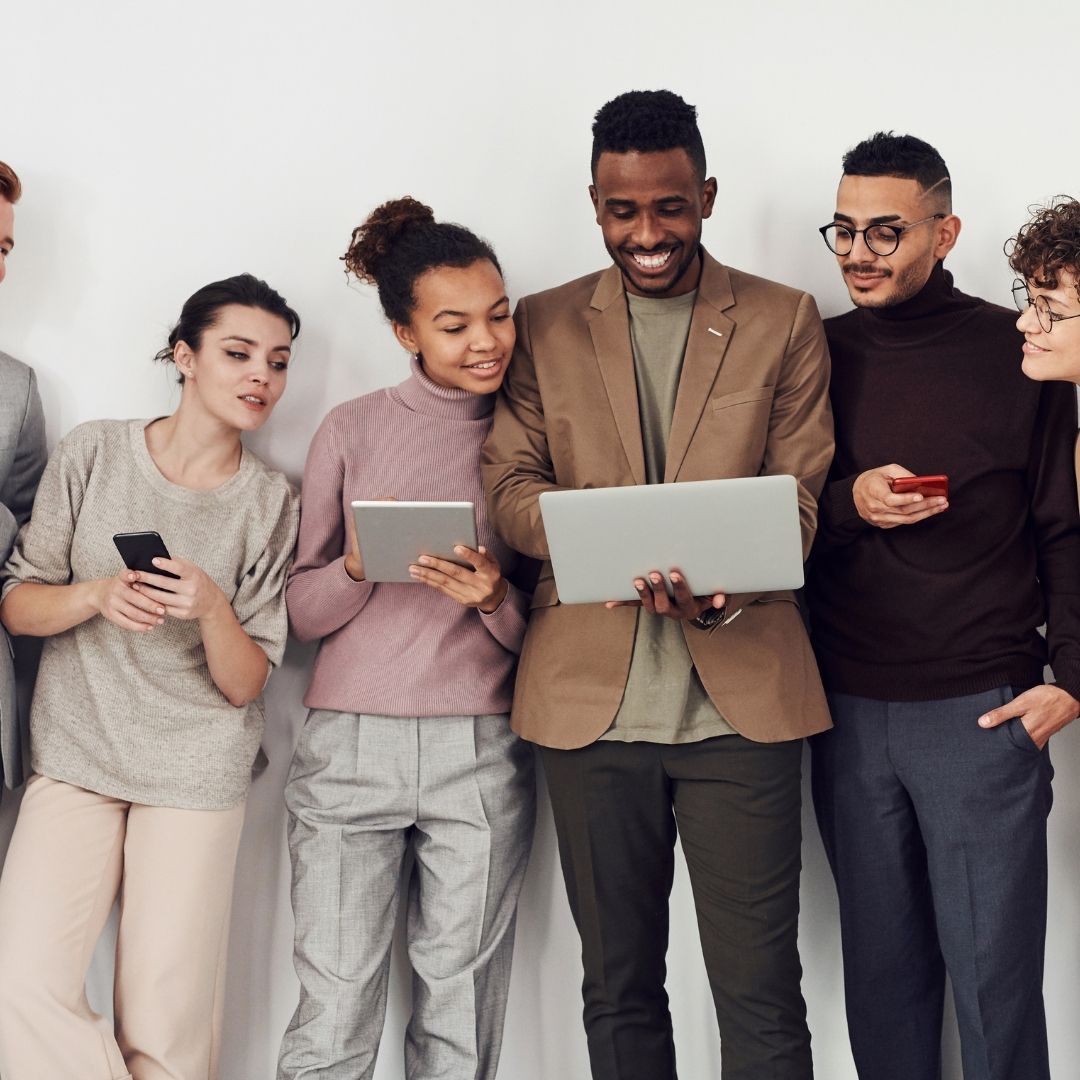 A Directory Of Multicultural Businesses 
Artist
Humna Mustafa
Humna is an artist and ceramics decorator based in the U.K.
Mia Maelzer
Mia is an artist and award-winning actress based in India.
Authors
Ajanta Chakraborty
Ajanta is an award-winning author of the Maya Neel Books on India by Culture Groove Kids.
Hannah Edington Tekle
Hannah is the author of multicultural fiction. Her first book, Kilis Culture, is a critique on foreign aid and development, as seen through a love triangle.
Nikita Gupta
Nikita is the creator of www.growingupgupta.com and the author of various books: The Art Of Interracial Dating; I Love Masala Me, and Habits Of Successful Career Nomads. Her newest book, a children's book, is called I Love Masala Me. I Love Masala me celebrates children that come from multicultural and multiracial backgrounds.  
Reena Bhansali
Reena is the author of Hindi by Reena. Fun Hindi kids books, courses, products, and adult classes.
Sang Kromah
Sang  is a young adult fantasy author. Her novel, Djinn, takes Liberian and Middle Eastern lore and modernizes stories in an American setting.
Shoumi Sen
Shoumi is the creator of "From The Toddler Diaries," a series of children's books on Indian culture and mythology.
Consulting And Coaching Services
Gaya Trisethi
Consulting and coaching to writers, creatives, and academics.
Educational Resources For Children
Artsydinos
Diverse arts and craft activities for kids to teach them about the diversity in the world.
Bollywood Groove
Kids Bollywood dance and culture.
Indigrow Kids
Provides multicultural inspired books and games.
Raising A Legacy
Holiday themed pintables for kids.
The Heritage Supply Co.
Delivers children's educational toys and resources that bridge South Asian language, art, and culture with modern designs to preserve and pass on heritage to future generations.
Little Likes Kids
Diverse puzzles and games for kids.
Raising A Legacy
Holiday themed pintables for kids.
Educational And Cultural Subscription Boxes For Kids
Inkidzco
Subscription boxes teaching cultural awareness + global diversity. Use promo code GUG10 for 10% off an annual subscription.
Little Global Citizens
Fosters open-mindedness and compassion in children by introducing them to cultures of the world, one country at a time.
Toka Box
The only South Asian subscription box for children that combines literacy and S.T.E.M.
Family And Relationship Services
Brown Girl Rise Up
A community that runs retreats globally and creates sisterhood connections for women of color to rise up and tap into their power.
https://instagram.com/browngirlriseup
Dr. Patricia D. Johnson
Marriage and Family Therapist
Dr. Johnson focuses on interracial relationships and marriages.
I.K. Sahara Foundation 
A domestic and sexual violence foundation that provides support to those impacted by DV/sexual abuse, mental health, addictions, and trauma.
https://instagram.com/iksaharafoundation
Kahani Events & Design
Wedding décor and design, including henna for South Asian and other cultural/multicultural weddings in Minnesota, USA.
Mayas Book Nook
A speech-language pathologist and reading researcher helping struggling readers. They promote strong language and literacy skills through diverse children's books.
Sonipelty
Love And Relationship Coach.
https://limitlesslovewithsoni.com
Home Services
The Luxe Wash
Luxury mobile detailing. Premium car washing services in Houston, TX.
Vyana Infant Massage
They teach baby massage online and in-person.
www.instagram.com/vyana.infantmassage
GrlFriday_237
Personal and pet services.
https://www.instagram.com/grlfriday_237
Home Décor And Fashion
I Love Masala Me
Multicultural Family products inspired from the children's book I Love Masala Me and Growing Up Gupta. 
https://www.zazzle.com/store/growingupgupta 
Masala My Life
Indian inspired fits, jewelry, and more, including two new subscription boxes. Use promo code GUPTAS10 for 10% off!
The Elizab3thjoy Custom Home Décor & Tees
Custom Home Décor & Tees.
www.etsy.com/shop/TheElizab3thJoy
Fashion
Heritage Textiles Of India
Sustainably made brand repurposing Indian textiles.
Mixed Love Global
Clothing brand.
Personality Designs
Designer of womenswear.
The Mom Tribeca
Tees for mama's and their mini's.
Kid Instagrammers
Amaya Kaitlin
Amaya is a 7-year old African-American and South Asian aspiring model and actress. She is also the daughter of Nikita Gupta (@growingupguptas).
https://www.instagram.com/amayakaitlin
Cheese Babies
Sonya and Hira are two kids that cook. Sonya does Indian fusion; Hira loves to back the classics. They host classes where all the money goes to charities.
https://www.instagram.com/cheese_babies
Language Resources
Learn Malayalam With Eli Kutty
Learn Gujarati & Hindi With Bolobolo Baby
Multicultural Book Shops
Ruby's Reads U.K.
Asian Lit For Kids
https://bookshop.org/shop/asianlitforkids
Amayah's Diverse Books
https://www.instagram.com/amayahs_diversebooks
Non-Profit
Little Free Diverse Libraries
Amplify and empower Black and Brown Children. B.I.P.O.C. authors, all purchased from Black-owned bookstores.
https://www.instagram.com/littlefreediverselibraries
Podcasters
Invisible India
Find almost 50 podcast episodes of thoughtful analysis of cross-cultural (Indian-Western) relationships. They have included several stereotype breakers covering topics of gender stereotypes, adoption, language learning, etc.
The Story Seeds Podcast
A podcast in which kids collaborate with authors.
Publishers Of Children's Books
Global Kidz House
Celebrates the diversity of Africa and the African diaspora through children's books.
Raising World Children
Create resources and books for multicultural families to empower kids to be diverse. They also assist writers looking to self-publish.
Restaurants And Bakeries
Krishna's Pie Cottage
A new Indo-Caribbean Bakery by a South Asian/Indian wife, Krishna and her African-American husband, Jermaine based in Los Angeles, CA.
Reviewers And Illustrators
Beti Books
Review children's literature and other media with strong Black and Brown characters. 
Garam Masala Studios
Illustrates, writes reviews on movies, books, and entertainment. Create awareness on Blasian and Black mixed history and culture in the media.
https://instagram.com/garammasalastudios
Supriya Thapar
Reviewer of children's books.
https://www.instagram.com/supriyathapar87
Web Comic
Hedgie And Quill
Is a new web comic showcasing a combination of light-hearted and serious topics.
https://www.instagram.com/hedgieanquill
Web And Graphic Design
Jamila's Graphics
A graphic designer with a passion for brand development projects on communications, marketing, and environmental sustainability teams.
Writers/Bloggers
Plant-Based And Broke
Aly shares plant-based meals that are made with affordable and accessible ingredients.
Kiwi Punjabi Wife
Amy has been with her Punjabi husband Indy for eight years, and they have a 22-month-old boy. She shares some of her life in New Zealand and their journey as a family.
https://instagram.com/kiwipunjabiwife
The White Punjabi Bride
Tanya shares advice and experience as a multicultural family integrating the Punjabi and Australian cultures. You can also find other interracial couples married into Indian culture; wedding stories, experiences, and advice.
Urmistry
Urmi is a medical speech and language pathologist. She is a mom to 1 amazing son with a Gujarati, Black, and Turkish mixed background. She shares all aspects of her professional and personal life, including child development, mental health advocacy, social justice, and navigating co-parenting with a toddler.
https://instagram.com/urmistry.com
Veg Head Vero
Veronica is a multicultural and multiracial plant-based Instagrammer and blogger. Join her as she explores the world with her family and shares lots of recipes. 
Wanderlust Writer Creator
Keisha Matthews is a family and culture themed writer.
https://instagram.com/wanderlust.writer.creator
YouTubers/Vloggers
American Tadka
Cheyenne is American and her husband, Raj, is from India. Together they have a 19-month-old. Cheyenne shares her American and Indian recipes on American Tadka Kitchen. You can also find her on Tiktok @cheysingh).
https://m.youtube.com/channel/americantadka
A Rich And Jazzy Life
Jasmine is a Drama Teacher, and Rich is a Nurse Administrator. They are also social media influencers/family YouTubers and travel agents. They have two daughters Royce 3, and Reign, 4. On their YouTube and social, you will find family lifestyle, food, and travel.
Curry Mama
Taylor shares bits and pieces of her multicultural joint family life. It's never a dull day.
https://www.youtube.com/c/CurryMama
Curry And The States
Telwin and Carolyn produce fun videos.  Learn about arranged marriage, the biggest India trip mistakes, India trip hacks, how much a trip to India costs, how to buy a saree, India's foods, and much more.
I Am Naidu
Mahesh and Charis are vloggers that focus on educational videos about Indian and American cultures, educational travel videos, food/cooking, and the sport of vaulting and cricket. As an interracial couple, they enjoy sharing their experiences and adventures.
https://www.youtube.com/c/IAmNaidu
The Chambers Dynasty
Multicultural/Blindian Family Vloggers.
https://www.youtube.com/c/TheChambersDynasty
The Elizab3thjoy
African-American lifestyle and D.I.Y. Vlogger raising two Blindian girls.
https://www.youtube.com/c/elizab3thjoy
Pin this post for later here!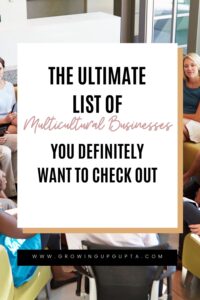 What did you think about this roundup? Did you find it useful?
Are you following us at www.growingupgupta.com yet? Find us on Instagram and Pinterest @growingupguptas and on Twitter @growingupgupta, Facebook @growingupguptablog.
This post contains affiliate links that support the operation of this blog!