Cherry Crumble Review: Stylish & Affordable Kids Clothing
As a mom, I'm always searching for well-made, chic, age-appropriate, and affordable clothing for my 5-year-old daughter to wear.  In her own right, she is somewhat of a mini-fashionista.  She knows what she likes and when she sees it she beams from head-to-toe with delight.  My husband and I think that she may have inherited that gene from somewhere within both of our families-LOL.
Cherry Crumble Kids Clothing
Recently, I was introduced to a children's fashion house called Cherry Crumble.  Cherry Crumble offers gorgeous clothing for boys and girls ages 0-12.  Their exquisitely crafted clothing collection is far from run-of-the-mill.  Instead, it is inspired by "the land of milk and honey-sunny California," and it strikes a delicate balance between eye-catching style and comfort. On their website, you will find a large variety of clothing including:  coats, blazers, shirts, tees, sweaters, sweatshirts, dresses, jeans, trousers, and pajamas, etc.
What attracted me to Cherry Crumble is not only how cute, unique, colorful and affordable their clothing is but also their ethics.  As a company, they pride themselves on making environmentally friendly clothing with ethical trade practices.  Furthermore, they ship worldwide, ensure timely delivery of orders within 2-7 days, and they offer a 100% money back guarantee. Last, Cherry Crumble has just  launched their Summer Collection 2019 on Myntra, Jabong, Amazon, and FlipkartFirstcry.
Cherry Crumble Striped Sweater Dress
My 5-year-old handpicked the white and blue striped sweater dress from Cherry Crumble.  Hence she was overjoyed to open the package when it arrived in the mail.  The dress was meticulously packaged in a white bag adorned with the Cherry Crumble logo and vibrant colors.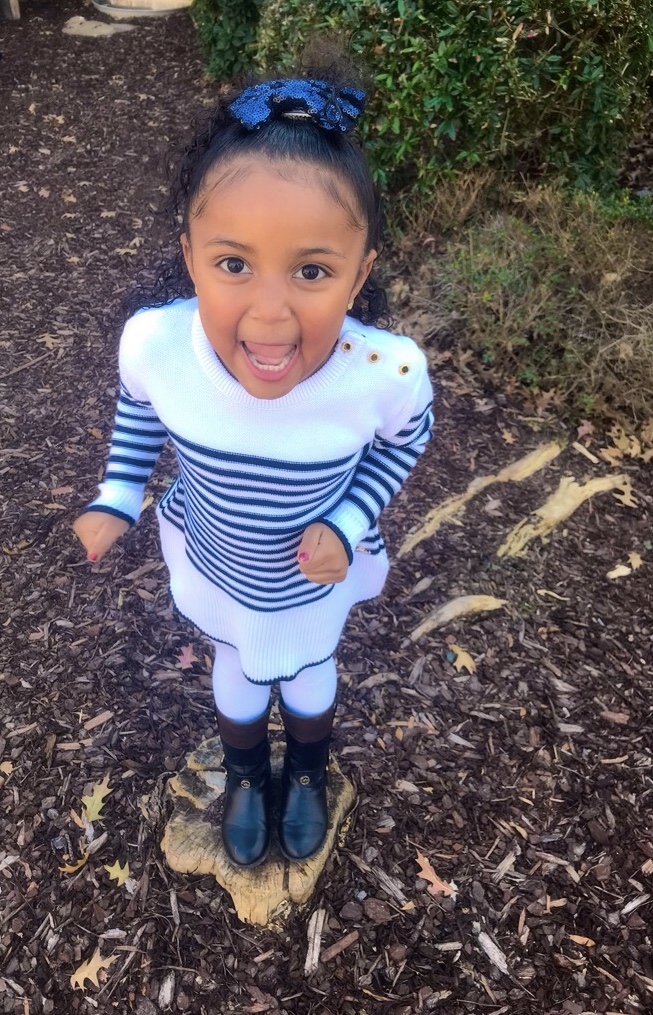 Our Verdict
Immediately, as we pulled the dress out of the bag, we could both see how well-constructed it is.  We selected a size 5 and of course my 5-year-old couldn't wait to put the dress on.  The dress looks exactly as advertised on the Cherry Crumble website.   And the blue and gold buttons on the left shoulder, along with the gold Cherry Crumble bunny logo perfectly complement the design of the dress. The dress is knit. So it is perfect for the cold winter weather, and it looks and feels expensive to the touch.    Unequivocally, Cherry Crumble is a children's brand that I would recommend to any parents looking for polished, skillfully-made, and reasonably priced clothing for boys and girls.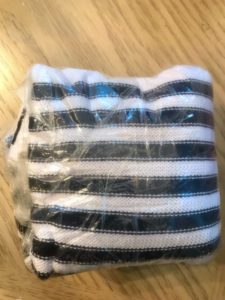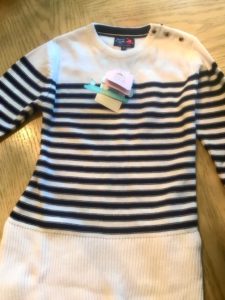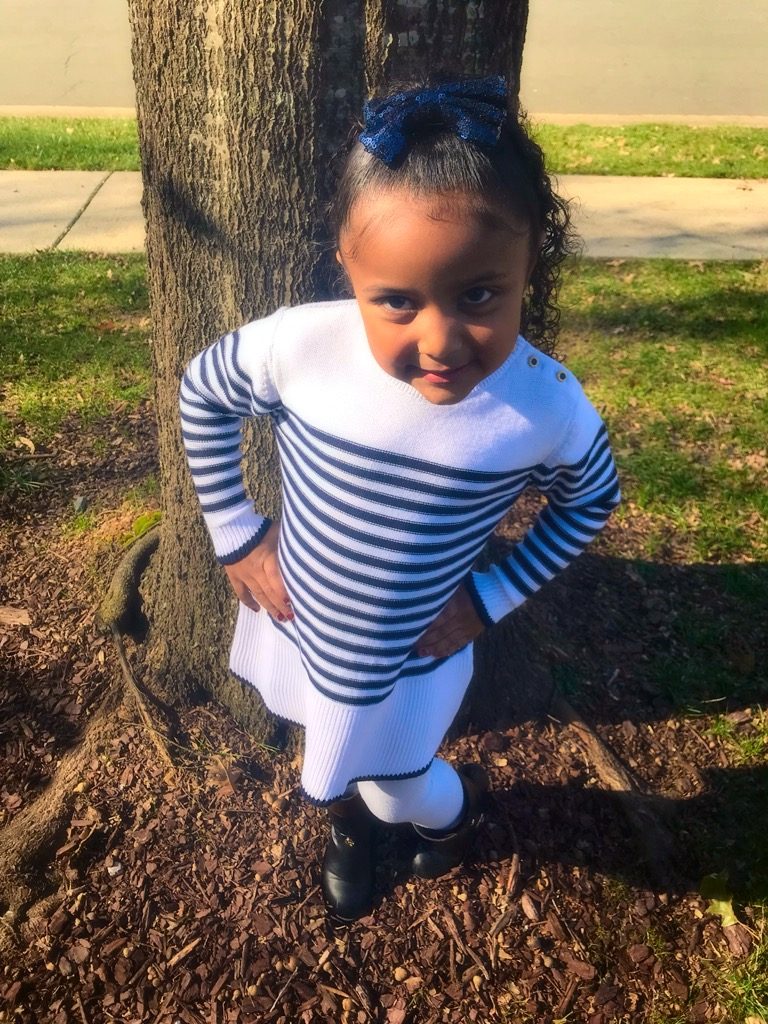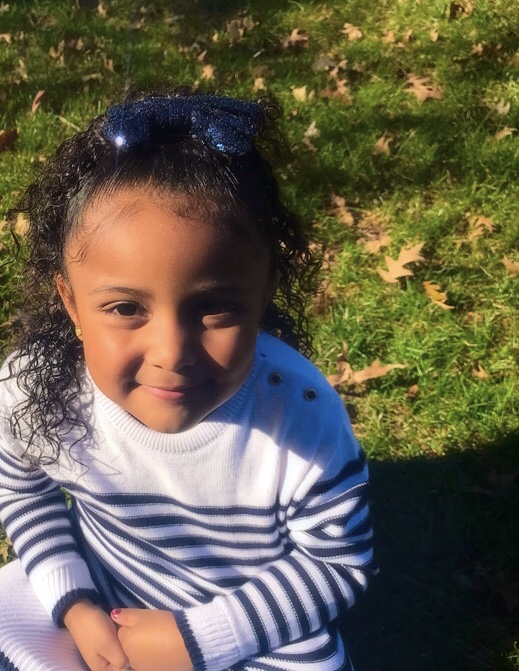 Have you heard of Cherry Crumble? Website: www.cherrycrumble.com. 
Find Growing up Gupta on Twitter @growingupgupta and on Instagram, Facebook, and Pinterest @growingupguptas.