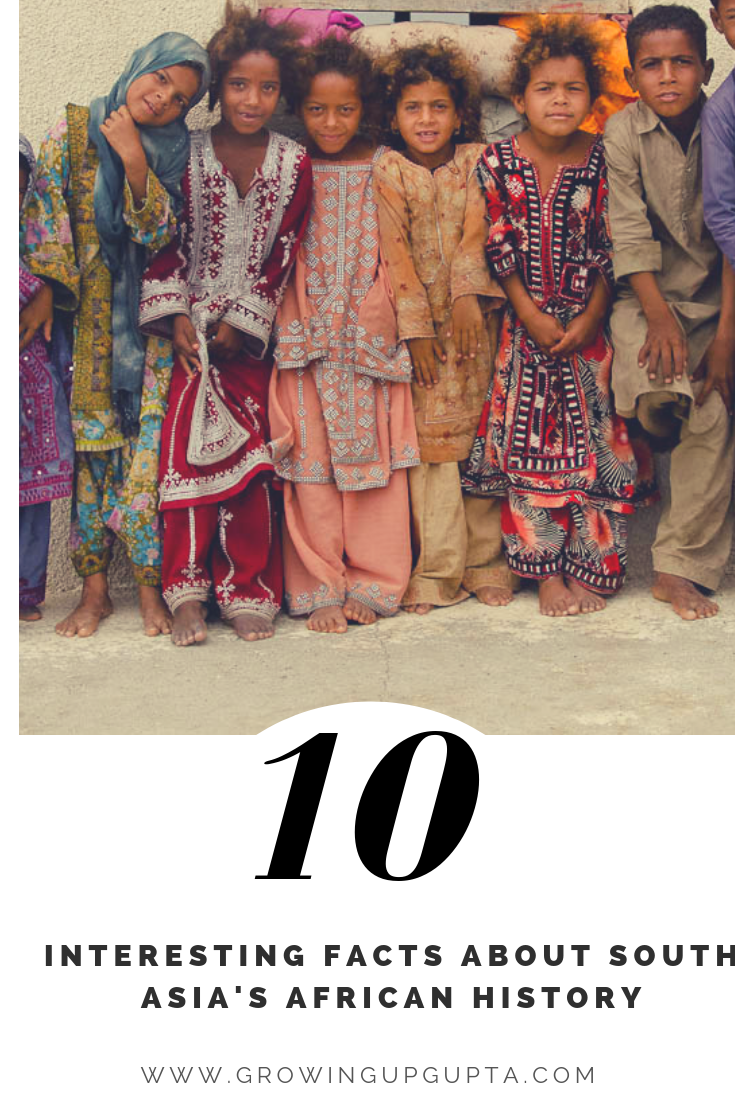 Guest Post by Neena Abraham
Edited by Nikita Gupta
Find out more about Neena at BROWN GIRL MAGAZINE
10 Interesting Facts about South Asia's African History
Mainstream Indian culture rarely sheds light on African subcultures and history within South Asia.  Africans have resided in India for centuries and have made enormous contributions to: politics, arts, culture, and religion. Here are some interesting facts about Africa's legacy in India: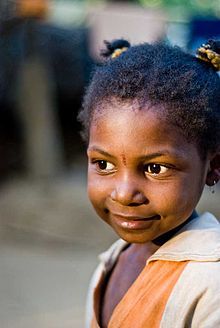 A young Siddhi girl
Source: https://s-media-cache-ak0.pinimg.com/564x/66/73/c7/6673c70ce70e06b0685a3053ef226a19.jpg
1. 600 million Indians are direct blood descendants of Africans.
The mtDNA haplogroup "M" is a direct genetic marker that migrated out of Africa and has a 60% frequency in India. Genetically speaking, India is closer to Africa than to Europe.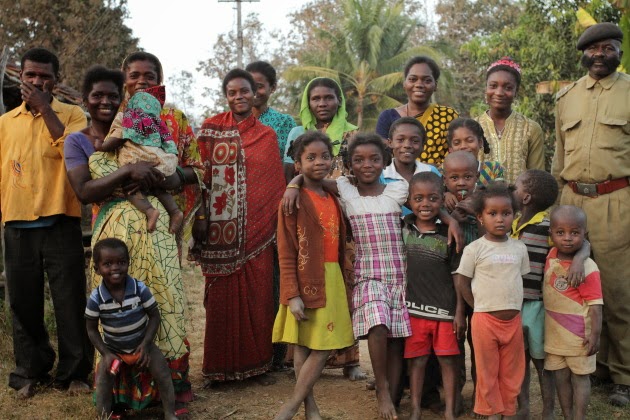 Snapshot of a Siddhi community
Source: https://lh5.googleusercontent.com/-NJsZdCLCuN0/U5QeEZWHf5I/AAAAAAABFk4/Rj2_WlqSmgs/s800/Members%2520of%2520the%2520Siddi%2520tribe%2520from%2520near%2520Dandeli.JPG
2.  Arriving between 700 and 900 AD, Siddis comprise the largest African group in India today.
Currently, there are about 60,000 to 70,000 Siddis in India with the largest concentration in Karnataka. Originally sold as slaves to Indian rulers, Siddis became powerful warriors who played integral roles in armies and guerrilla warfare. Siddis maintained African traditions through artwork like painted face masks, call-and-response polyrhythms in music, and the Goma dance style similar to the Ngoma music of east African Bantus. Considered a marginalized tribe, Siddis have benefited from India's affirmative action policies.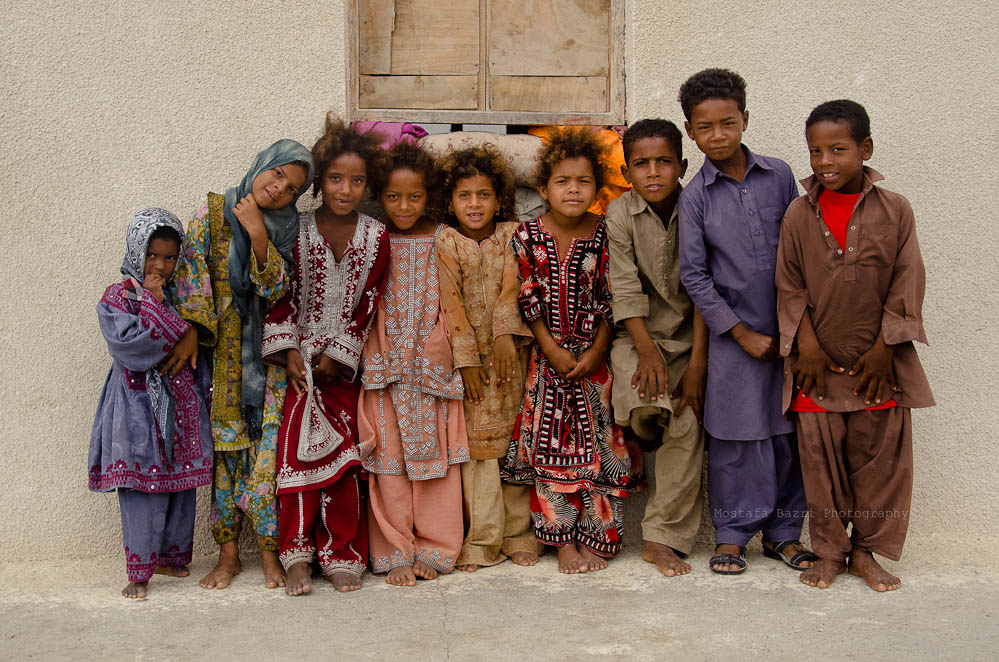 Afro-Pakistani children in Makran
Source: http://www.mostafabazri.ir/files/images/fe/2c/b9/a8/_DSC0404.jpg
3.  Pakistan has the most people of African descent in all of South Asia.
Approximately 25% of the population on the Makran coast in Pakistan is of East African descent; amounting to at least 250,000 people. Africans entered through Baluchistan and Sindh ports in Pakistan as skilled workers. Similarities between Afro-Pakistani and Omani culture include laywa, the Makrani drumming and singing performance style, and lewa, the coastal Omani drumming and singing style. Both laywa and lewa use songs with Swahili words and references to East Africa.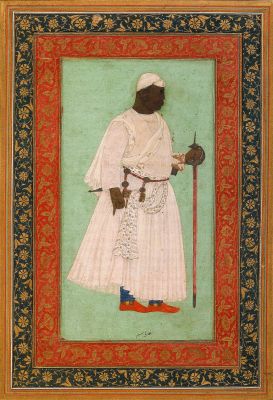 Powerful Deccan rule Malik Ambar
Source: http://www.blackpast.org/files/blackpast_images/Malik_Ambar.jpg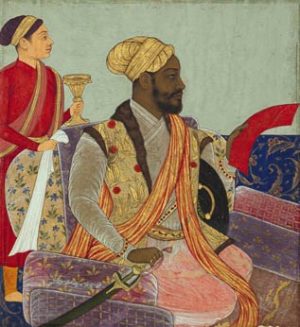 Sidi Badr of Bengal
Source: http://i0.wp.com/blogs.lse.ac.uk/africaatlse/files/2013/06/IA_photoblog7.jpg
4.  Sidi Badr and Malik Ambar were powerful Africans in the Bengal and Deccan who led military forces in 15th-18th centuries.
Sidi Badr, an African guardsmen, overthrew Habesh Khan of Bengal in 1490 to seize the throne for himself. He ruled for three years as Shams-ud-din Abu Nasr Musaffar Shah but was eventually overthrown. Since African soldiers and commanders in Bengal were "threatening" to native Indian rulers, they were banished to the Muslim sultanates of Deccan to work as mercenaries.
Malik Ambar, a powerful African in the Deccan area, commanded both Indian and Habshi (Siddhi) soldiers in Ahmadnagar. Eventually, he rebelled and formed his own army of 10,000 cavalry and infantrymen in the 17th century.  Ambar battled local rulers for two decades and successfully fought off Mughal emperor Akbar and his successor Jahangir.  By 1616, Ambar successfully cut off Mughal supply lines via alliances with Siddi rulers in Janjira.
Goma performers in Gujarat
Source: http://1.bp.blogspot.com/-94vfeUaerns/T3WQ1BPPWbI/AAAAAAAAAwU/k8QSC-gvhGM/s640/af2.JPG
5.  Africans have been a part of the state of Gujarat since at least the 1st Century.
Gujarati Siddis have strong Sufi ties to African pir (master) Bava Gor. Bava Gor came from East Africa during the 14th century and resided in Gujarat. Many Gujarati Siddis perform goma, deriving from the Swahili ngoma (drum and dance), to remember Muslim saints. Besides the Siddhi presence, the Gujarati town of Barygasa (Bharuch today) was considered an Ethiopian town.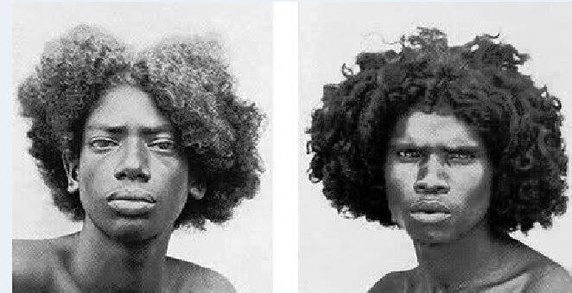 Negritos from South India
Source: https://qph.ec.quoracdn.net/main-qimg-0c0438d686f051a80c9515b2360a2245-c?convert_to_webp=true
6.  Other African Groups, including Negritos and Proto-Australoids, made communities in India.
Negritos came from Eastern Africa approximately 60,000 years ago. Negritos made communities in areas like the Onge, and the Great Andamanese. The Proto-Australoids, ancestors of Australian Aborigines, arrived 50,000 years prior.  They were racially distinct from Negritos, and lived in communities like the Gond, and Khonds.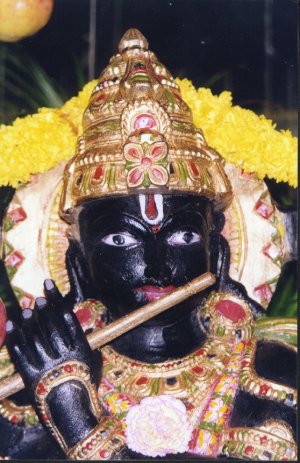 Figurine of Lord Krishna
Source: http://www.kamat.com/kalranga/colors/black/4843.jpg
7.  Despite Vedic origins, mainstream Hinduism largely consists of beliefs and customs of indigenous people.
Indigenous African tribes practiced idol worship with nature deities in trees and animals, and modern Hinduism adopted these traditions. Modern Hinduism also uses the religious festivals and songs/dancing/storytelling of indigenous people. For example, Durga and Kali Puja, Janmashtami, and Holi  derive from African traditions. Notably, prominent Hindu gods like Shiva, Vishnu, Krishna, and Kali, are dark-skinned gods and goddesses that Vedic scholars originally deemed "evil" or destructive."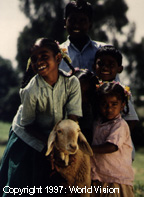 Kanarese family
Source: http://www.prayway.com/unreached/images4/0664.jpg
8.  In 1510, Goa had a sizable African presence with West-Central Africans from Angola, Africans from Brazil and East Africans from Mozambique (from Portuguese colonies).
Between the 16th and 19th centuries, enslaved Africans in Goa fled to nearby Karnataka. To fight against British rule in 1857, an African named Siddi Bastian led an army of Siddhis and Kanarese in a fight against European forces. For two years Bastian's forces fought British and Portuguese settlements along Goa's border.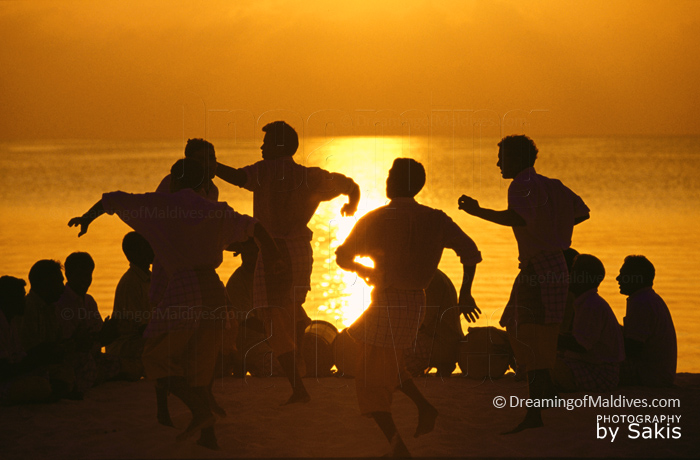 Dancers in the Maldives
Source: http://www.dreamingofmaldives.com/maldives-blog/wp-content/uploads/bodu-beru-maldives-traditional-dance-and-music.jpg
9.  Referred to as Baburu, Habshi and Siddis, Africans populated the Maldives in at least the 12th century.
An African presence was first noted in the 1300's for Habshigefanu Magan (an African shrine) in commemoration of Shaikh Najib, an African apostle who died decades earlier in the Maldives. A second group of Africans were sent to the Maldives as part of the slave trade in the region but also by sultans returning from the pilgrimage to Mecca. Most of the enslaved worked as coconut plantation keepers. To this day, Afro-Maldivians sing and dance to traditional babaru lava (African songs).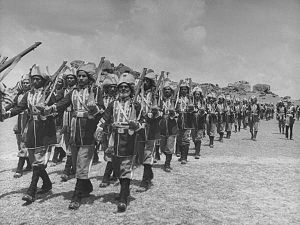 African Soldiers in Hyderabad
Source:https://upload.wikimedia.org/wikipedia/commons/thumb/6/65/Well-armed_Lashkars_of_the_Hyderabad_army.jpg/300px-Well-armed_Lashkars_of_the_Hyderabad_army.jpg
10.  From the mid 19th century through 1948, local rulers in Hyderabad kept 300 African soldiers for personal guards.
The Africans came from diverse origins and organized into two regiments: the African Bodyguard and the African Cavalry Guard. The military men performed their own military and court music. The regiments disbanded after Indian independence but some descendants recall their parents greeting each other in Swahili.
In all, Africans played crucial roles across India's/South Asia's history.  In countries that perpetuates  caste and anti-black racism regularly, educating people on Africa's legacy challenges deep-seated prejudices and empowers people from marginalized communities.
Like this post? Subscribe!  Share this post! Pin it!  Post a comment below! Find us on Facebook, Pinterest, and Instagram @growingupguptas and on Twitter @growingupgupta.