Persistent Love
Interracial And Intercultural Marriage: Iranian (Persian) Woman And Vietnamese Man
About
Meet Atrin and Kevin! Atrin is Iranian (Persian), and Kevin is Vietnamese. Atrin was born in Mashhad, Iran. She immigrated to the US with her parents at the age of five, where her family eventually settled in Northern California. Atrin's husband, Kevin, was born in the US. His family moved from Saigon, Vietnam, two years before his birth and settled in Northern California, which he also calls home.
How They Met
Atrin and Kevin met on the first day of medical school.
How Long Have They Been Together
They have been together for almost five years. Atrin and Kevin started dating a few months after they met. They got engaged two years later and married the year after. Today, they have been married for almost two years.
How Was Meeting Each Other's Parents
Atrin and Kevin both have open-minded parents. Hence when it came to dating and meeting each other's families for the first time, the "get to know you" stage went well. However, as their relationship became serious, the conversations with their parents evolved and grew more difficult because a new reality set in. It was no longer the two of them simply dating or experimenting with new cultures. Instead, Atrin and Kevin were about to involve their families in the unknown- something cross-cultural and inter-religious. And that's when they began to encounter resistance from their families.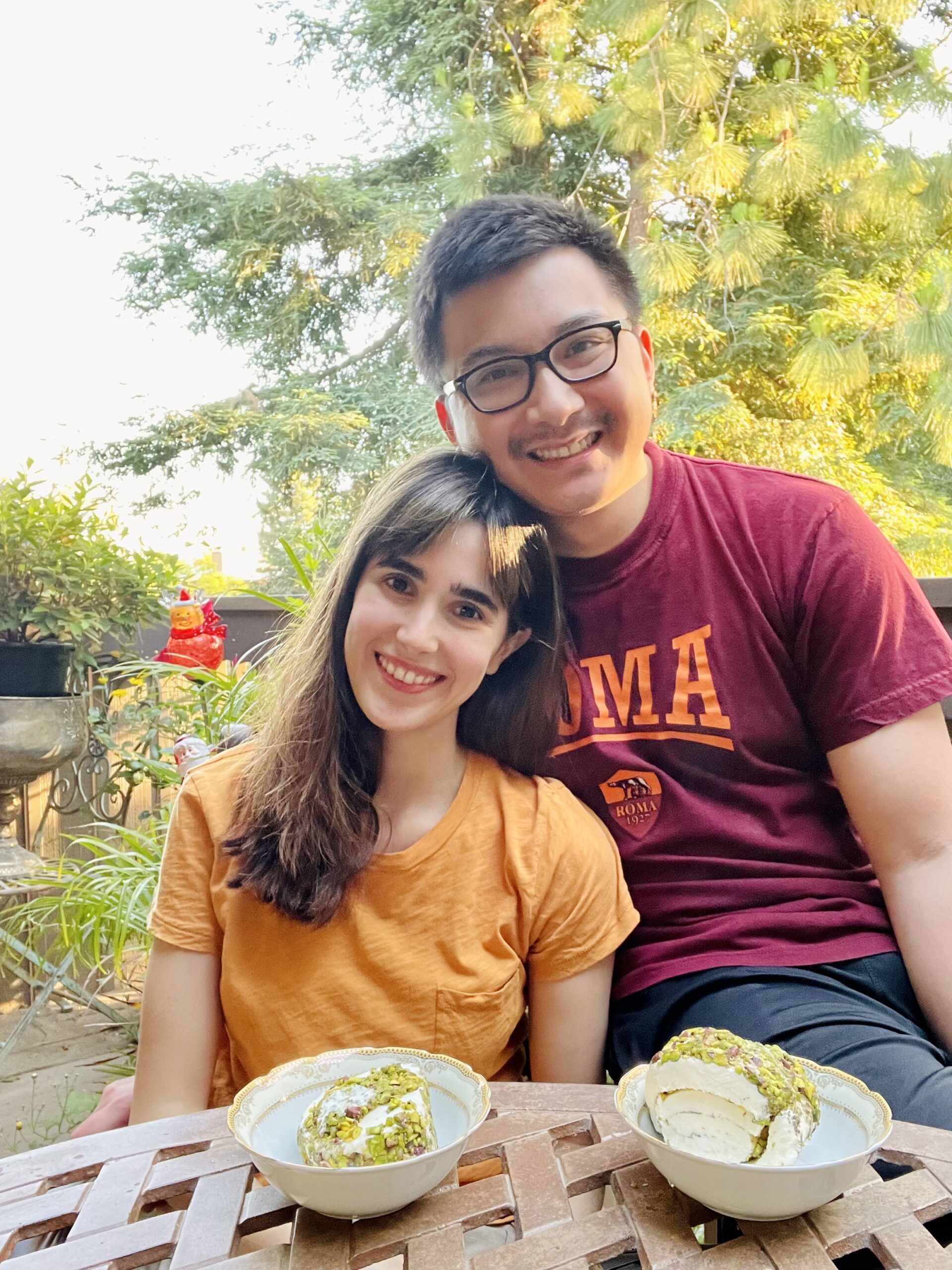 What Obstacles Have They Encountered For Being Together
Atrin and Kevin had three main categories of obstacles. First and foremost was their cultural differences in the form of gift-giving, special occasions, family size/structure, language, and food. For example, gift-giving in Kevin's culture centers around the recipient's needs, while Atrin's centers around the recipient's wants. Also, their families eat and enjoy incredibly different cuisines. In particular, the bulk of the Vietnamese diet that Kevin's family eats is meat-based and made up of pork and shellfish.
Conversely, Atrin's family does not eat these foods for religious reasons, which made connecting even more difficult.
The second challenge for Atrin and Kevin was socioeconomic. Given that Kevin's and Atrin's backgrounds are different, there was concern about whether one could provide for the other.
The last issue was religious differences. Kevin's family is Catholic, while Atrin's are Muslim. Candidly, this was one of the most challenging obstacles for them. While both families are tolerant and considerate of other religions, accepting that one's son or daughter has chosen someone of a different faith is an altogether different reality. Therefore this posed multiple conflicts for their families with respect to holidays, the wedding, and future child-rearing choices.
How They Resolved The Obstacles
Atrin and Kevin dealt with each of the aforementioned challenges overtime via constant and daily communication-even through the "dead ends" and fights. They also repeatedly exposed both cultures, ways of life, and religions to each other's families. Last, they met each family member where they were at and worked hard to understand the fears that drove their family's reactions. Once they understood these things, there was finally a road toward mutual love and respect.
Their Must-Know Engagement/Wedding Tips
Relinquish the need for control.
Weddings are a beautiful celebration of love, but above all, they celebrate the joining of two families, which should be honored, especially in multicultural relationships. Of course, with certain limitations and barring obscure/crazy requests, Atrin and Kevin's motto is to "appease, appease, appease." They learned this the hard way, but trust that everyone's happiness on this day will be worth more to you in the long run than any small or large detail.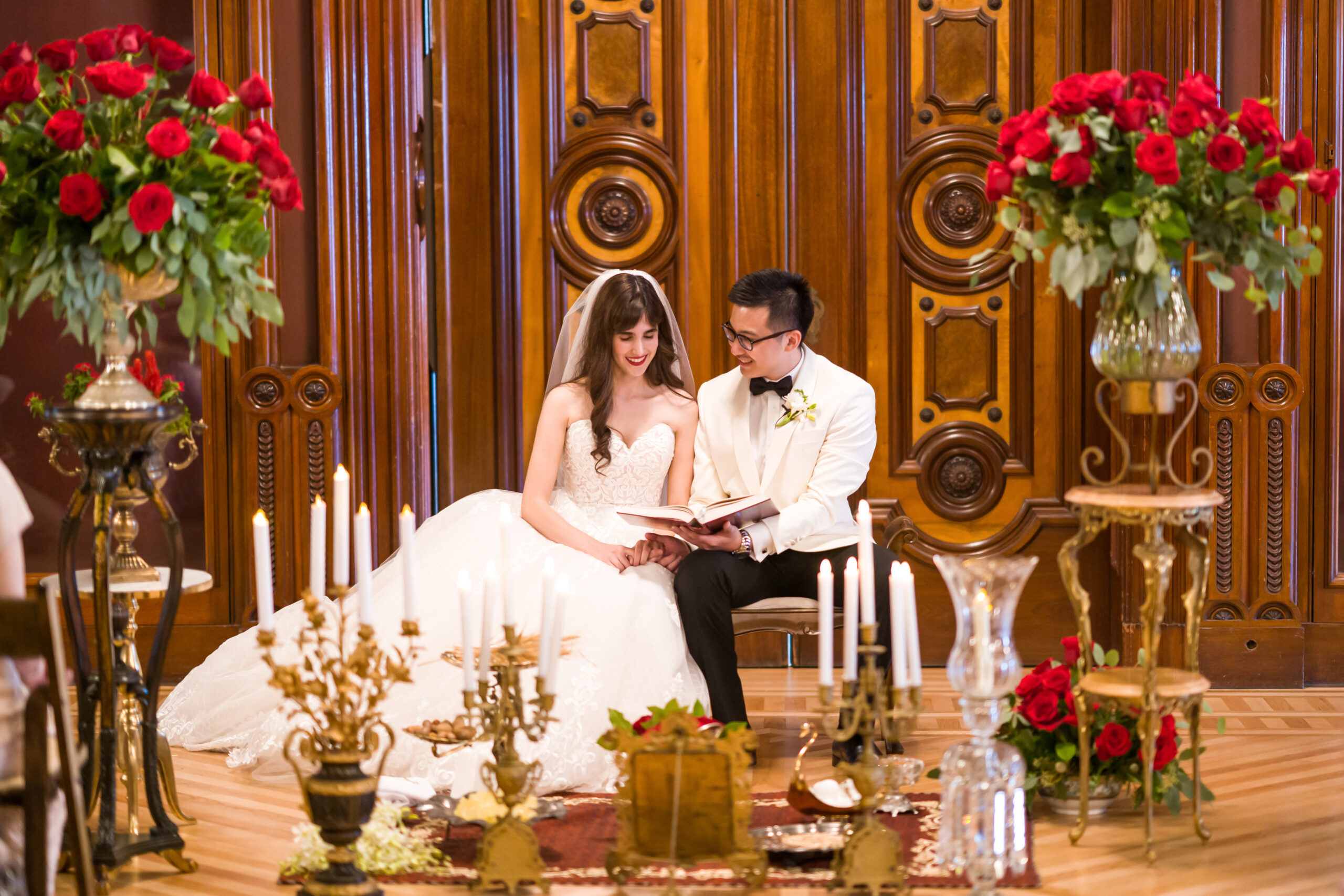 Atrin And Kevin's Advice For Other Couples
Anticipate problems early.
When you recognize that you're in a relationship with cultural differences, really sit down to talk about every question or long-term thought that comes to mind.
Treat the relationship as if your partner is your spouse. Discuss your cultural differences and how you will come to a middle ground as a family. Discuss your day-to-day involvement in religion, and how you will raise kids, or which traditions you want to incorporate and which you do not. Last and most important of all, gradually include your families in your discussions about how you will intertwine your cultures. Set expectations so that each family how the other side operates, and educate each side on the non-negotiables, even if one cultural norm is bizarre for the other family. And if education and exposure backfire, be willing to stand up for your partner's culture, if or when necessary, to lead and create respect via example.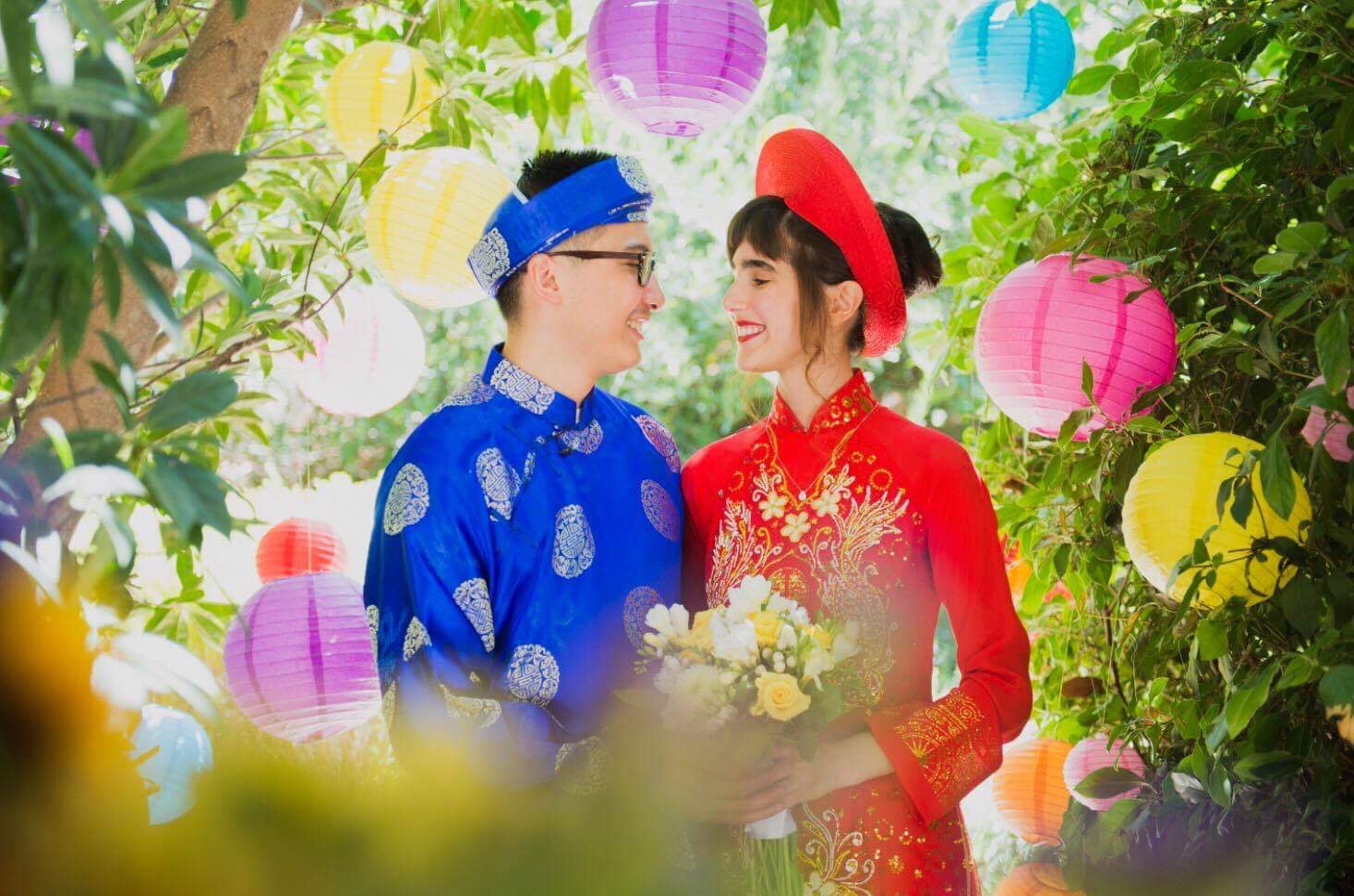 What They Love About Being In An Interracial And Intercultural Relationship
For Atrin and Kevin, there is so much to love about being in an interracial and intercultural relationship. Not only do they have a greater perspective on life, but they now know different ways to live it. They have a depth of richness in their mixed heritage that brings so much beauty, history, tradition (and of course, a variety of food) that they never thought possible. Furthermore, being in a multicultural marriage has helped them connect to their respective roots more deeply so that they can share it with more clarity.
Undoubtedly for them, an added perk is that being in a cross-cultural relationship almost forced them to discuss the most taxing aspects of relationships (daily habits, finances, goals, etc.) at a very early stage. This way, they knew exactly what page they were on, and they formed the habit of constantly checking in with each other. It made their marriage that much smoother.
What They Are Still Learning
Like all couples, Atrin and Kevin continue to learn and grow from each other and their families. They are also learning how to navigate the "outside" world, which includes extended family and their public persona/how the public views them, which is encouraging and discouraging. It's always a work in progress.
What did you think about their love story and advice? Connect with Atrin and Kevin via social media/Instagram @nguyen_toussi and check out their  website, here: www.nguyen-toussi.com!
Want to share your story? Please write to us at [email protected]!
Pin this post for later, here!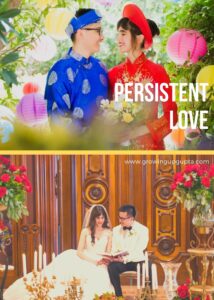 Are you following us at Growing Up Gupta, yet?
Find us on Instagram and Pinterest @growingupguptas, on Twitter @growingupgupta, and Facebook @growingupguptablog.
Check out and shop for multicultural home goods and I love masala me products!!!
***This post contains affiliate links which support the operation of this blog.