Whether you're teaching your kids about your culture or teaching them about the different celebrations around the world, getting crafty is a great way to capture their attention and educate them about Diwali. Diwali (pronounced Duh-vaa-lee) is the Festival of Lights that lasts for 5 days and is celebrated by more than a billion people worldwide, including Hindus, Sikhs, and Jains.
The Festival of Lights coincides with Hindu New Year and is a celebration of new beginnings and the ultimate triumph of good over bad and light over dark. To help you celebrate and educate your kids on this important event, here are some fun and easy crafts you can make with them for Diwali.
7 Fun & Easy Diwali Craft Ideas for Kids
Colorful Paper Diya Diwali Craft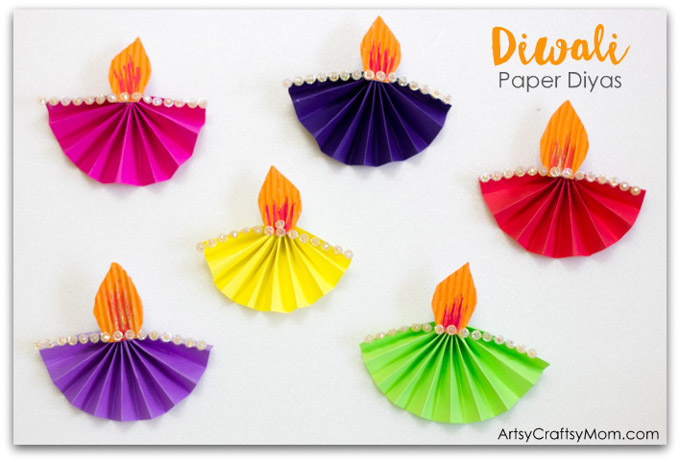 This is a super simple but fun papercraft activity you can do with your kids to teach them about Diya, which are often used as part of the Diwali celebration. Diya are a type of oil lamp usually made from clay and are intricately pained and decorated. Diya represent goodness and purity and help to dispel darkness. You can find a full how-to for this craft here.
Easy Henna Candles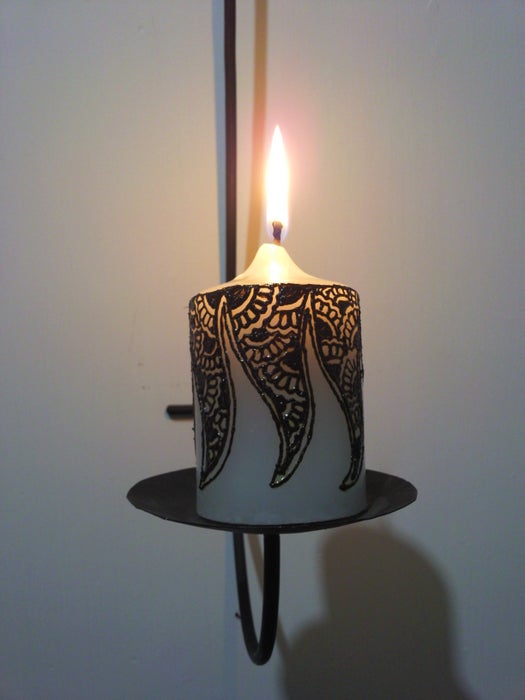 If you've got some talented little ones or a couple of older kids to keep entertained, decorating plain candles with henna is a simple and easy way to make plain candles ready for the Diwali celebrations. Add sequins and decorative beads for even more beautiful designs. You can find guidance for how to do this craft here.
Simple Paper Lanterns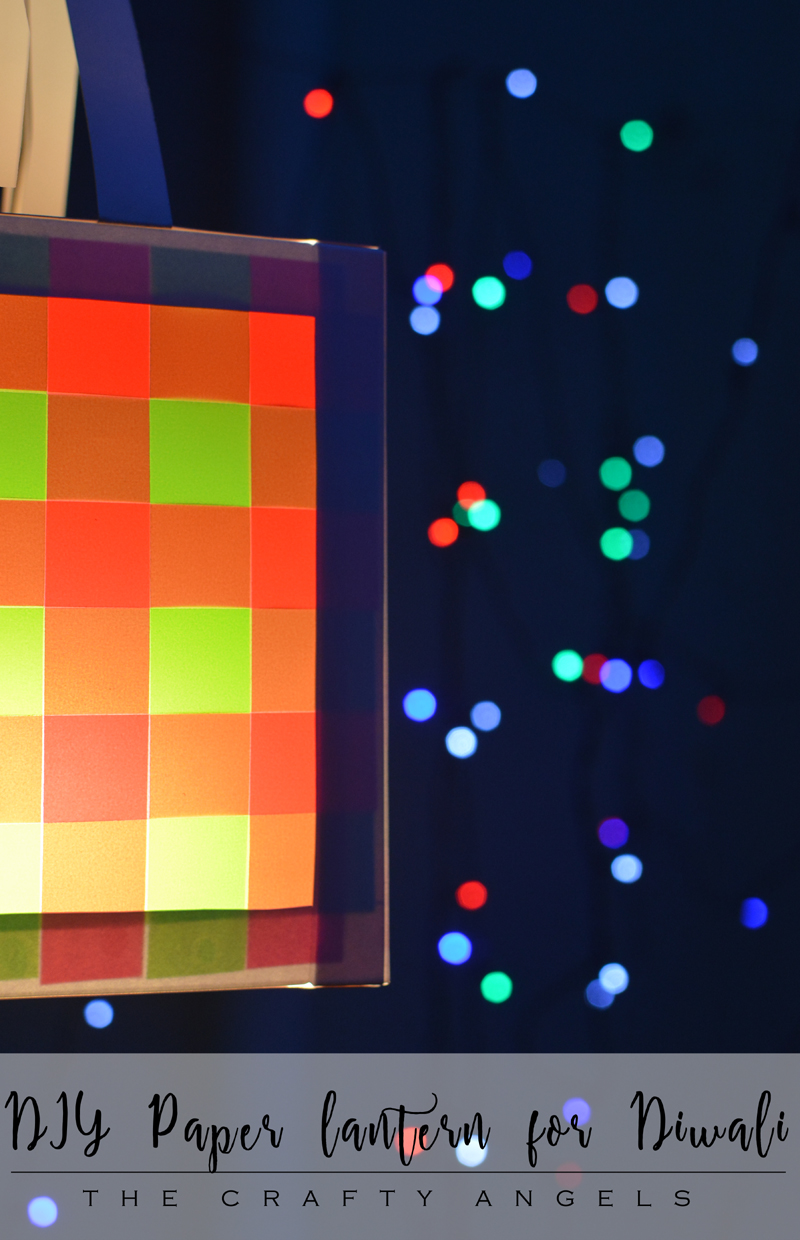 Lanterns are a natural fit for the Festival of Light and these simple paper lanterns are sure to be a hit with your kids. All you need is some white card with some tissue paper, colored paper, or colored vellum, glue, scissors, pencil, and ruler and you're ready to get crafting! Find the full how-to here. Don't forget to buy some electronic candles to light your lanterns afterward!
DIY Paper Akash Kandil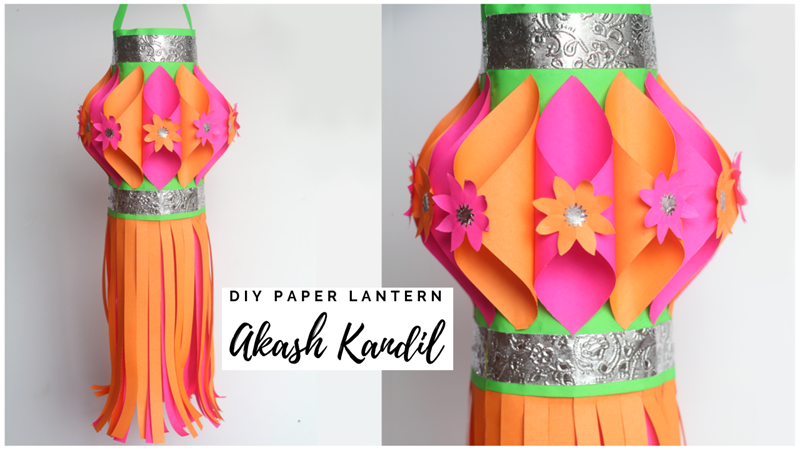 If you're looking for a little bit of a challenge, why not make a DIY paper Akash Kandil? Kandil's are traditionally wooden lanterns that are hung outside or inside from roofs and ceilings. They come in a never-ending range of designs and colors, so your kids are definitely free to choose whatever they like best! Here's a link to a more advanced Akash Kandil how-to, but if you need something a little simpler, you can find an easier DIY here.
Easy Paper Plate Rangoli (Mandala)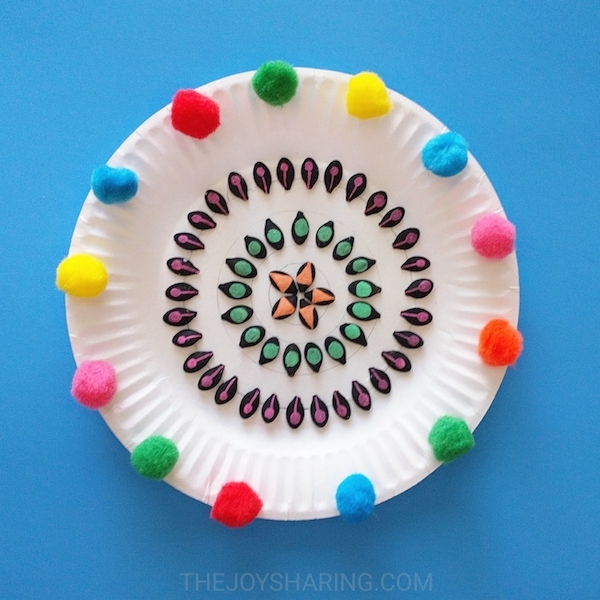 Rangoli are pieces of art that are usually created on the floor with colored sand, colored rice, flower petals, and other things that can be easily poured and arranged in patterns and shapes. They are used to decorate the home to welcome the Goddess Lakshmi, who is said to visit on Diwali. While you're probably not keen on encouraging your little ones to pour sand on the floor, making Rangoli on paper plates with different craft materials is a much tidier way to teach your children about this tradition. Find the full how-to here.
Beautiful Ribbon Bangle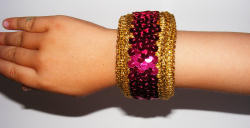 One glance at the outfits men and women wear to celebrate Diwali will get any child excited to put on beautiful fabrics, beading, and other jewelry. An easy way to get your children excited for the celebrations and let them wear a little bit of glamor is to make these beautiful ribbon bangles, made with sequins and other sparkly ribbons. This how-to uses a real bangle to stick the ribbon to, but you could easily use card cut to the length of your children's wrists.
 Rangoli Sun Catcher
The Rangoli sun catcher craft is apart of a FREE Diwali activity packet for kids from the Jai Jai's.  Inside the packet is 35+ pages of fun activities for kids to enjoy during Diwali.
Including:
Happy Diwali everyone! Do you have a fun craft you enjoy doing as a family? Comment below or share this post!
Write to us at [email protected].
Pin this post for later here!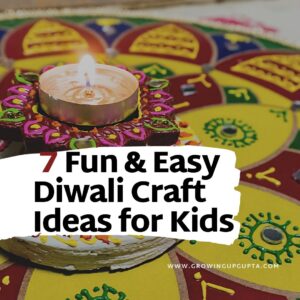 Are you following us at www.growingupgupta.com yet? Find us on Instagram and Pinterest @growingupguptas and on Twitter @growingupgupta, Facebook @growingupguptablog.
This post contains affiliate links that support the operation of this blog!