HOLI MUST-HAVES
TEACHING A BIRACIAL CHILD ABOUT HOLI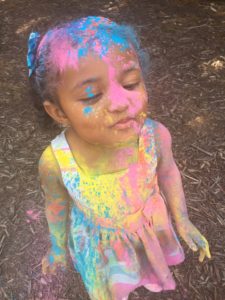 My in-laws are Hindu. They came to the United States from India in the 1960's.  The preservation of their culture here in the U.S. is of the utmost importance to them, and to my husband, and I as we raise our biracial child.
WHAT IS HOLI?
Holi, pronounced like the word Holy is similar to Diwali in that it is a celebration of good over evil.  However, unlike Diwali it represents the ushering in of Spring.  "It is an ancient celebration and a time when man and nature throw off the gloom of winter and rejoice in the colors and liveliness of Spring."  Source: www.religiousfacts.com/holi  
It is commemorated by the deliberate splashing of bold and vibrant colored powder in celebration of this holiday.  Hence Holi is called the festival of colors.  Holi this year is starts on March 1, 2018 and ends on March 2, 2018.
HOLI RITUALS AND CUSTOMS
"Holi is probably the least religious of the Hindu holidays as there are no customary offerings etc.  Instead there is a loosening of traditional social restrictions associated with caste, sex, status, and age." Source: www.religiousfacts.com/holi    Holi is a holiday that brings people of different socioeconomic backgrounds together.  Thus, in preparation for Holi, and also in celebration of this holiday as a multicultural family we have put together a quick list of 5 Holi must-haves.
5 Holi Must-Haves
1.) Holi powder.  This is the colorful powder that makes this celebration so exuberant and fun.  Make sure to get Holi powder that is anti-allergic,  skin friendly, washable, and non toxic. Here are some we like.


2.) Water balloons or water guns.  This is a fun way for kids to spray Holi colors onto each other.

3.) Amazing food.  Food is integral to this celebration: Pakora, samosa, burfi etc!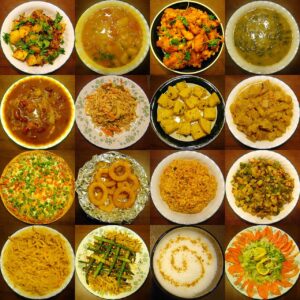 4.) Holi Music. Our family loves music.  Holi music has a way of transporting you to India as you enjoy Holi.
5.) Family and/or friends to celebrate with.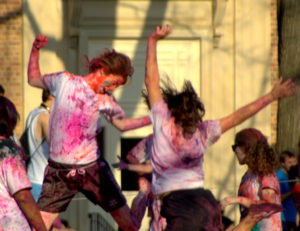 Do you celebrate Holi?  What are your must-haves?  Like our content? Subscribe!
***This post contains affiliate links.